---
Advertisements

---
The internet is no stranger to luxury, especially with celebrities like Naomi Neo flaunting her assets. 
Naomi, who has gone viral for many reasons, has made our for-you page again with her new house tour, and we're all envious. 
Influencer Naomi Neo Moves Into Large House From 2023
On 30 December, Naomi Neo posted a TikTok video of her Lamborghini reversing into a brand-new three-storey bungalow with the caption: "Christmas wish came true."
In the video, the text reads: "Can't believe we are checking in to our new place before the new year."
Based on the video, her new house features a swimming pool and a spiral staircase to link all three stories. 
Also, there are floor-to-ceiling glass panes on all stories and a stunning balcony on the second floor.
How Expensive is It? 
Likely, this is a good-class bungalow (GCB), which costs around $30 million on average. 
Yep, don't even dream about it. 
How could we discount the elephant in the room: her Lambo? 
If you're looking to buy a custom-wrapped Lamborghini Huracan in Singapore like hers, prepare to be set back a solid $850,000. 
---
Advertisements

---
Eagle-eyed observers would have noticed another car at the start of the video. That is the Toyota Alphard, which costs around $300,000, including COE.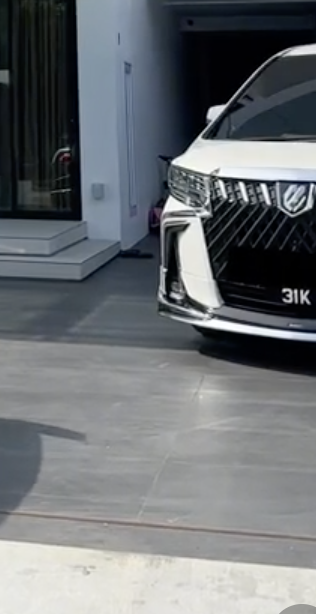 Regarding vehicles, we have to understand her car plates don't come cheap either. Both car plate numbers are two-digit numbers valued in the low five figures range. 
Also, if you noticed, they are of the same number, 31, which means she spent even more on them. 
Apart from the obvious items, something else that caught my attention was her toy collection on the third storey. 
Those little lego-like bears are from a brand called "Be@rbrick," which cost four figures each. In total, the estimated price of her expensive toys is around $15,000 to $25,000.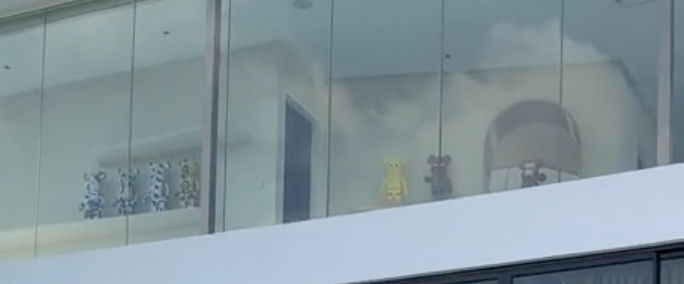 To put things into perspective, you could buy at least 3,000 caifans with that. 
I'm too lazy to do the maths on how much she spent on everything, but basically, expensive la. 
Join our Telegram channel for more entertaining and informative articles at https://t.me/goodyfeedsg or download the Goody Feed app here: https://goodyfeed.com/app/
We're All Envious
That video called us poor in all languages. Here's how the rest expressed it:



Other viewers praised the house for its beauty. 

People called her "rich," and some even said her partner was the one that had the money, not her. 
---
Advertisements

---



At the end of the day, there's no point sulking. All we can do is sleep a bit longer to continue dreaming about being rich. 
Read also:
Featured Image: TikTok (Naomi Neo)

Here's why a 4-day workweek might finally really be possible in Singapore soon:
Read Also: