---
Advertisements

---
A passenger from Queensland who needed wheelchair service ended up having to crawl down the aisle after she was purportedly told by Jetstar flight crew to pay for an aisle chair to get off the aircraft.
In a Facebook post, Natalie Curtis said, "I have never felt so degraded in my life."
How It Happened
Ms Curtis had been flying to Bangkok from Brisbane for a vacation, with a stopover in Singapore in between, reported 7NEWS, an Australian Television news service.
During her flight from Brisbane to Singapore, she had no troubles getting on and off the plane. She had also been able to use an aisle chair to get to her seat for her next flight from Singapore to Bangkok.
However, when she landed in Bangkok, she was allegedly told that she would need to pay to use the same aisle chair.
She refused, pointing out that she had never been asked to pay before, nor did she have to pay when she first got on the plane.
Her own wheelchair could not be used as it was too big to fit in the aisle, so it was just waiting outside the plane. The aisle chair would only serve to bring her from her seat to the door, which was about 4 metres away.
Rather than paying for the aisle chair, Ms Curtis chose to crawl.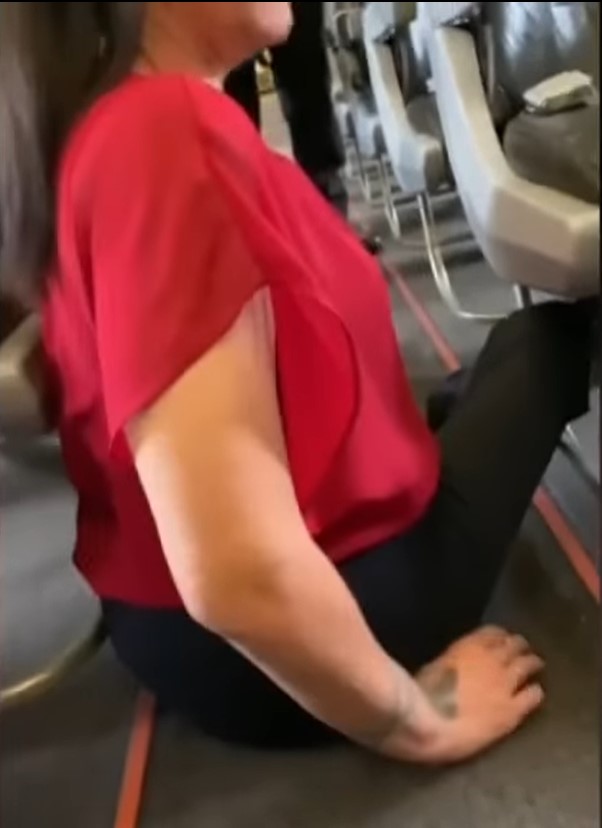 Her friend Natasha Elford, whom she had been travelling with, wanted to offer to carry her down, but the aisle was too narrow and she had a knee injury.
Jetstar's Apology
Jetstar has since apologised to Ms Curtis.
In response to CNA's inquiries, a Jetstar group spokesperson said that the airline is committed to "providing a safe and comfortable travel experience" for all their passengers, including those who need special assistance.
---
Advertisements

---
He added that there was "a miscommunication that resulted in the delay of an aisle chair being made available at the gate on arrival", and that the group is investigating what the cause of the delay was.
"At no point was an aisle chair withheld due to a request for payment," the spokesperson said.
Jetstar stated that its customer team has reached out to Ms Curtis to better understand the situation and to offer her a refund, as well as additional compensation.
With regards to Jetstar Airways, payment is not required for the use of an aisle chair. The aisle needs to be requested on arrival, but the crew were told that it would not be available for another 40 minutes.
It is unclear if they communicated this fact to Ms Curtis, though she did admit that there were "language barriers" when speaking to the crew.
Regardless, Ms Curtis has declared publicly that she will never fly with Jetstar Airways again, and describe the experience as "embarrassing" and "extremely humiliating". 
Read Also:
Featured Image: Facebook (7NEWS Townsville)

Your parents are wrong: MSG (Monosodium Glutamate) is good for you (sort of). Here's the truth:
Read Also: