---
Advertisements

---
On 29 October, a night of festivities to celebrate Halloween and the end of COVID-19 pandemic ended in a man-made disaster.
An estimated crowd of over 100,000 people gathered in the streets of Itaewon, which are often narrow and steep.
In a particularly narrow and sloping alley next to Hamilton Hotel, people were already packed to brim, but more people continued to pour in.
It is unclear what first triggered the crush. Witnesses and victims said they heard shouting, screaming and cursing before people started falling like dominoes.
Unfortunately, one of the people caught in the stampede was Korean actor Lee Ji Han, who rose to stardom when he competed in the second season of the reality talent show Produce 101.
He was among the 154 people—mostly teens and young adults in their early twenties—who were killed when the huge crowd surged into the alley of the nightlife district.
His tragic news was confirmed by his friends and Produce 101 cast mates as they took to Instagram stories to mourn his death.
---
Why Bird Paradise Suddenly Became Singapore's Yishun:
---
With a black background, they wrote: "Ji Han has left this world and gone to a comfortable place. We ask that you say goodbye to him on his final path."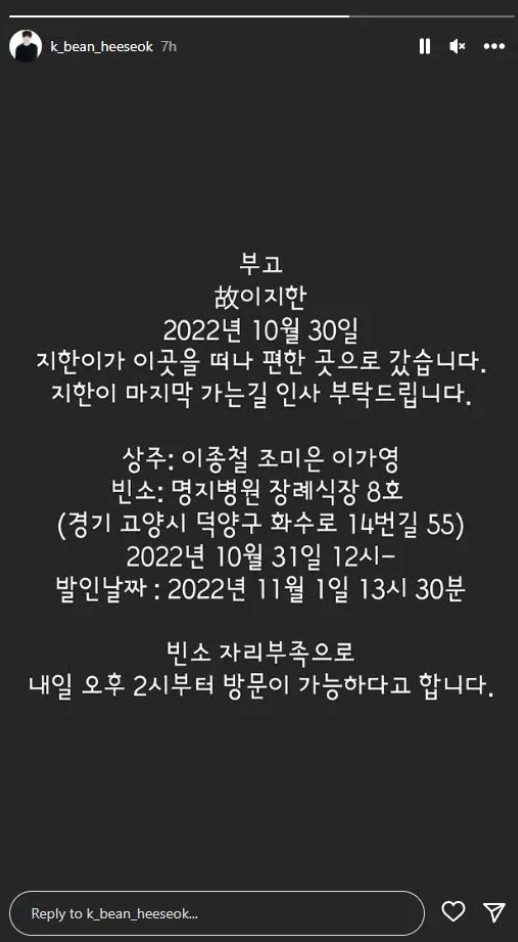 The actor's agency 935 Entertainment has also released a statement which confirmed his passing.
It reads, "Actor Lee Ji Han, who is a part of our precious family, left our side and became a star in the sky.
"We send out deepest condolences to his surviving family, who are deeply saddened by the sudden tragic news, and those who have loved Lee and mourn his death. We still remember Lee, who always had a big smile and greeted people with energy. He was a bright and pure person; we cannot believe that we will no longer see him."
---
Advertisements

---
935엔터테인먼트&9아토엔터테인먼트 입니다. pic.twitter.com/3Qgmu69hXo

— 935Entertainment (@935ent) October 30, 2022
Lee Ji Han's funeral will be held tomorrow.
An altar has already been set up near the site of the disaster to mourn for the deceased victims.
South Korean President Yoon Suk-yeol has declared a week of national mourning and designated Itaewon a disaster zone.
Investigations into the cause of the Halloween stampede are underway.
Read Also:
Featured Image: Mnet & 935 Entertainment