A walk amongst dinosaurs may be undeniably riveting, but if the price entails a golf ball in the head…
I think we'll pass it in favour of the classic Jurassic Park movies instead.
Thankfully, however, it seems that Changi Airport Group (CAG) has since rectified the situation…
By incorporating nets at Jurassic Mile to prevent a repeat of the now-infamous "golf ball" incident.
The Golf Ball Incident
But before we proceed, here's a quick update.
On 22 October 2020, Facebook user Derek Yap took to the social media platform to unveil an accident that had befallen his helper while walking the Lost World-esque park connector.
According to the post, the family had been walking past the 2 Parasaurolophus exhibit at Zone J when they heard a loud thud.
The next thing they knew, their helper had collapsed to her knees, and was clutching her head in pain.
Yap then revealed that his helper had been hit by a golf ball.
For the record, Jurassic Mile is situated at the end of Tanah Merah Country Club's Garden Course.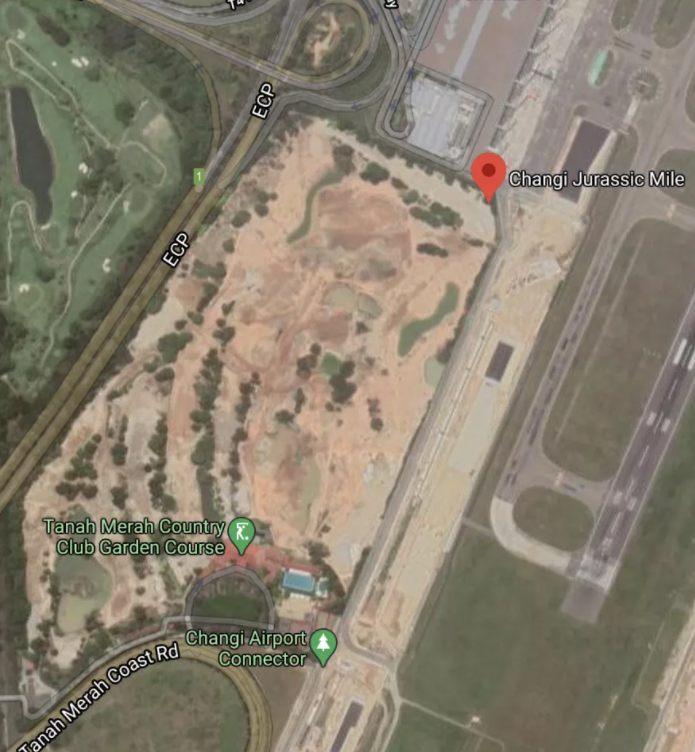 Acknowledging the precarious probability of a similar incident occurring again, the CAG stated that they have begun exploring options to mitigate such risks.
And it seems that they have swiftly delivered on their words.
Less Than a Week After Golf Ball Incident, Nets Have Been Installed at Jurassic Mile
Just yesterday (25 October), Reddit user sgsriram posted an interesting bit on the social news aggregation website.
Apparently, netting has been installed along the maligned stretch, less than a week after the golf ball incident occurred. And from the looks of it…
---
Advertisements
---
Progress seems to be taking off at astounding speed.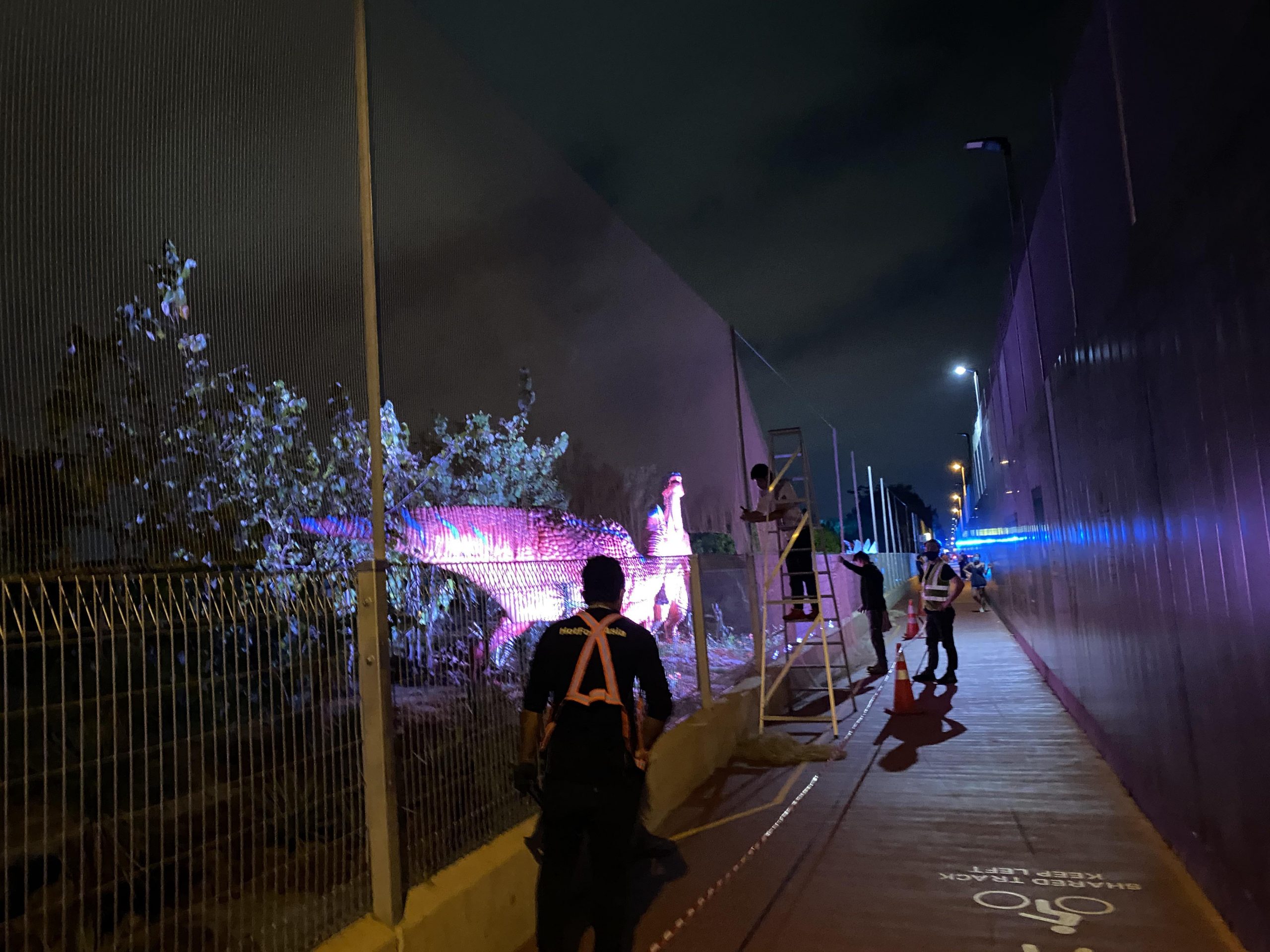 One word to describe this phenomenon? Efficiency.
To date, the post has been upvoted no less than 1.3K times.
In the comments section, sgsriram also commended the workers for their hard work, and it was a notion that Netizens took well to.

---
Advertisements
---
In addition, it appears that the netting may serve to kill multiple birds with one stone.
Or at least, that's what some Netizens are suggesting.



---
Advertisements
---
In consensus? The netting is a major plus.
The Issue Was Allegedly Brought Up Before
Though the CAG has certainly appeared to take swift and decisive action on this one, it seems that the aforementioned accident could actually have been avoided.
According to Yap, a Changi Airport Arrival Experience manager told him that they had raised the issue of golf balls hitting visitors at Jurassic Mile, when they were first constructing the path.
The country club's upper management, however, assured them that the balls wouldn't hit the visitors "due to the wind's direction", and said there's "no need" for safety netting.
Jurassic Mile
Based on the ever-popular franchise, Jurassic Mile is fraught with varying prehistoric creatures from different species.
---
Advertisements
---
Apparently, more than 20 different pre-historic creatures line over 1-kilometre of the path, with the tallest dinosaur towering at almost 5 metres high.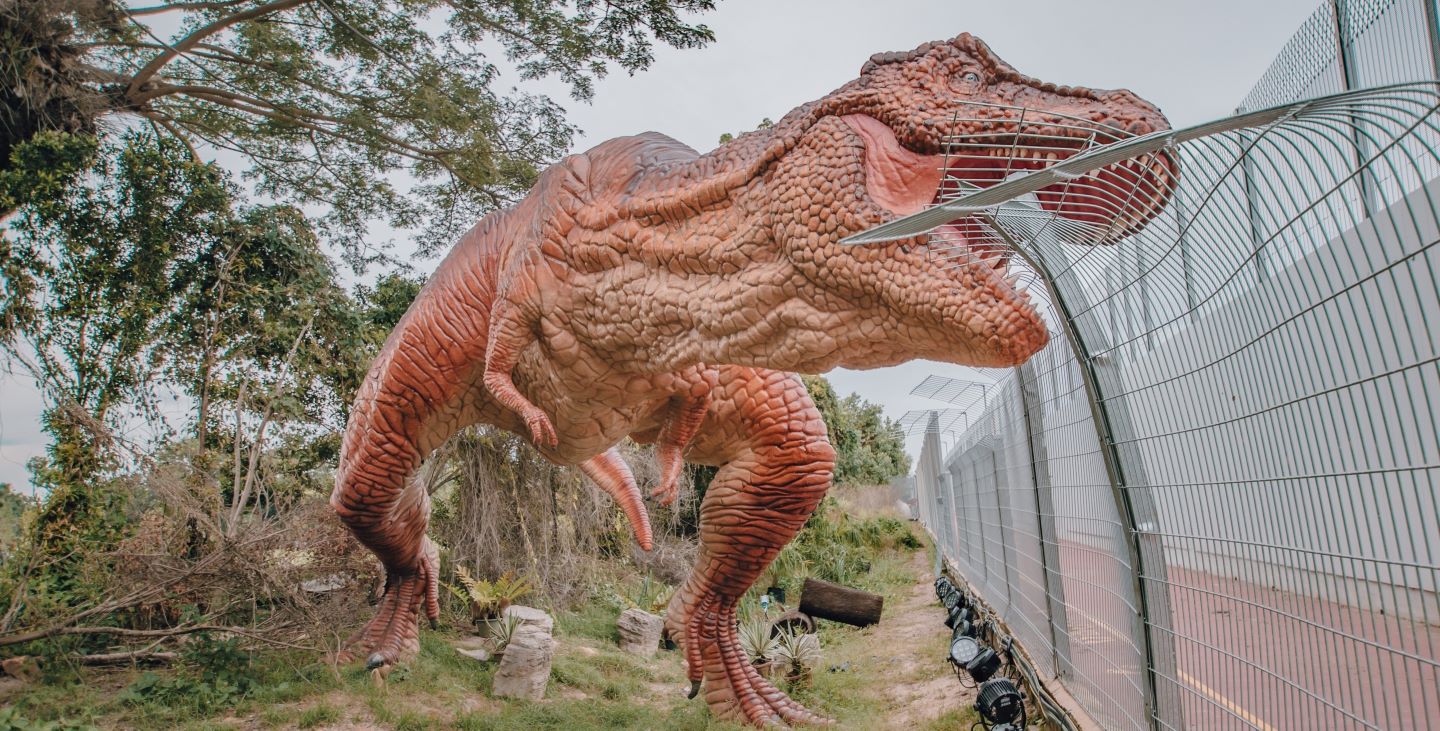 One can also expect to see carnivorous and herbivorous species, defensive dinosaurs and those that operate in the sky.
These include the Tyrannosaurus Rex, a trio of velociraptors and humongous dinosaur eggs.
The Jurassic Mile is part of a 3.5km route that connects Changi Airport and East Coast Park.
---
Advertisements
---
For the first time, visitors are given the option to cycle or jog to the airport.
Apart from the Jurassic Mile, there are also pit stops, bicycle rental services, pay-per-use showers, a washing bay and a new cafe.
You can read more about the Changi Airport Connector here.