---
Advertisements

---
It's delicious to some, downright repulsive to others, it's…it's durian.
Our divisive Southeast Asian delicacy.
In celebration of the bountiful harvests that have hit our shores recently, Jurong Point is hosting a Durian Fiesta, with a 60-Minute All-you-can-eat Durian Buffet, going from just $38.
If you're on Team Durian, this is certainly good news for you.
Durian Buffet is being Held at Level 1 of Jurong Point 1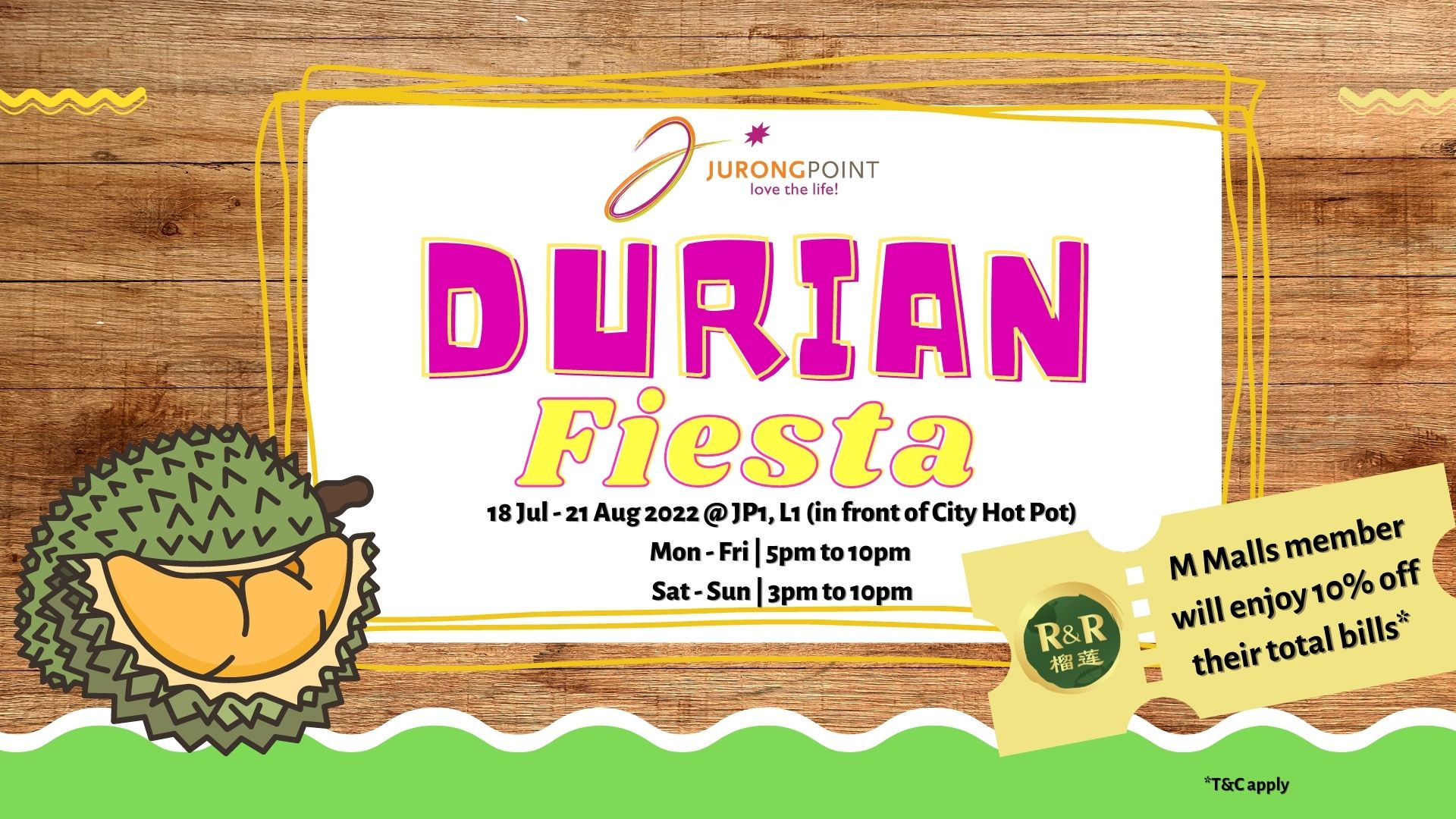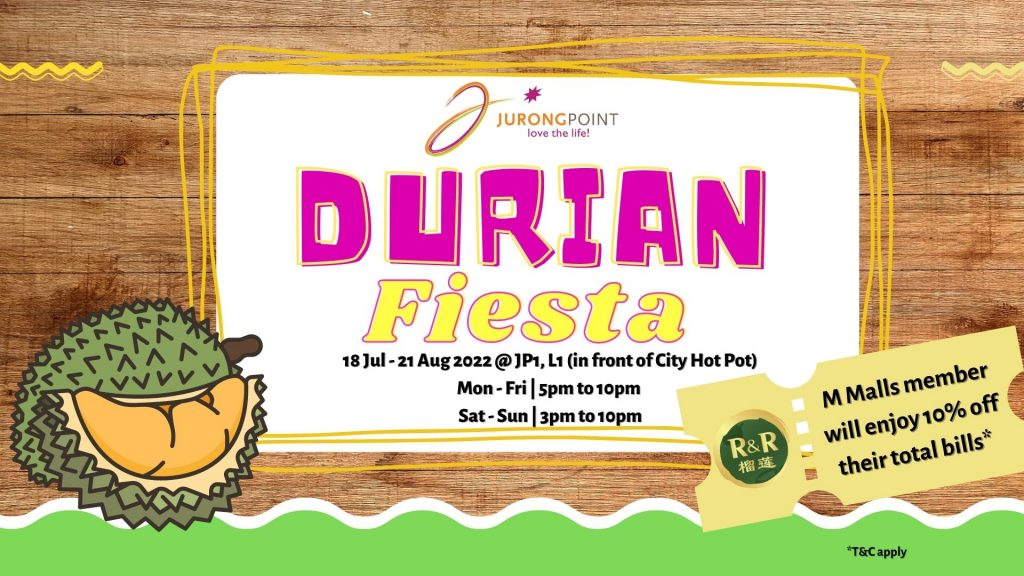 The Buffet will run every Tuesday and Thursday from 18 July to 21 August 2022, 5-10pm on weekdays, and 3-10pm on weekends. You'll have 60 minutes to satisfy your ravenous appetite for durians.
The two options available include: the D24 Durian Buffet ($38 per pax) and the Premium Durian Buffet ($88 per pax) which includes everyone's favourite: the Mao Shan Wang variety.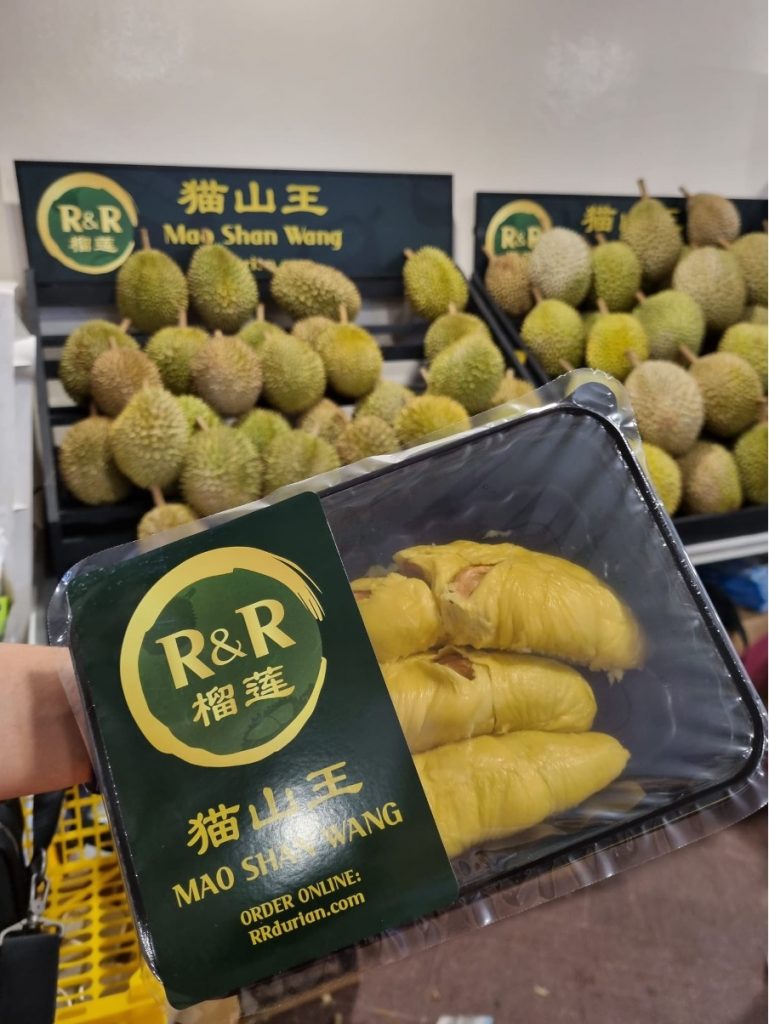 Want to get more savings? M Mall members can flash their M Malls app to enjoy 10% of their total bill, bringing this droolworthy feast to an even lower price of just $34.20 for the D24 option, and $79.20 for the premium one.
Children below 12 can dine at the affordable price of $20 or $36 for the two options respectively.
If you're not into the idea of seeing if you can down more durians than Ah Hui at the next table, but still have an appetite for the King of Fruits, you may drop by the Durian Fiesta to buy some home during the campaign's opening hours instead.
Here is something else to sweeten the deal for you:
For the first 50 customers daily, you'll be able to redeem a free D24 Durian (1.8kg to 2.1kg) with every $80 spend. If you're purchasing a Pahang Premium Mao Shan Wang durian, you'll also be able to redeem a free D24 durian.
---
Advertisements

---
Why the Pahang Mao Shan Wang Durian Hits Different
Highly raved about by durian connoisseurs, the Pahang Mao Shan Wang variety is known for the thickness and creaminess of its flesh, with a colour and texture resembling that of custard.
It gets its succulent and bittersweet flavour profile from being harvested from mature durian trees which were grown in exceptional soil and prime climates.
If you're a durian lover, this is certainly an event you won't want to miss out on.
So go out, grab your fellow durian-loving buddies, and feast to your heart's content.
Also, if you want to know why durian has such a unique smell, watch this to the end:
Read More:
Featured Image: Jurong Point

Your parents are wrong: MSG (Monosodium Glutamate) is good for you (sort of). Here's the truth:
Read Also: