---
Advertisements

---
If you haven't complained about prices in Singapore before hopping over to Malaysia to get whatever you need, are you really Singaporean?
And with the borders reopening yesterday (1 April), Singaporeans were able to cross the causeway again for the first time in two years.
Of course, other than those who were eager to return home and finally reunite with their families, there were also Singaporeans who were delighted to travel and get their needs satisfied for a much cheaper price.
And it seems like old habits die hard, because just yesterday, there were already various Singapore-registered car owners who were seen pumping petrol into their cars in… odd ways.
Rising Cost of Petrol
Since the outbreak of the Russian-Ukraine war, it's pretty obvious that prices of almost everything have gone up, but petrol prices, in particular, have soared exponentially.
You may ask, "Why petrol?"
Well, if you're still confused as to why the petrol industry has been dealt with such a huge blow, here's something to help you understand the situation better:
And with the prices of petrol continuing to rise, it's no wonder that Singaporeans have made a beeline for petrol kiosks in Malaysia, because who doesn't want to save money, right?
Singaporean Cars Being Jacked Up, Placed on Ramps
Amidst the excitement, there were also users on social media sites who posted comical moments that they witnessed at petrol stations in Malaysia.
Unsurprisingly, these moments were mostly of Singaporean car owners trying everything they could to get more petrol into their cars.
---
Advertisements

---
For example, some drivers jacked their cars up to try and tilt them at an angle, all in the hopes of getting those extra few drops of petrol in.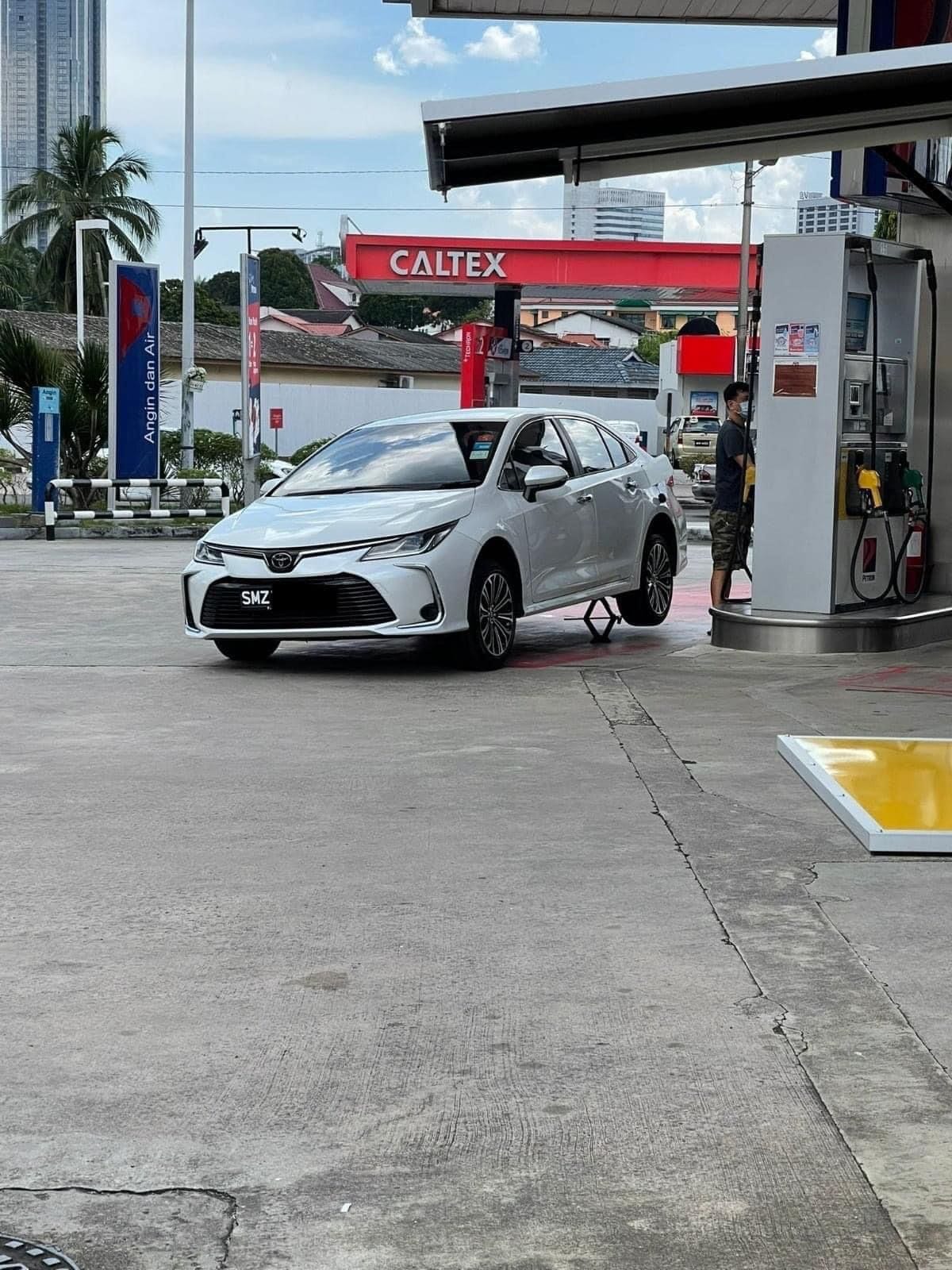 There were also others who used ramps straight up, and such a sight left many netizens tickled pink.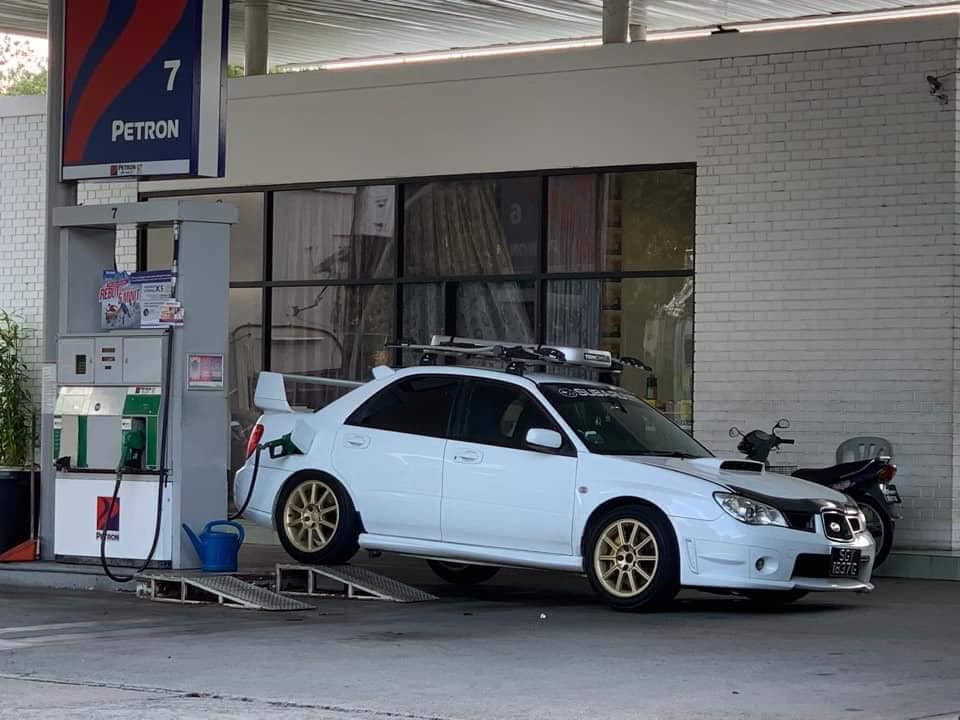 In the past, Singaporeans have also been seen shaking or tilting their cars, thinking that it'll help them get more petrol into their cars. And in a time like this where petrol prices are constantly climbing up on a daily basis, drivers may feel the increasing need to do so.
Although this is not an uncommon practice amongst Singaporeans when they head up to Malaysia, there is actually no proof that doing so can help your car hold more petrol.
In fact, according to AsiaOne, you might even end up causing damage to your car due to the screws and bolts at the bottom of your car becoming loose. (And then you'll have to spend more money repairing your car.)
Join our Telegram channel for more entertaining and informative articles at https://t.me/goodyfeedsg or download the Goody Feed app here: https://goodyfeed.com/app/ 
However, even though many found the actions of Singaporeans amusing or felt that we've been too "kiasu", there were also others who thought that scenes of us "going back to our normal antics" were reassuring and even heartwarming in some sense.
Read Also:
Featured Image: Facebook (Quck Chee Chai + Yong Jing)

Your parents are wrong: MSG (Monosodium Glutamate) is good for you (sort of). Here's the truth:
Read Also: