---
Advertisements

---
Unless you live under a rock, you'd have heard about Sginstababe and its infamous founder.
Ironically, the founder was then called out by Dee Kosh back in 2018, and its founder, Lai Wee Kiat, had said that he would be stepping down from the influencer management agency.
Sginstababe then vanished from the Internet…but it resurfaced almost immediately as Ohana Singapore.
The name is much more innocuous, but whether it involves underage girls is still up for debate.
With multiple sagas to keep our newsfeed busy in the last few years, we might all have forgotten about Lai Wee Kiat…until recently.
A TikTok video exposing Lai went viral, and although it has since been removed (according to the user, he didn't remove it voluntarily but it was removed by TikTok), the damage has been done, and Lai is back on the spotlight.
And of course he has to bring Dee Kosh back into the picture.
---
Why Bird Paradise Suddenly Became Singapore's Yishun:
---
Sginstababe Founder Involved in New Saga For Paying $25 for a Nude Image
Turtleboi, a TikTok user with over 39K followers, posted a video exposing what Lai has done recently.
In the TikTok video, which has been removed but uploaded on Instagram as well, he said that Lai had allegedly asked a 16-year-old girl for a nude image.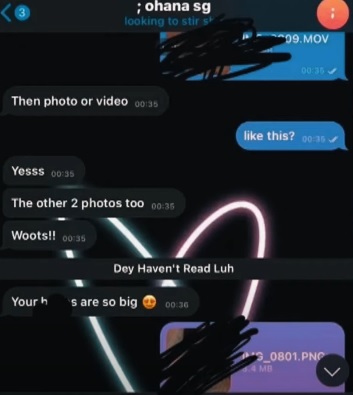 In the screenshot, he also shown how much Lai paid for the image: $25.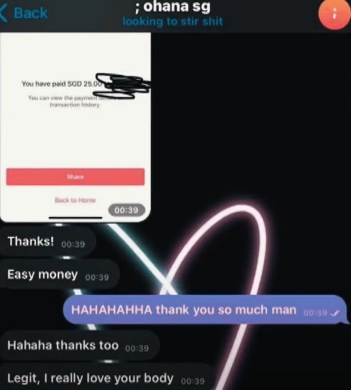 After that, Lai apparently asked for more.
---
Advertisements

---
Turtleboi said that It happened late last year, and he has allegedly made a police report this year, but there hasn't been any update yet, which is why he decided to bring this online.
You can watch the entire video here:
View this post on Instagram
Lai's Response: Can Someone Buy Me More Straws?
Lai then responded via Ohana Singapore.
In his argument, he said that the police would do their job, and then posted many walls of text that did not address the main issue at all.
Instead, he went on a defence so weak that if he were in a courtroom, lawyers would be shouting "objections" more often than Mark Wiens could say "that is so good" in a YouTube video.
He claimed that everyone appears to be against him due to his history, and of course also brought up how Dee Kosh had also attacked him in the past…and look where he is now.
He then went on a self-pity rant.
Turtleboi did a second video just to talk about that:
View this post on Instagram
---
Advertisements

---
And lest you're wondering, no, Lai did not apologise.
Read Also: