---
Advertisements

---
Last Updated on 2022-08-08 , 11:37 am
Do you know that in April this year, when Lawrence Wong was announced as the next 4G leader, the search terms "Lawrence Wong and wife" reached its peak popularity?
That is expected, since we're curious to know who our future Prime Minister's wife is, given that Lawrence Wong has always kept his private life out of the spotlight.
As of now, we don't even know he has any children, although it's mentioned in a The Economist article that the couple has no children. That is not verified, through.
However, four months since we know who our future PM would be, we finally see his wife.
Publicly, that is.
Lawrence Wong's Wife Made a Rare Appearance in Social Media Posts
Technically speaking, if you really do some digging, you might know how Mr Wong's wife looks like. In fact, since 2022, his Wikipedia page has been updated with more personal details.
However, this is the first time that she appeared in social media—posted by politicians' social media accounts that have more red tapes than product placements in a Jack Neo's movie.
Not that she could be kept out of the spotlight for long should Mr Wong be our next PM.
This week, Brunei Crown Prince Al-Muhtadee Billah came over to Singapore for the 8th Singapore-Brunei Young Leaders' Programme, and Mr Wong is one of the ministers tasked to host him.
He, together with Senior Minister Teo Chee Hean, Minister Dr Maliki Osman and Minister Gan Kim Yong (also his BFF, of course), had dinner with the Crown Prince, and also went to River Wonders the next morning.
And in the album posted by him, his wife, Ms Loo Tze Lui, stood beside him for a group picture.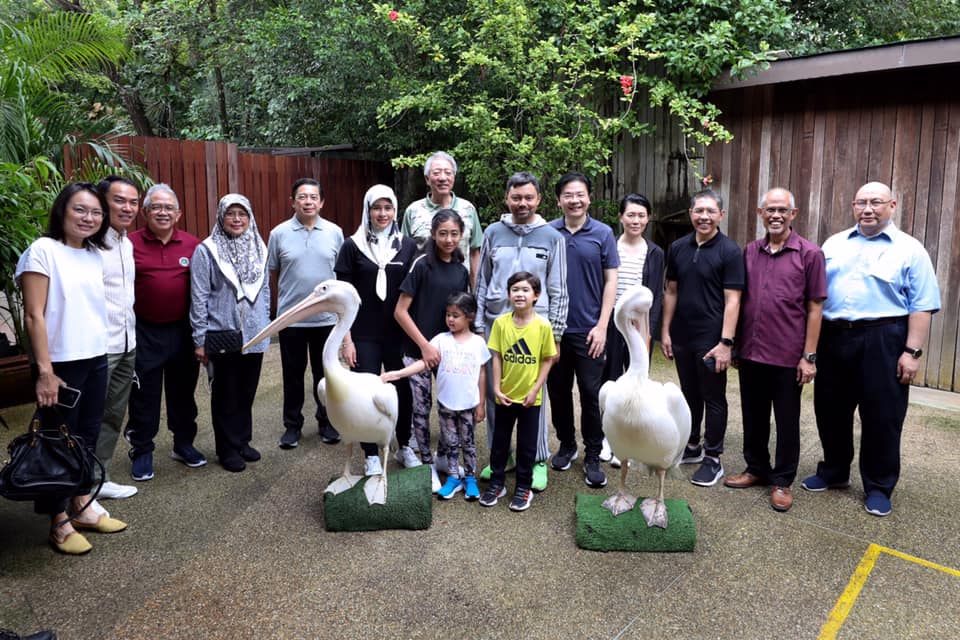 Yes, he had posted the image himself, and it's unlikely a mistake that an intern accidentally made.
After all, Senior Minister Teo also posted an image of the couple…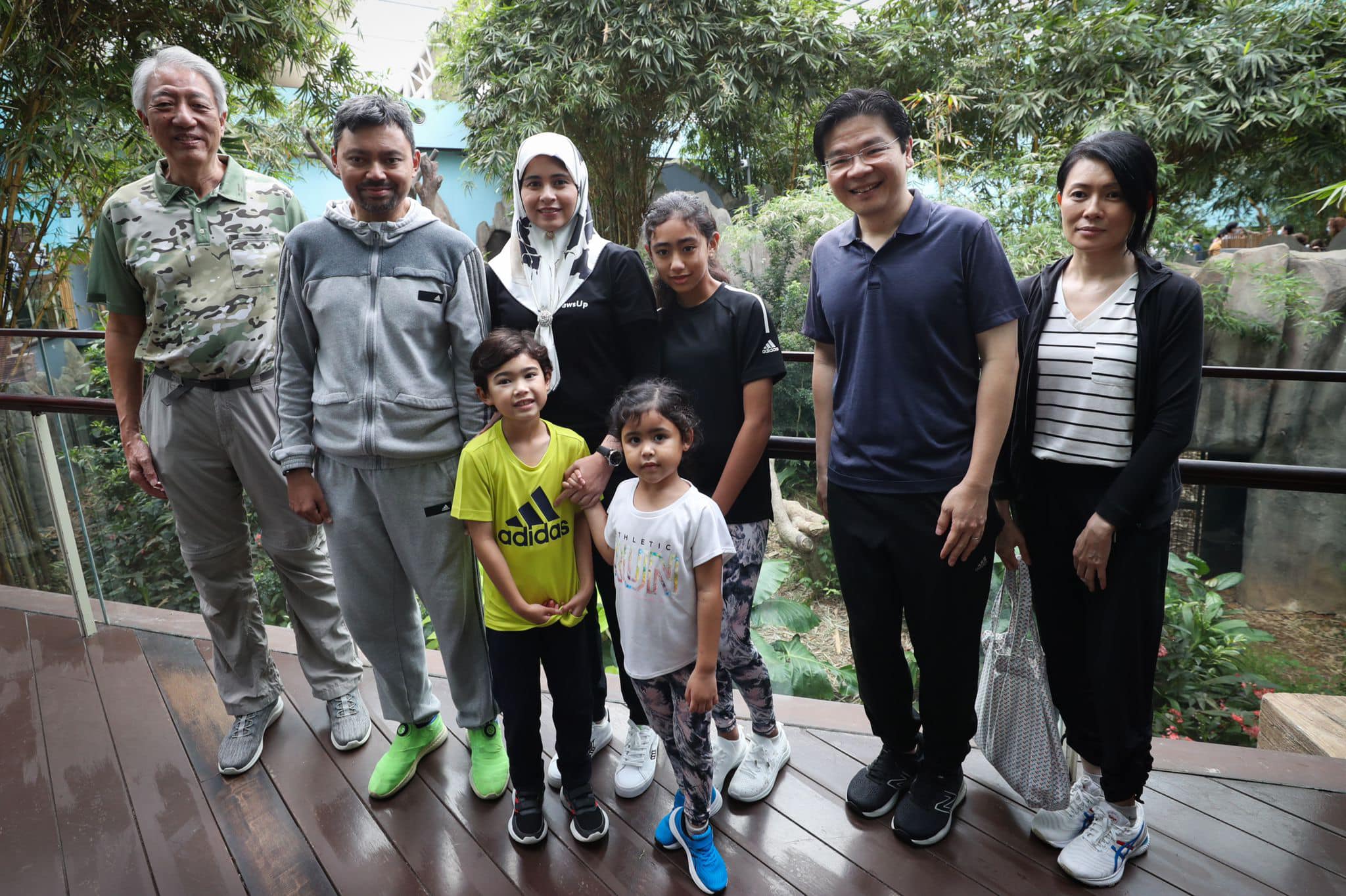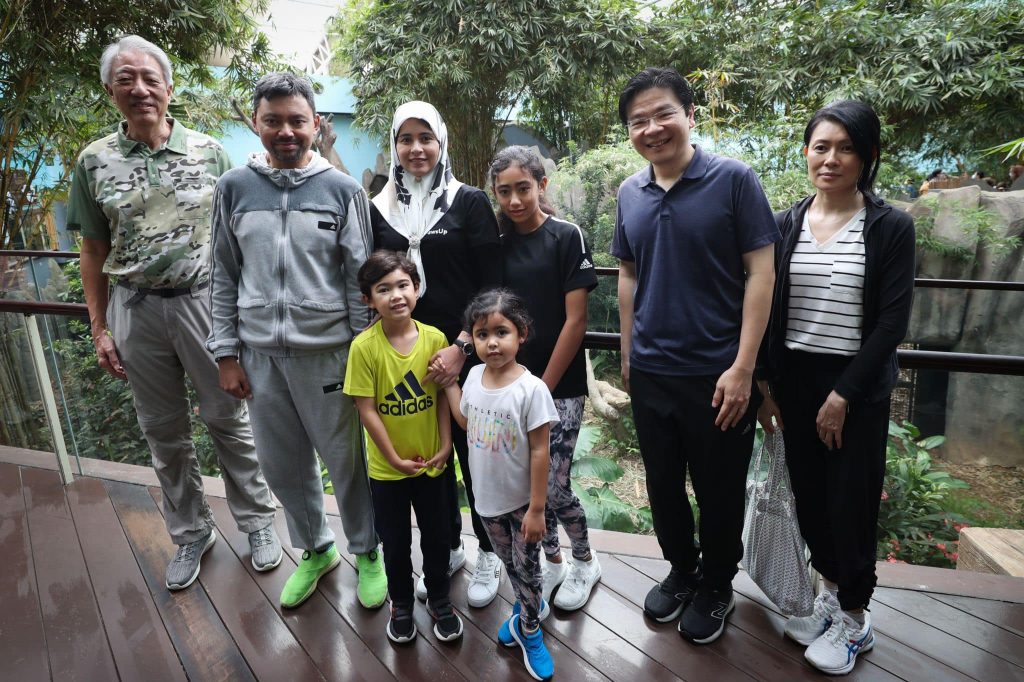 The group image was also posted by Minister Dr Maliki Osman.
Mistake?
Very unlikely.
Lawrence Wong, the Next Prime Minister of Singapore
Ms Loo is Mr Wong's second wife, as his first marriage in his 20s had ended in an amicable divorce due to incompatibility. She works in the private sector.
The future Prime Minister has been a high-flying civil servant since he graduated with a Master of Public Administration degree at Harvard University's John F. Kennedy School of Government, and began his political career in May 2011 when he was elected as a Member of Parliament (MP) for the West Coast Group Representation Constituency (GRC).
He is now an MP for Marsiling–Yew Tee GRC, and is also the Minister for Finance and Deputy Prime Minister.
He has a brother who's an aerospace engineer at DSO National Laboratories.
---
Advertisements

---
To know more about Mr Wong's very private life, watch this to the end:
Read Also:
Featured Image: Facebook (Teo Chee Hean)

Fresh grads, you don't need any experience to earn up to $4,200 with this "secret":
Read Also: