---
Advertisements

---
While the term "beauty is in the eye of the beholder" makes much sense on a regular basis, there are some rare cases where everyone agrees with the fact that someone is beautiful.
Or with the fact that someone isn't.
And, across the causeway, it seems like there's been an "ugly" person who has attracted many on the internet to criticise her.
The irony? The "ugly" person in question is a contestant of Miss International Malaysia 2022.
Yup, you read that right.
Pageant Contestant Under Fire for Social Media Remarks
On 13 March, Facebook user Hui Yue took to the social media platform to share a series of screenshots and evidence regarding the behaviour of a Miss International Malaysia 2022 Finalist.
The contestant involved was none other than Abby Lee, who clearly isn't a fan favourite by any means now.
No, not that Abby Lee from Dance Moms.
In the exposé, Hui Yue brought up Lee's offensive behaviour, which included racism and blatant disrespect for her elders.
Uh, Lee had also taken to Instagram previously to complain about the fact that she was born in Malaysia.
---
Advertisements

---
Which then begs the question of why she's competing in a Malaysian pageant, but I guess that's a question for another day.
Wished She Was Born Elsewhere
In one of her Instagram stories, Lee complained about a photographer whom she worked together with during a shoot.
She posted a few screenshots of conversations that she had with others regarding the photographer's poor skills.
Apart from that, she also wrote a caption to accompany the collage of screenshots.
While that's nothing to bat an eyelid about, the content of her caption might leave you rereading it in the hopes that you've read it wrongly.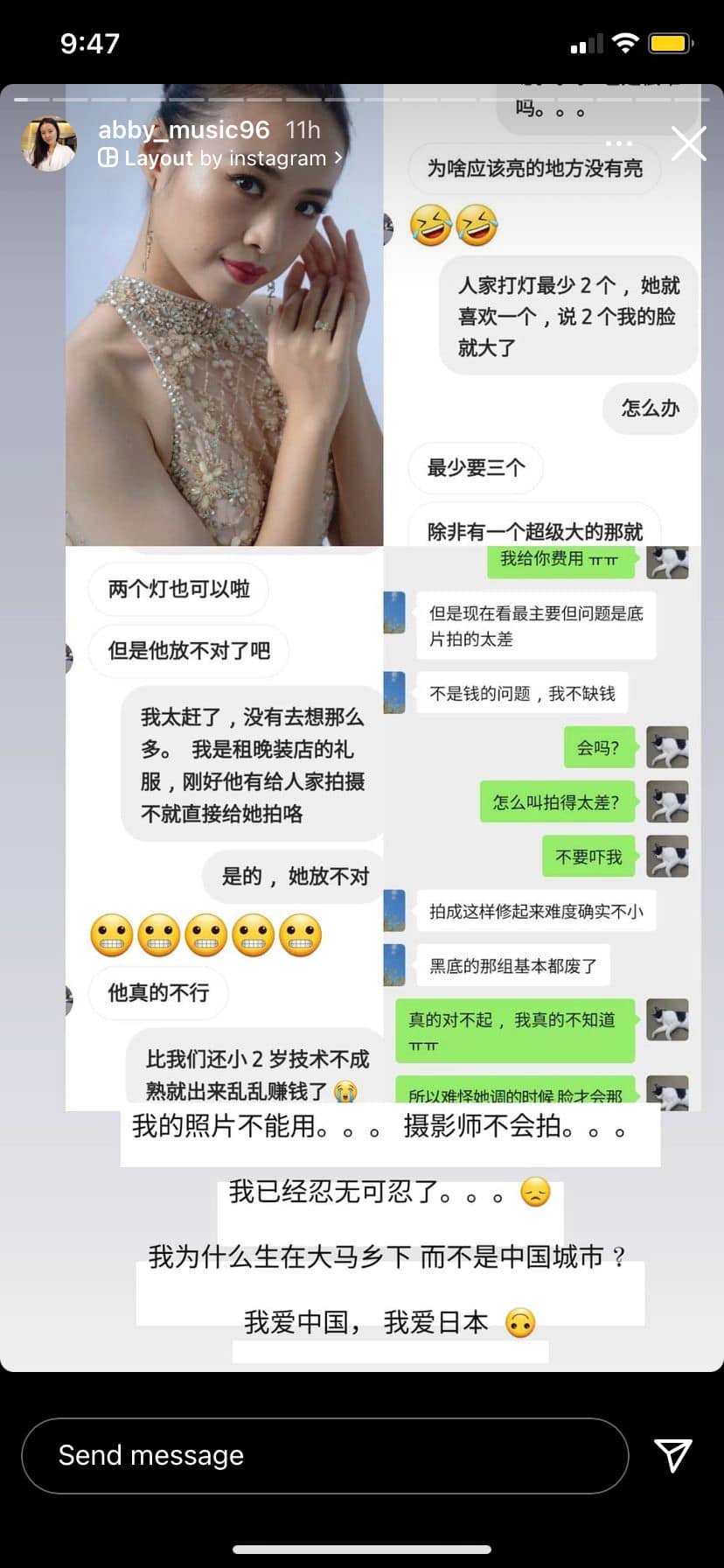 In her caption, she complained, "My photos are completely unusable… The photographer can't shoot well… I've had enough of this… Why was I born in the countryside in Malaysia, and not a city in China? I love China, I love Japan."
Not very patriotic of her, considering she's in the running to represent her country on a global stage.
Hui Yue also claimed that during the widely-anticipated badminton match between Lee Chong Wei for Malaysia and Lin Dan from China, Lee apparently threw a pillow or remote control at her father for every point that the Malaysian team scored against the Chinese.
Clearly, this did not sit well with Malaysians across the country.
Racism
Apart from her unruly behaviour towards her Malaysian identity, Hui Yue also found Instagram stories from Lee that exposed her racist behaviour.
---
Advertisements

---
In her post, she attached various screenshots of Lee's Instagram stories, many of which reeked with racism and islamophobia.
Apparently, many of these stories were posted in response to Lee's experience of being harassed by an Uzbek man.
The captions of her stories were… vile, to say the least.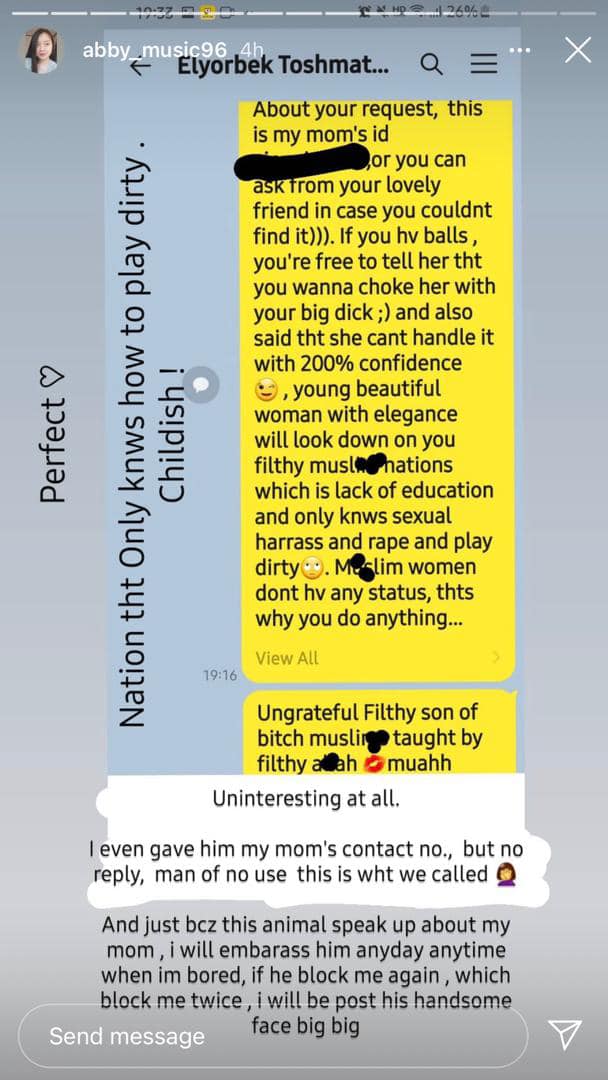 I don't know why she thought that posting this on a public social media account would be a good idea, but there you go.
And while harassing people is definitely not something to be tolerated, there's a line between shaming the individual and shaming an entire community for sure.
Disrespect towards Elders
Ah, yes. The one thing that gets on every Asian's nerves, regardless of how nice of a person you are.
---
Advertisements

---
Several other screenshots also revealed Lee's disrespectful behaviour to those around her, and one particular case that caught the attention of many was the way she treated her mother.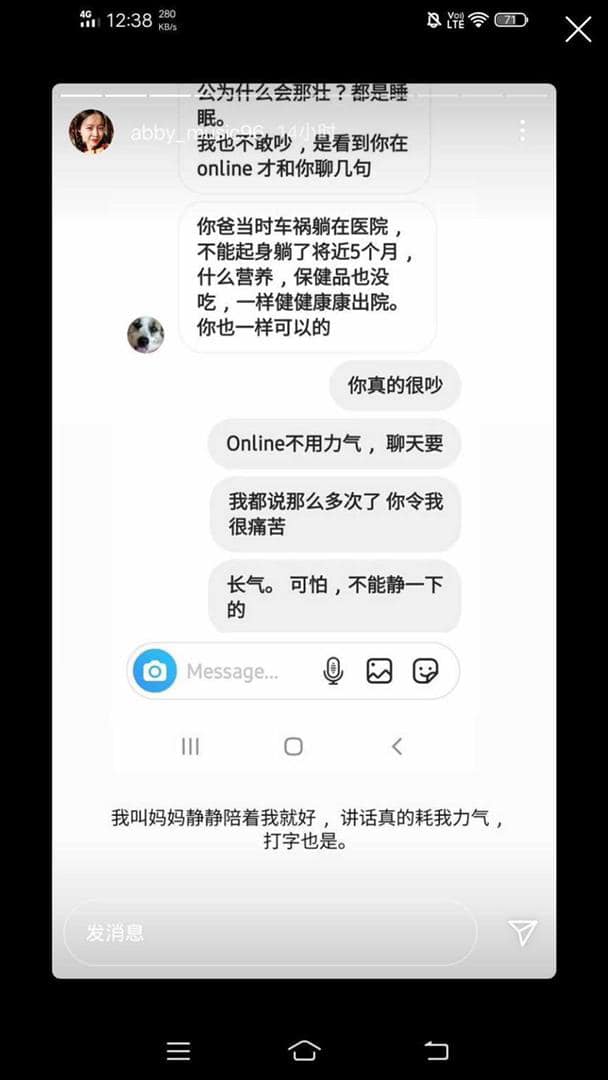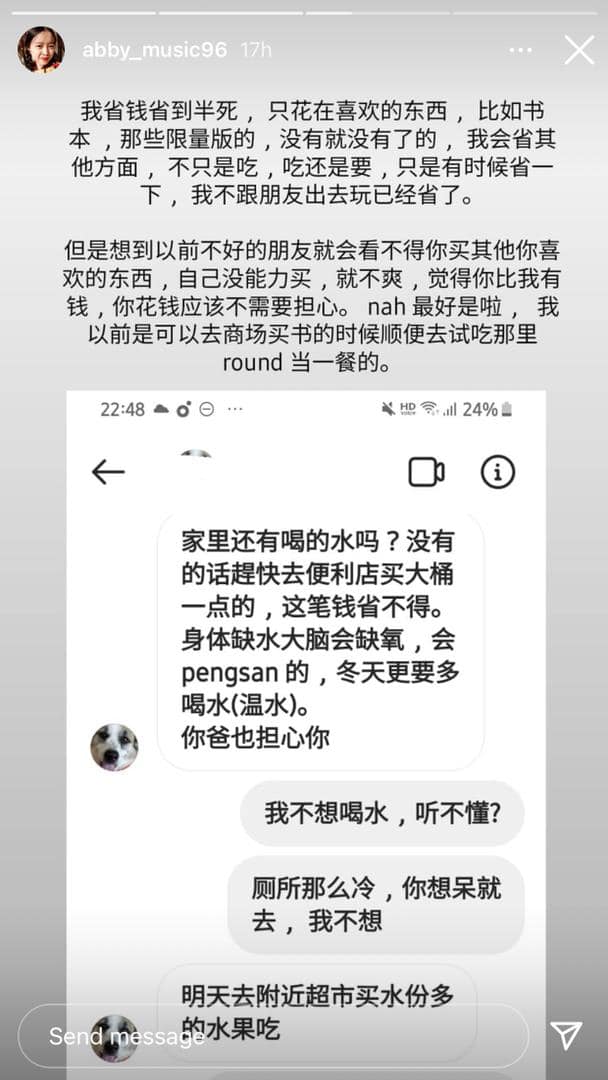 In the screenshots, Lee was seen to have responded coldly towards her mother's words, even though most of them were words of concern that the older woman had for her.
For example, when her mother asked her to drink more water, she responded curtly with "I don't want to drink water, do you understand?"
She also claimed that talking to her mother, even through texting, was "tiring".
Netizens' Reactions
Of course, Lee's behaviour as a whole did not sit well with anyone.
---
Advertisements

---
In Hui Yue's Facebook post, which has garnered over 1,400 reactions and 2,900 shares as of now, many netizens disapproved of her behaviour and condemned it through their comments.
Others also jokingly tagged their friends in the comments section, asking their friends to replace her in the pageant.
Lee's Response
After the screenshots of her Instagram stories blew up, Lee posted another Instagram story to address the situation.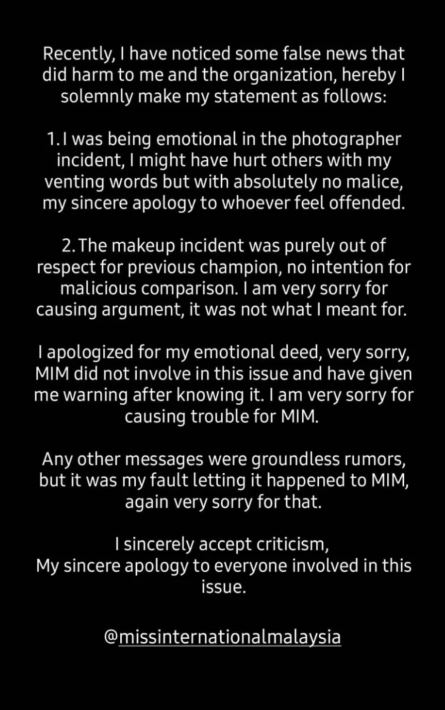 She emphasised that she had "absolutely no malice" and that she was "emotional" when she committed the actions.
Lee also added that she would "sincerely accept criticism".
Now, I don't know if the internet has forgiven her yet, but I guess we'll just have to wait and see.
Join our Telegram channel for more entertaining and informative articles at https://t.me/goodyfeedsg or download the Goody Feed app here: https://goodyfeed.com/app/
However, it seems like we won't have to wait to see what her future in the pageant industry will be like.
According to The New Straits Times, all of the posts and mentions featuring Lee have been taken down from Miss International Malaysia's official Instagram account.
---
Advertisements

---
Read Also:
Featured Image: Facebook (Hui Yue)

Here's a rather unexpected timeline of the $2.8 billion money laundering case in Singapore as revealed by Minister Josephine Teo during a parliament sitting on 3 October 2023:
Read Also: