---
Advertisements

---
Christmas is next weekend, and we have the perfect gift idea for you.
It's Meadows's new Coriander Potato Chips, which you can get at just $1.
Coriander Potato Chips by Meadows
On Thursday (15 Dec), Singapore Atrium Sale, the Facebook account that posts about atrium sales and other good deals in Singapore, shared a post about the newest flavour from Meadows.
By now, Meadows is a familiar brand among Singaporeans. It's known for its affordable prices: you can get a bag of Meadows potato chips at just $1!
The new Meadows coriander potato chips are perfect for those who like the green herb.
If you're having a budget Secret Santa, this could be a potential gift idea. You can even top off the gift wrapper with a handful of actual coriander instead of a bow.
---
Why the Ridout Road Colonial Houses Saga is Actually NOT a Saga:
---
It's also the ultimate gift to prank any friends who hate coriander. From the image printed on the packaging, the chips look just like a regular chip. Until your friends taste it, they wouldn't even know it's a coriander-flavoured chip.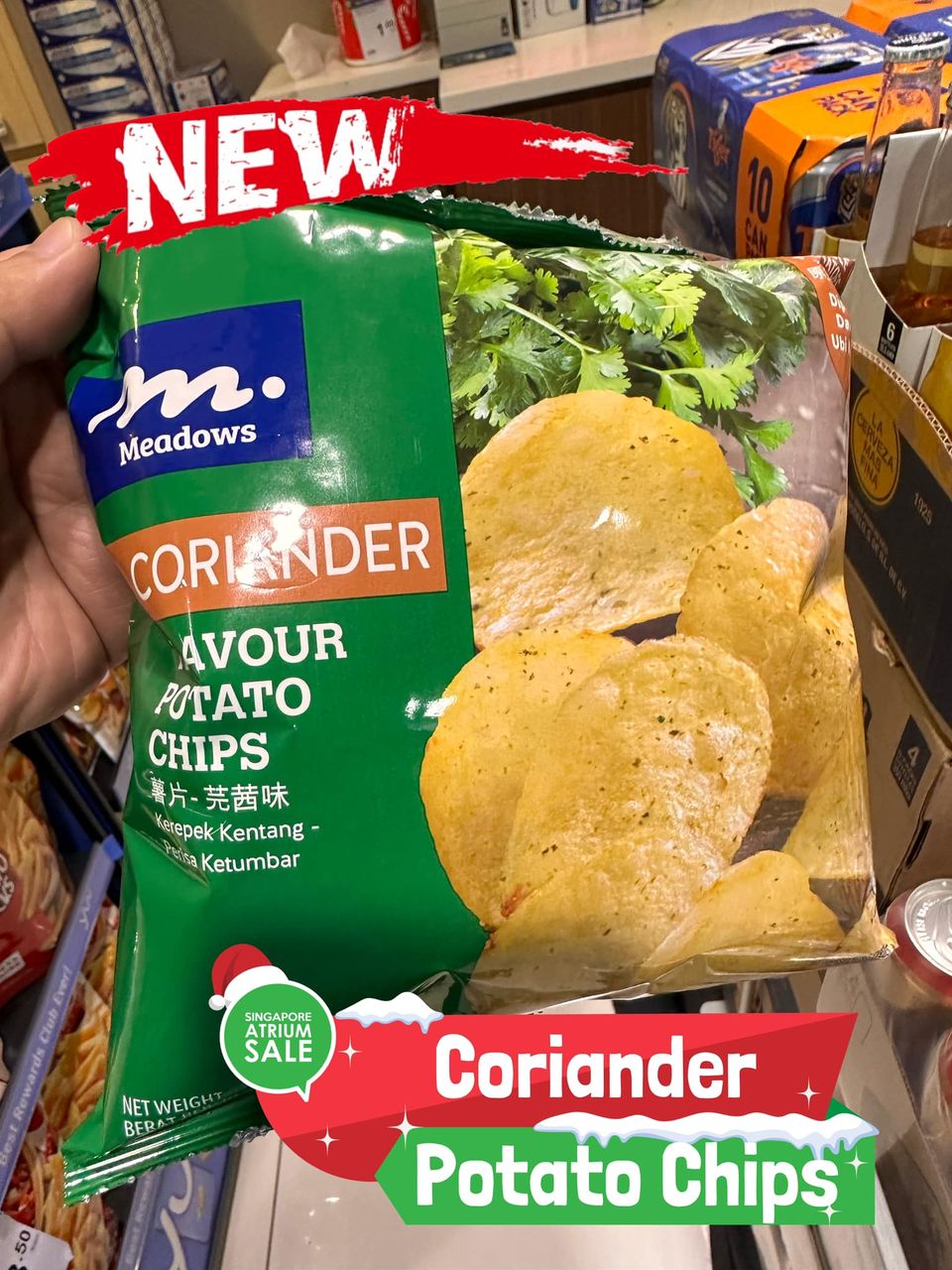 Needless to say, your Christmas gifting and pranking woes are well taken care of by Meadows.
Join our Telegram channel for more entertaining and informative articles at https://t.me/goodyfeedsg or follow us on Twitter : https://twitter.com/goodyfeed
The Facebook post also revealed that the coriander-flavoured chips were spotted at the Cold Storage outlet at HarbourFront Centre.
The post adds that the chips should also be available at other Cold Storage and Giant supermarkets. While it doesn't seem to be available on the Cold Storage website, it doesn't hurt to head down to a Cold Storage or Giant outlet near you to check.
---
Advertisements

---
Netizens' Responses
The new flavour by Meadows drew stronger responses from some than others. While a few netizens seemed willing to try the coriander-flavoured chips, others wanted them off the shelves.
One comment even called the potato chips sacrilegious and called for annihilating the coriander-flavoured chips.
Another comment questioned the purpose of even releasing these chips in the first place.

Perhaps coriander is just a topic that Singaporeans are growing to be passionate about.
Coriander Chips Originated As An April Fool's Joke
Some of us might recall earlier this year when brands were battling it out to see who had the best April Fool's joke; Cold Storage Singapore posted a picture of coriander potato chips.
We don't know whether to say it's because Cold Storage had incredible foresight or whether they're just good at making things happen.
In the Facebook post shared by the supermarket on 1 April, they wrote: "Say hello to the newest member of our Meadows Potato Chips!"
They also shared a photo of what appeared to be a photoshopped picture of coriander-flavoured potato chips from Meadows. Now, we're not sure whether this picture was photoshopped.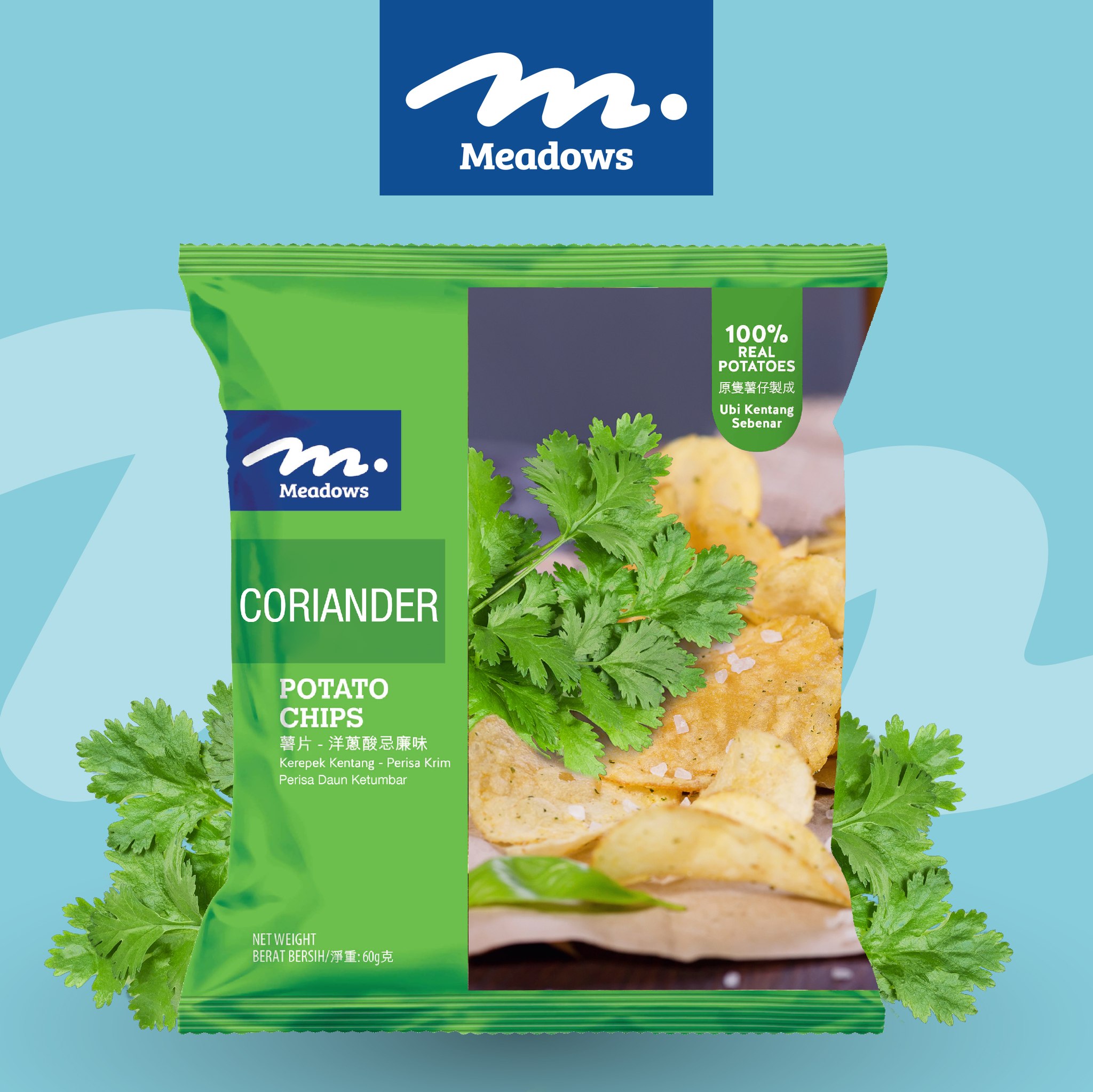 The supermarket even wrote a detailed description of what you can pair the potato chips with.
---
Advertisements

---
"Toss them with your lunchtime salads for a refreshing crunch, or simply pair them with your favourite hotpot to kick things up a notch."
We're not sure whether you should take Cold Storage's suggestions, but one thing's for sure: whoever wrote that just for the April Fool's joke deserves a raise.
Read Also:
Featured Image: Facebook (Singapore Atrium Sale)