Before the days of Geylang Serai Bazzar and the Artbox container market, there was the good ol' pasar malam.
Whether it's the Ramly burger or affordable fruit juices you're after, the pasar malam located the field beside Hougang MRT Station is something you'll want to check out.
Spoiler: You might even find some trendy food items like Korean corndogs and Japanese Pizza there as well.
Running from 21 July to 5 August 2022
As of today (29 July), you'll have six more days to check out this pasar malam located in the North-East region.
It's easy to spot once you reach Hougang MRT Station—the large white tent with red banners all around is your destination.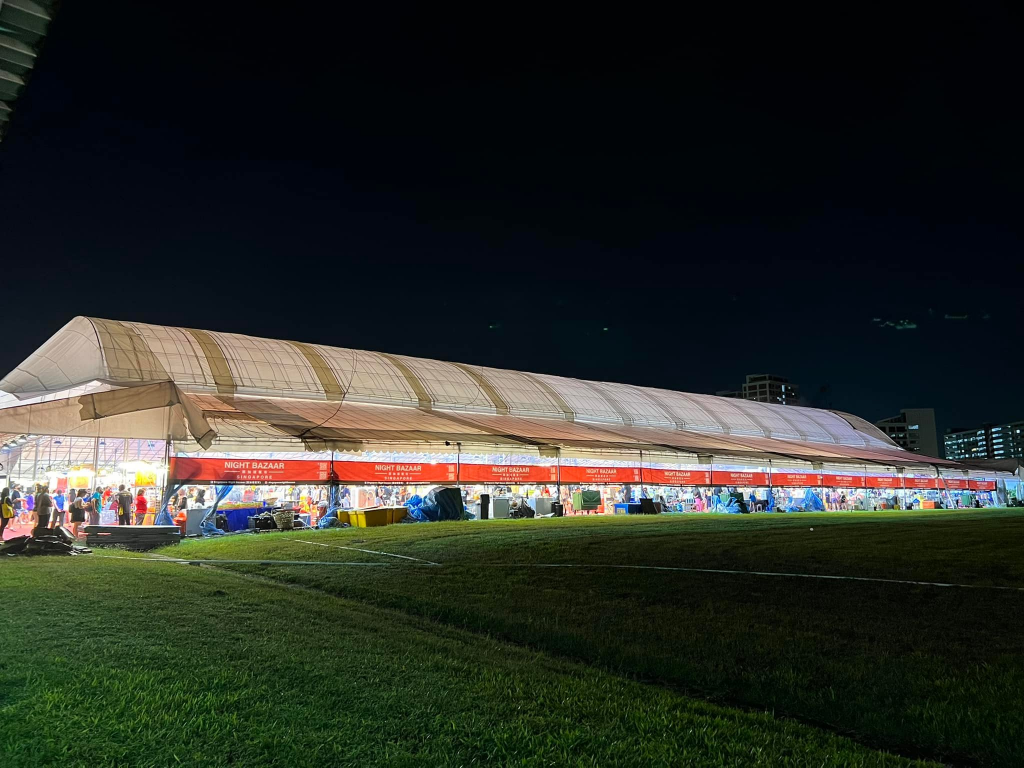 This fully-sheltered bazaar hosts a wide array of food & beverage stalls, and some shops selling affordable clothes, electronic accessories, and even some plant shops as well.
Oh, and in case you're worried about having to stand around juggling your Mukbang-worthy amount of food, there are indoor seats available under the tents as well.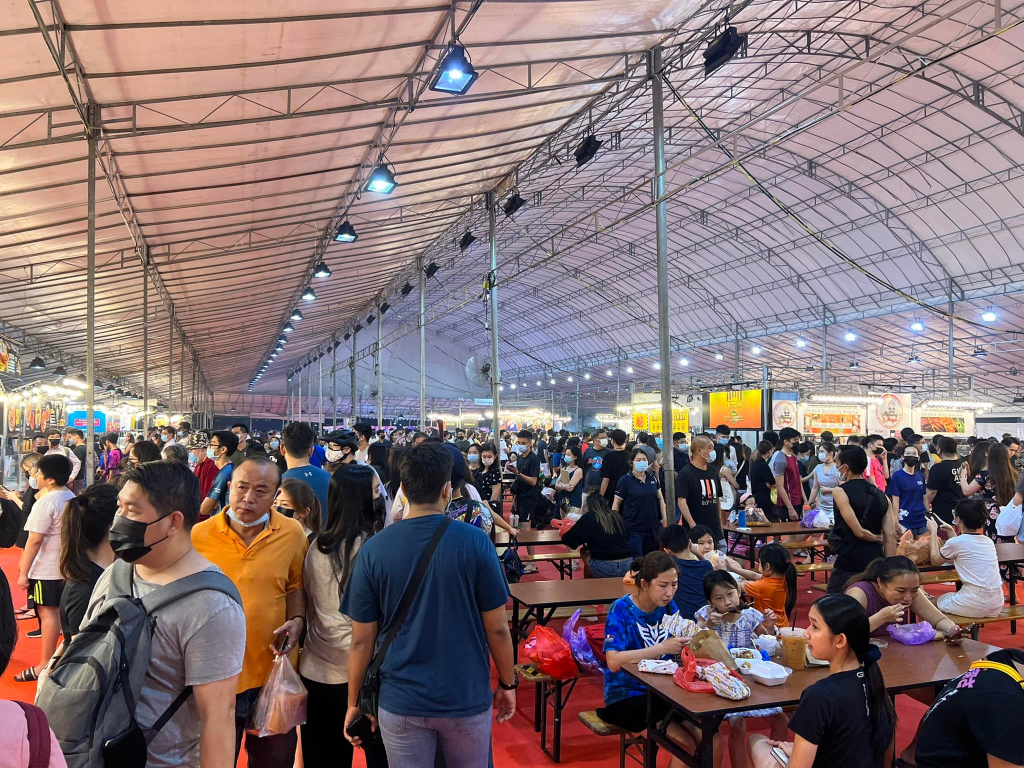 Feast Your Eyes on The Following Stores
Here's a brief rundown on what food you can expect to find at the Pasar Malam.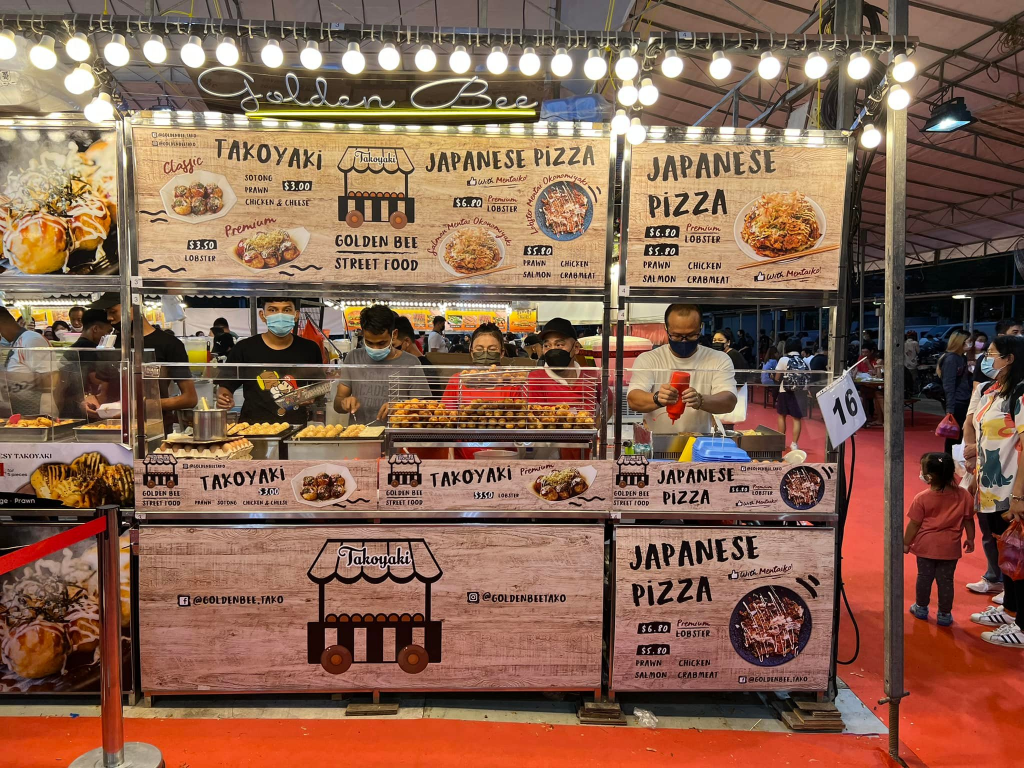 First Up, is Golden Bee Tako, a japanese cuisine stall selling Japanese Pizza and Takoyaki.
Have your pick from the prawn, chicken, salmon, or crabmeat pizzas ($5.80), or go for the premium lobster flavour ($6.80) if you're feeling fancy. Drizzled with mentaiko, this savoury treat is guaranteed to be worth the mess.
The store also sells takoyaki with the flavours sotong, prawn, chicken and cheese, and lobster (from $3).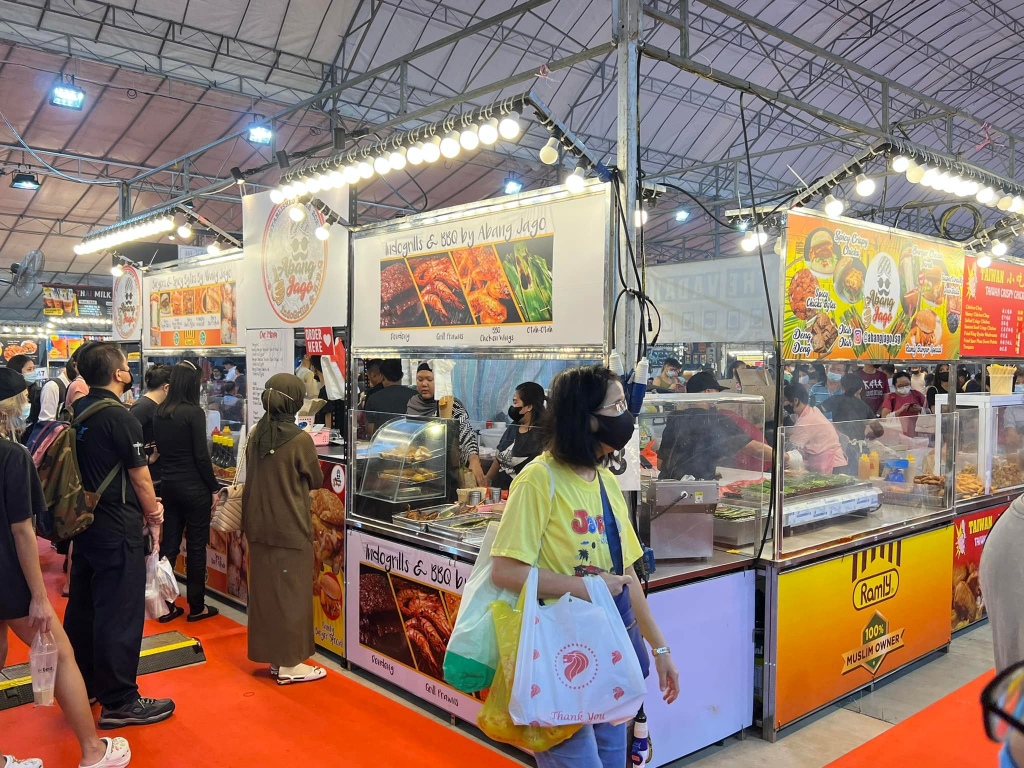 There are multiple stalls at Hougang Night Bazaar where you can get your Ramly Burger fix, and Indogrills & BBQ by Abang Jago is just one of them.
The Ramly Burger Special ($5) is available with either a chicken or beef patty, and you can also get grilled tiger prawns ($6 for 2 pieces) or grilled chicken wings ($6 for 3 pieces) while you're there!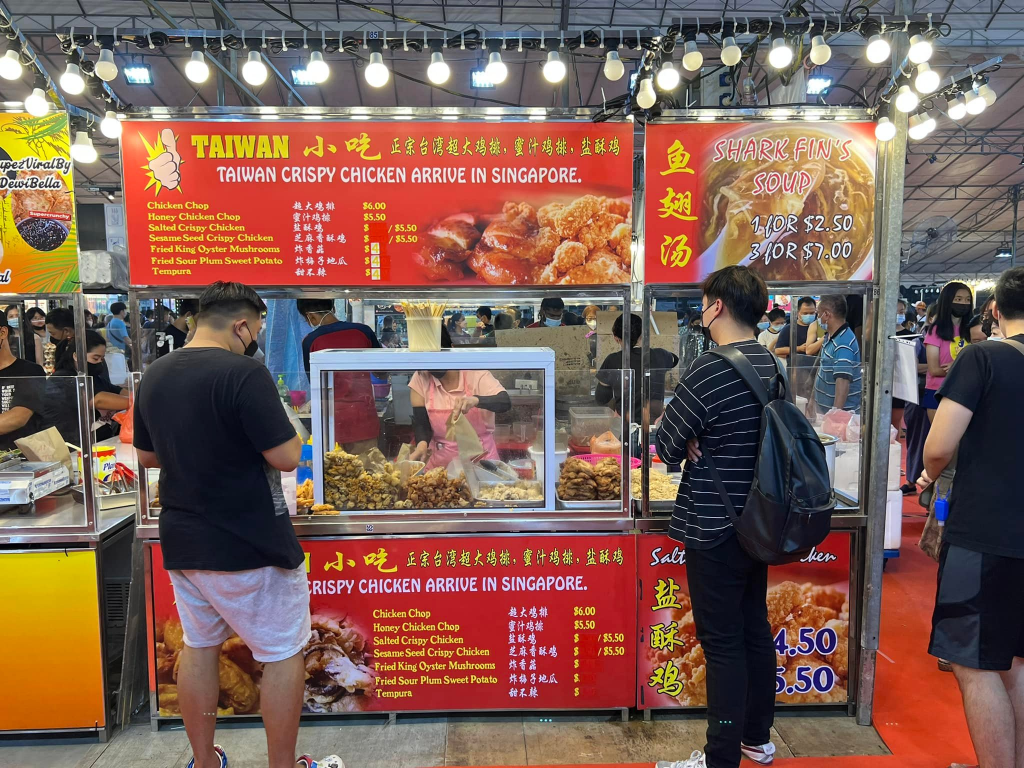 Let your tastebuds travel to Taiwan by stopping by this stand, selling taiwanese crispy chicken (from $5.50) with different seasonings, fried king oyster mushroom ($4) and shark fin's soup ($2.50).
To balance out the savouriness, consider trying out their fried sour plum sweet potato ($4), which sounds absolutely unique and delicious.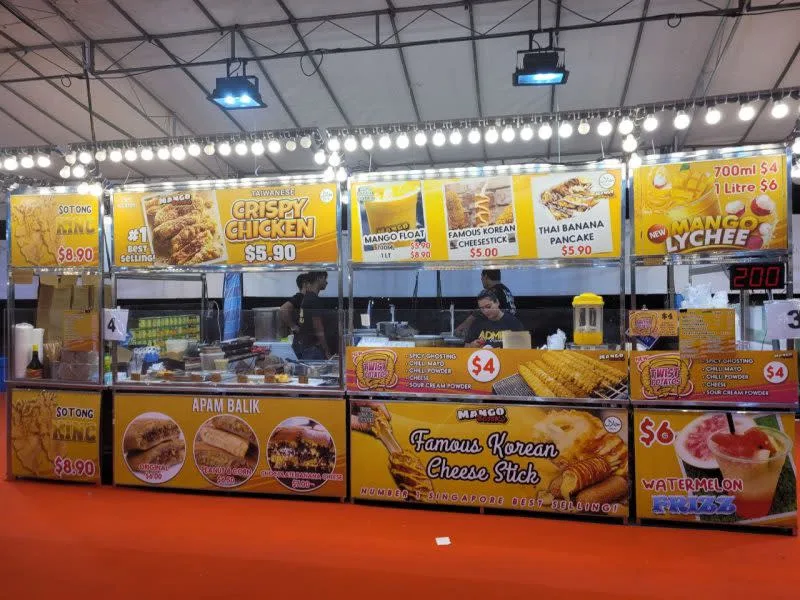 Mango Bossku seems to specialise in yellow coloured foods, as seen from their Mango Floats (from $5.90), the Famous Korean Cheesestick ($5), and the Thai Banana Pancake ($5.90).
---
Advertisements
---
Besides these, there are also your usual bazaar favourites, such as Thai milk tea, kebabs, fried oreos, and more.
For the more adventurous bunch, you can also check out the store selling vegetarian stinky toufu.
Happy eating!
Read More:
Featured Image: Singapore Night Bazaar
---
A new virus has been identified in China, and it's infected 35 people. Would it be the next COVID-19? Watch this and you'd know: