---
Advertisements

---
Last Updated on 2022-09-26 , 9:15 pm
If you are looking for a new BBQ restaurant to try out, Meow Barbecue is launching in Singapore, with its official opening on 24 September 2022 at Bugis+.
This is not just an ordinary restaurant, though.
Over in China, people queued up for hours just to try their award-winning food, much like people queueing for iPhone 14.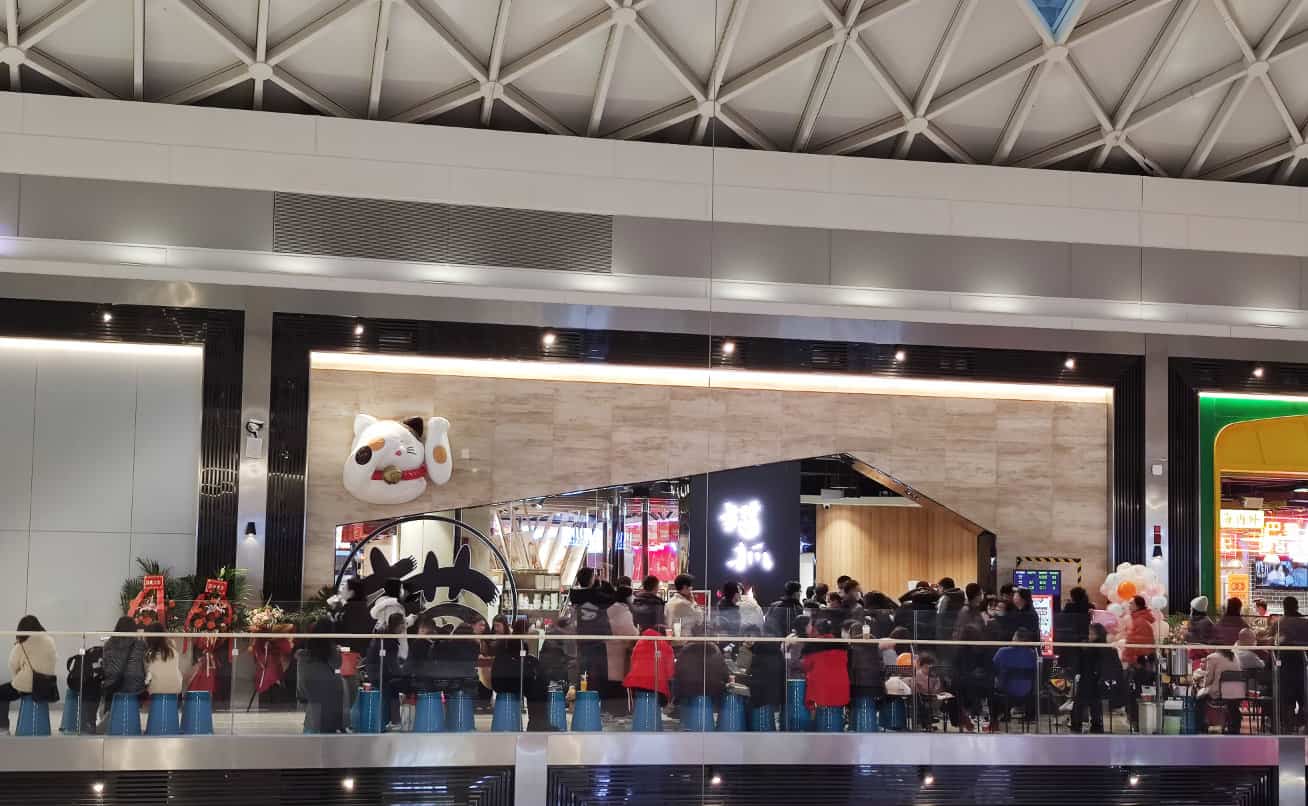 So, what's with the hype?
The Inspiration Behind Meow Barbecue 
Meow Barbecue was opened in China in 2012 to serve delicious food and is also a tribute to Uncle Meow's love for cats.
You might be wondering, out of all names, why Meow Barbecue?
The founder, Uncle Meow, had a pet cat and admired its gentle regal nature. Cats are also very picky with their taste buds and only eat delicious food.
Do you know that once a cat has recognised that a certain food isn't palatable, he would remember that for the rest of his life, and would avoid it once he smells it? Yeah, so if you think your five-year-old kid is picky with his food, you've not had a pet cat before.
With its opening on 24 September, the Goody Feed team has the privilege of trying it out before its official opening, and let's just say it's meowingly goody.
If you prefer to watch a cat review the restaurant instead, watch this to the end:
---
Advertisements

---
First Impressions 
As we stepped into the restaurant, the first thing that greeted us was the cute giant structure of a calico cat licking its paw, with its body shape resembling a certain blue cat we're very familiar with.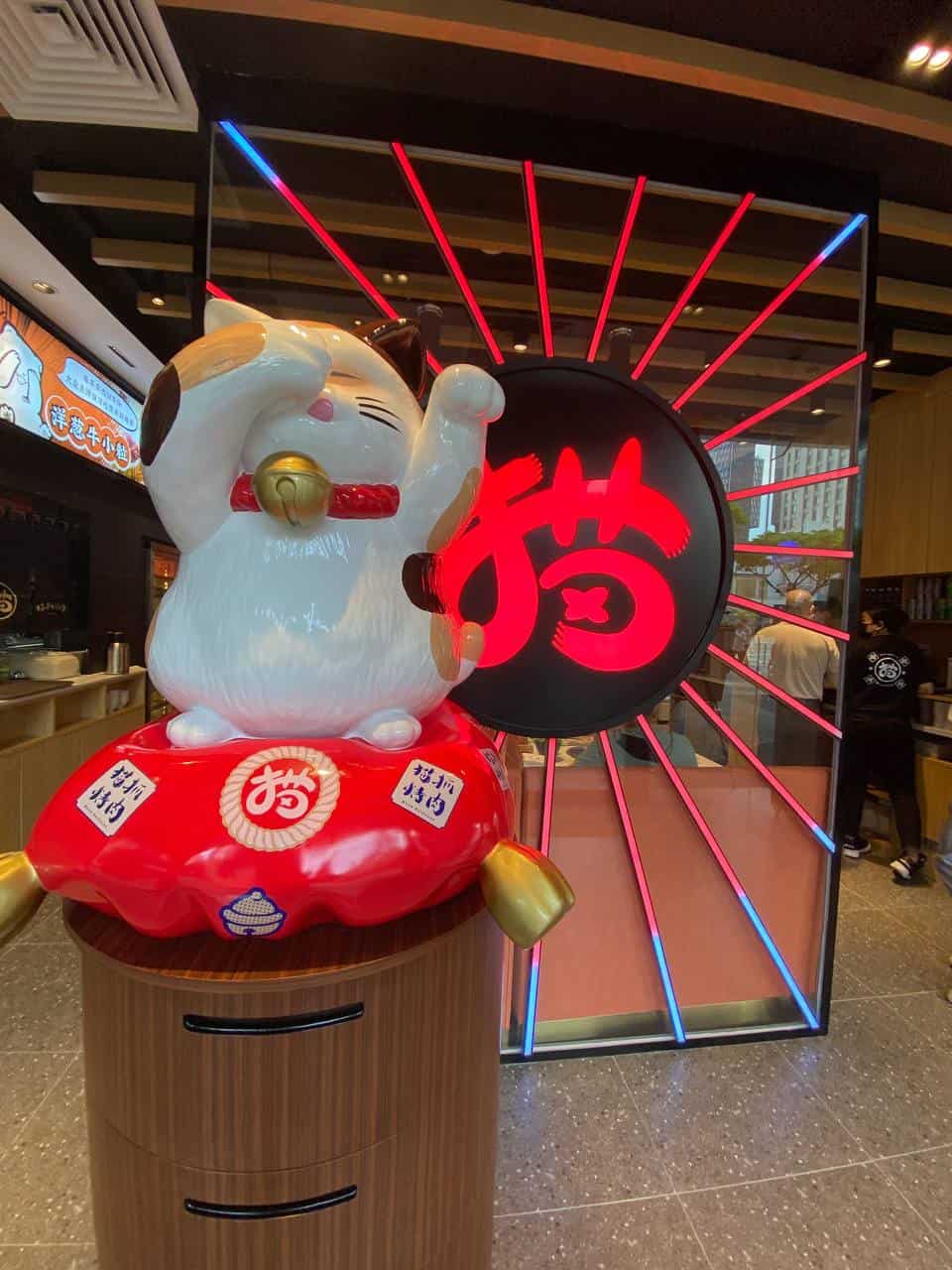 The restaurant is adorned with murals that depict the different personalities of the cats as well as a horoscope wall that showcases the 12 different horoscopes.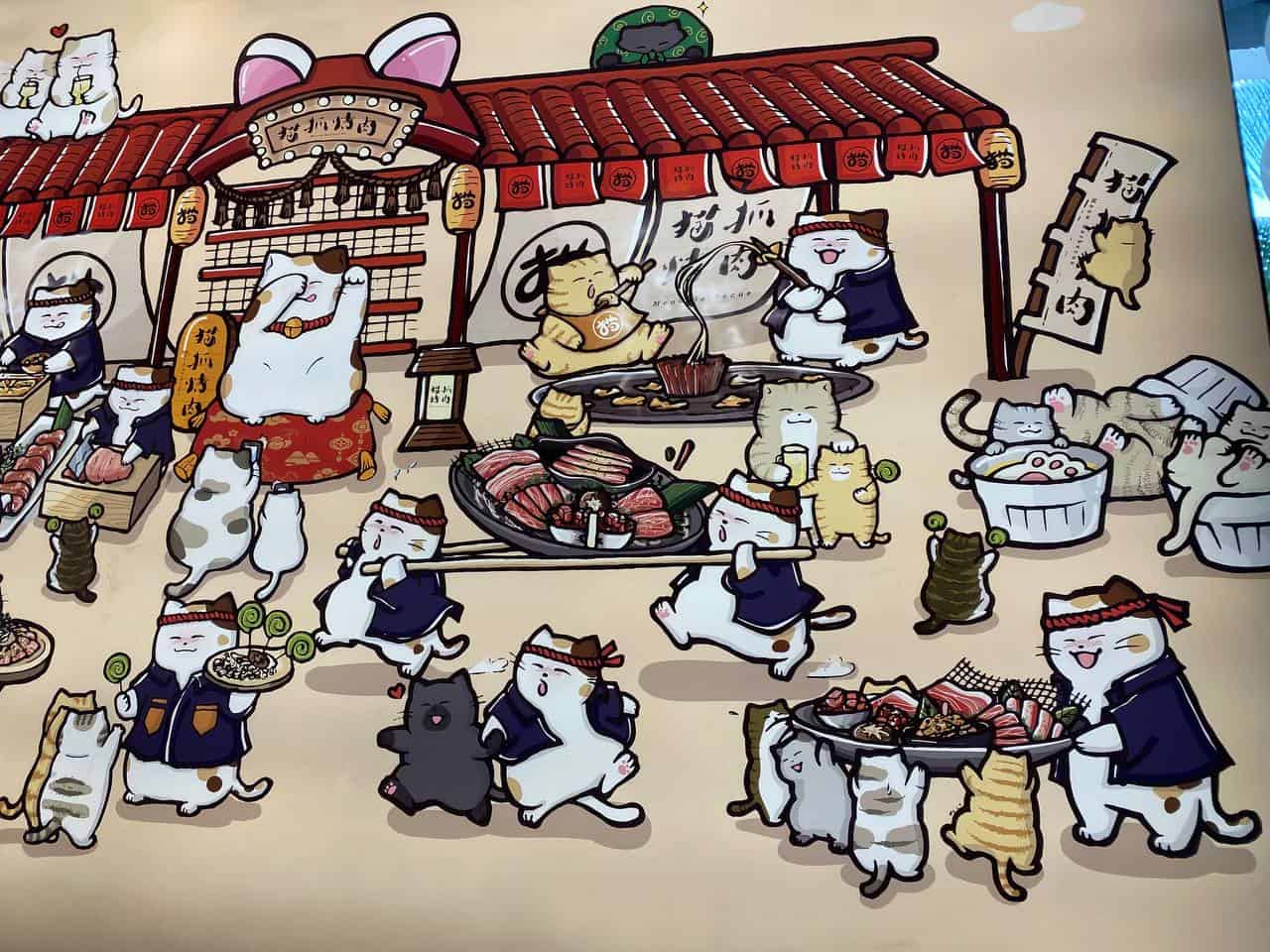 Even the lightboxes are cat-themed as well, so cat lovers will certainly enjoy coming to this cat paradise.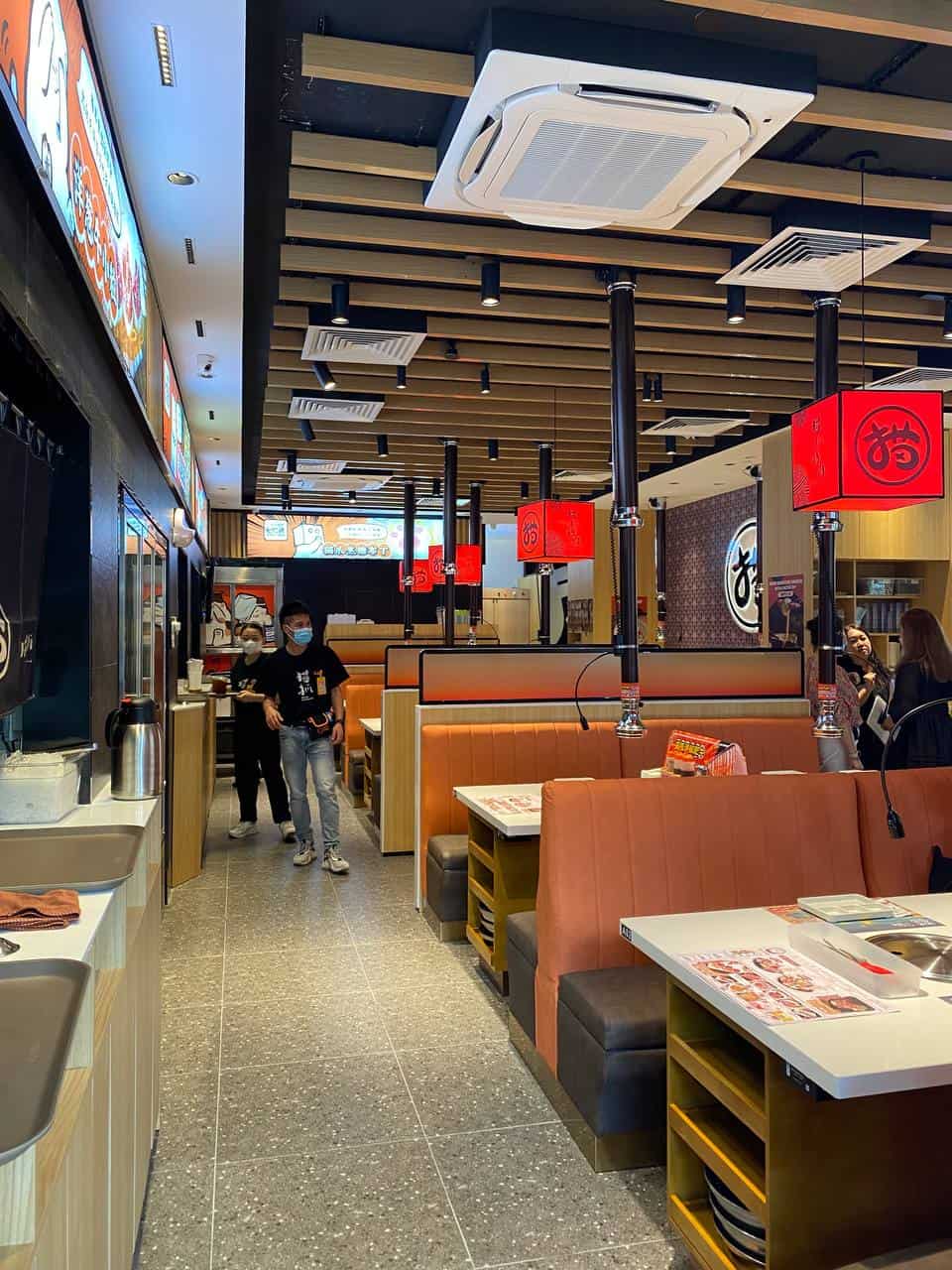 But how's the food?
Highlights of the Food at Meow BBQ 
If you are someone like me who obviously can't cook and is scared of grilling the meat, fret not.
All the meats are grilled for you by a cat—eh, no, a staff member with a cat headband.
---
Advertisements

---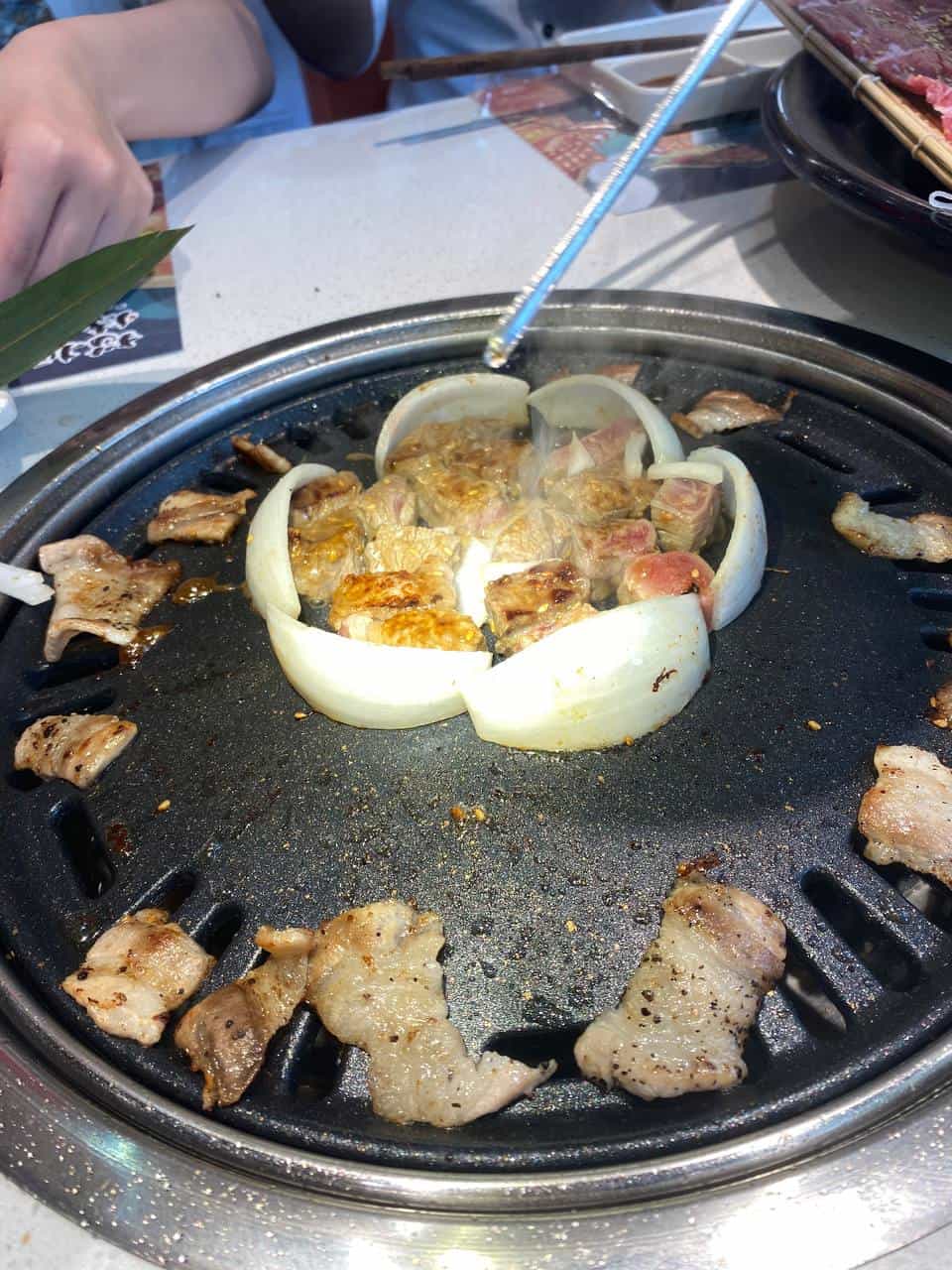 First up, we tried the Meow Signature Beef Cubes with Onion (from $10.80), which is their best-selling item with over 400,000 sold yearly.
The beef cube is a must-try as it is tender and melts in your mouth.
What makes this dish even more unique is that they were served on petals of onions, which seem like it is resting on a lotus flower. We were told that this method also retains the flavours of the meat better.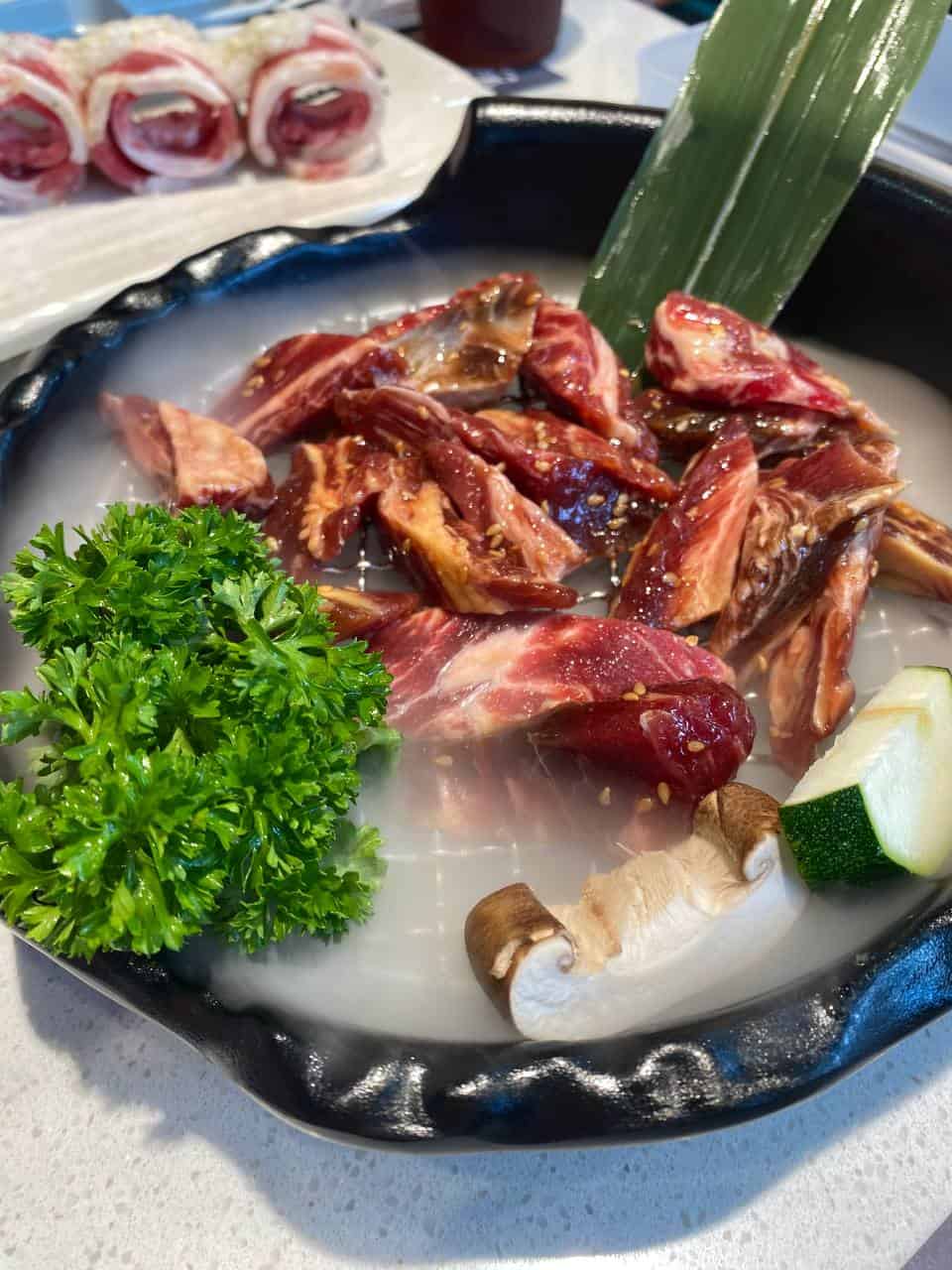 Next, we had a taste of the Diamond Cut Marinated Beef Ribs ($28.80) and the beef is marinated with an in-house secret sauce.
---
Advertisements

---
Prepare your cameras as the beef is served on a plate with dry ice, which makes it Instagram-worthy.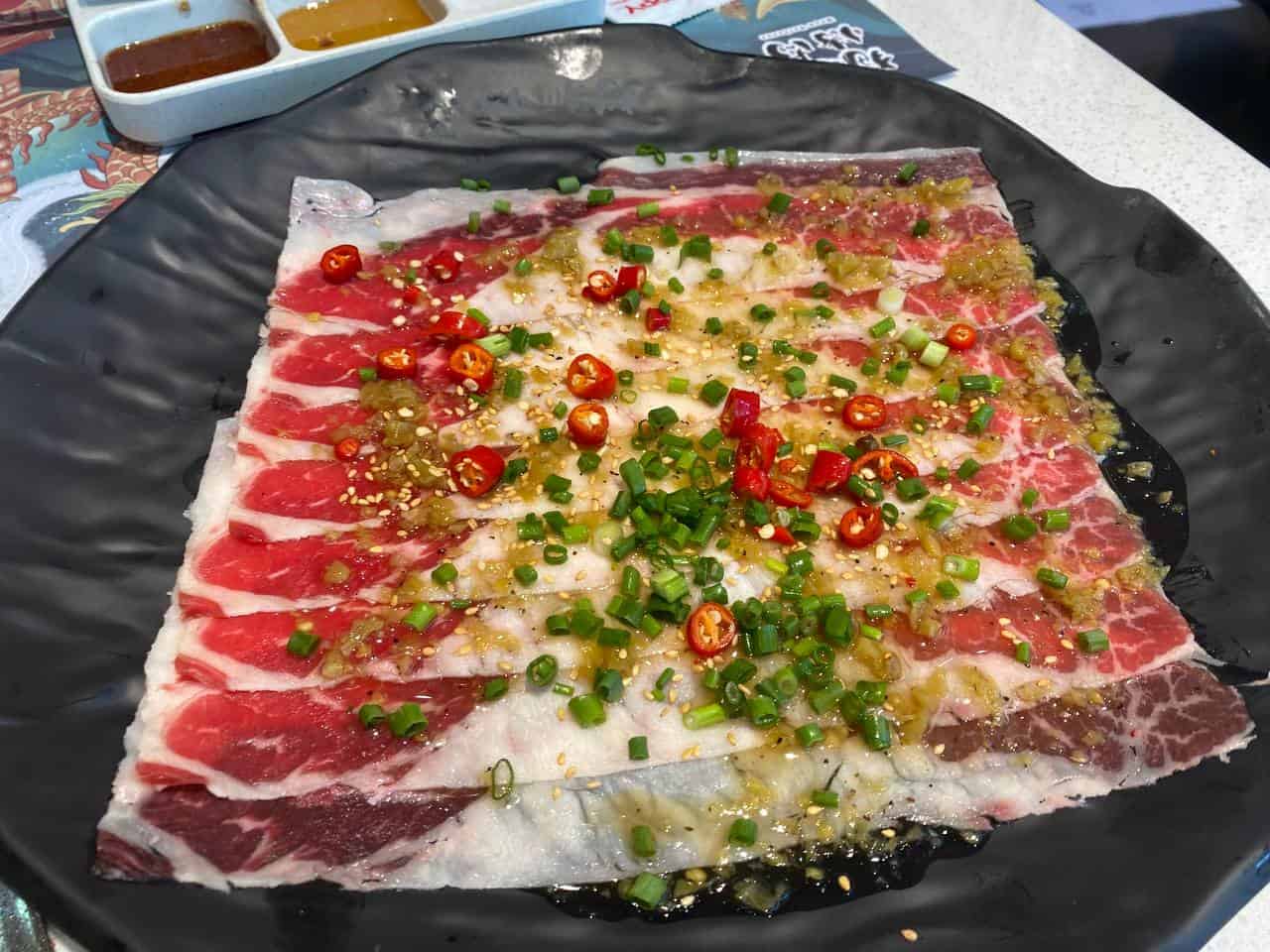 Spicy food lovers will enjoy their Meow Signature Spicy beef ($23.80), perfectly marinated and have a nice kick of spice.
Unfortunately, noobs like me would not order this dish because I had to order another drink as it was too spicy.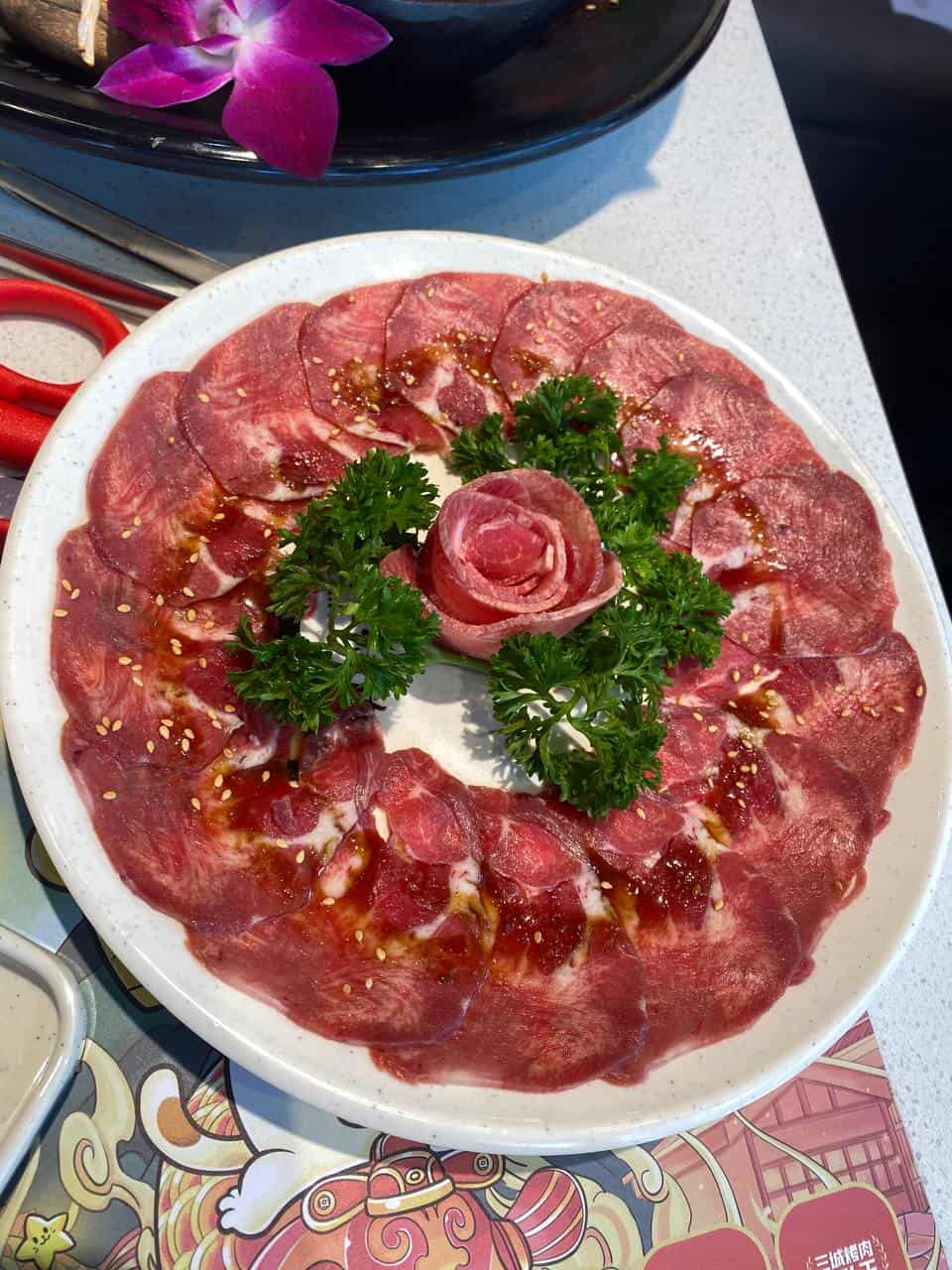 ---
Advertisements

---
Another dish worth mentioning would be their Rose Beef Tongue—nicely arranged in the shape of a rose flower.
This dish was inspired by a couple who wanted to plan a proposal in Beijing. I wish my future husband would propose to me with a plate of meat shaped like a rose too.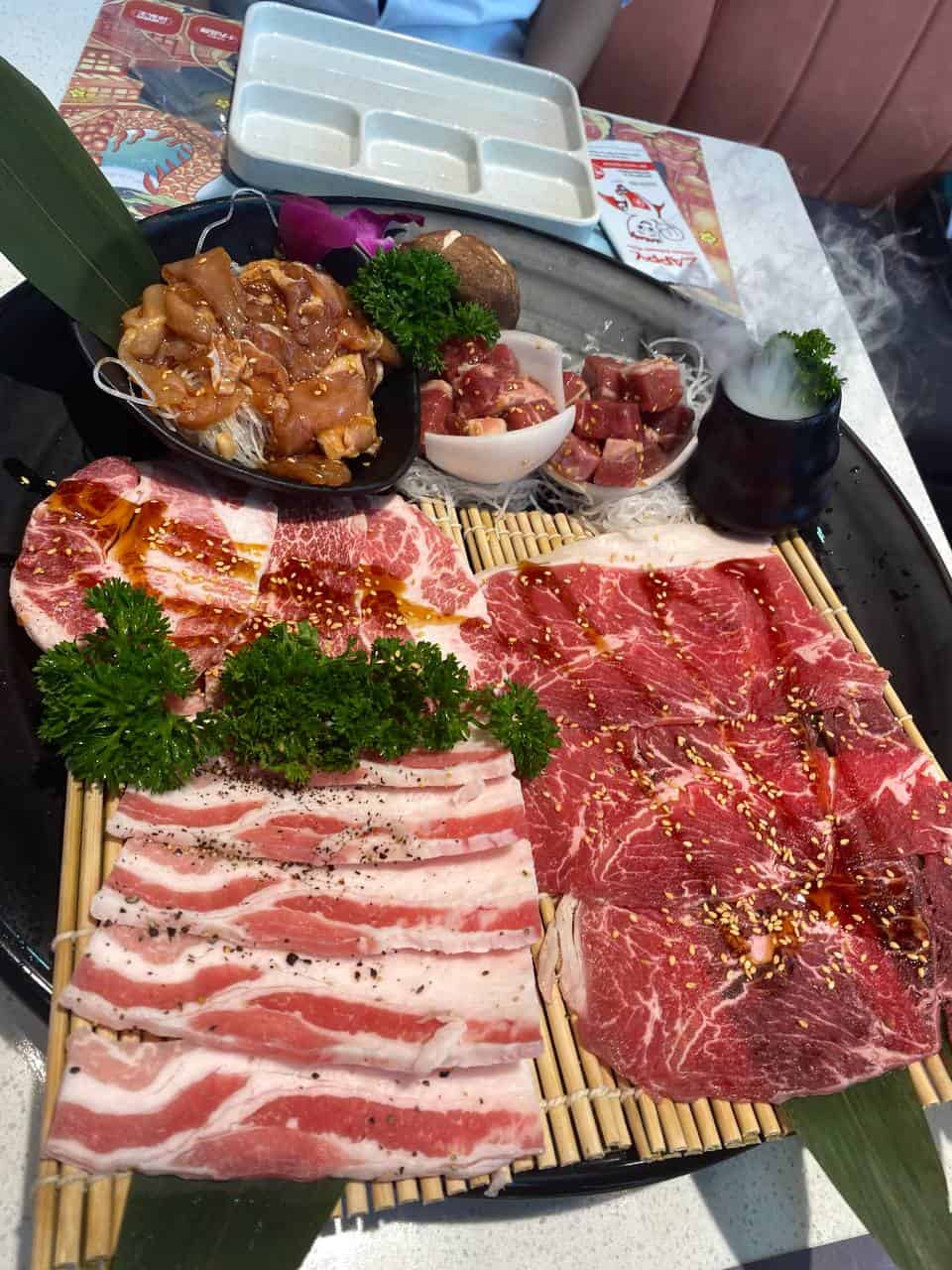 If you can't think of which meat to get since they all look so appetising, consider getting the Meow Signature Mixed Meat Platter ($66.80), which is suitable for two people.
This way, you can savour a bit of everything and order more servings if you enjoy a particular dish more.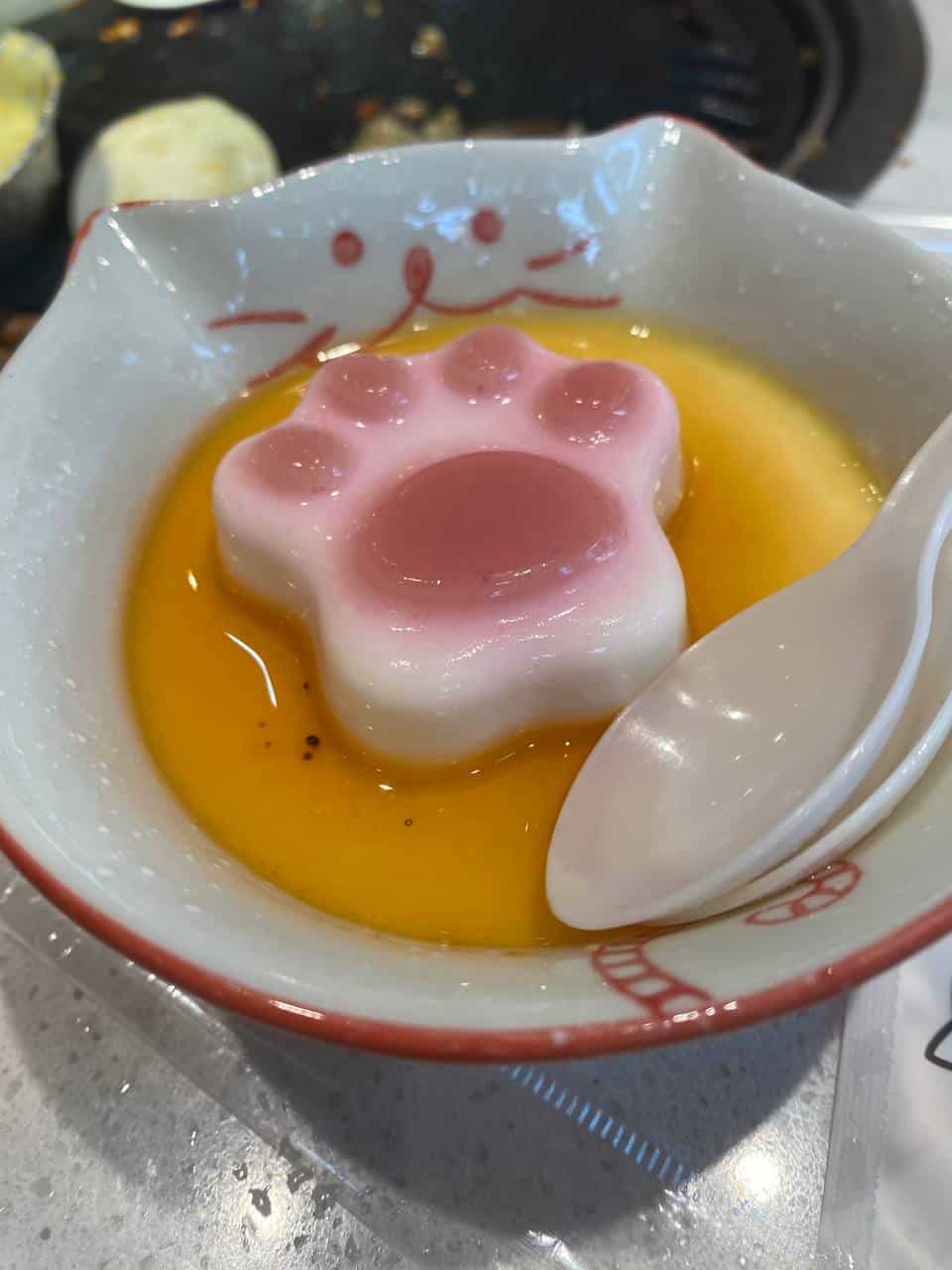 Save some room for the delectable desserts as there is the Meow Signature Caramel Pudding ($6.80), which is creme brulee with custard pudding and topped with the iconic white cat paw pudding.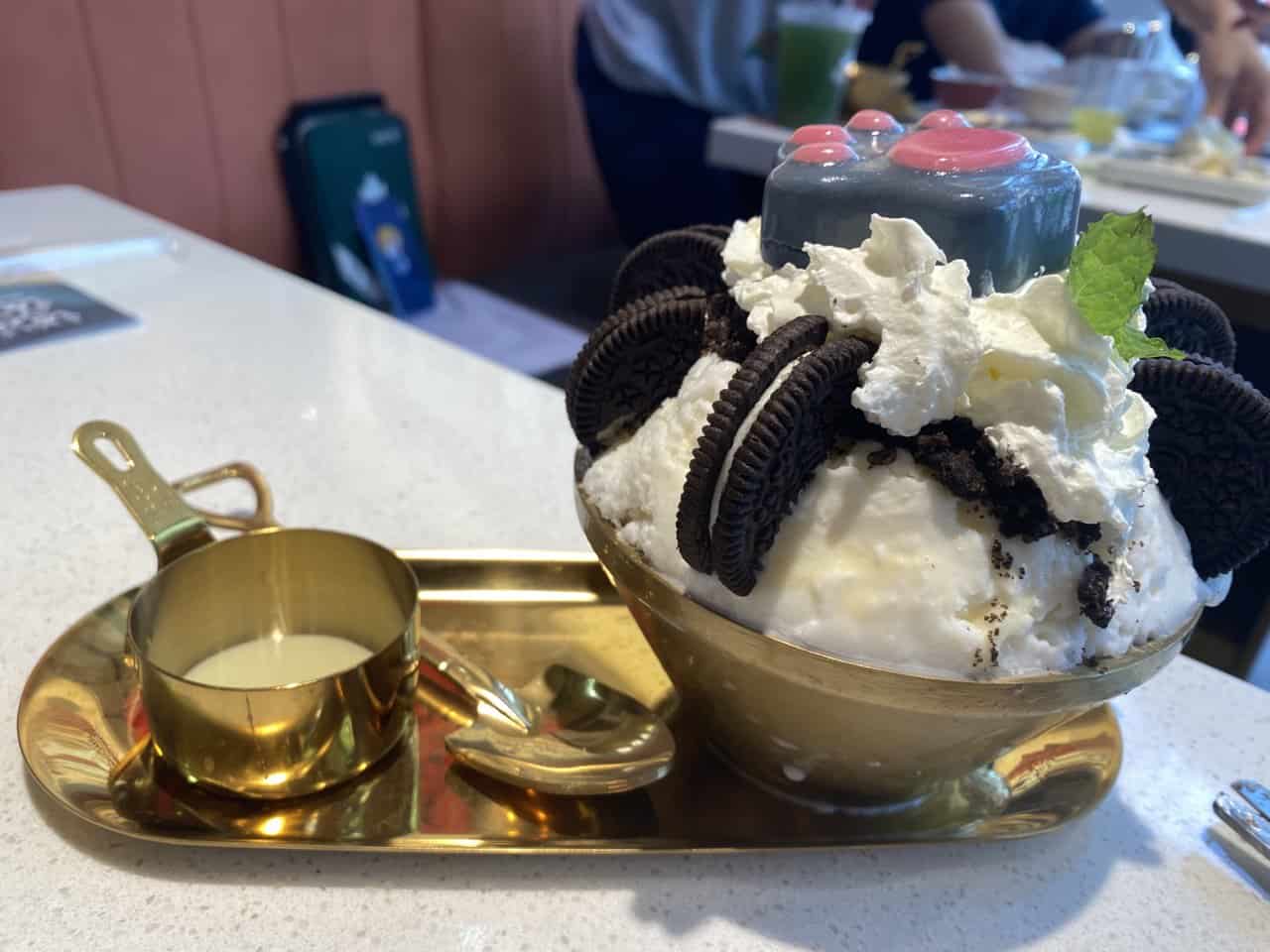 ---
Advertisements

---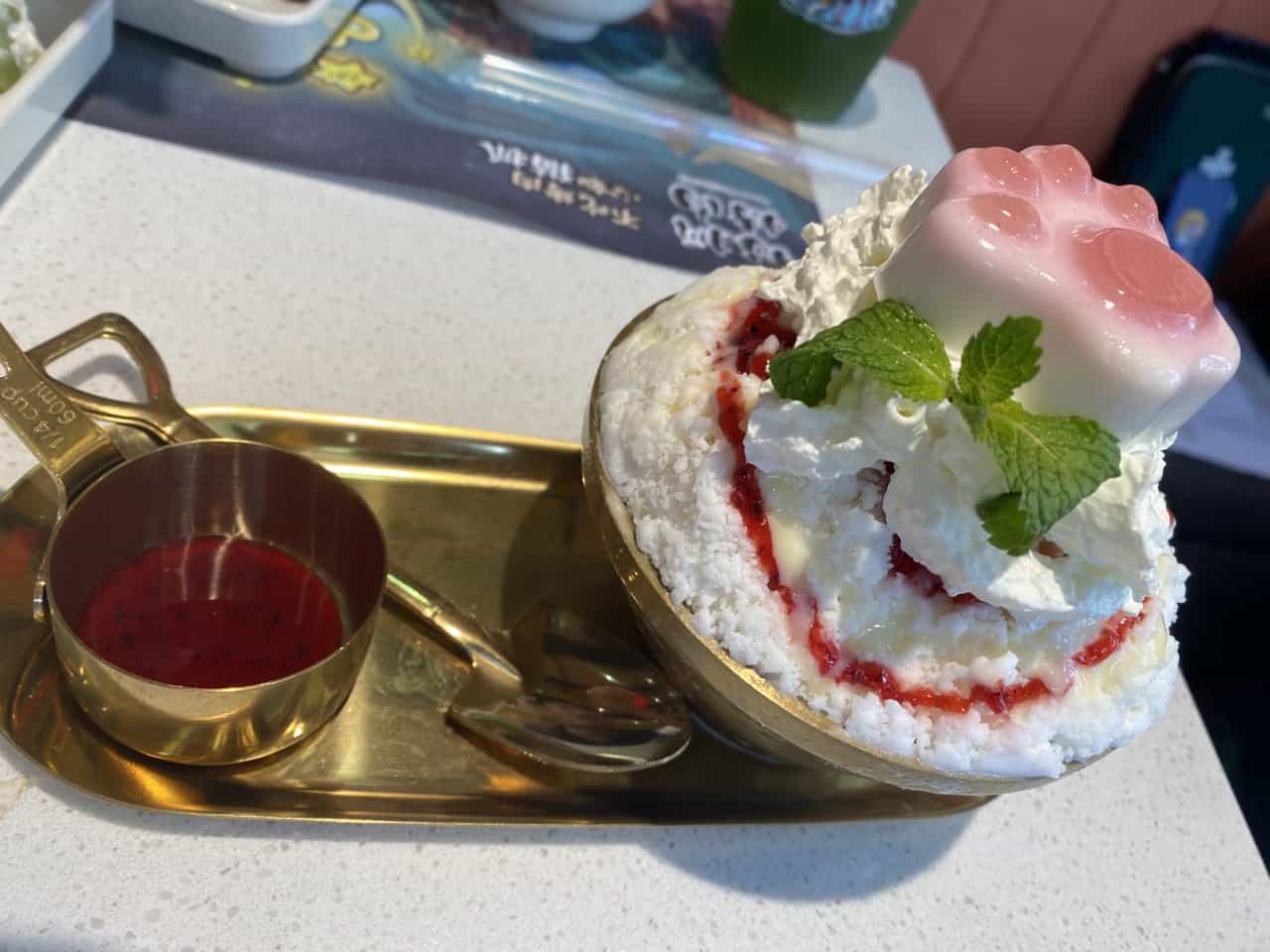 There is also two snow ice to choose from— the oreo-flavoured Black Cat Snow Ice and the soy-flavoured White Cat Snow Ice. They are priced at $10.80 each and are good for sharing!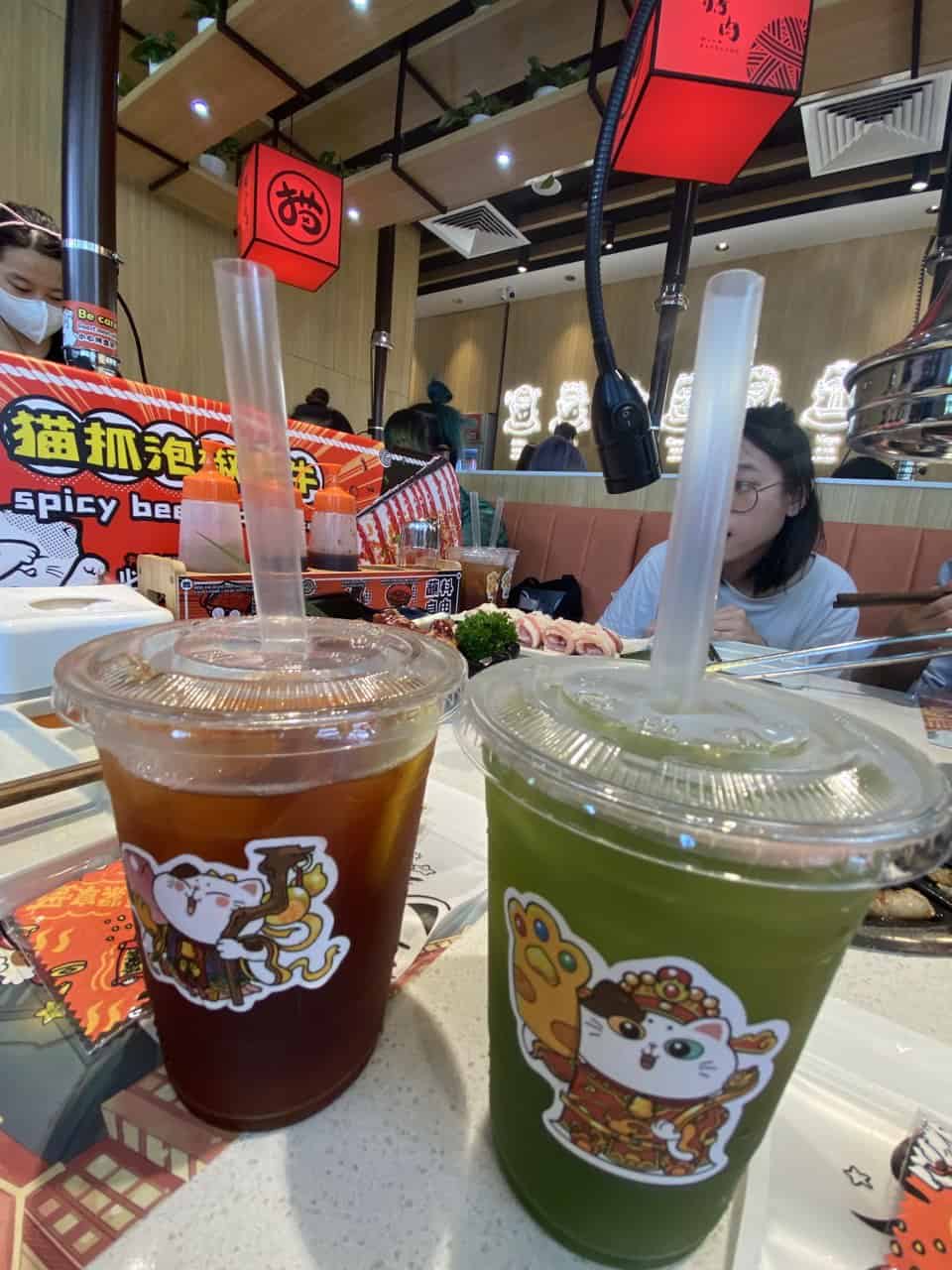 For thirst quenchers, try out their refreshing Meow Lemon Teas ($3.80). The green-coloured one definitely stood out to us because it comes with chewy Nata de Coco.
The flavours remind me of our childhood favourite candy, Nerds.
So, is it worth a visit (or a 3-hour queue)?
Yes…if you've the moolah lah.
Opening Promotions 
You can enjoy 50% off Meow Barbecue's top two best-selling signature dishes from 24 to 30 sept 2022.
Try out the Meow Signature Spicy Beef at $11.90 and the Meow Signature Chicken with Cheese Dip at $7.90.
Address: Bugis+, #01-17, 201 Victoria Street, Singapore 188067
Opening Hours: 11am – 9.30pm (Sun to Thu), 11am – 1am (Fri, Sat & PH)
Read Also:

Here's why a 4-day workweek might finally really be possible in Singapore soon:
Read Also: