---
Advertisements

---
Recently, a woman sat outside Apple's Orchard Road outlet to "protest" the fact she did not receive the two iPhone Pro Max that she purchased.
The photo has since gone viral online, generating heated discussions.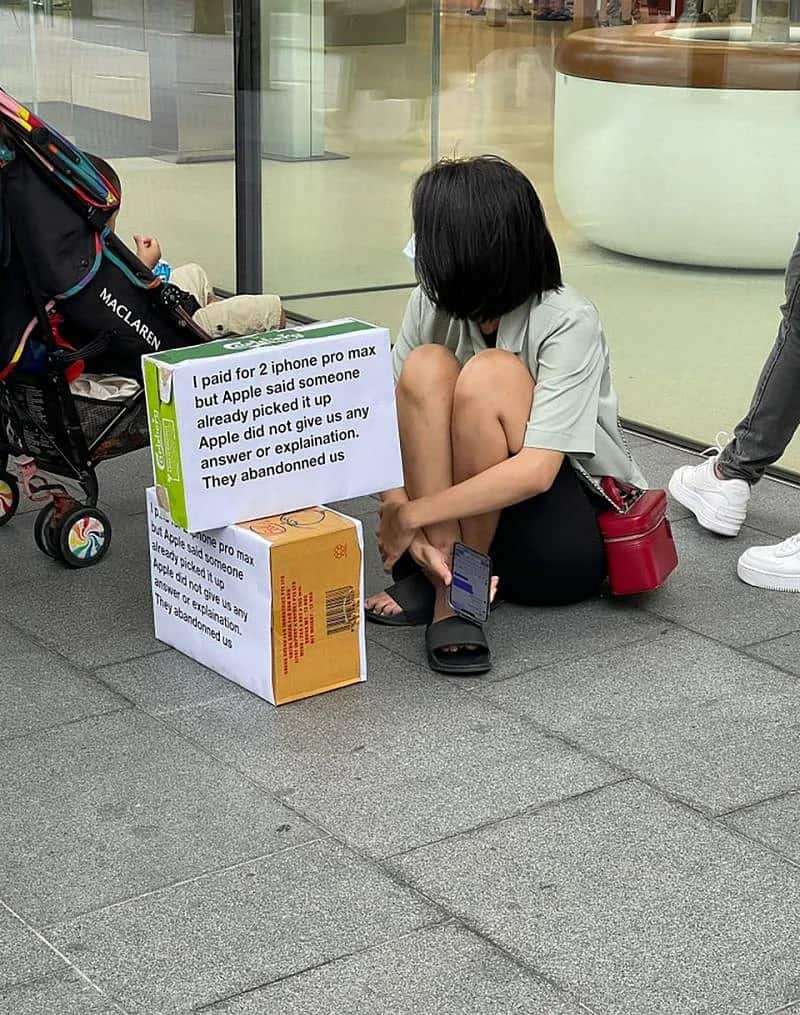 The Woman, The Pram, The Message
In the photo above, a short-haired woman in a teal collared shirt and black shorts is seen sitting in front of Apple store.
Although the background is vague, the tiling of the floor, as well as the characteristic white interiors are unmistakable; it is more than likely that the photo was taken at Orchard Road.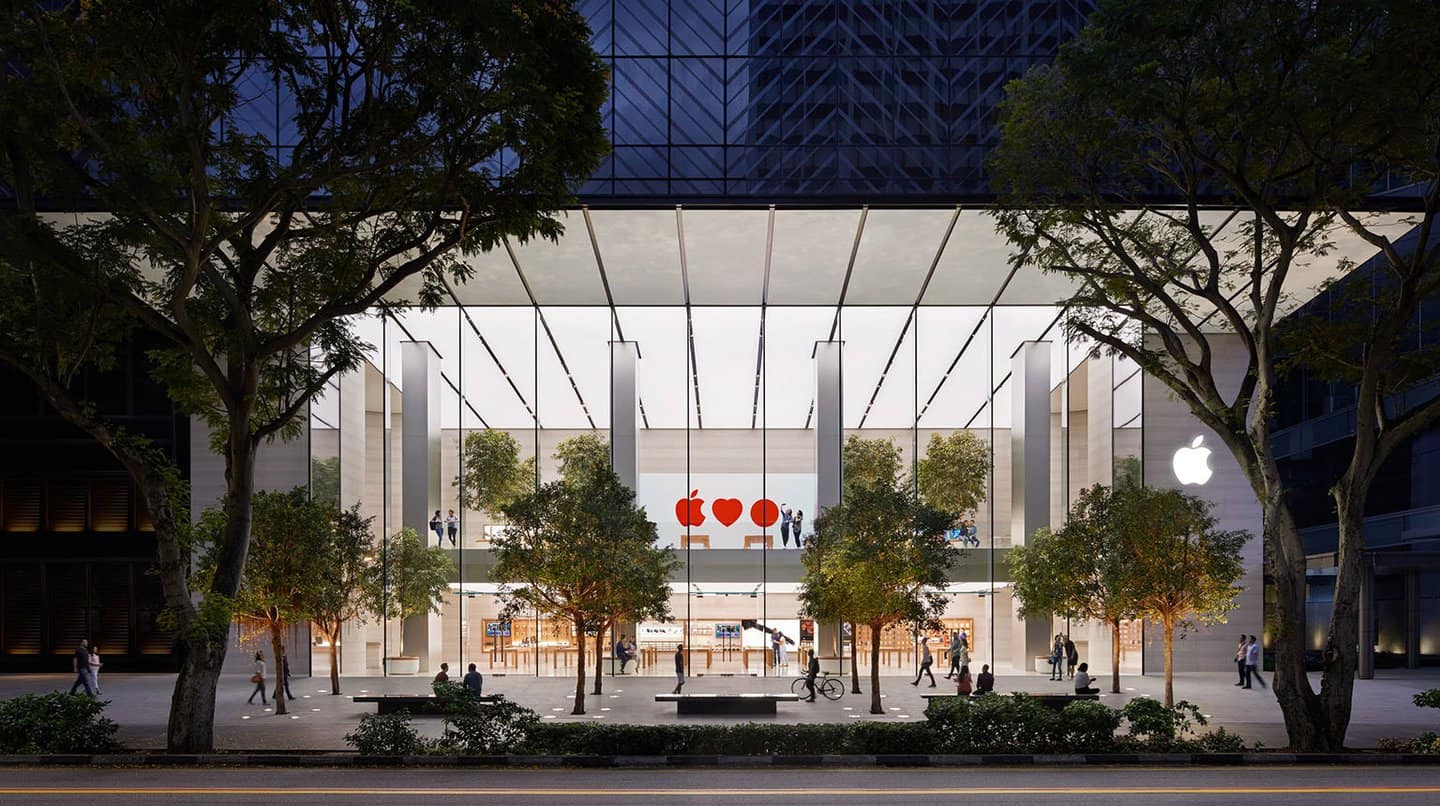 There are two cardboard boxes in front of her, with the following message taped on it, "I paid for 2 iphone pro max but Apple said someone already picked it up [sic] Apple did not give us any answer or explanation. They abandonned us [sic]"
There was a baby stroller next her as well.
It is unclear how long she sat there for. 
Moreover, did the staff just let her sit there for however long she wished…?
It seems disruptive for their business.
Netizens' Response
After the photo was exposed, it garnered a great deal of attention.
However, there were some people who left comments, wondering if sitting in front of the Apple store would actually solve the problem.
---
Advertisements

---
One commenter pointed out, "There's no meaning in doing this. [She] should contact the customer service instead. I don't believe Apple would arbitrarily hand over the phones to another person."
There are others who suspect that after the woman placed an order for her iPhones, someone stole her receipt and collected the phones in her stead.
They also suggested that she used the proper channels to stop the fraud instead.
If anything, she should not be dragging her child into this silent protest of hers. 
Notably, this incident occurred around the time where iPhone 14 was just released, and there was a long, snaking queue outside the Orchard Road branch.
Goody Feed has reached out to Apple for comments.
You can watch this video to know more about iPhone 14:
Read Also:
Featured Image: Shin Min Daily News 新明日报

Your parents are wrong: MSG (Monosodium Glutamate) is good for you (sort of). Here's the truth:
Read Also: