---
Advertisements

---
If you have ever worked at a hotel or helped out at a hotel function, you will probably know that one of the biggest problems there is food wastage.
For any food lover, there is no sight that is more horrifying than watching the dishwater pour and fill up the green bin with uneaten food.
Takeaway Boxes for $7.50++
Preston Wong, co-founder of the app Treatsure, noticed the widespread food wastage in the food industry as well.
Hence in 2017, Wong and his team launched an operation that targeted food wastage like how thrift shops gathered and sold second-hand goods:
They started a "buffet-in-box" programme where people could head down to any of their partner hotels and take out buffet leftovers.
The takeout can range from $7.50 to $10.50, depending on the location.
The application currently boasts 40,000 users.
Besides eateries, Treatsure also has a service that sells leftover groceries, which was a service option that helped them tide over the COVID-19 pandemic when restaurants and hotels were closed.
How Does It Work?
Choose the hotel/restaurant you would like to visit

Make sure you are at the location during the stipulated time frame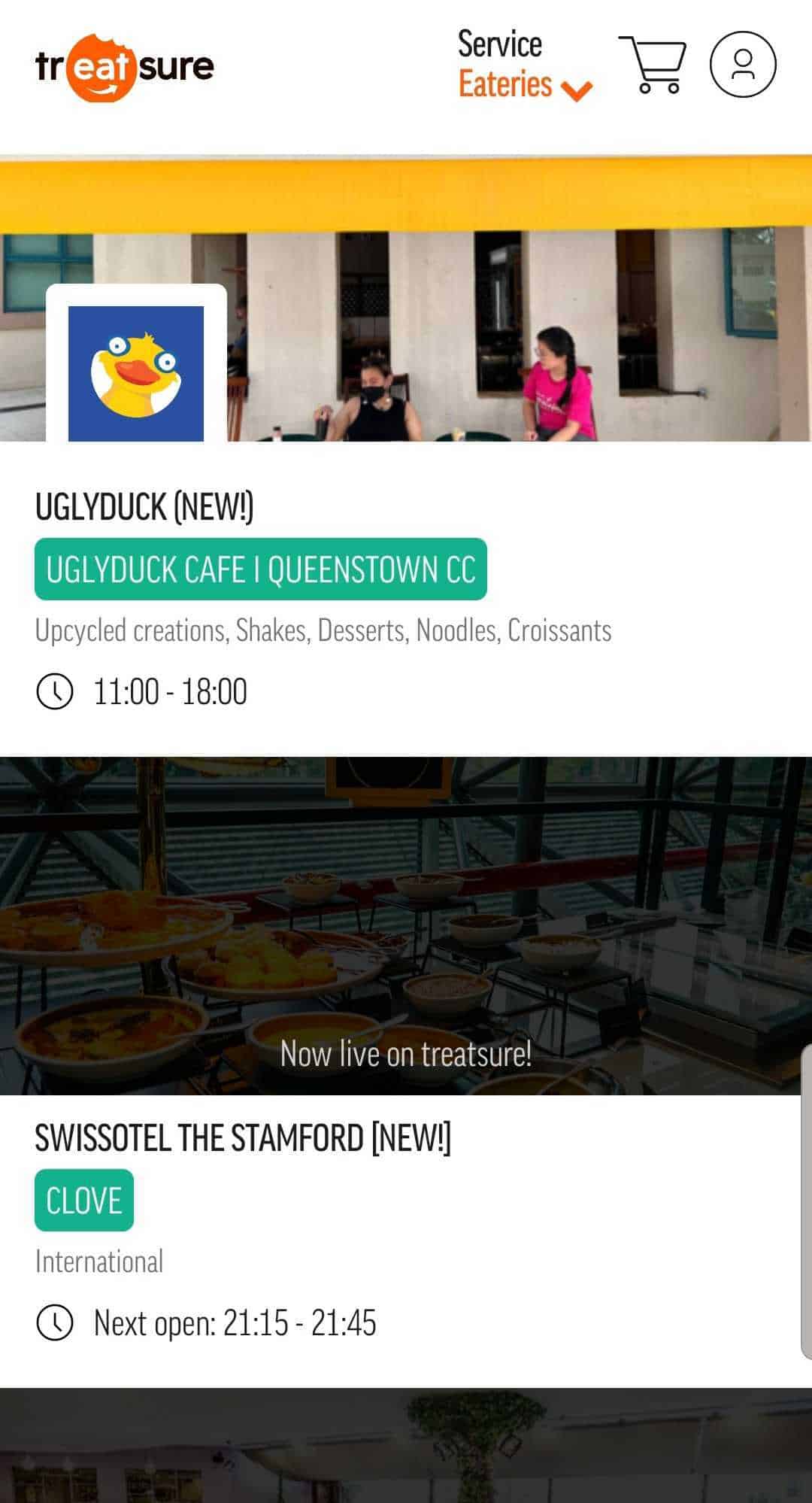 For example, if you want to drop by the Swissotel The Stamford, which is located near City Hall MRT Station, you have to be there between 9:15pm to 9:45pm.
3. Flash your Treatsure QR code at the counter and make your payment
---
Advertisements

---
The staff will give you a takeout box that you can use. If you're feeling more eco-conscious, Treatsure sells reusable boxes on their estore page.
Fill up your takeout box with the yummy food
The only real downside to this deal is that all the best food is probably gone, since buffets do follow a "first come first serve" rule.
But it is still a steal— the Swissotel restaurant, Clove, which serves a mix of international and western cuisines charges S$68 for a weekday lunch.
It's gourmet, five-star food for cheap, at one-sixth of the original price. 
However, it should be noted that if you want to add food from the fresh food or carving station, you may have to pay an additional $3.50 or $5 fee.
If your food doesn't feel warm anymore, you can always bring it home and heat it up too.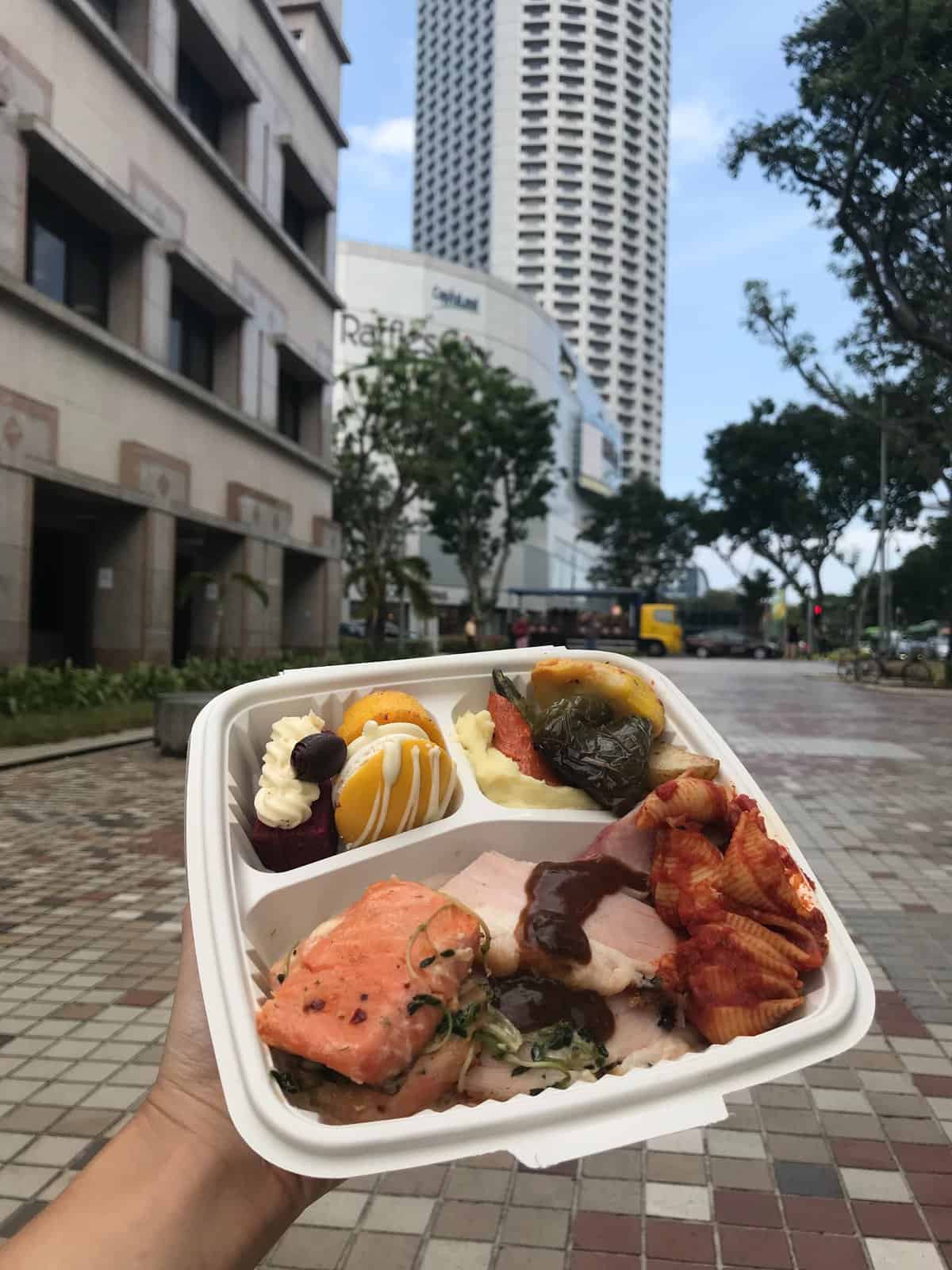 Read Also:
Featured Image: Facebook (treatsure)

Your parents are wrong: MSG (Monosodium Glutamate) is good for you (sort of). Here's the truth:
Read Also: