Motorists are often told to keep their eyes on the road.
All that's needed is a second or two of negligence and someone – another motorist or pedestrian – could end up badly injured or worse.
---
Advertisements
---
But pedestrians should follow this advice as well.
As you've deduced from the myriad videos of traffic accidents in Singapore, not every driver here is careful and law-abiding.
So, whether you're on your feet or a bicycle, it's important to keep a lookout for oncoming vehicles, as demonstrated in this accident.
Mother Fetching Daughter on Bicycle was Knocked Down by an Oncoming Vehicle at Punggol Crossing
A video of a car knocking down a mother and daughter on a bicycle is making the rounds on social media.
Footage of the accident was uploaded on the Facebook group ROADS.sg on Friday (2 Apr).
According to the post, the accident took place in Punggol at a zebra crossing just beside Waterway Point.
At the beginning of the 37-second clip, a blue car can be seen approaching a zebra crossing.
---
Advertisements
---
Unbeknownst to the driver of the car, a woman and a young girl in school uniform on a bicycle are approaching the zebra crossing as well from the driver's right.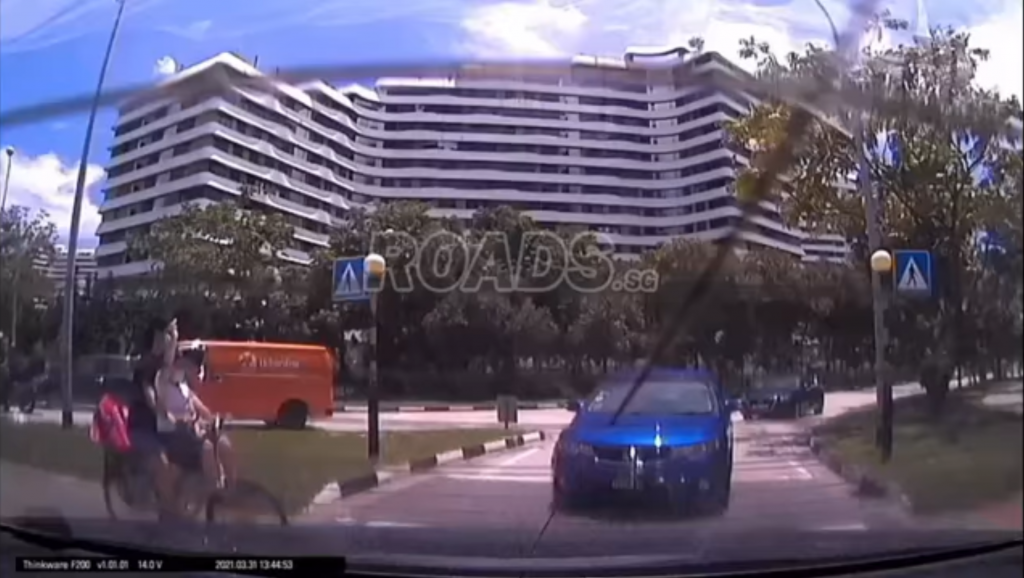 No prizes for guessing what happens next.
Since both vehicles are travelling at a decent pace, the blue car ends up knocking down the mother and the young girl.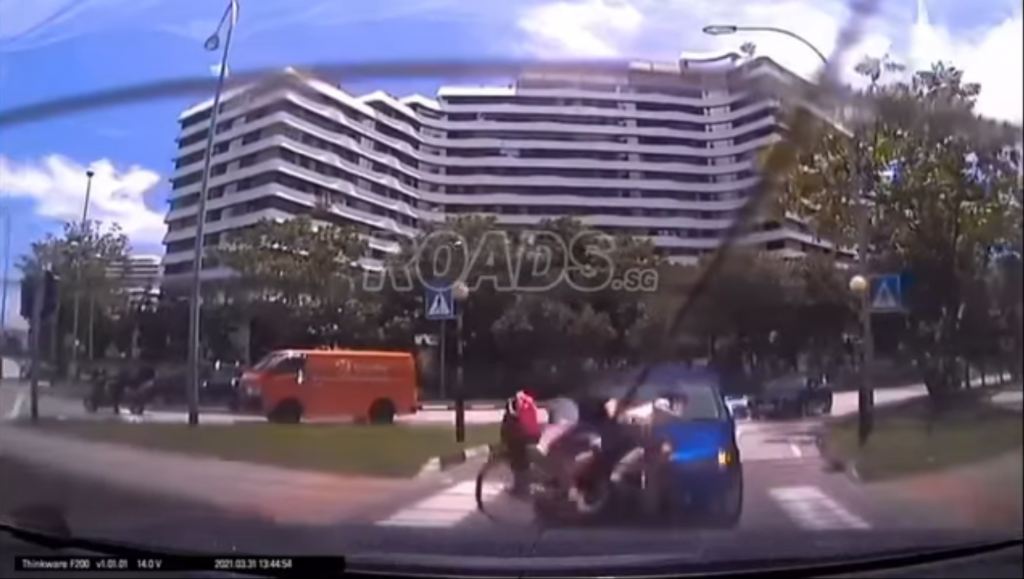 Both crash to the ground and the mother then gives a death stare to the driver of the blue car.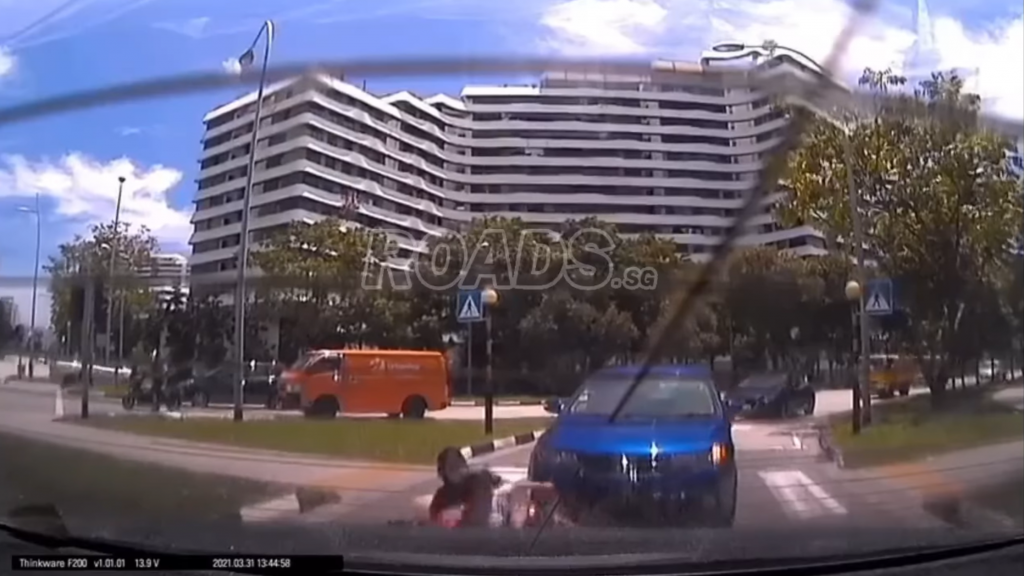 Fortunately, both the mother and daughter manage to get up almost immediately and appear to be okay. As the car which recorded the footage drives away, the driver of the blue car also gets out of his vehicle, presumably to check up on the woman and girl.
Who Was at Fault?
As for who was at fault in the accident, most would point to the driver, as it's the duty of the motorist to ensure that the roads are clear of pedestrians and cyclists before passing.
This is especially true at zebra crossings, where motorists should look both ways before passing.

However, some netizens pointed out that in contrast to a pedestrian who would be easy to spot, a cyclist travelling at a decent pace may not be as easy to notice when making such checks.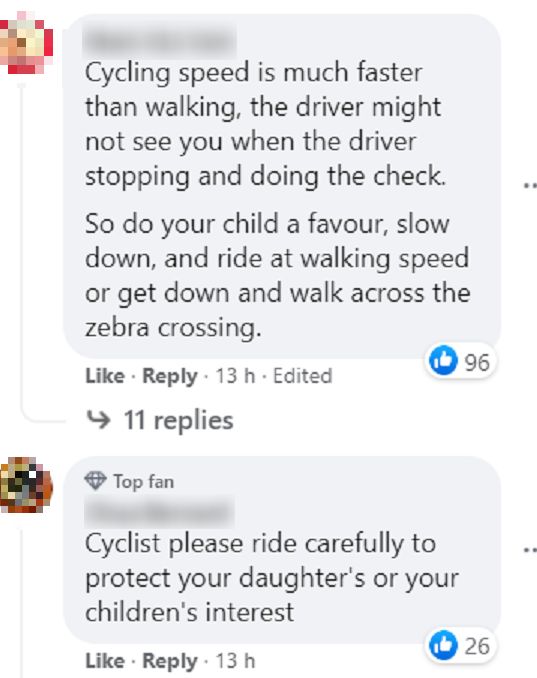 No matter what your opinion is, it's almost certainly the driver that'll get penalised for the accident.
According to Motorist.sg, offences committed by motorists at a pedestrian crossing carries a fine of $200 and 6 demerit points.
So, the next time you approach a zebra crossing, whether you're in a car, on a bicycle, or on an actual zebra, please look both ways and cross the street carefully.
Featured Image: Facebook (ROADS.sg)