---
Advertisements

---
At 6am on 27 April 2022, Nagaenthran K. Dharmalingam was executed in Changi Prison.
Nagaenthran was arrested in 2009 for trafficking 42.7 grams of heroin, which was strapped to his thigh.
In 2010, he was given the mandatory death sentence, as the amount of drugs he carried on his person exceeded 15 grams.
A Mother's Last Appeal
Although the final appeal filed by Nagaenthran's defence lawyers was dismissed last month, his mother, Panchalai Supermaniam, attempted another legal challenge in the Court of Appeal on Tuesday, as her son was due to hang the morning after.
She represented herself, using a translator to issue her desperate plea to the three-judge panel.
"I am Nagaenthran's mother," she said. "I want my son back alive, Your Honour. We are in dire straits now."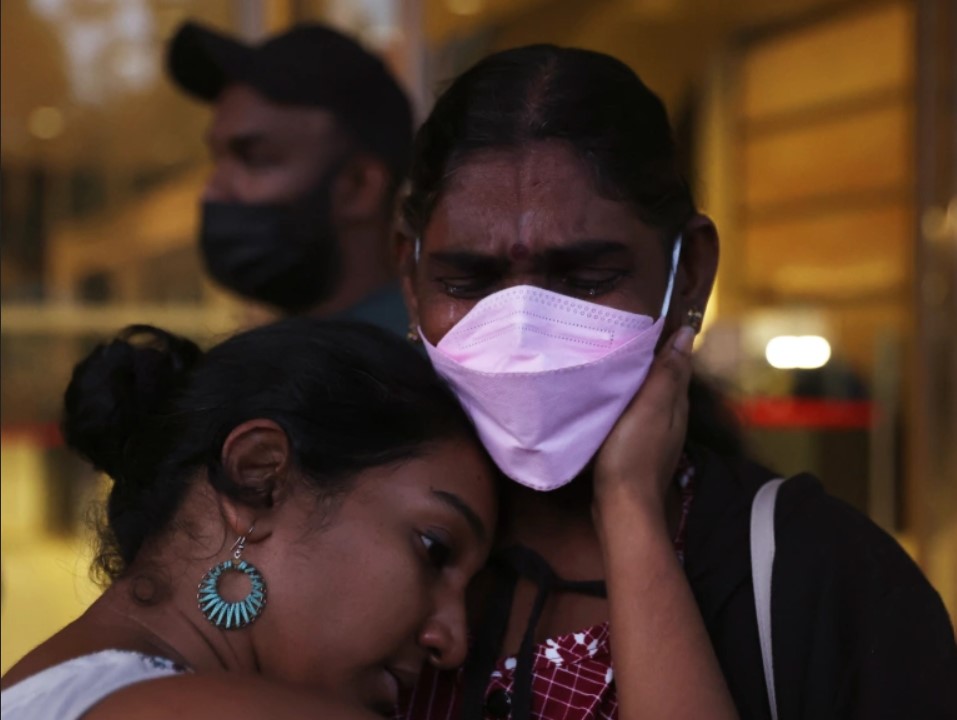 Alas, her plea went unheard.
Justices Andrew Phang, Judith Prakesh and Belinda Ang rejected the last-minute application for another stay of execution, stating: "There must come a time where the last word of court is the last word."
It probably didn't help matters that the previous appeal filed by defence lawyers Violet Netto and M Ravi were accused as an "abuse of court processes" to delay the execution as both the appeal and evidence were submitted at the eleventh hour. 
Additionally, they had issued a constitutional challenge to contend against the domestic law with the international law against the execution of intellectually disabled individuals as a basis.
Chief Justice Sundaresh Menon has been ruling over this case since 2016, and the defence's appeals were not consistent in the least; rather, most of the appeals came pouring in as the noose was close to tightening.
Worse, the case that the last-ditch appeal was built on was seen as "baseless and without merit, both as a matter and fact and of law". 
Thus, Nagaenthran's fate was completely sealed. 
Thirteen Years Behind the Bars
Compared to the youthful appearance that Nagaenthran had in 2009, 13 years on death row changed a man.
At 34 years old, Nagaenthran has a receding hairline, and his physique looks more solid.
Although Singapore and other countries have had many drug traffickers that were mete with capital punishment, Nagaenthran's case happened to gather international attention for a number of reasons.
Firstly, there are organisations like the United Nations, Amnesty National, and Transformative Justice Collective who are against who are against the concept of capital punishment as a whole, believing that retributive justice doesn't serve as a good deterrence, and that the state has no right to take the life of a human being, criminal or otherwise.
Secondly, which is also the biggest point of contention, is that numerous psychologists and psychiatrists have concluded that Nagaenthran has intellectual disabilities, with a lower-than-average IQ of 69.
Given that reasoning, it is believed that Nagaenthran didn't understand the nature of his actions, or was not of the mind to understand if his actions were morally right or wrong, especially since he was allegedly coerced to carry the drug across the borders.
Many influential figures like Richard Branson and Stephen Fry have spoken up for the death row inmate too, finding that his execution is unjust and cruel.
Despite the revelation of his learning disabilities, Singapore's court has always upheld the notion that Nagaenthran "knew what he was doing" at the time of the offence, and repeatedly dismissed the appeals that were filed over the years.
---
Advertisements

---
Join our Telegram channel for more entertaining and informative articles at https://t.me/goodyfeedsg or download the Goody Feed app here: https://goodyfeed.com/app/
Last Moments
And thus, on the dawn of 27 April 2022, Nagaenthran Dharmalingam stood in the dock behind a glass screen, garbed in a purple uniform.
He accepted his fate, but asked for one last request.
"I'd like to make a last-minute request to spend some time with my family members," he said through a translator. "I'm placing this request so I can hold my family members' hands. Here in court, Your Honour, I would like to hold my family members' hands, not in prison. May I please have permission to hold their hands here?"
The request was granted. Nagaenthran placed his hands through a small gap in the screen to touch his mother and relatives.
Although the family paid him a final visit in prison on Tuesday, physical contact had been impossible as the two hours together were spent in the basement of the court complex.
Before a deathrow inmate is hung, family members are allowed buy or bring clothes to wear at a photoshoot. This photo was given to the family shortly after his execution.
---
Advertisements

---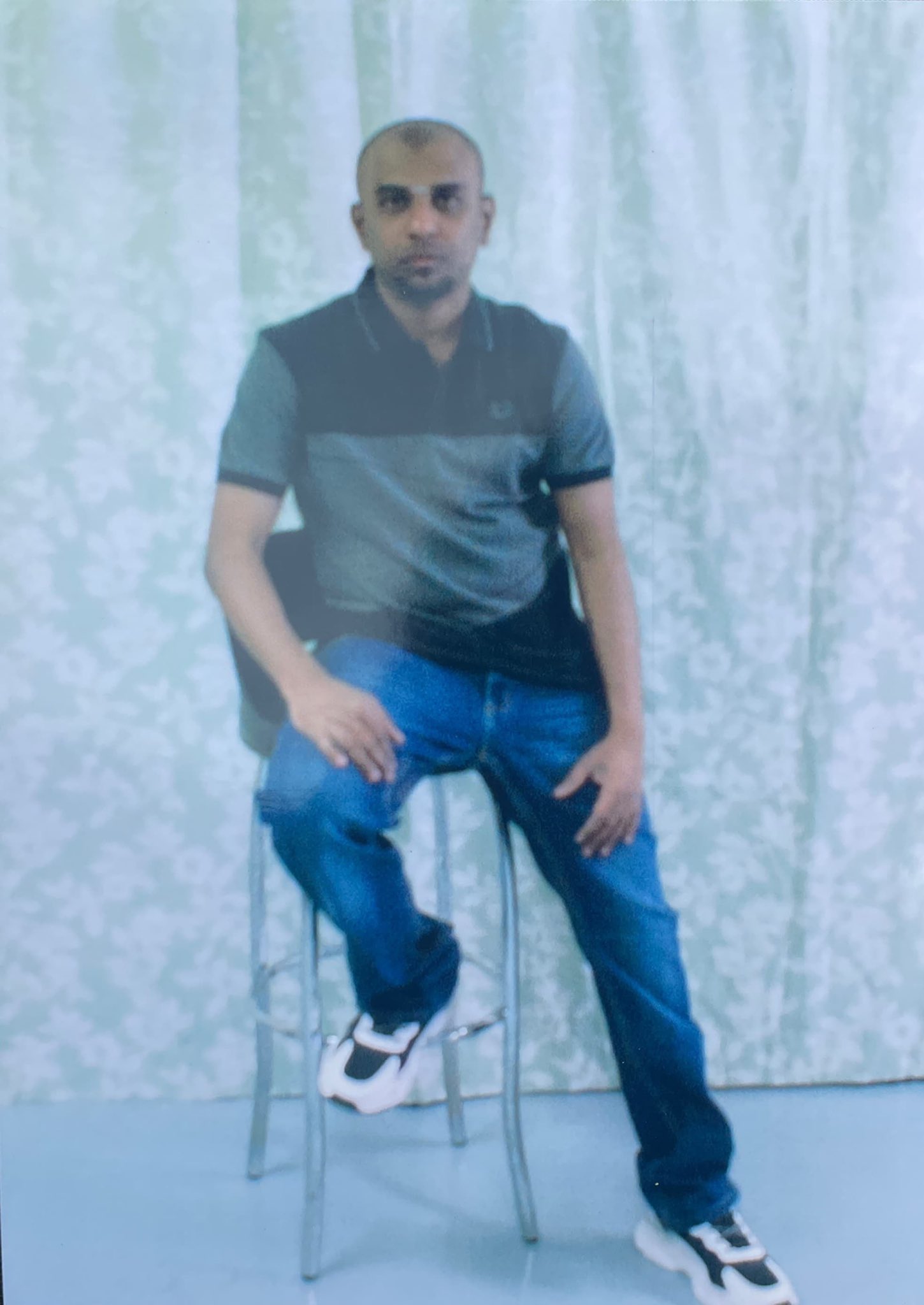 According to his family members, this was Nagaenthran's favourite outfit and photo.
A short wake was held in Singapore, at Block 514, Sin Ming Drive, #01-545, from 1pm to 4pm on the same day.
There is a short wake in Singapore today, before Nagen goes home. pic.twitter.com/ZF6cq69c20

— Kirsten Han 韩俐颖 (@kixes) April 27, 2022
Navin Kumar, Nagaenthran's brother, told Reuters that his body will be sent back to Malaysia afterwards, where a formal funeral will be held in their northern hometown in Ipoh.
In the words of Lawyer M Ravi, who fought hard for Nagaenthran's case:
---
Advertisements

---
"Om shanti, may your soul rest in peace."
Read Also:
Featured Image: Twitter (@kixies)

Fresh grads, you don't need any experience to earn up to $4,200 with this "secret":
Read Also: