---
Advertisements

---
Two years ago I said it, and I'll gladly say it again: "Nutella is better than your girlfriend."
It just makes so much sense: Nutella is nice to smell and look at; it satisfies all your cravings without making a single sound; it comes relatively cheap.
Compare it to your girlfriend and you got a clear winner there. In fact, the only drawback I can think of is that you'll get morbidly obese and probably die of diabetes by the time you're 35, but that's so insignificant it's effectively negligible.
So imagine my shock, horror, disgust, tears and shock when I saw the news: Nutella is changing its recipe.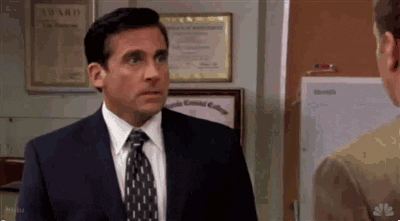 I wasn't the only one either. Around the world, people were flipping tables.
Literally.
"Real cool," a comment went. "Why not draw a moustache on the Mona Lisa too?"
"They are changing the recipe of #Nutella! How dare they! Leave the sugar & cocoa alone!" wrote a disillusioned fan. It was followed by five angry-face emojis, two screaming emojis, two disappointed-face emojis and three crying emojis.
The change has even opened the Nutella floodgates and churned out the hashtag #NutellaGate.
---
Advertisements

---
Changes
The new recipe'll have 8.7 per cent powdered skim milk, instead of 7.5 per cent.
It also contains 56.3 per cent sugar, instead of the old 55.9 per cent, the Hamburg Consumer Protection Centre said.
Despite the changes, Ferrero, the Italian company that makes Nutella, Tic Tac and Ferrero Rocher chocolates, were insistent that it'll still be the same old Nutella we love and adore.
"The quality… and all other aspects of Nutella remain the same," it said in a statement obtained by the BBC.
But Netizens begged to differ.
Some called Nutella out on being a money-greedy hoe.
And some vowed to do the previously unspeakable: boycott it altogether.
---
Advertisements

---
To Nutella
Please, for the love of fat baby, change it back. And I'm not just asking that for myself; I'm asking that for every single Nutella lover in history.
Warning: don't make me swap Nutella for Hershey's, just like how I swapped Diana for Joanne.
You've been warned.
Since you're here, why not watch a video about an NTU student who went all out to impress his crush, only to end up in…tragedy? Here, watch it and do remember to share it (and also subscribe to Goody Feed YouTube channel)!
This article was first published on goodyfeed.com
Read Also
Do you love writing? Do you want a platform to showcase your works? Goody Feed is looking for part-time writers to join the team! Click here to find out more!
---
Advertisements

---
Featured image: The Stanford Flipside

Worker's Party just agree with PAP on something, but there's another reason why they did that. Watch this to the end and you'll understand:
Read Also: