---
Advertisements

---
One of the best things about being a Singaporean is the hawker centres where you can find a plethora of cuisines at pocket-friendly prices.
While there are famous hawker centres like Newton Food Centre, Maxwell Food Centre, and Amoy Street Food Centre, people residing in ulu parts of Singapore now have another option.
Yes, I am talking about Punggol, the most ulu part of the Northeast Region of Singapore. 
One Punggol Hawker Centre Opened With Popular Stalls Like Whampoa Nasi Lemak & Eng Kee Chicken Wing
The good news is that you do not have to travel a distance just to have a good lunch because delicious options have arrived at One Punggol Hawker Centre.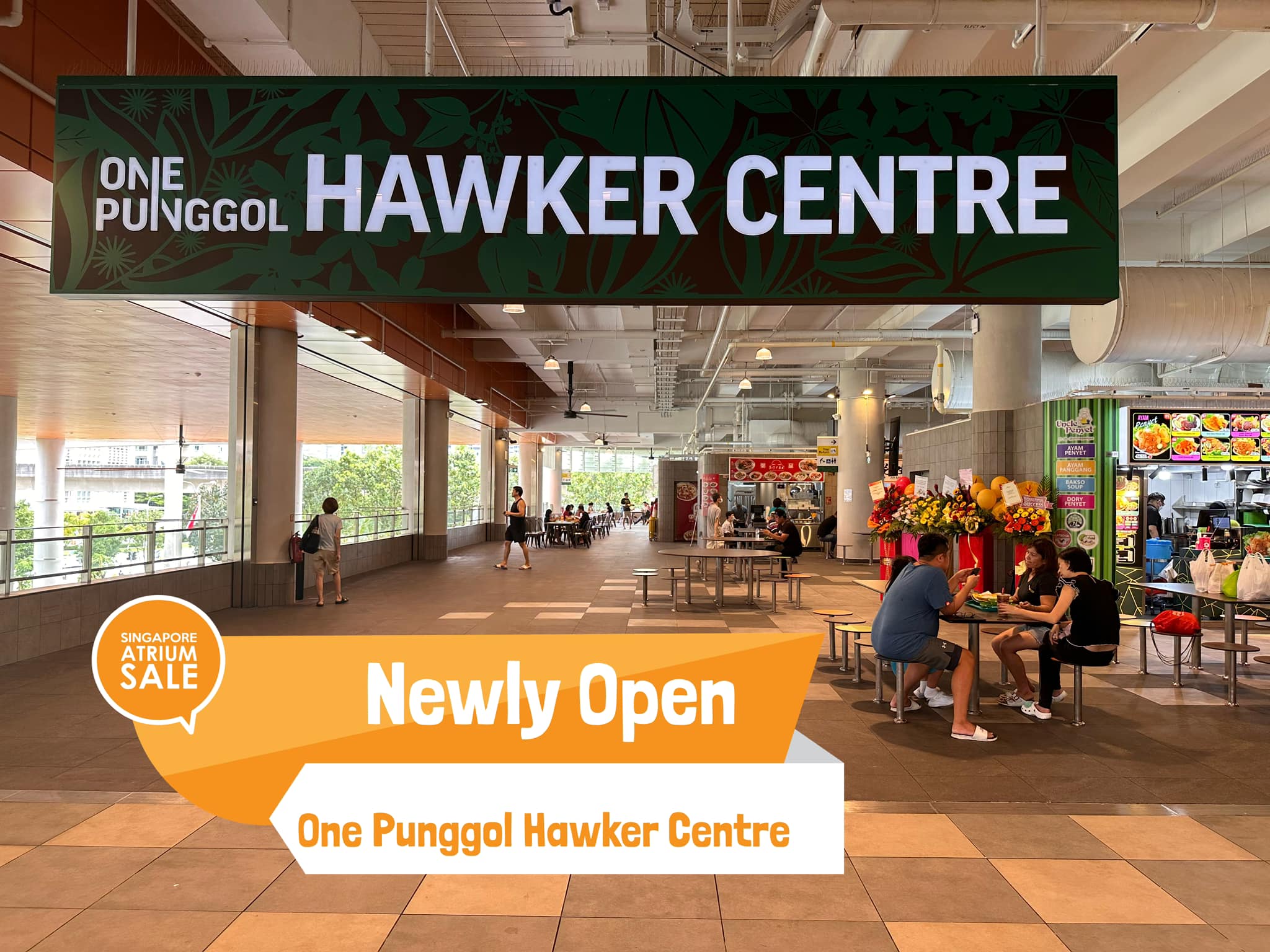 It is a spacious hawker centre with more than 700 seats and 34 stalls. It is open between 7 am to 10 pm— perfect for an early kopi session with your neighbours or supper with your bae. 
Even if you do not reside in Punggol but would like to find out if this hawker centre is worth your trip, here are some stalls not to be missed out there.
Highlights of the food at One Punggol Hawker Centre 
Here are some of the mouth-drooling food at the hawker centre that you can expect.
Hi Leskmi Nasi Lemak— Whampoa Famous Nasi Lemak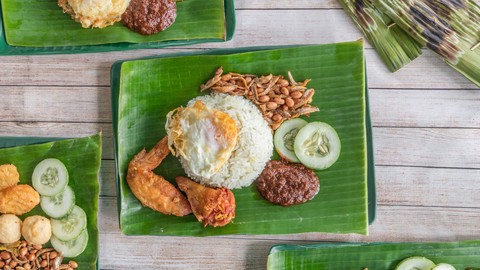 If you live in Punggol, the good news is that you do not have to travel so far away just to enjoy this famous Nasi Lemak at Whampoa.
The Nasi Lemak is a family-run business that is famous for its sambal chilli. The family adds tamarind paste to the chilli, which adds sweetness on top of the spicy note.
Each plate of Nasi Lemak starts from S$4.
Ci En— Plant Based Vegetarian Stall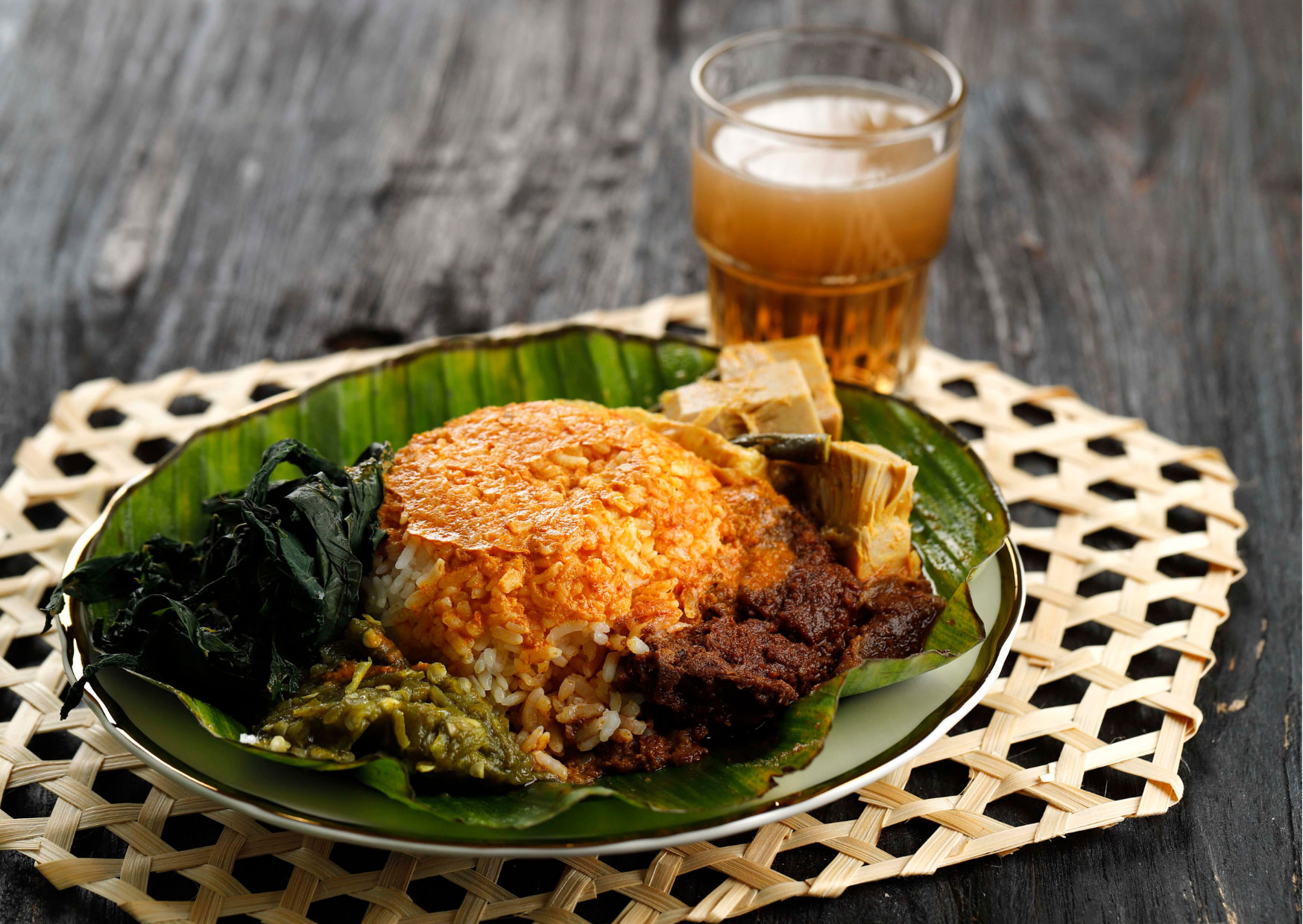 Sometimes it can be hard to find vegan or vegetarian options around. Thankfully, this hawker centre has Ci En, a vegetarian stall with options including mixed rice, economic noodles, lor mee, and more.
---
Advertisements

---
Zi Jia Yong Tau Foo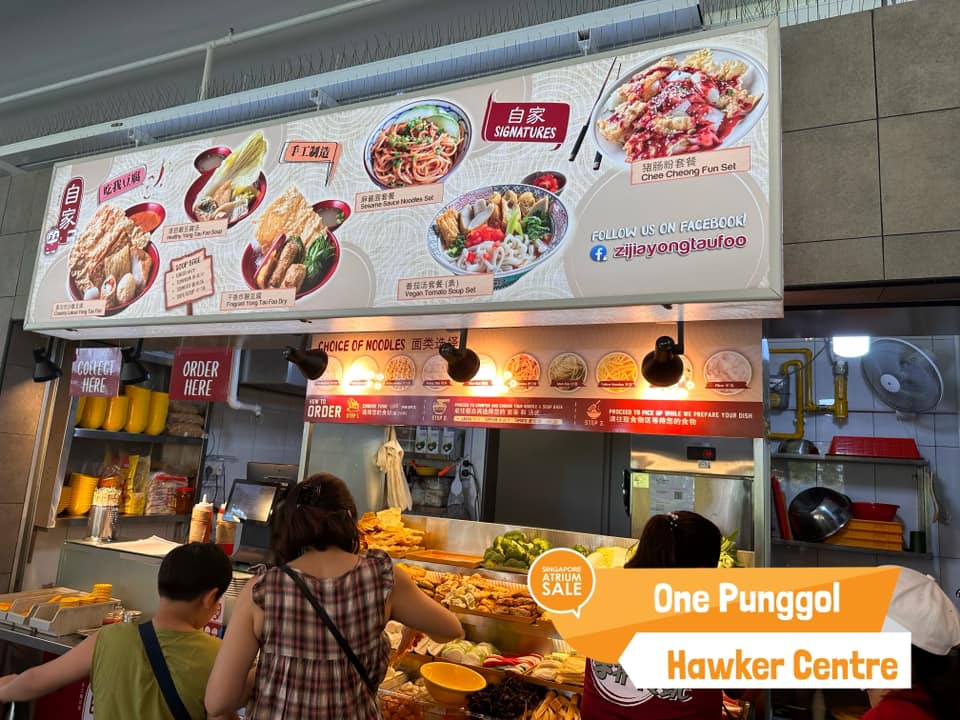 If you are someone who enjoys "customising" your own food with the ingredients you like, the Yong Tau Foo stall is perfect for you.
Try out their signature sesame sauce noodles set and top it off with some delicious yong tau foo. This stall also offers vegan tomato soup—which expands the option for all vegans and vegetarians.
No.25 Minced Meat Noodles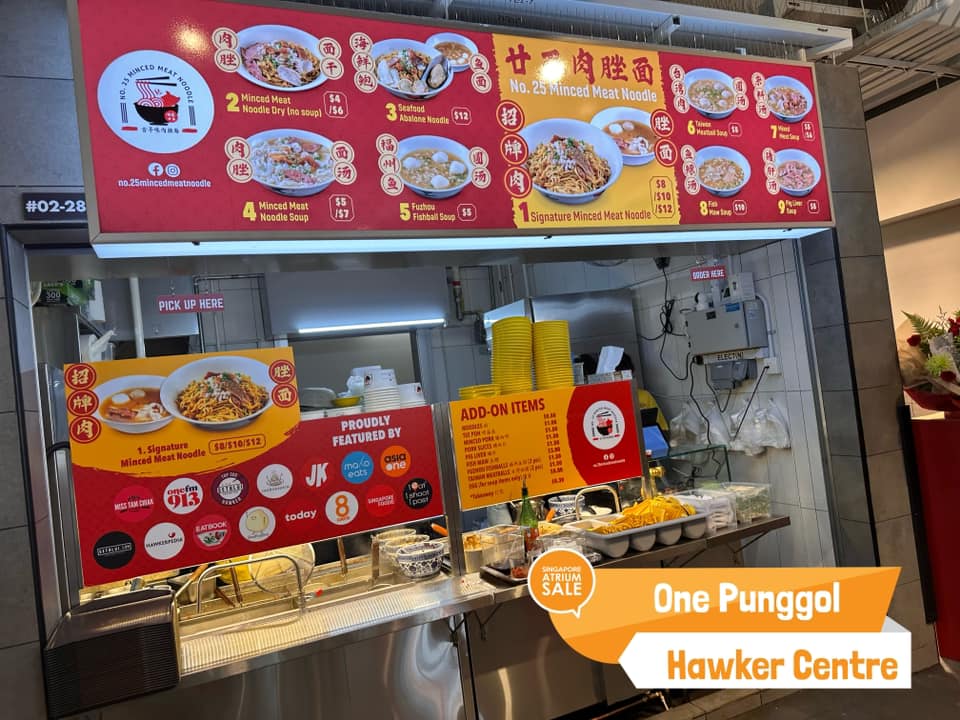 The first question you might be wondering is why the number 25? Well, this stall is started by a young couple and 25 was their anniversary date.
Be sure to try out their Signature Minced Meat Noodle (S$8) if you ever patronise. Their highlight is their bowl of soup, which is not usually emphasised at other Bak Chor Mee stalls.
The noodles are topped with fish maw, homemade fish dumplings and liver slices—which explains the steeper cost but is absolutely worth it.
Join our Telegram channel for more entertaining and informative articles at https://t.me/goodyfeedsg or follow us on Twitter : https://twitter.com/goodyfeed
Eng Kee Chicken Wings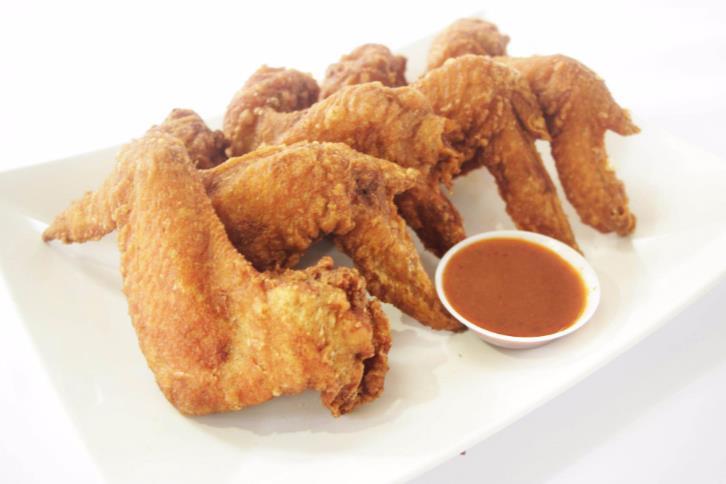 Eng Kee Chicken Wings does not only sell chicken wings. It is an economical bee hoon stall which offers items like otah, ngon hiang, fish cake, luncheon meat, and more.
The highlight, of course, is the crispy and juicy chicken wings, which some customers just order on top of their bee hoon.
Previously, it had two outlets, both in the west, so good for you if you live in the BTO-filled area Punggol.
There are many more stalls to keep a lookout for, which you will probably have to visit for yourself to find out. 
You can head here to see a list of the stalls in the hawker centre.
---
Advertisements

---
Read Also:
Featured Image: One Punggol Hawker Centre & Singapore Atrium Sale

Your parents are wrong: MSG (Monosodium Glutamate) is good for you (sort of). Here's the truth:
Read Also: