---
Advertisements

---
Famous hotpot restaurant HaiDiLao is stepping up its game and has recently opened its first smart restaurant at Northshore Plaza.
Yes.
A smart restaurant.
The outlet will come with first-ever robot arms technology in an intelligent Food Room to dish out your orders safely and efficiently, further enhancing the 'service+' experience.
You can expect a customised automatic soup machine and also food delivery roving robot waiters.
And because we are all curious kaypohs, the new outlet also has a transparent glass screen for diners to observe the robot hands at work in the Intelligent Food Room.
Fun fact: the room is constantly at a low temperature of 0-4 degrees celsius to maintain the freshness of the dishes.
Each dish served also comes with a unique RFID, which is similar to an "ID card", which allows the staff to track the dish, managing the safety of the dish in terms of both personnel and environment, while reducing food safety risks caused by human error.
But in case you don't trust robots, all dishes at the "sorting area" will be quality-checked by internal staff (humans…I think) before they are served to the tables.
Though you shouldn't worry too much as this isn't the first time HaiDiLao has dabbled in technology to create an experience.
Their Marina Square outlet, which opened in 2019, actually uses multimedia elements like sound and light to create an immersive dining experience.
The kitchen is also equipped with a customised automatic soup machine like their Northshore Outlet.
If you're confused about what that is, basically, it's a machine that customises your soup based on what you selected on their ordering IPad.
So whenever you wanna "feel healthy" at HaiDiLao, you can opt for less oil in your soup base and the machine will do so.
You can also customise preferences like the taste and flavor gauge from 0-100 per cent and even customise the salt content.
10th Anniversary Celebrations: $10/Full Portion Variating Every Week
One hack that almost every HaiDiLao diner does is order half portions of various meats because it's cheaper and more worth.
But now you can order full portions and not worry about breaking your wallet.
In celebration of HaiDiLao's 10th anniversary in Singapore, two exclusive dishes will be priced at only $10 each (worth up to $28).
Here are the dates and its special menu for the week: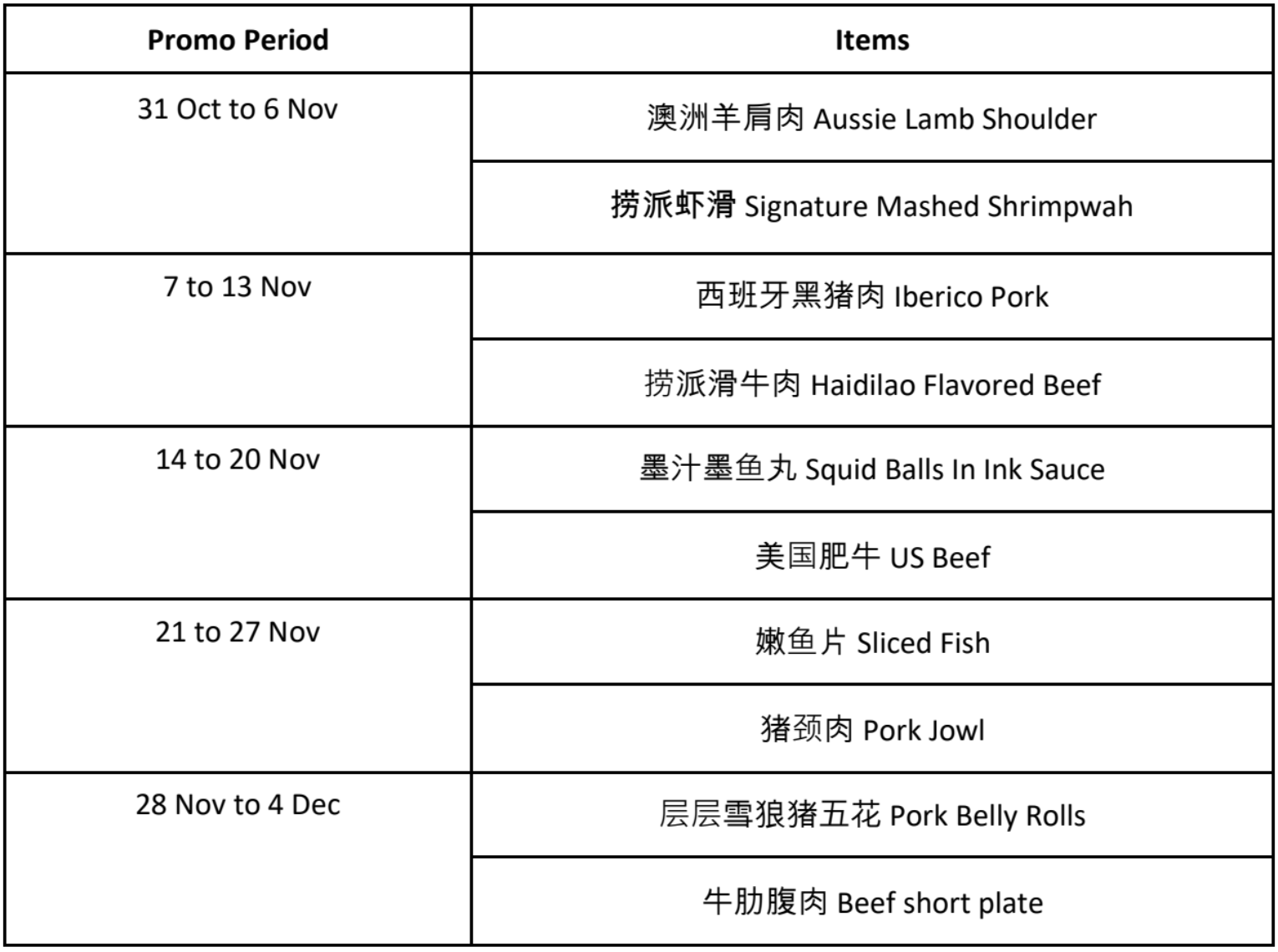 But these meats are only valid for dine-in and on a while stock lasts basis so you might want to come early to secure your dish.
---
Advertisements

---
Read Also:
Featured Image: HaiDiLao

Fresh grads, you don't need any experience to earn up to $4,200 with this "secret":
Read Also: