For the East-side dwellers or Pasir Ris frequenters, you might have stumbled onto this mystery at Pasir Ris at some point in time.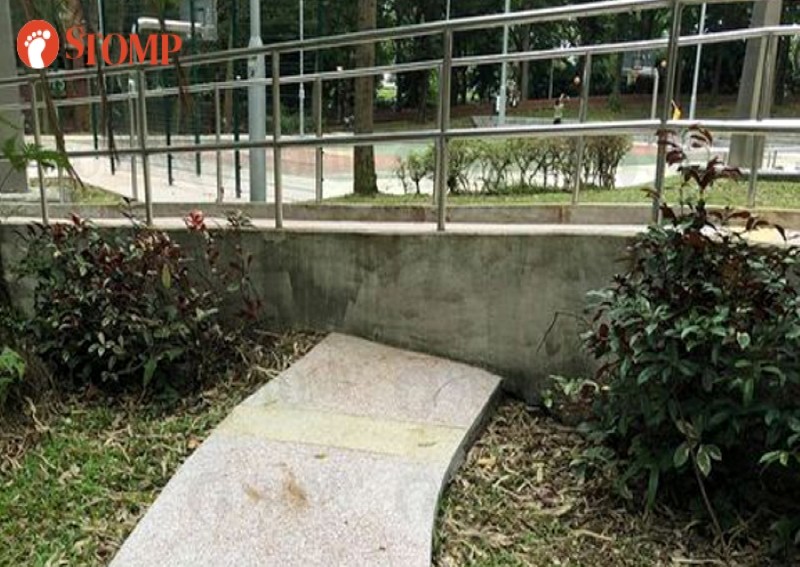 If you've been to the park at Pasir Ris for your leisurely stroll or your run (which is highly encouraged, especially since it's Chinese New Year period—you're going to have to run off the calories from those pineapple tarts you scarfed down), you might have noticed a very strange occurrence.
For those curious about the "Pavement to Nowhere" at Pasir Ris, the mystery has finally been uncovered.
"Pavement to Nowhere" to be Rectified
This strange sight was brought up by a Stomp user Tan, 71, who had noticed that there was an error in the routing of a footpath at the Brontosaurus Park, located at Pasir Ris Street 71.
Tan, upon noticing that the path led to a dead-end, shared photos of it with the citizen journalism website.
Town Council's Response
Replying to a Stomp query, a spokesman for the Pasir Ris-Punggol Town Council mentioned that they were aware of the anomaly.
Explaining how it came to be about, the Town Council said they'll rectify the error.
"The original intent was for this footpath to route towards the nearest walkway," the spokesman clarified. "To avoid further confusion, we have since cordoned off the wrongly-routed footpath."
The Town Council apologised for "any convenience caused in the process from this incident," and shared that "rerouting rectifications are expected to commence after the Lunar New Year, without additional cost to the town council."
And thus, the unexpected mystery of the "Pavement to Nowhere" has finally been unveiled, for anyone who has spent sleepless nights, tossing and turning in their beds as they ponder where exactly the path leads to, and why it is a dead end.
Rest well tonight, footpath-enthusiasts. The answer has at long last been found.
Speaking of paths, if you're a hiking enthusiast, how about checking out these 6 hiking trails that'll bring you back to your NS days?
Feature Image: STOMP
Like writing? Goody Feed is looking for writers! Click here for more info!