---
Advertisements

---
Whenever we take a bus, it would be nice that the bus stops right in front of us so we do not have to walk forward to board it.
Even if it does not, it is fine—a few steps would not hurt.
Man Called the Police When The Bus Didn't Stop But Ended Up Being Arrested Instead
This man, on the other hand, is a total legend.
A middle-aged man in Bedok called the police because the bus did not stop in front of him. There were a total of three videos being shared by one of @adminsgfollowsall's followers.
He was then approached but resisted arrest— four police officers had to arrest him. The man then shouted and fell to the floor, where he got handcuffed.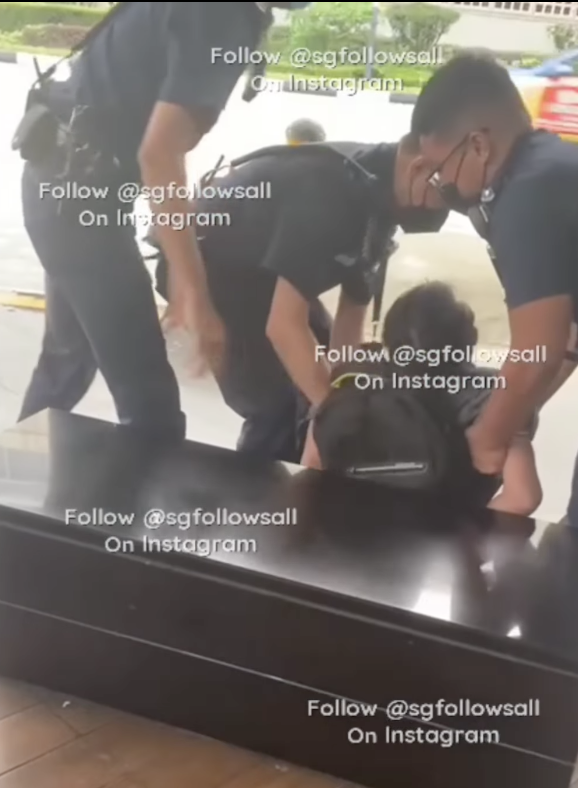 Reactions From Netizens 
Some netizens were dismayed by the situation, referring that the uncle is entitled and deserves to be arrested.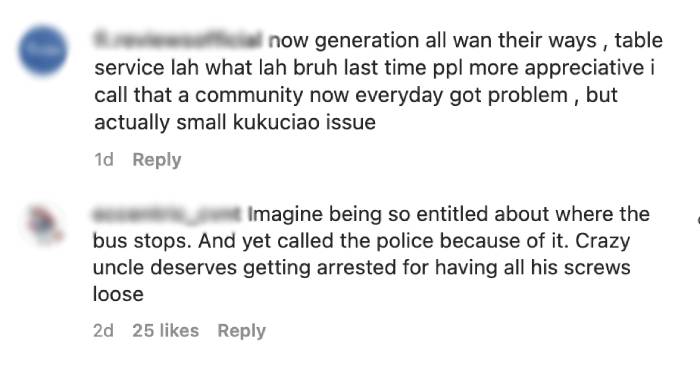 Another netizen commented that despite being arrested, at least he got a free ride. To where?
---
Why Bird Paradise Suddenly Became Singapore's Yishun:
---

Similar Incidents in the Past 
A 60-year-old man was arrested on the evening of 15 May, between Blk 201D and 201E at Tampines Street 21 for refusing to wear a mask.
More interesting was how he refused to be arrested either. He was tackled to the ground for aggression and yelled incessantly for help, claiming that he hadn't done anything, and could not be arrested without cause.
Lianhe Zaobao found out this was far from the first time the man wandered about maskless. That's the equivalent of parading naked, in the age of COVID-19.
---
Advertisements

---
The manager of Tampines Block 201E Swee Heng Bakery commented that the man entered the store often without a mask, despite being so urged by the bakery staff.
"He wouldn't put one on even when we give him masks, but he'd be unhappy if we escorted him out, even shouting vulgarities at the bakery staff."
The store eventually refused to sell him bread while he was unmasked. That, unsurprisingly, provoked the man, who screamed for the neighbourhood not to buy their bread.
Poor bakery, having to deal with this nonsense.
But at least we'd not be seeing this issue anymore.
Read Also:
Featured Image: adminsgfollowsalll / Instagram.com