---
Advertisements

---
If you didn't know, November is in for a stormy start.
In October 2022, Singapore peaked in its rainy season with a monthly total rainfall of 412.0mm—the highest they've ever had since October 2011.
And it's going to carry on for the first two weeks of November.
The rain got so bad last Monday (7 November) that it turned the BKE into a swimming pool.
I'm not kidding.
In a video uploaded on TikTok on 7 November, you can see the BKE has practically turned into a swimming pool if not a pond.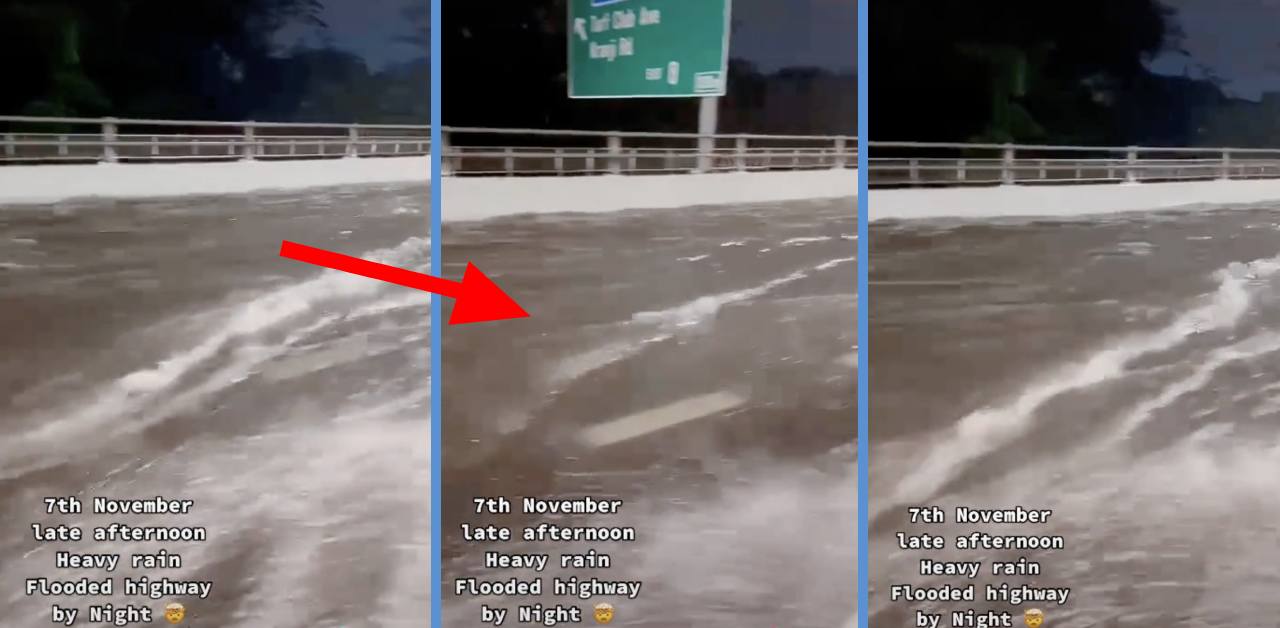 The TikTok has since garnered over 175k views and over 4,000 likes.
According to PUB, they received a notification from the Land Transport Authority at around 7.20pm on Monday that rainwater had accumulated along a 100m stretch of the BKE road shoulder near Kranji exit 8.
Turns out, it was because the drop-inlet chambers—aka those drains you see at the side of the road—were clogged due to debris like silt and dead leaves. But PUB has already cleared the blockage since.
Thankfully, the traffic remained alright despite the heavy flooding.
---
Advertisements

---
Apparently, other areas around Singapore were also experiencing heavy rainfall.
Heavy Rain During November
One week down, another week to go.
Expect temperatures as low as 23 degrees to 33 degrees, depending on how heavy the rain is on that day.
You might be wondering: why the heck is it raining so much?
For one, it is currently our inter-monsoon season where lighting activity also tends to be higher than in other seasons.
During the inter-monsoon season, the monsoon rain band lies close to the equatorial region, and more showers can be expected over Singapore and the surrounding vicinity.
But the main thing you should know is that it is expected to rain more in the afternoons and may also extend to the evenings.
So plan your days wisely—especially if you have date nights outside unless you're a sad loner then I guess you can chill at home.
Or if you want to just be safe, bring an umbrella around (duh).
Read Also:
Featured Image: TikTok (BxW_Vezel21)
---
Advertisements

---

How much cash are you getting in December 2023 from the Government? Here are the facts simplified for you:
Read Also: