---
Advertisements

---
Looking for another trail to head to with your friends other than the Treetop Walk?
Rifle Range Nature Park just opened again, and there's more than 7km of trails and boardwalks to explore.
A Revamped Rifle Range Nature Park
The revamped park opened to the public on Saturday (12 Nov).
The park, which sits where the former Sin Seng Quarry is, spans an area roughly the size of 123 football fields.
Sin Seng quarry had stopped operating in 1998 and has since transformed into a freshwater habitat, with a boardwalk and a shelter for nature lovers to observe the wildlife.
One of Rifle Range Nature Park's key features is a vantage deck shaped like a colugo. The deck, 31m above the quarry wetland, gives visitors a bird's eye view of the views at the park.
With hundreds of species of flora and fauna, you're bound to spot more than the everyday pigeon – look out for the Malayan colugo, Sunda pangolin and leopard cat at the park as well.
Green Spaces Integral in Singapore
"Green spaces like this are an integral part of our city," said Deputy Prime Minister Lawrence Wong, who attended the nature park's opening on Saturday.
Mr Wong also noted that many residents spent more time in Singapore's nature reserves, parks and park connectors over the past three years.
All for the Instagram stories, perhaps?
Join our Telegram channel for more entertaining and informative articles at https://t.me/goodyfeedsg or download the Goody Feed app here: https://goodyfeed.com/app/
Mr Wong also added that Singaporeans can expect five more nature parks being developed in the coming years.
---
Advertisements

---
"We will find more innovative ways to integrate nature into our city and bring Singaporeans closer to nature, so that every home, no matter where you stay in Singapore, can be within a 10-minute walk of a park," Mr Wong said.
No excuses not to head out to exercise now.
A Green Buffer
Being on the south of Bukit Timah Nature Reserve, the newly-opened park serves as a green buffer to protect Bukit Timah Nature Reserve.
So some parks really are better than others…
At the same time, the park enhances ecological connectivity and provides complementary habitats for the nature reserve's biodiversity.
The park also aims to add green spaces in an organic way that protects native fauna species.
"So the main thing to do is to figure out where out remaining large green spaces are and how they relate to each other and how we can connect them better," said Lim Liang Jim, the group director of conservation at the National Parks Board (NParks).
Plans for the enhancement of Rifle Range Nature Park were set in motion as early as 2017.
Native plant species such as fruit-bearing trees and shrubs were planted to support forest regeneration. These plants will in turn attract animals and insects helping with seed dispersal and pollination.
Features were also installed to facilitate the safe movement of animals between Bukit Timah Nature Reserve and Rifle Range Nature Park.
---
Advertisements

---
These include rope bridges for animals that live in trees and underground tunnel-like structures beneath Rifle Range Road for small mammals.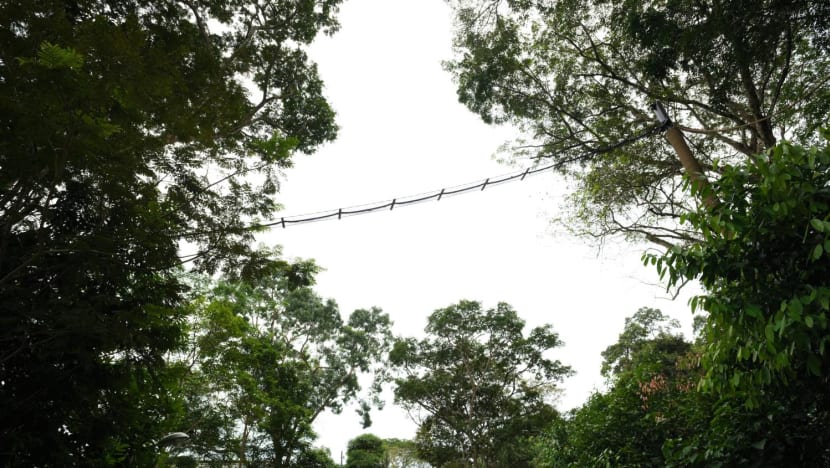 And that's not all.
A Roadway Animal Detection System and Advance Warning Signs will be put in place in the coming year.
The name's self-explanatory – it helps to warn motorists of the presence of animals so that they can drive more carefully.
The system recognises animals when they are near the road, which triggers flashing lights to signal to motorists that animals are in the area.
In the system's pilot in 2019, it had a near 100 per cent accuracy rate in detecting the animals.
---
Advertisements

---
Safe to say, it'll probably work well.
The park is also Singapore's first net positive energy nature park. It uses solar panels that power operations at the park's visitor pavilion and community nursery.
Entry to Rifle Range Nature Park
The park can be accessed from Beauty World Centre and the Rail Corridor.
If you're coming from Beauty World Centre, the park's Rambai Boardwalk connects directly to an overhead bridge leading into the fourth floor of Beauty World Centre.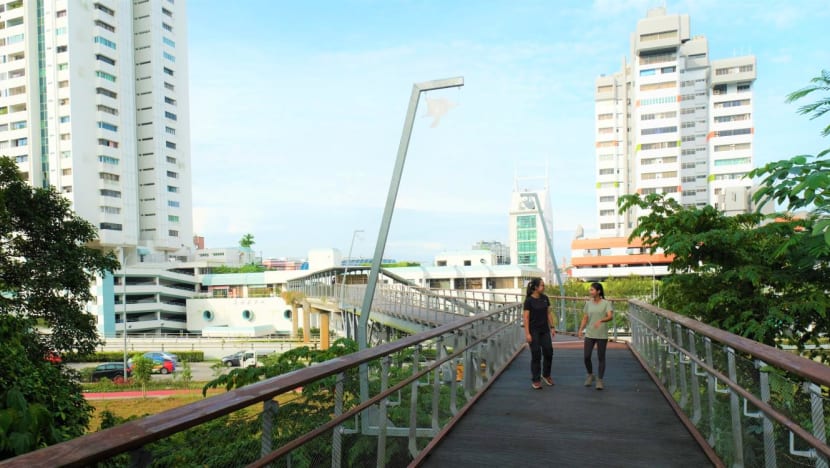 It's approximately a 465m walk into the park, before you reach the visitor pavilion where a vehicle drop-off point, toilets and water coolers are located.
---
Advertisements

---
Those with wheelchairs or prams can look forward to a 700m barrier-free route that connects the visitor pavilion to the quarry wetland.
The route includes the Gliders Boardwalk, where visitors can see animals like monkeys and squirrels crossing the aerial rope bridge.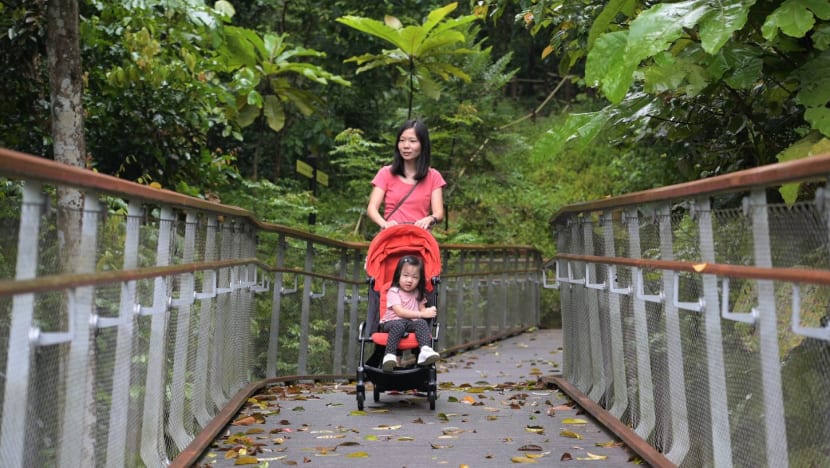 There's several different nature trails with varying levels of difficulty, so there really is something for everyone.
From the quarry wetland, visitors can climb up to the Colugo Deck, one of the tallest vantage points in Singapore's nature parks. You can only imagine the Instagram stories that are going to be taken from this deck.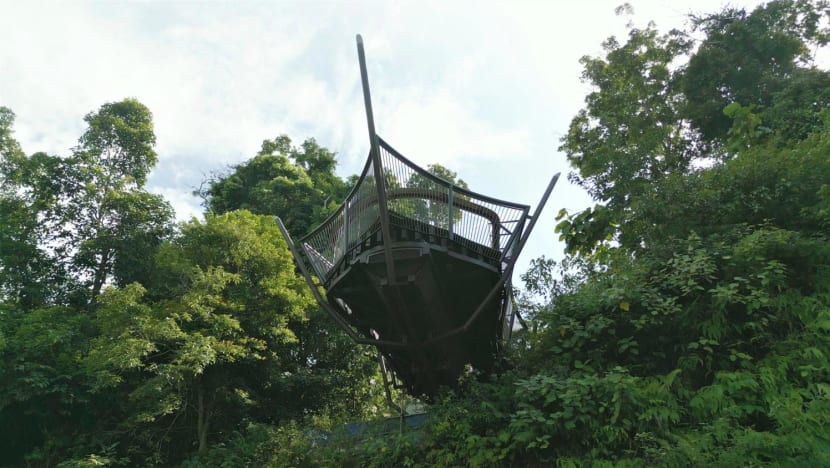 The park is open from 7am to 7pm daily, and entry to the park is free.
Grab your friends and head to Rifle Range Nature Park now!
Read Also:
Featured Image: NParks

Here's why a 4-day workweek might finally really be possible in Singapore soon:
Read Also: