---
Advertisements

---
When it comes to getting a tattoo, we will often search up for trendy inspirations on Google. Roses, dragons, or even butterflies—yes, the kind that you saw on the Kdrama Nevertheless' lead actor, Song Kang.
That tattoo was actually trending back in 2021 after the drama came out because of how seductive it looks.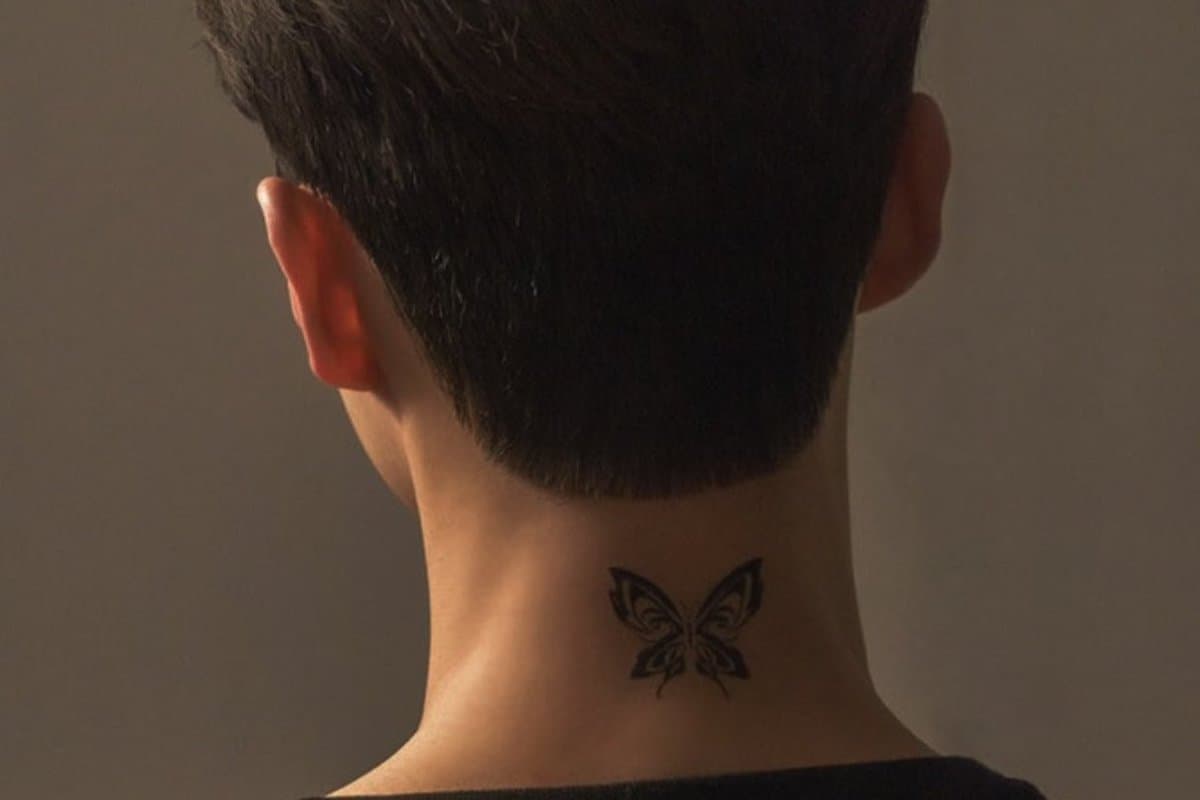 What we did not expect to see is a "healthier choice" logo tattoo that a man has requested his tattoo artist to do.
S'pore Man Literally Tattooed the HBP's 'Heathier Choice' Symbol on His Leg But With a Twist
A tattoo artist posted her masterpiece, also known as the "bootleg health promotion board tattoo", on her TikTok channel.
The video has garnered over 112k views and 300 shares.
@poodsot

I'm not a professional tattoo artist by any means and no I don't know why he wanted a HPB tattoo
The healthier choice logo is the iconic logo that food products have to symbolise having lower fat, sodium, and sugar content in them.
Basically, if you want to eat potato chips, buy one with the healthier choice logo so nobody can call you fat…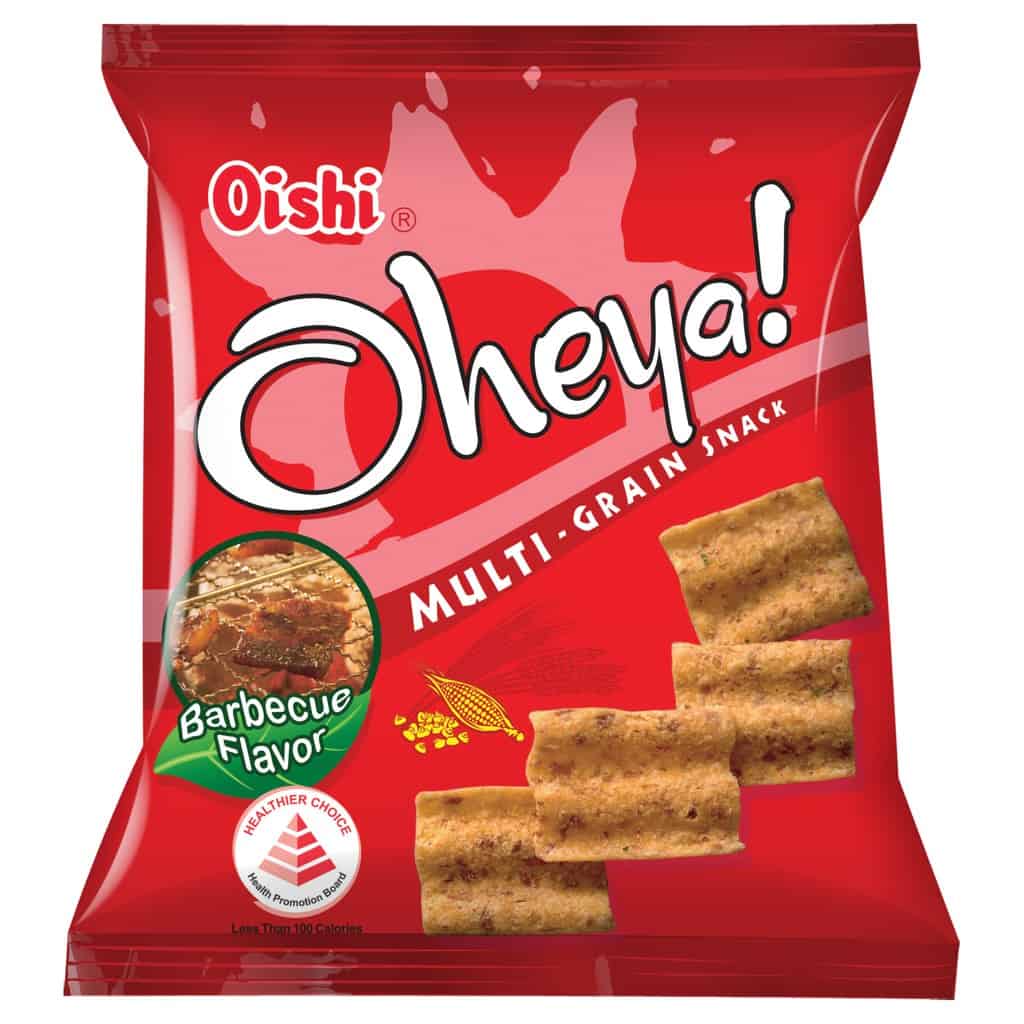 …or maybe not.
For the not-so-well-informed-health-conscious people, please look for the word "whole-grain" instead of "multi-grain" or "wholemeal".
---
Advertisements

---
But still, with that healthier choice logo, it's still somewhat healthier—it's akin to a man who's lost weight 2kg in 2 months. He's still skinnier and healthier, although he might have dropped from 120kg to 118kg.
What made this design unique is that the "R" is inverted to the other side, so we can't really say he "copied" the logo.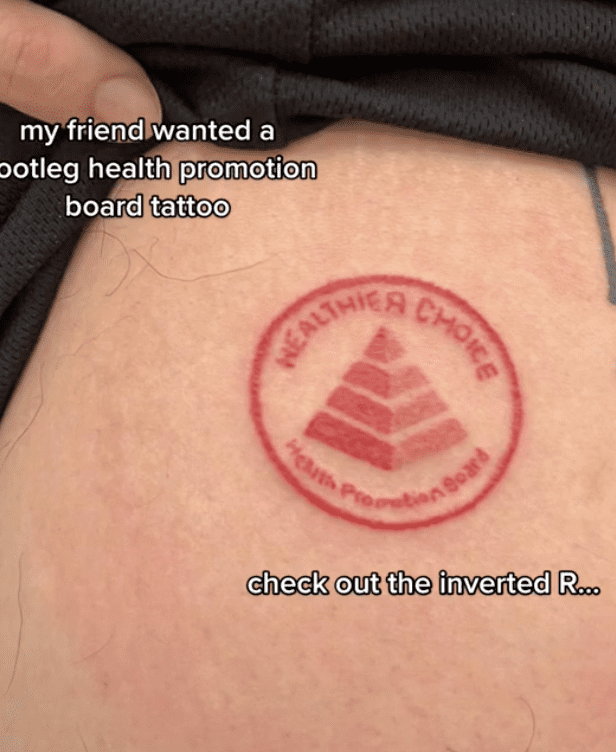 While it's not explicitly mentioned, backwards "R" in an letter in the Russian language that is pronounced as "ya".
It could also mean "I" or "me" in Russian.
Lastly, it also implies, in Russian culture, of a "suggestion of an unhinged mind, not quite right, mad and drunk to the core."
That fits well?
The words "Health Promotion Board" at the bottom are also very small and the tattoo artist said that it was challenging to achieve. But hey, she delivered it in the end.
Although we are not very sure what inspired the man to get this tattoo, we do know that he wanted a small sized one placed on his thigh— a place where it can be covered.
Or maybe he was drunk to the core.
Reactions from Netizens 
Netizens thought that this tattoo was funny as it implied he was the "healthier choice" and perhaps the man has even inspired other netizens to get the tattoo.
---
Advertisements

---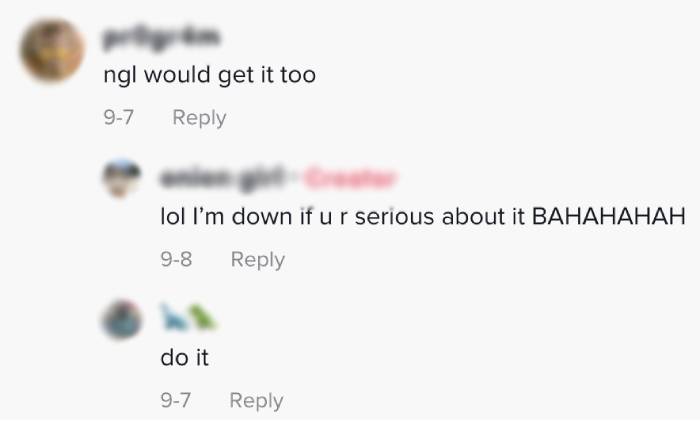 Some of them even wondered what tattoo he would be getting next. It could be our National Steps Challenge logo or even the iconic figure, Uncle Raymond. Yes Uncle Raymond, you could be our next tattoo inspiration after inspiring us with your viral dance steps.

Or maybe the Nutri-Grade label, which will be in all drinks in Singapore come later this year. Watch this to know more about this label:
Read Also:
Featured Image: @poodsot / TikTok

Here's a rather unexpected timeline of the $2.8 billion money laundering case in Singapore as revealed by Minister Josephine Teo during a parliament sitting on 3 October 2023:
Read Also: