To the unbeknownst, the strawberry generation loosely describes people born after 1981 whom are characterized by self-entitlement, arrogance, and a selfish me-before-thou worldview on everything.
You can find articles on the Strawberry Generation of Singaporeans here, here, here, and basically just about everywhere else on the internet.
With no end in sight on this negative coverage, we pine for someone to save our day like a Marvel or a DC superhero.
Up steps Jacklyn Kong.
Wonder Woman aka Jacklyn Kong
It must be a complaint right?
When Jacklyn Kong first posted a long post on Facebook Group "Childcare in Singapore," it would not have been beyond reason to believe that it was a rant.
A quick check on Childcare in Singapore's Facebook page shows that it is a community that reviews "child care centres, infant care centres, kindergartens and playgroups." and as we all know, in Singapore, reviews are taken to be synonymous with complaints.
What happened?
To summarize, Jacklyn had bought both her daughters to a new childcare and things were not going well.
Her youngest daughter was crying, but she had to leave her with a teacher to settle her older daughter down.
Then, she came back to find a teacher scolding her crying child.
It turned out that her youngest daughter had spat on another child whom was merely consoling her for crying, and was duly given a hearing by the teacher.
Ka….Puiiiiii…
Surprise Surprise
Jacklyn then decided to speak with the teacher to get the low-down on this incident.
With a face of apprehension, the teacher proceeded to explain what had happened, possibly anticipating that she was going to get a dressing-down herself, like Jacklyn's daughter before, in an ironic twist of fate.
Jacklyn shared the following:
But I promised my girl that I would return and I thought that I should ask the teacher for permission to enter her class and make good on my promise.
When I spoke to the teacher, she started apologising to me.
She explained that she had to scold Elly sternly because she spat into another classmate's face when he was trying to console her for crying.
The teacher looked apprehensive when she explained the entire situation to me, waiting for my reaction.
I got a shock to learn that Elly spat and apologised for my girl's behaviour.
And I told her, with all my blessings, that if my child does wrong, she ought to be disciplined, and that the teacher should not and does not have to apologise for it.
At this point, I saw the teacher's eyes tear up, from what I interpret to be tears of relief.
I explained that I too was an educator, and as educators, we have a duty to intervene when our students step out of line.
---
Advertisements
---
Like a good movie with its twists and turns, Jacklyn surprisingly gave the teacher a metaphorical well-done pat on the teacher's shoulders, which bought tears to not only her eyes, but at least half the Goody Feed team, including our very old boss.
Strawberry Generation in Wonder Woman's Cross(bow) hairs
Instead of stopping short of just affirming the teacher, Jacklyn Gadot, I mean Jacklyn Kang, then proceeded to question the strawberry generation diaspora at large and asked,
But my reflection was this: What have we as a society done, such that Teachers have to be afraid to do their jobs?
She then proceeded to explain that as a fellow educator, she can empathise with the childcare teacher.
As a secondary school teacher, I can empathise with her, because I have met my share of parents who simply feel that Teachers should simply teach and not scold.
---
Advertisements
---
Yet these same parents will throw the blame to us when their children behave badly at home.
"It takes a village to raise a child." -African proverb
If we as parents truly love our children, we need to empower the villagers around us to love our children too instead of raining bricks on them when they try.
Disciplining our children is loving them.
The Teachers, the neighbours, the grandparents, are all trying to teach our children what it means to be a good person and we should not get upset with them when all they have are good intentions.
---
Advertisements
---
Like a bona-fide teacher, Jacklyn demonstrates virtues of empathy, reason, awareness and good sense -all of which are not known to be possessed by the strawberry generation- to educate us as a nation on how to affirm and empower teachers for the sake of our future generation.
A Kampong and the children it raised
Painting the Town Red
If red is truly the colour of blood spilled by teachers in the course of their never-ending but under appreciated work, red too is the riotous and Lunar New Year like -and I mean it in a wholly good way- celebratory responses that have emerged since Jacklyn's post went viral.
You can find examples here, here, and other media outlets and even browse through the comments on her post itself.
I mean, if Gal Gadot came to town, we would also be all over her right?
This Singapore love story set in the 90s shows you why you should never wait for tomorrow. Watch it without crying: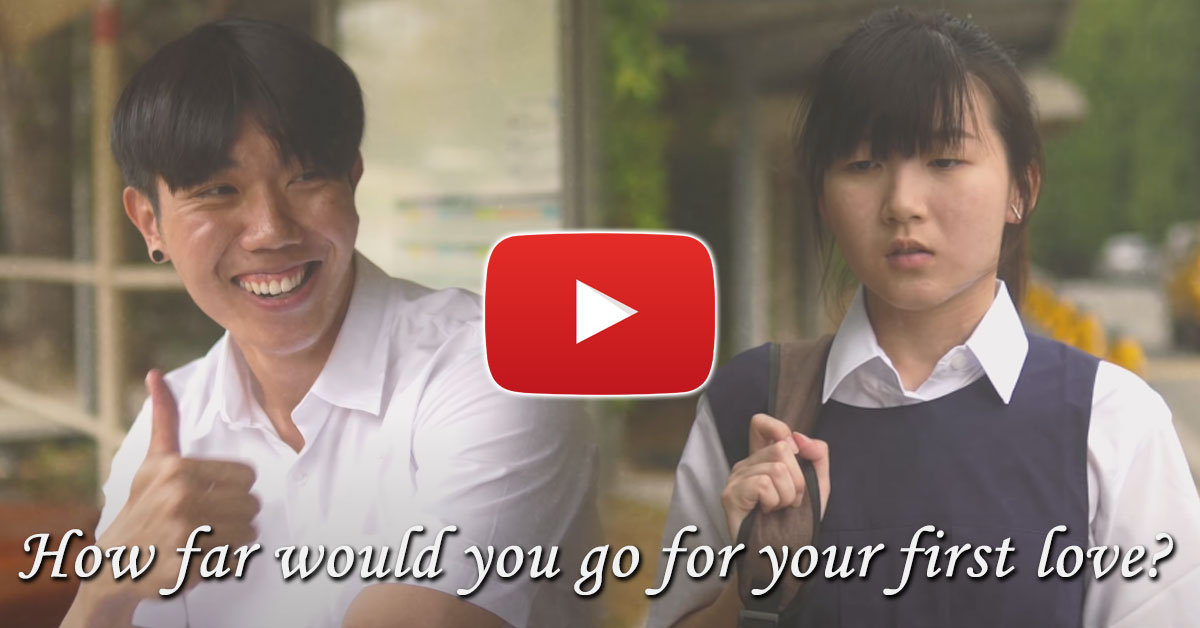 ---
Advertisements
---
Enjoyed this article because it's both informative and entertaining? If so, you should download the Goody Feed app so that you won't miss out on any articles, as there are app-exclusive contents as well! Also, join our Telegram channel if you use Telegram often!
Latest & Popular Articles You Must Not Miss:
---
Advertisements
---
---
Advertisements
---
---
Advertisements
---
Our Most Popular Videos You Must Not Miss:
---
Advertisements
---
This Singapore love story set in the 90s shows you why you should never wait for tomorrow. Watch it without crying: