---
Advertisements

---
"Now what?"
These are probably the words you'll hear in a Squid Game season 2 storyboarding session.
Its creators could once bask in the global success the show achieved, but now, they're faced with the problem of having almost no living characters left to use in the sequel.
Squid Game Director is Considering Reviving Dead Characters for the Sequel
The South-Korean drama Squid Game depicts a dystopian capitalist society where desperate individuals would fight to the death in a series of games for the entertainment of wealthy tycoons.
It achieved high viewership ratings worldwide, with Netflix announcing back in October that it saw a "mind-boggling" 142 million accounts watching at least two minutes of Squid Game in the first month of its release.
That's two out of every three Netflix subscribers worldwide, a remarkable feat considering no show had ever crossed the 100 million mark. Moreover, the show became Netflix's most watched series of all-time.
However, all this success is proving to raise the stakes higher and higher for the sequel, which is set to be released in 2024.
Given that the game had allowed only one winner to survive and win the $4.56 million prize money, many beloved characters were killed off as the series went on.
Now, the director of Squid Game is at a crossroads with what to do with past characters for the sequel.
"I want to revive Ji-young, but her best friend Sae-byeok also died, so I'm thinking what to do," Hwang Dong-hyuk, the award-winning director told news media outlets during a press conference in Seoul.
"So many characters have died, especially the beloved ones. I'm sorry I killed them so easily; I didn't know this was coming," he elaborated.
---
Advertisements

---
Well if we've learned anything from watching The Walking Dead, it's that characters are never truly dead unless you see them die on screen.
We're curious to see how the director works around this logic in Squid Game, though, seeing as many of them did suffer brutal on-screen deaths.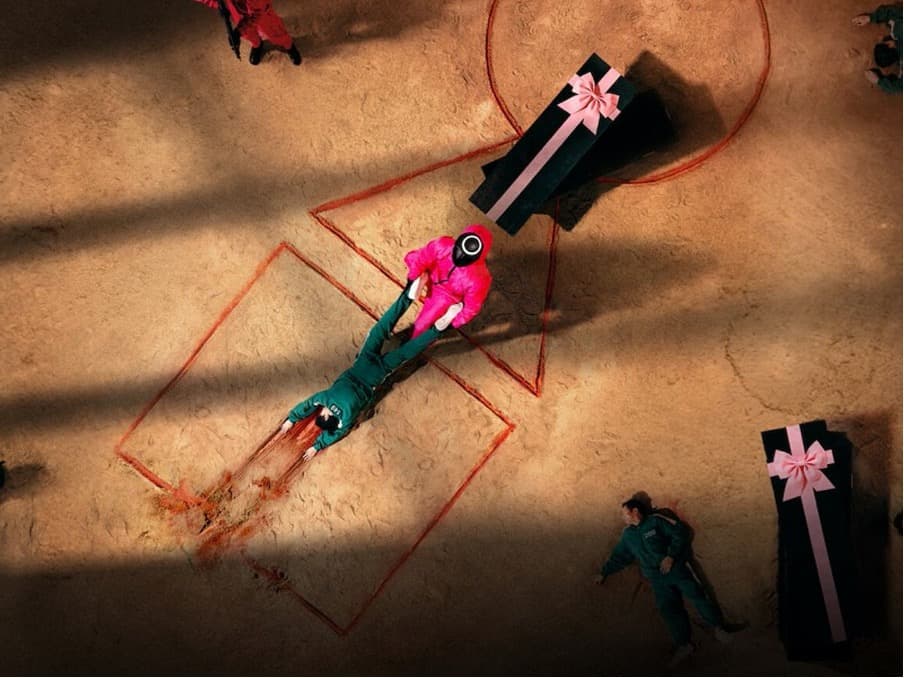 Hwang said that he had already created games that would be played in the second season and was in the process of writing the script, but was in a dilemma over what to do with dead characters such as Ji-young and Sae-byeok.
You can watch this video to know more about Squid Game:
What's In Store For Season Two
Hwang, who wrote and directed the series, said that the characters in the first season were "focused on wanting to kill each other off," which is why many characters had to die.
He added that "we could have seen more winners," had the show been focused on the cooperation between players.
As for season two, Hwang indicated that some form of alliance may be formed between those fighting for survival in the deadly games once again.
During the screening event for Squid Game held in Los Angeles last year, Hwang also hinted that the next season would focus on the show's lead character, Seong Gi-hun, played by the talented actor Lee Jung Jae.
Hwang also indicated that the second season might see some kind of alliance being formed between those who might be fighting for survival in the deadly games.
"But I do think it's too early to say when and how that's going to happen. So, I will promise you this…Gi-hun will come back. He'll do something for the world," he said.
---
Advertisements

---
Well, I guess if there were to be a different show we wish had killed off more characters in the first season, it'd have to be Riverdale.
Just so we wouldn't have to sit through the trainwreck of a series it's become to know how it ends.
Sorry not sorry, Riverdale fans.
In addition to Squid Game 2, Netflix is also creating a Squid Game reality show. Watch this video to know more about the reality show:
Read More:
Featured Image: Netflix

Here's why a 4-day workweek might finally really be possible in Singapore soon:
Read Also: