---
Advertisements

---
Our longtime internet entertainer, entrepreneur, and now financial advisor Steven Lim Kor Kor sat down with an interview with TikTok user @thesingaporeanson discussing his latest big move.
"I sold my HDB Flat recently," Steven began.
Yes, all the twenty-something Singaporean couples on the BTO waitlist are listening.
"Then I got the proceeds…and then I put it all in one stock."
I'm sorry, you what?
Here's the news article you didn't want to know about, but still click in because it's Steven Lim Kor Kor.
Steven Lim Places Confidence in One Local Stock
In the minute and a half clip, Steven discloses that he confidently placed $300,000 from his HDB sale proceeds into one stock.
"What is the stock that has moved the heart of Steven Lim Kor Kor?" the interviewer asked, clearly curious and amused.
"Okay, just between you and me right…"
Sir, don't you mean everyone on the internet?
"[It's] SingPost lah," he answered.
---
Advertisements

---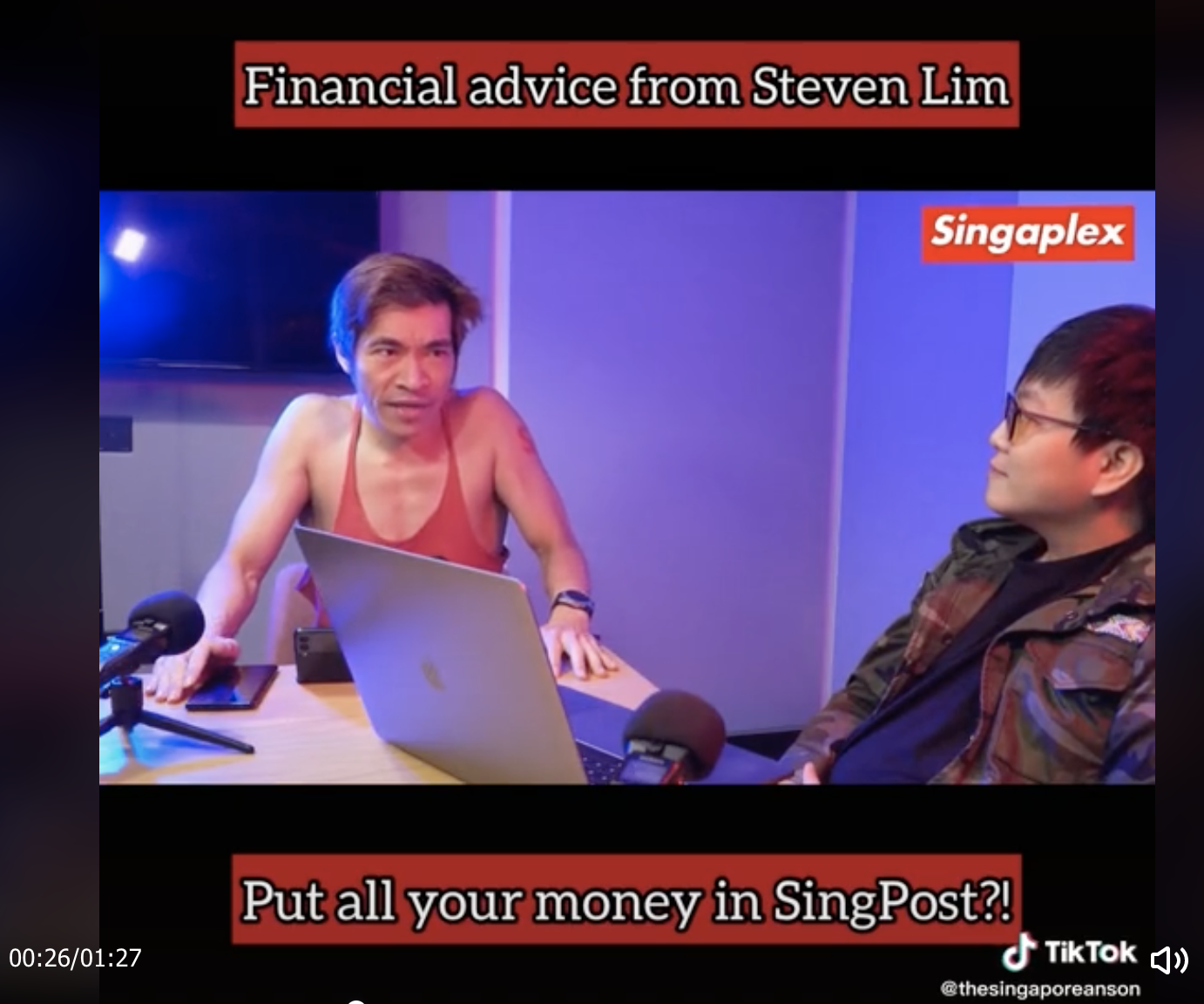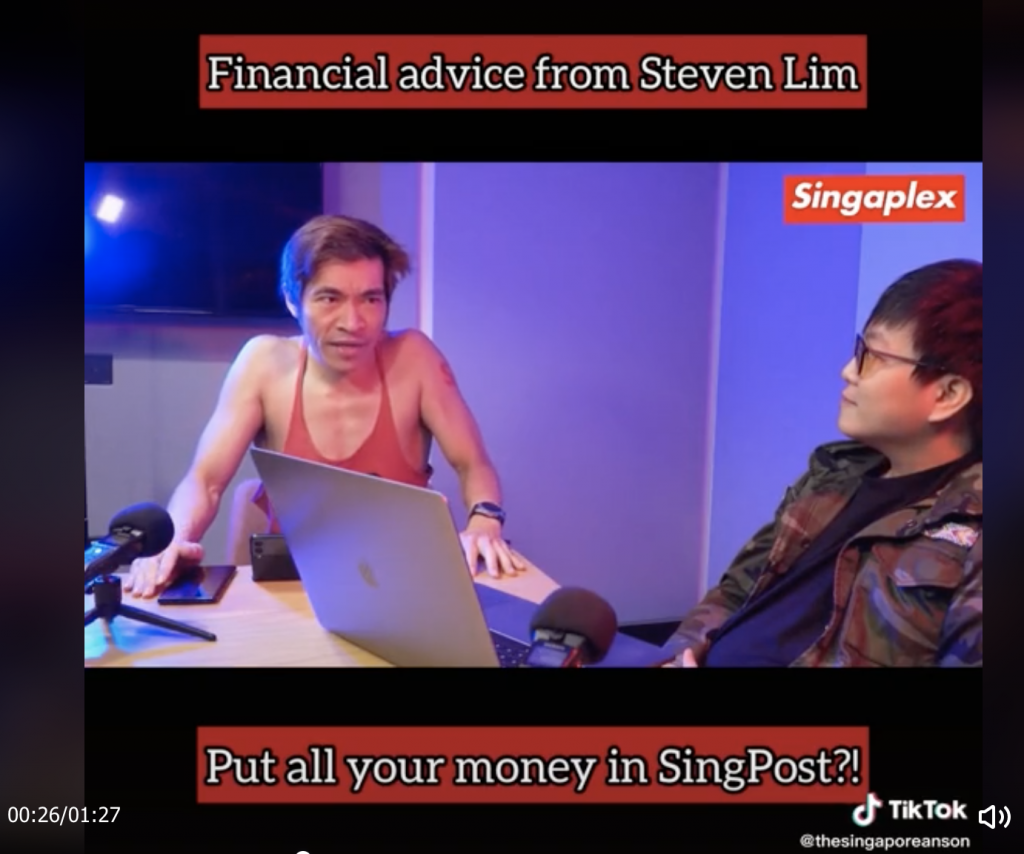 When asked to elaborate further on his eyebrow-raising decision, Steven went on to explain that he had a strong belief in the company.
"If I'm not a strong believer right, I would not have thrown about $300,000 into SingPost, am I right?" he said.
"In other words, diversification is for pussies," the interviewer aptly concluded.
He also mentioned that he did it as he only had one goal in mind, which he called "the final taking" or "the end game", as the interviewer suggested.
So basically, it seems like Steven is patiently waiting for SingPost's stock to go up tremendously in value overtime, and playing the longterm game.
Steven Lim Kor Kor is Rolling in Dough
Thanks to you folks who keep buying birthday videos from him for your friends, the man has officially saved enough money such that he told the interviewer that he "does not need to work for many, many years."
In fact, he reported to have earned $78,000 two years ago from this venture alone.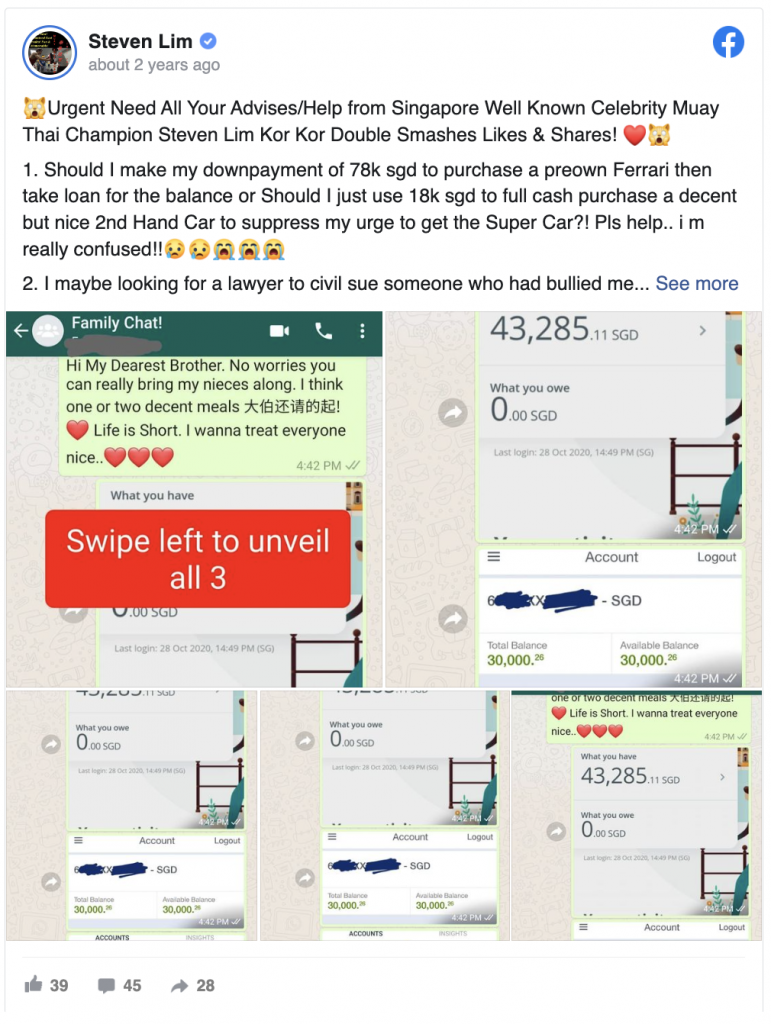 And if you need a gauge of just how financially well off the man is in Singaporean terms, he also told the interview that he could "eat Hai Di Lao or Din Tai Fung every day for two person, for 16 years."
He also exerted that he "wasn't kidding" and that he "calculated [it] already".
Well, based on how specific that was, we didn't think it would be a joke.
---
Advertisements

---
He also mentioned that the stock has already increased in value since he invested, so we'll just have to see how this one plays out.
If it all goes south, we're sure there's no shortage of birthdays happening that he can tap on.
Read More:
Featured Image: SingPost, Steven Lim

Your parents are wrong: MSG (Monosodium Glutamate) is good for you (sort of). Here's the truth:
Read Also: