---
Advertisements

---
If there's one contestant that everyone remembers from Singapore Idol, it's probably Steven Lim.
And it seems like the younger kids, even the ones who weren't born during his time on Singapore Idol, will soon get to know him.
Because everyone's "favourite" Singapore Idol contestant is now on TikTok.
Yup.
And here's what the 46-year-old has been up to on the video-sharing platform since creating his account a few days ago.
First Video Was Skit
In the very first video posted on his TikTok account, @stevenlimkorkorofficial, Lim attached a skit that showcased his reaction when WhatsApp was down around three days ago (26 October).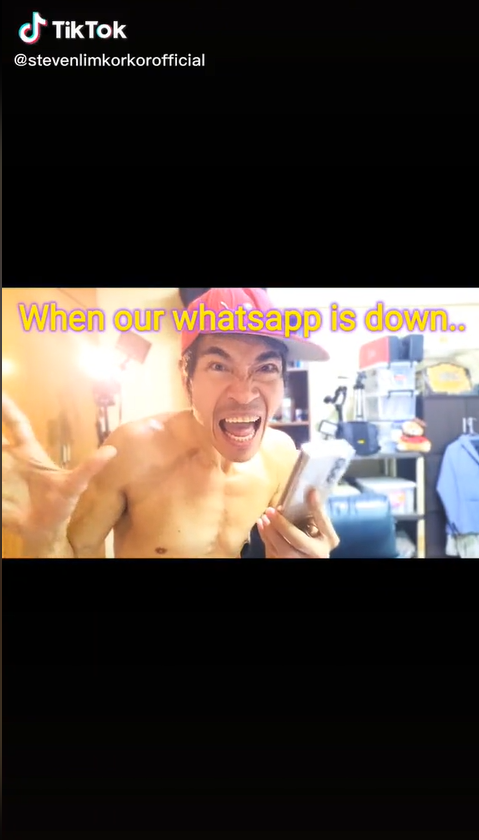 In the video, a topless Lim walked around with his phone and flailed his arms around with a grimace.
He also said phrases such as "WhatsApp down, Oh My God" and "完了完了完了芭比Q了", a trending TikTok audio, in a high-pitched voice repeatedly throughout the video.
And at the very end of the video, he wrote on the screen, "Follow My New TicTok! @StevenLimKorKorOfficial".
Well, other than the spelling of TikTok, I suppose some of us might say that the video's pretty fitting to be posted on the platform.
Uncle Raymond-Like Dancing
But Lim's first viral, and thus far, most viral video was one of him dancing with two girls in public along Orchard Road.
Uh, yes, I know it sounds like another local TikToker who went viral a few months ago for dancing with people in public.
The 15-second video started with Lim asking the two girls if they would dance with him before the video cut to them (or really, mostly Lim) dancing and grooving to a Chinese song called 差不多先生 (Mr. Almost).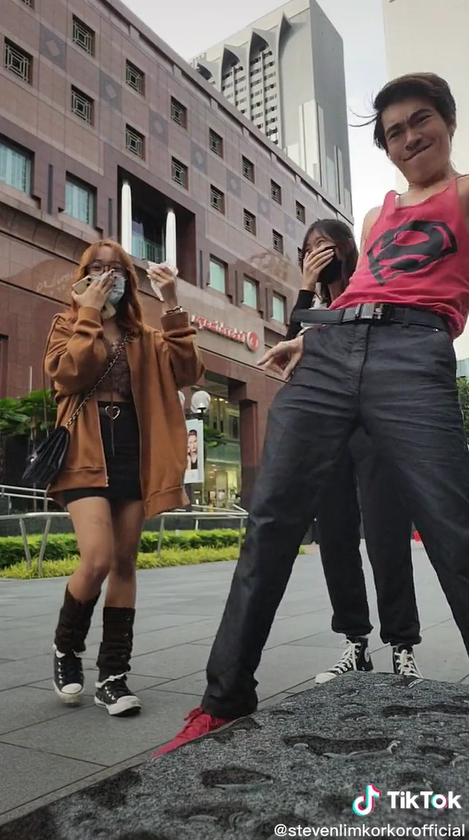 Apart from that, he also uploaded a second video of him dancing a day after that.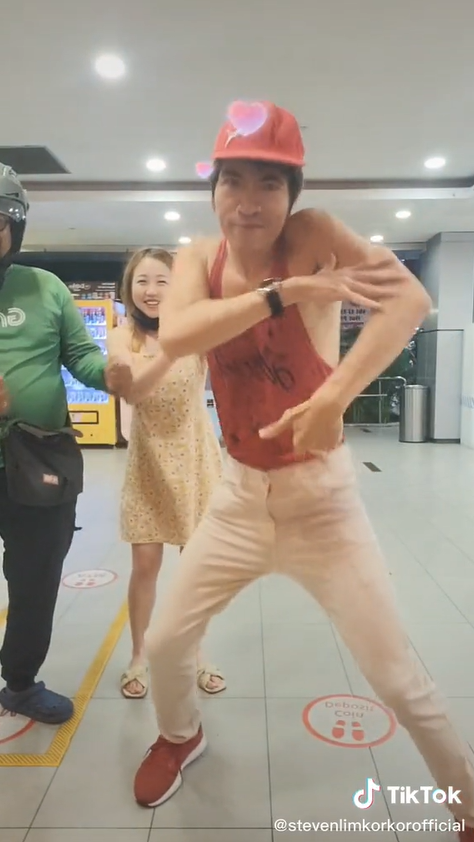 This time, he danced with a Grabfood driver and a lady to Aaron Kwok's "I Love You Forever".
Mukbanger in Our Midst
And in his latest video just posted yesterday (28 October), Lim started off by showing a clip of him eating some spaghetti and chicken chop.
Which probably made some of us wonder if he's going into the world of food vlogging or mukbang-ing.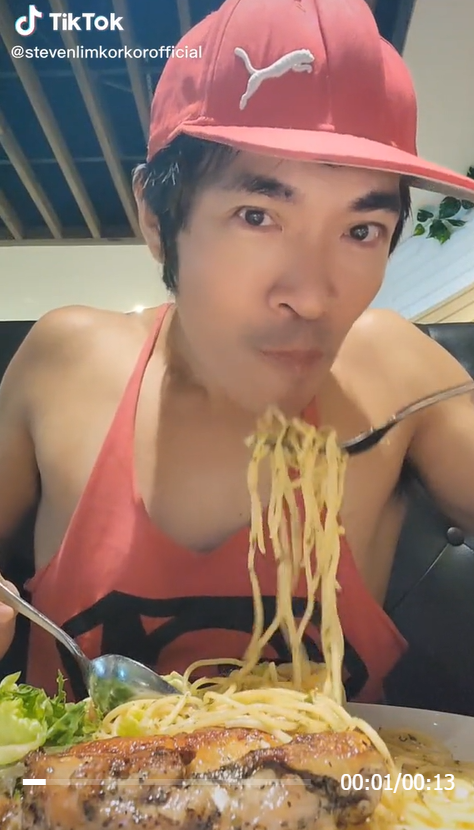 But hold your horses, because the video soon turned to a clip of Lim showing off his dance moves in what presumably looks like an eatery of sorts.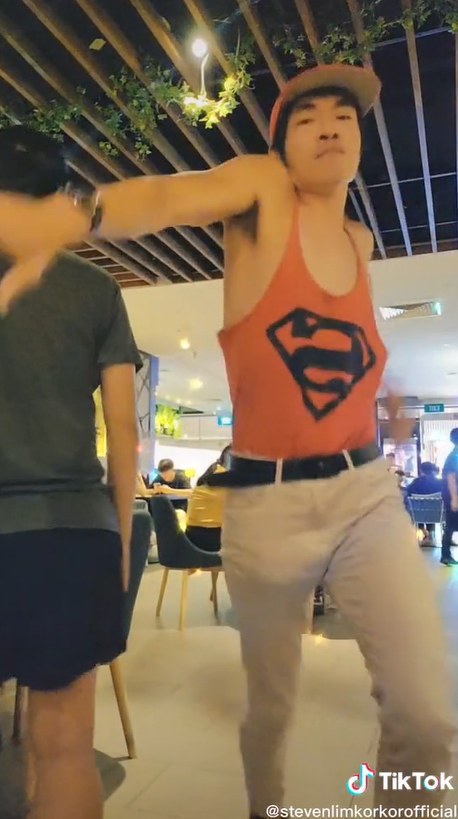 A man with his back facing the camera was also filmed swaying about in the video.
Join our Telegram channel for more entertaining and informative articles at https://t.me/goodyfeedsg or download the Goody Feed app here: https://goodyfeed.com/app/ 
Netizens' Reactions
More than a decade after Lim first appeared on our screens (albeit a bigger one back in the day), it still seems like Lim has still managed to amuse Singaporeans with his antics.
His TikTok account has garnered more than 930 followers since he created it, and his most viral video has amassed over 65,700 views.
---
Advertisements

---
Most of the comments that netizens have left on his videos have also been positive, with many of them welcoming Lim to the platform.
Another person said that it was "never too late" for Lim to join the game, while other commenters expressed their wishes for Lim to be verified and become a Shopee ambassador amongst other things.
Others hyped him up, and one TikTok user even suggested that he should dance with Uncle Raymond.
So perhaps we might see the collab of the century sometime in the future.
Read Also:
Featured Image: TikTok (@stevenlimkorkorofficial)

Fresh grads, you don't need any experience to earn up to $4,200 with this "secret":
Read Also: