---
Advertisements

---
Calling all foodies in Singapore!
Subway is back with a brand-new subway flavour: Mala Chicken and Beef sub.
Have a sweet tooth?
We've got you covered as well.
Subway is also launching its fresh Chocolate Chip Cookie Siew Dai (a healthier, less sweet version of the iconic Subway chocolate chip cookie). 
Our news is hot out of the oven, as these new items are available in participating Subway islands across the island from 1 February 2023 to 28 March 2023.
These items will also be available for ordering on various delivery platforms such as GrabFood, FoodPanda and Deliveroo.
Inspiration Behind The Mala Sub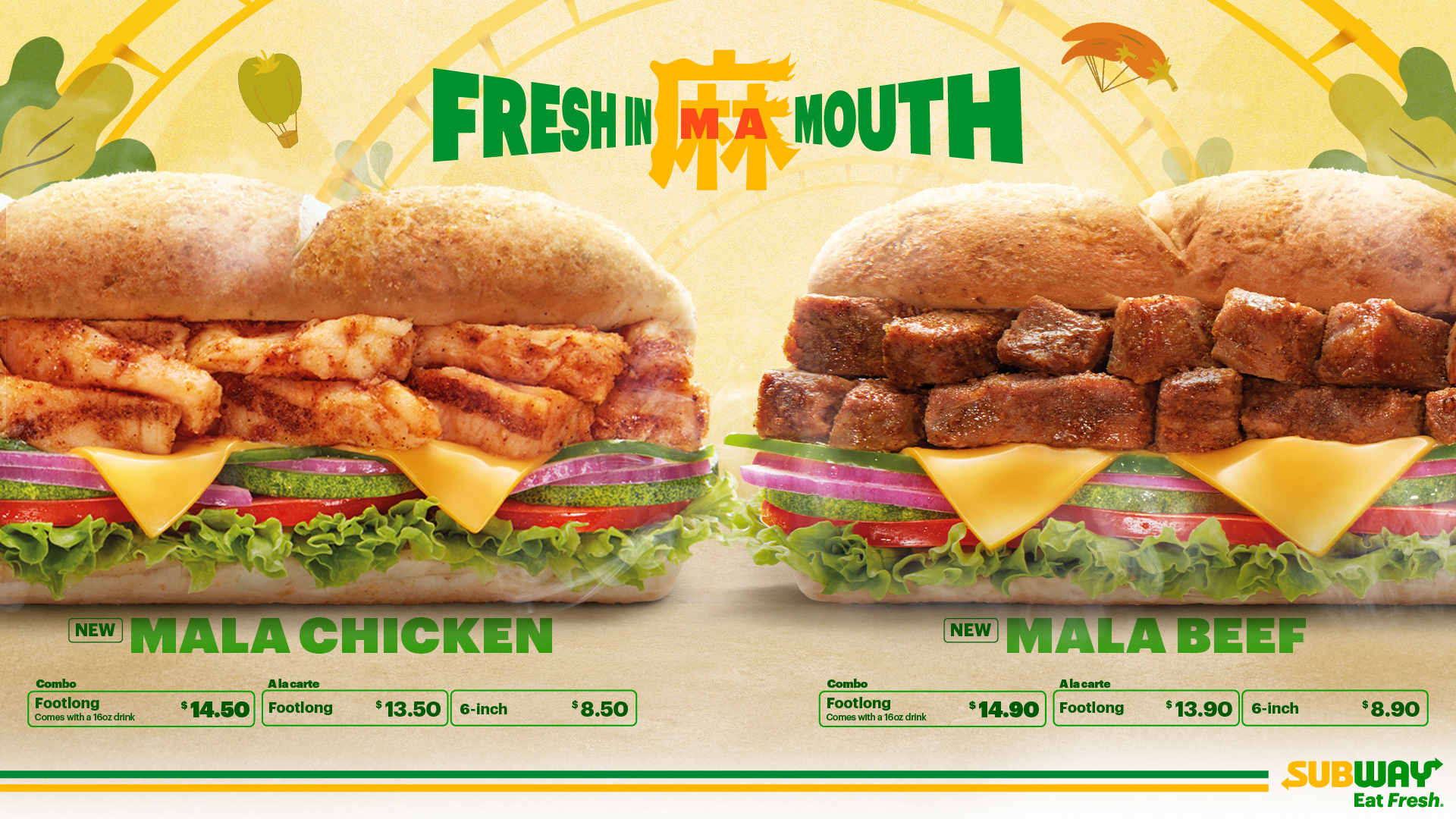 Mala has been a staple in practically every Singaporean's diet since it arrived on our humble island.
If you've been living under a rock all this time and are hearing the term 'mala' for the first time, no need to be malu.
To put it simply, mala is the Chinese romanisation spelling of two words which conveys the meaning of numbing spice ('ma' translates to numb and 'la' means spicy).
Mala is most famously known in the southwestern Sichuan province of China.
Subway combines this unique mala spices and flavours into the chicken or beef for the Mala Chicken and Mala beef subs, promising a tingling dance on your tongue which you'll crave for.
This hot new flavour will be available as a sub (we love carbs), a wrap (for those who are going light on carbs but still love carbs) and salad (we know, your new year resolution is to eat healthy).
As per the typical Subway fashion, you can customise the vegetables and sauces in your order, but we recommend ordering lettuce, cucumber and red onion to retain that delectable numbing sensation that we can't get enough of.
The Mala Chicken sub starts from an affordable $8.50 for a six-inch or grab a kaki and opt for the footlong at $13.50 for some cost savings. 
The Mala Beef is slightly pricer at $8.90 for a six-inch and $13.90 for a footlong.
Join our Telegram channel for more entertaining and informative articles at https://t.me/goodyfeedsg or download the Goody Feed app here: https://goodyfeed.com/app/
Chocolate Chip Cookie Siew Dai – No Ordinary Cookie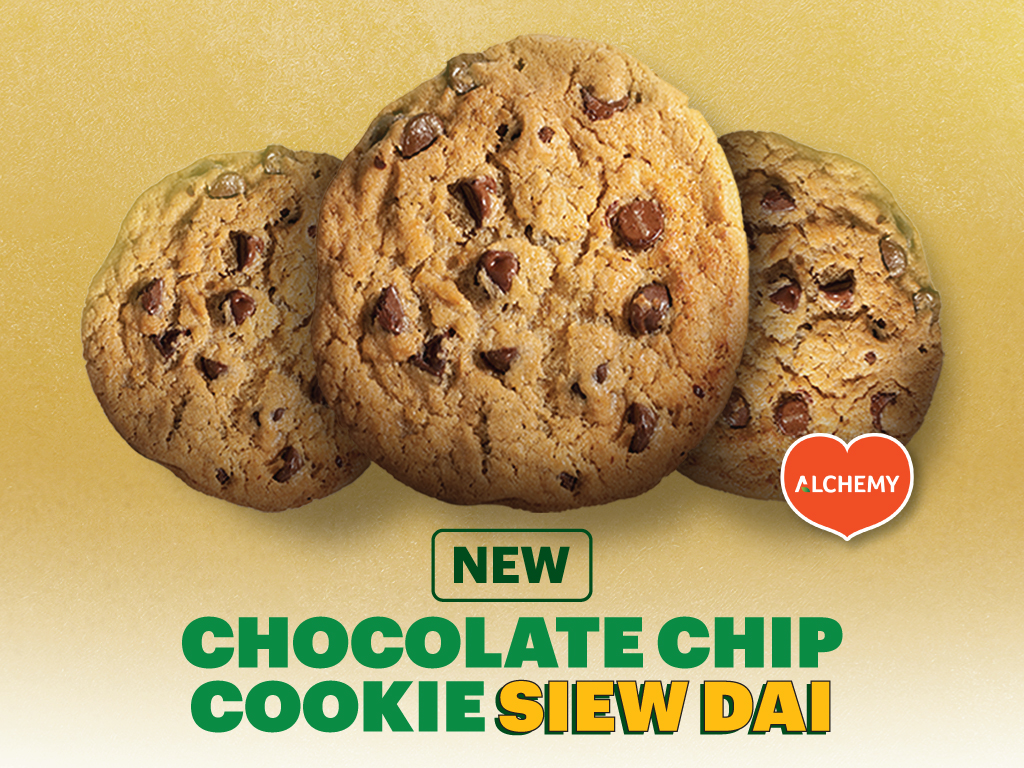 The legend. The star. The chocolate chip cookie from Subway—need we say more?
Well, it's had a makeover with less sugar (taking a leaf of the government's book with its sugar-monitoring aka Nutri-Grade labels we see) and we've so here for it. 
The last fresh flavour launch for cookies was the Coconut Lemon Cookie.
Retaining the great taste of Subway's regular chocolate chip cookie, the Chocolate Chip Cookie Siew Dai is a true innovation boasting a lower sugar level but without compromising on taste.  
Each cookie retails from $1.70.
---
Advertisements

---
You won't be able to keep your hands out of the cookie jar for this one.
Read Also:
Featured Image: Subway (@subway.singapore)