---
Advertisements

---
Kore nani kore nani kore nani…neko!
A new cat-themed bakery, CATBAKE, has padded to Singapore's shores in The Star Vista and has been receiving delighted customers since December last year.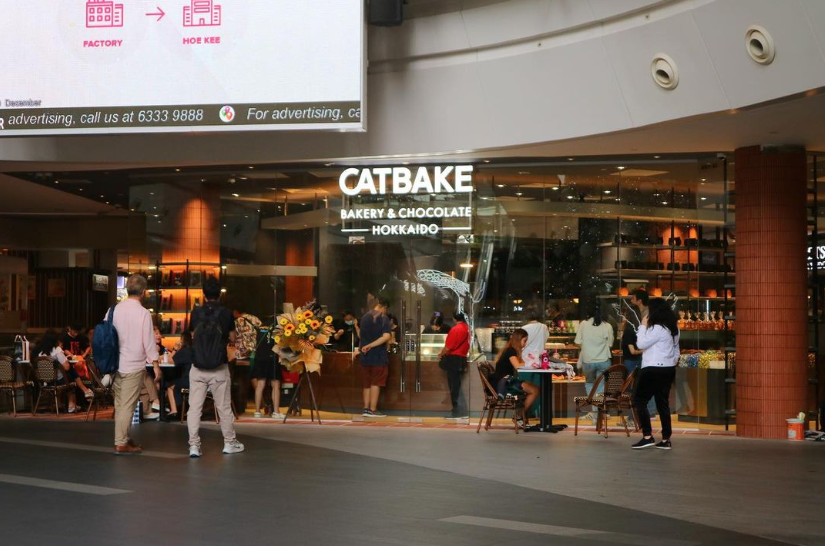 CATBAKE at The Star Vista is the world's first CATBAKE outlet.
For those who have been following cat-themed bread, you will be pleased to know that the co-founder of this bakery is the very same chef who used to head the Japanese chain Neko Neko Shokupan (he has since sold it off and moved to Singapore), which caught the attention of many with their adorable loafs shaped like cat heads.
We're definitely ready to scream kawaii at this shop.
So, what can you expect from this meowing shop?
CATBAKE is a New Cat-Themed Bakery in The Star Vista
As you walk into CATBAKE, you'll notice the relatively large assortment of sweet and savoury offerings from CATBAKE, as well as chocolate (which is not surprising since CATBAKE brands itself as a "chocolate and bread store from Hokkaido").
We're loving having another Japanese bakery establishing in Singapore to skip the travelling all the way to Hokkaido to get a bite of that fluffy, soft bread.
Some of the breads promoted on CATBAKE's social media pages include cheese breads, fruit pastries and danishes, toasted bread cubes, French toast with ice cream and cakes.
They have regular sliced bread for the less adventurous in, you guessed it, the shape of a cat's head.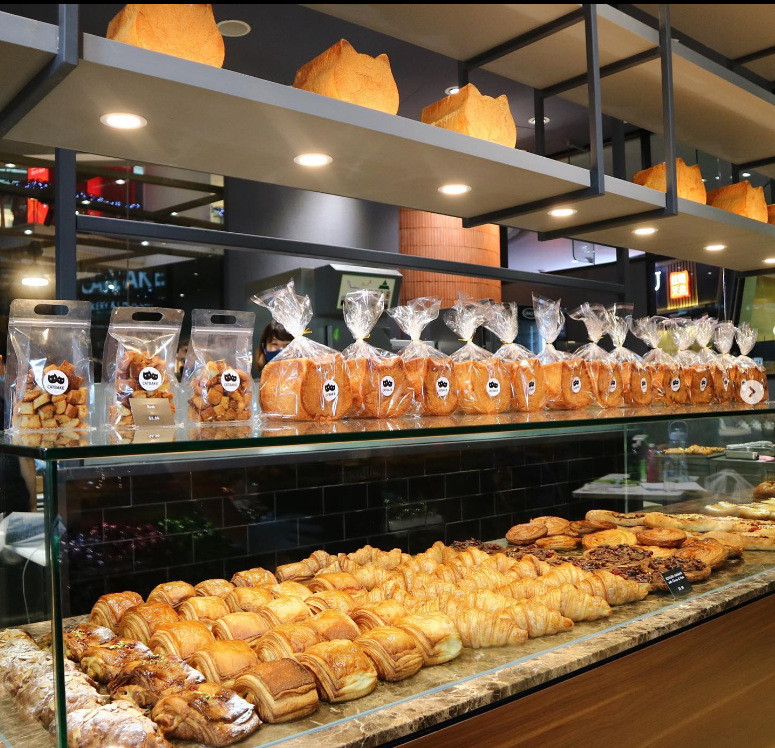 Apart from the Japanese pastries and breads, you're greeted with various decorations and interior designs inspired by our feline friends.
For one, there is a dark brown cat statute sitting atop a platform at CATBAKE's chocolate section, complete with a claw scratch mark across its chest for some character.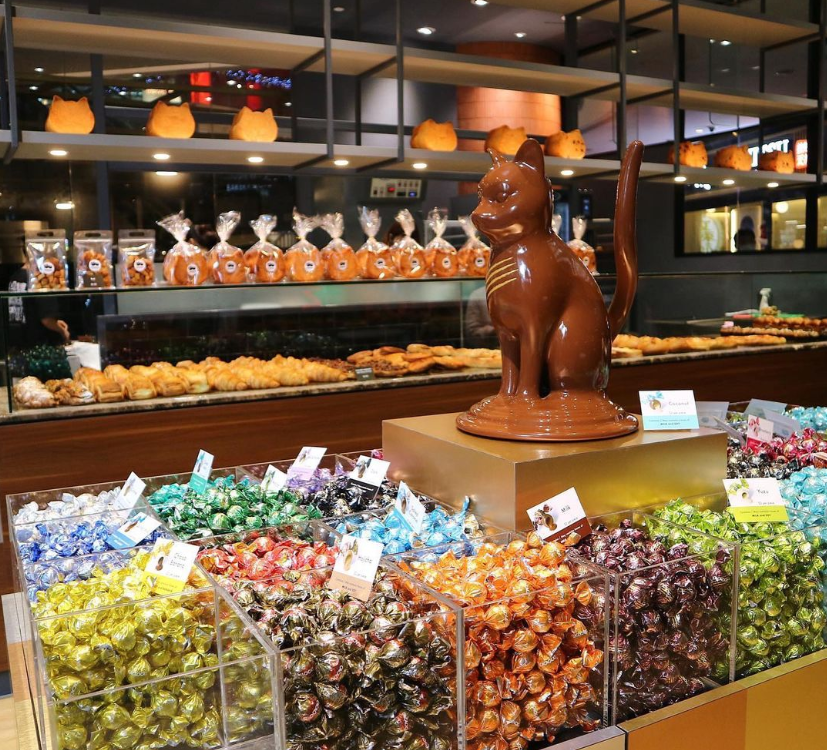 We note that the cat's ears are not clipped, which shows that the cat is not neutered or spayed.
Good thing our Blue Cat is—the only big belly we want here is a belly filled with bread and cakes.
Join our Telegram channel for more entertaining and informative articles at https://t.me/goodyfeedsg or download the Goody Feed app here: https://goodyfeed.com/app/
Indulge In Some Chocolate
For those of you who prefer desserts which can be kept a little longer, check out CATBAKE's chocolate section (this is a chocolate and bakery, remember?).
CATBAKE's co-founder, Chef Shinya Tajima, also launched CACAOCAT in Japan, which he brought to Singapore.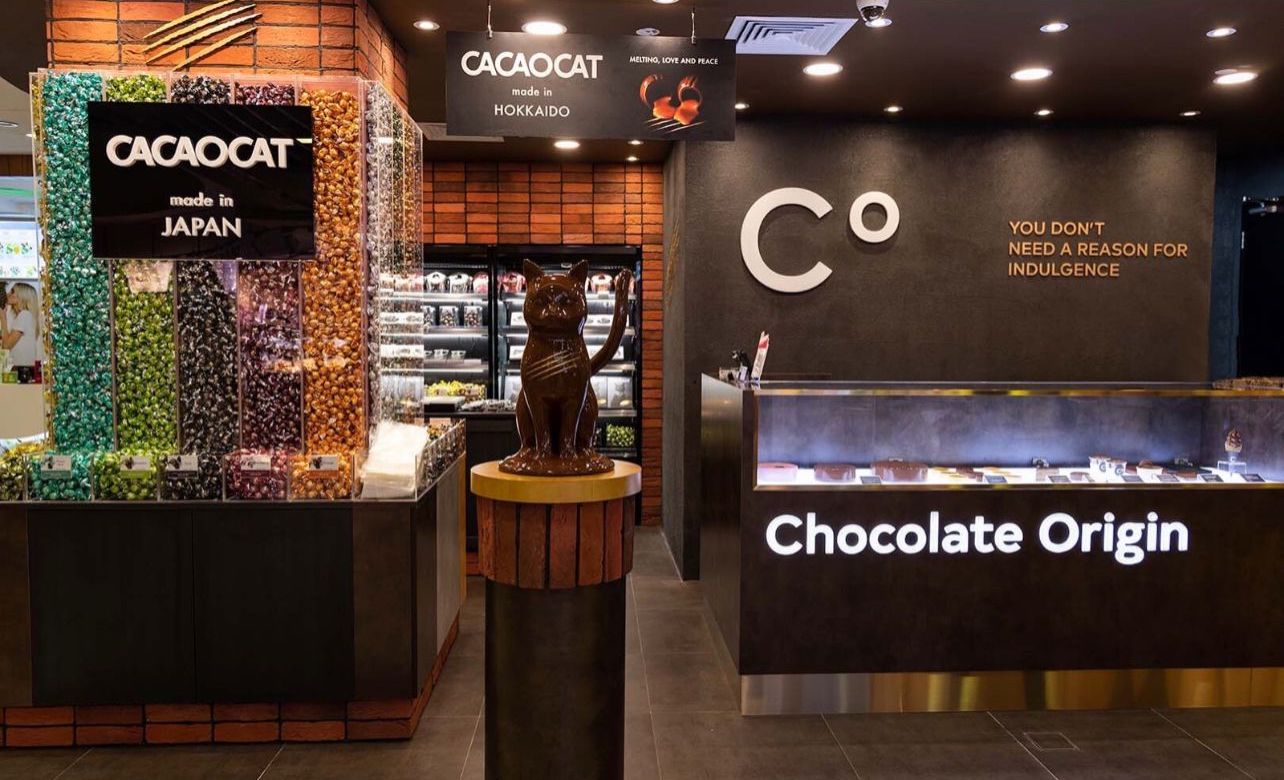 This explains why you see the same cat statute in the shop.
The chocolate-speciality shop offers chocolate with a variety of flavours including Orange, Yuzu and of course, Hojicha.
Sounds like the perfect take-home gift after indulging in the breads at their The Star Vista location.
Can't get enough of cat-themed places?
This is the not the first food and beverage establishment with a feline-theme which opened its doors in Singapore.
---
Advertisements

---
Late last year, Meow Barbecue official opened in Singapore at Bugis+.
Meow Barbecue is a cat-themed barbecue (duh!) establishment, conveniently located indoors for maximised dining comfort and complete with desserts like snow ice and sweet flavoured teas.
You can watch this video on a review of the restaurant:
Read Also:
Featured Image: Instagram (@catbake.sg)

Fresh grads, you don't need any experience to earn up to $4,200 with this "secret":
Read Also: