---
Advertisements

---
Pasar Malams, also known as Night Markets have been a staple in Singapore's society. It is a place where people from all walks of life visit to enjoy its unique atmosphere and a wide variety of different stalls.
These Pasar Malams frequently pop up around the heartlands of Singapore but most are quite small in size.
However, for those living in the North, there is currently a huge Pasar Malam by TLK Events and Lighting that is happening from now till the 1st of January 2023 at the open field located beside Sembawang MRT station.
The Pasar Malam, if similar to those of the past, should be one of the biggest Pasar Malams you can visit in Singapore other than the ones there are frequently held at the empty plot of land beside Woodlands MRT station.
Wide Array of Food Choices
According to TLK Events and Lighting's Facebook post, this Pasar Malam will feature a wide variety of food choices for people to visit and enjoy.
For the mains, people can visit the all-time classic Ramly Burger to get their stomachs filled. If Ramly burger is not your thing, there are also Kebab stalls as well as Thai food stalls to help with that growling stomach of yours.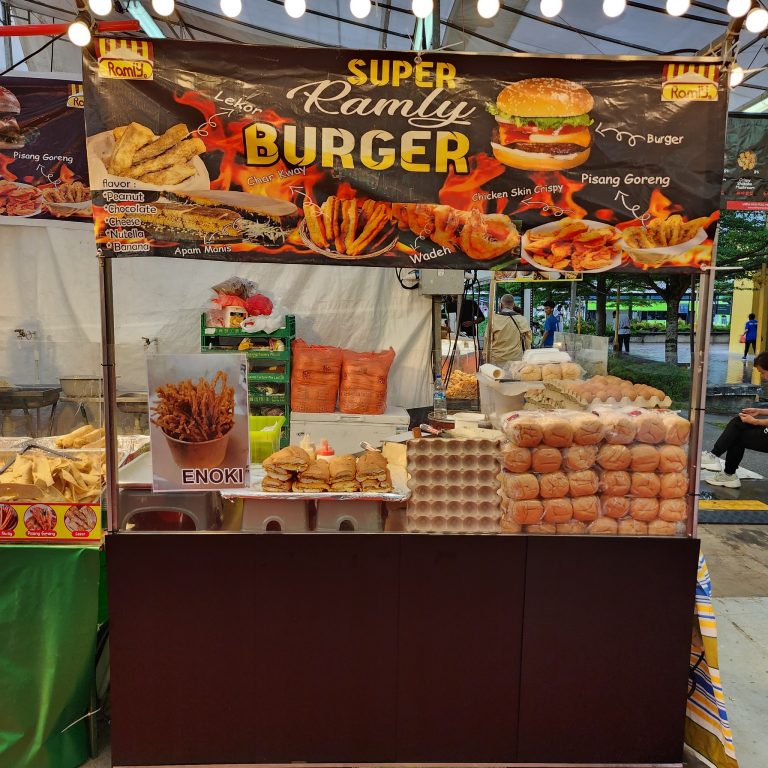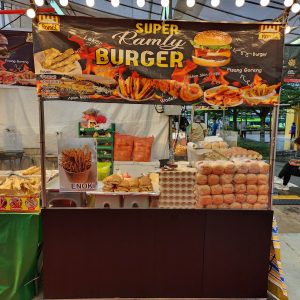 Other food items such as Oyster Mee Sua and Halal cockles Char Kwey Teow are up for grabs as well.
Let's face it, you are not going to a Pasar Malam just to eat the mains. So here are some snack options you can try.
For those who want to be safe with their food choices, the classic Taiwanese Fried Chicken priced at $5.50 can never go wrong.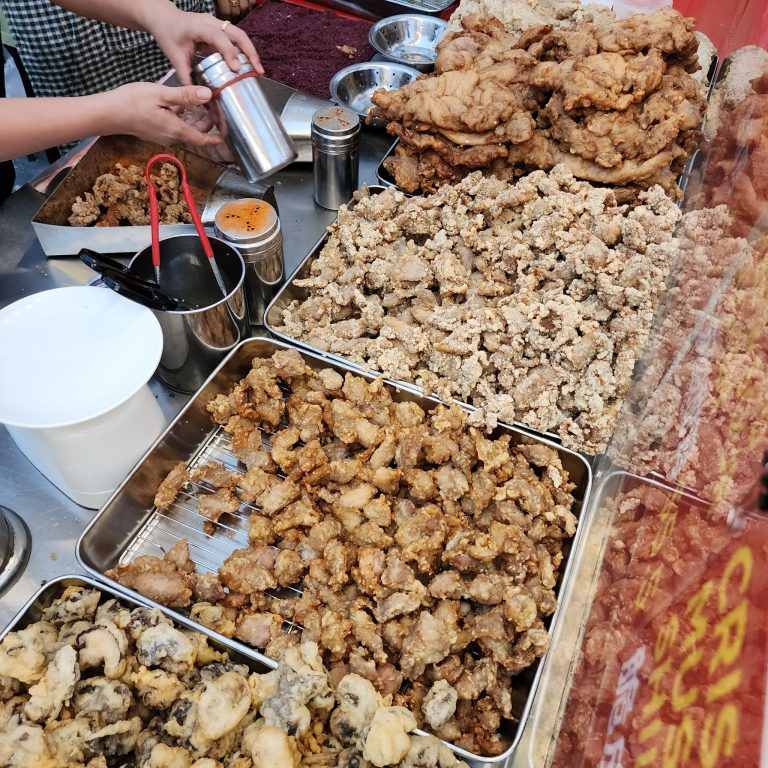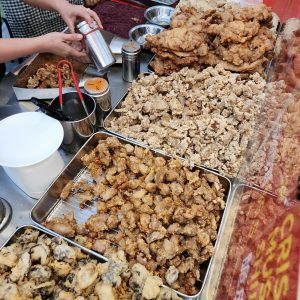 Other items such as finger snacks like Siew Mai and fried fishballs, are available as well.
---
Advertisements

---
The mock Shark Fin soup, which is a favourite among many, can also be bought at the Pasar Malam.
For the more adventurous foodies, there is a Stinky Tofu stall that is present at the Pasar Malam, which many swear by.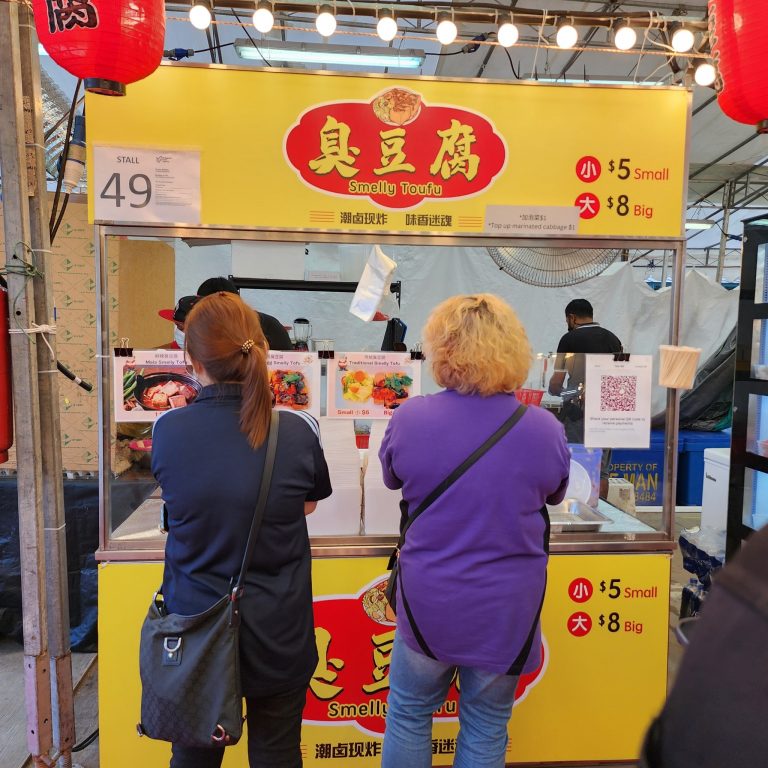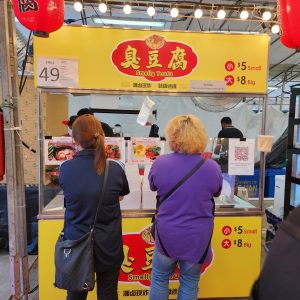 Although usually an acquired taste, many have been said to fall in love with it after their first bite.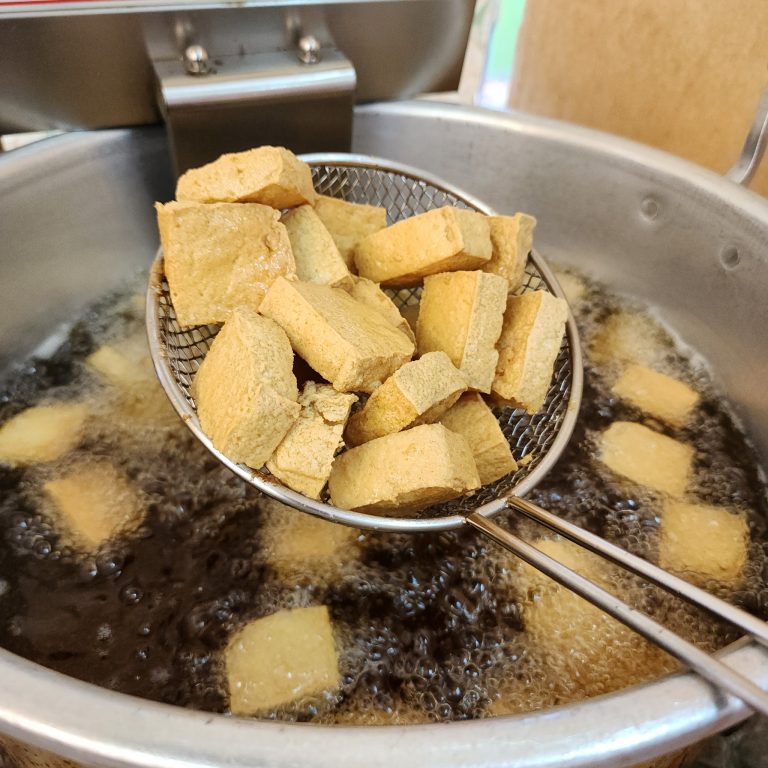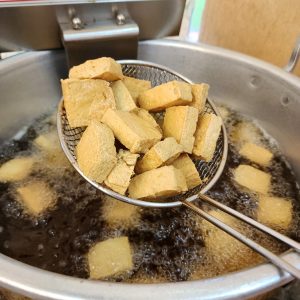 Other items such as Potato Balls, Oyster Puffs, Lok Lok, Tornado Potato and Takoyaki Balls can also be bought from the Pasar Malam.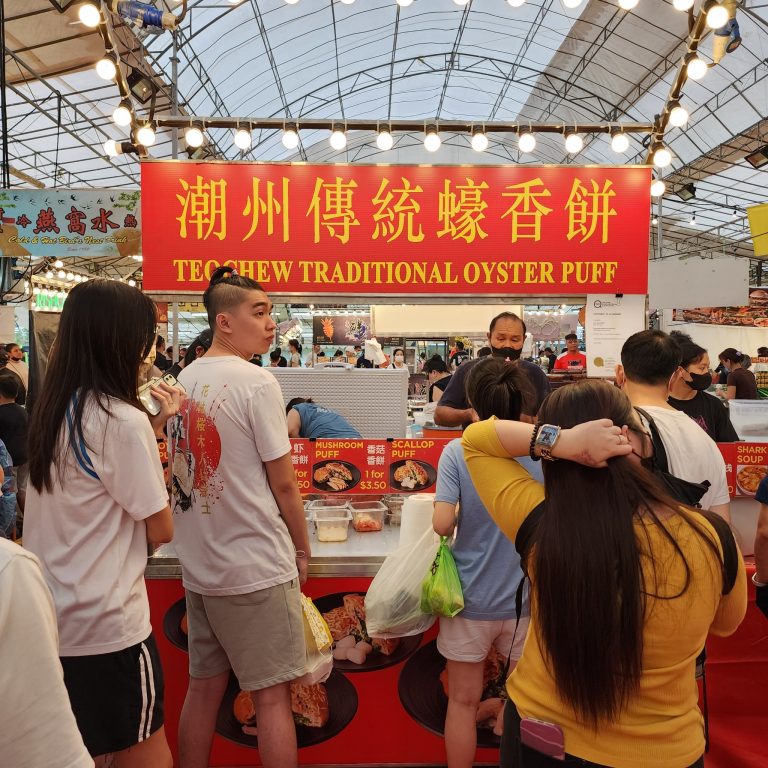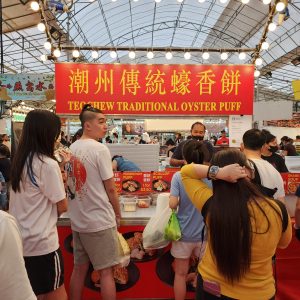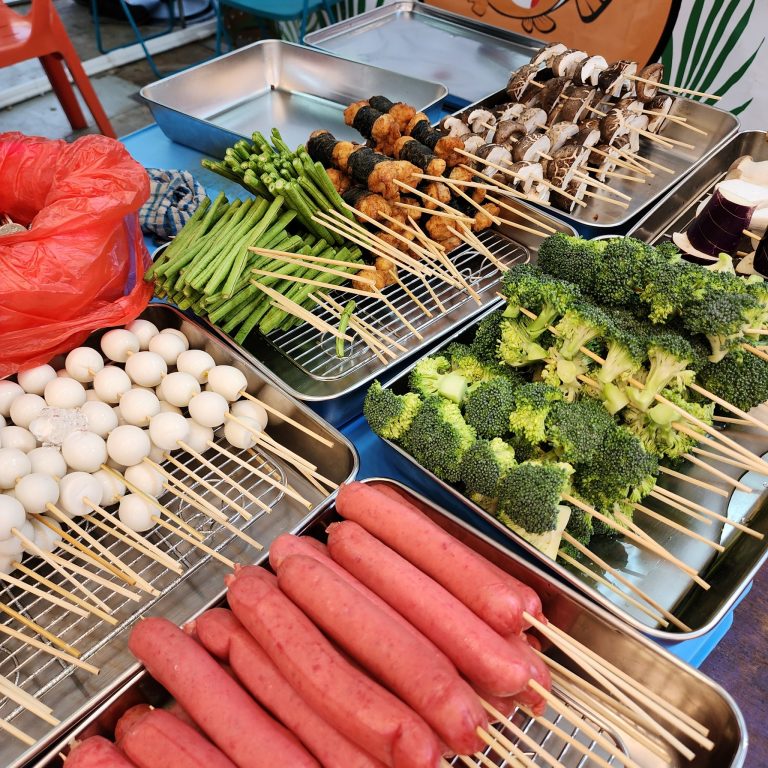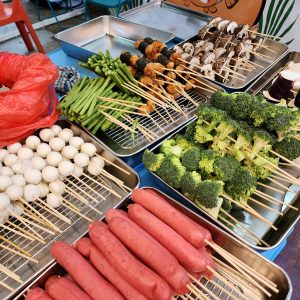 For those who are craving seafood, there is also a stall present which sells grilled squid. It is a very common street food item in Taiwan and is now available in this Pasar Malam.
The price of a grilled squid is $9.
After eating all those food items, you must be thirsty. To clench that thirst, you can buy every Singaporean's favourite Pasar Malam drink, the Birds Nest drink.
Although the price has increased to $2.50 from the usual $2.00, it is still a very worth it drink that will not fail to satisfy your tongue.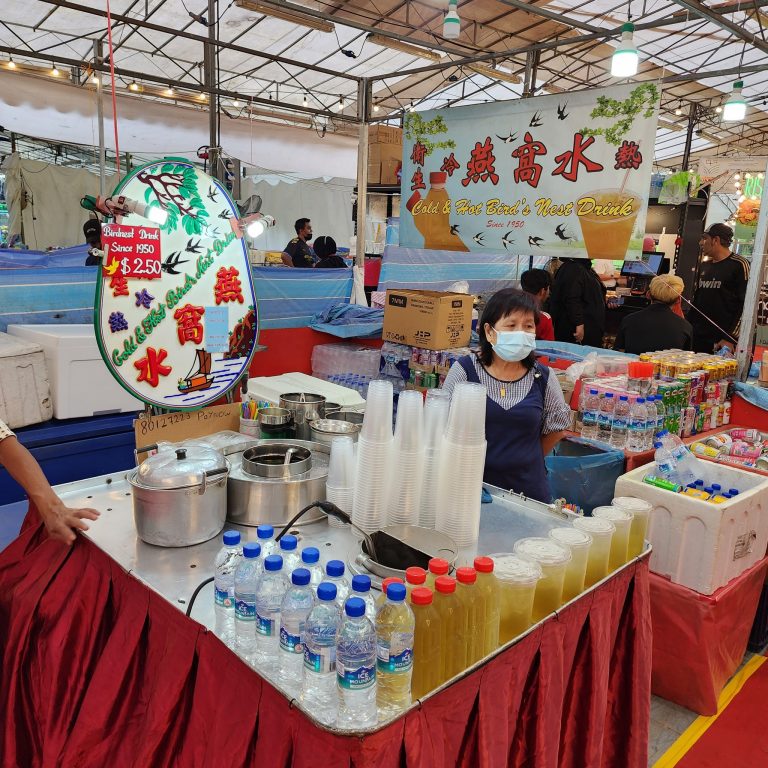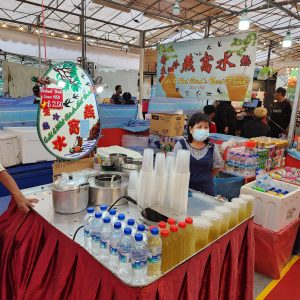 If you are bored of the Birds Nest drink, you can also purchase other staples such as Thai Milk Tea, which is served in both red and green.
---
Advertisements

---
For dessert, people can purchase the classic Icicle Pops, which comes in all kinds of flavours. It is well-liked by Singaporeans of all ages and the feeling of nostalgia when licking onto one is an added bonus.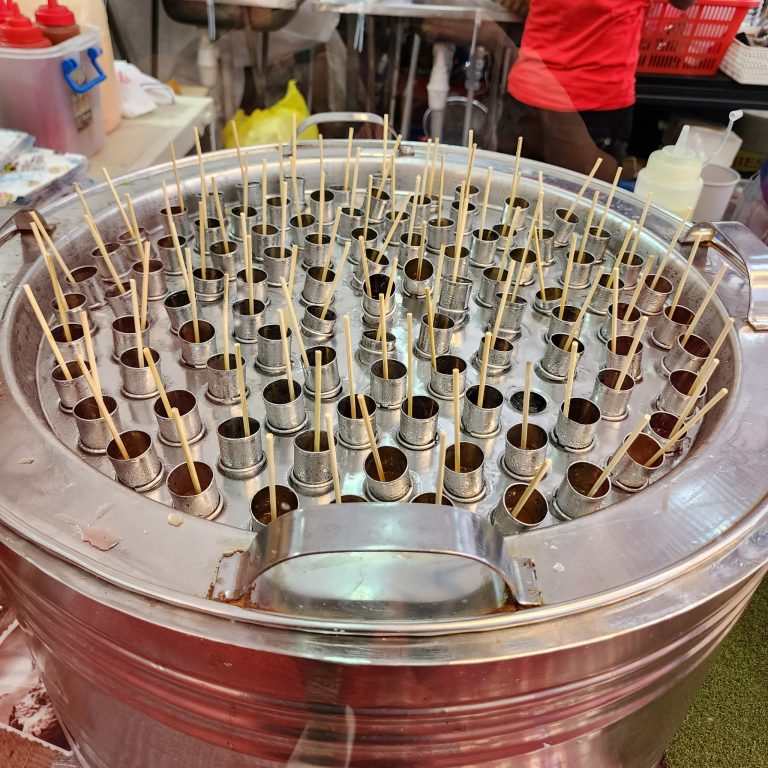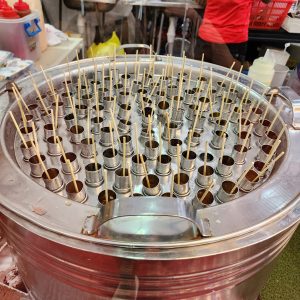 There are also newer contraptions such as fried Oreos and condensed milk buns to buy if you are feeling for a warmer dessert option.
After a long walk eating around the Pasar Malam, what else is there to do other than to buy more food back home?
There are many choices around the Pasar Malam, but one that caught many people's eyes is the cream-filled doughnuts.
From the photos, we can see that there are many flavours to choose from such as Chocolate and Strawberry cream.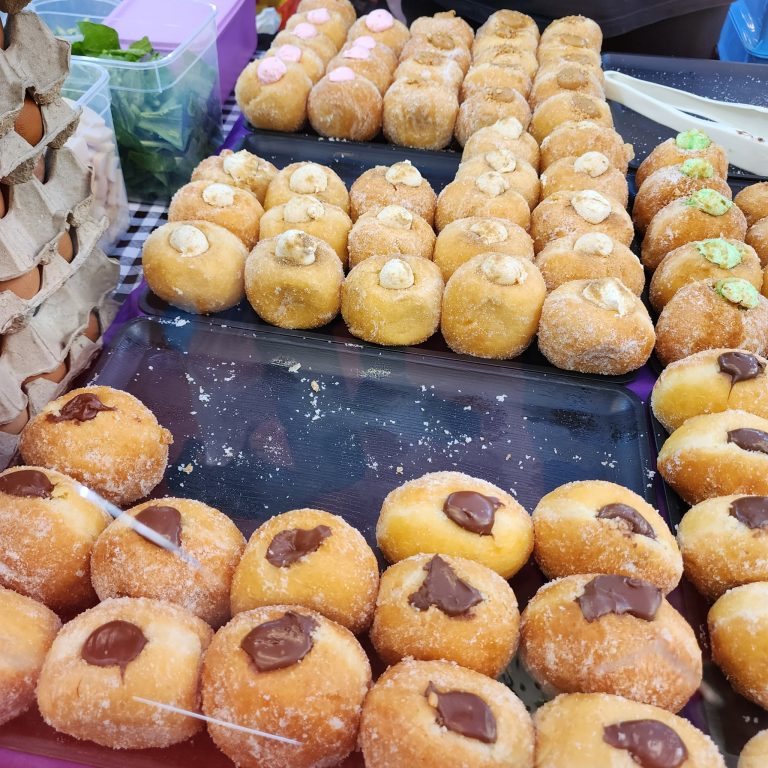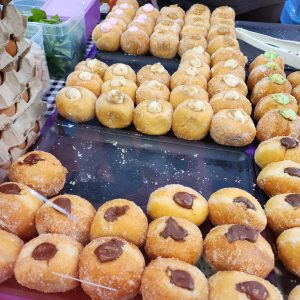 If you are more traditional and prefer fruits as your dessert, what other better fruit is there other than a durian?
---
Advertisements

---
With the recent price drops of durians during this durian season, there is no better time to feast on the King of Fruits.
Prices vary among the different types of durian. The classic Mao Shan Wang is priced at $12 per durian, while other varieties such as "Red Prawn", are priced at $15 per durian.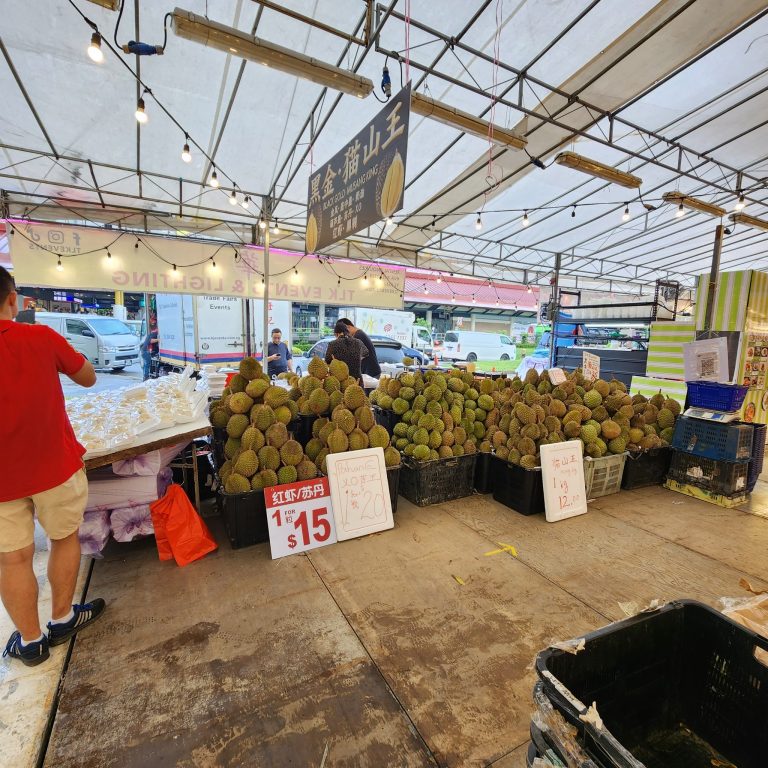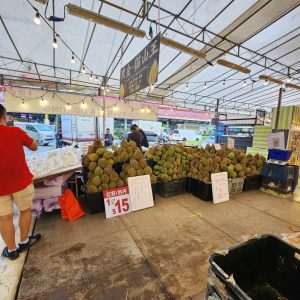 If you prefer your durian to be sealed to prevent the smell from taking over your fridge, be pleased to know that the stall is also selling ready-packed durians that are sealed.
The price for a ready-packed Mao Shan Wang is $28.
Join our Telegram channel for more entertaining and informative articles at https://t.me/goodyfeedsg or download the Goody Feed app here: https://goodyfeed.com/app/ 
Non-Food stalls
With so many food choices, it is expected that many will have a bloated stomach and to help with it, one can walk to the other side of the Pasar Malam where non-food stalls are located to Jalan Jalan.
---
Advertisements

---
From plants to everyday items, you can easily find whatever you need at this Pasar Malam.
For example, if you are looking for a sling bag or a new school bag, there is a stall that sells them.
If you are looking for phone covers or screen protectors, there is a stall that sells them.
If you are looking for pyjamas or simple clothing, there is a stall that sells them.
Heck, even if you are looking for nail clippers and a back scratcher, there is a stall that sells them.
From the photos, it can also be seen that there is a live stage at the Pasar Malam, people can expect to see performances there, but the timings of those performances are currently unknown.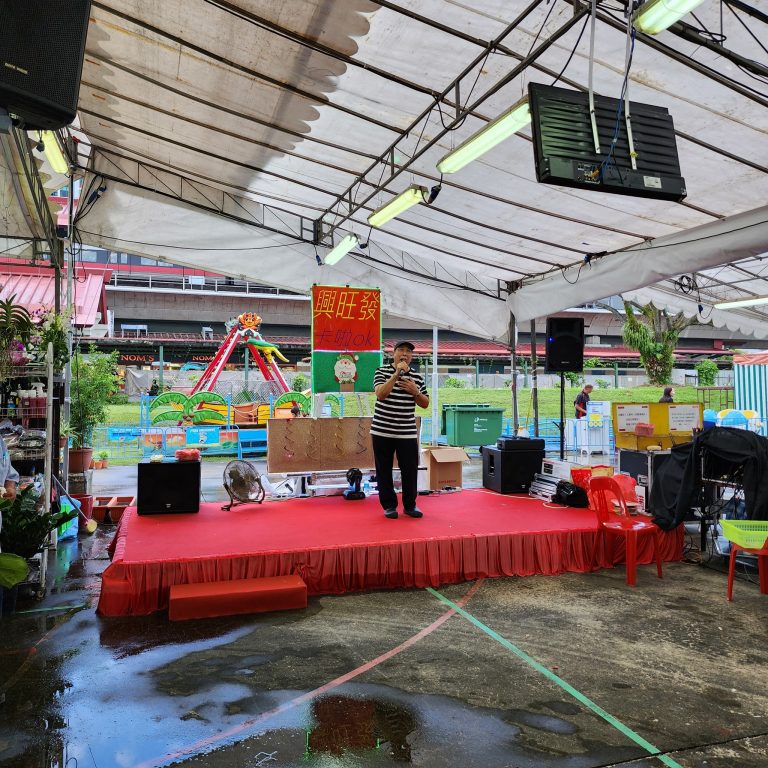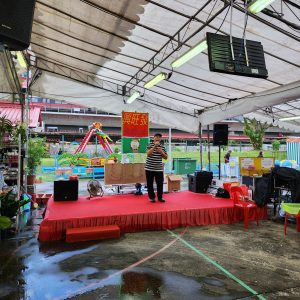 Games at Pasar Malam
Those with kids or those who want to relive their childhood, do not worry as there are many games for you to enjoy after snacking your way through the Pasar Malam.
In one section of the Pasar Malam, people can find multiple games such as claw machines, water guns and balloon popping.
---
Advertisements

---
If you were to explore even more, you would realise that there is also the traditional frog game that many Singaporeans played while growing up.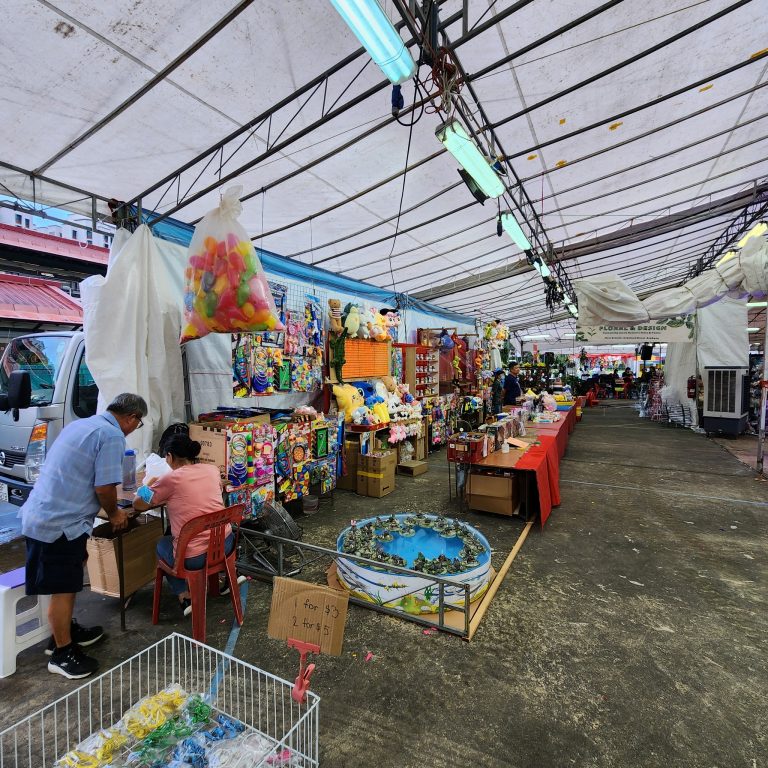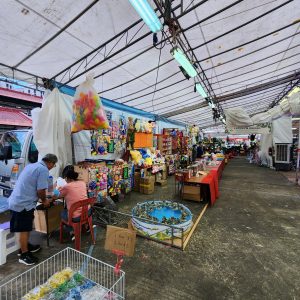 The games, however, do not just end there as there are many other stalls that are located outside of the Pasar Malam.
There are classic games such as the bouncing castle, the Merry-go-round and also ring toss.
However, something new that has not really been seen around is the robot-looking ride.
The new ride in question seems to be operable by the player, definitely something that many kids will be queuing up to try.
Complains about Pasar Malam
In the Facebook post, some Netizens took to the comments section to express their unhappiness with the price of the games and other aspects of the Pasar Malam.
One netizen mentioned that the games at the Pasar Malam were overpriced, as he was charged $8 for only 5 minutes of playing time.


This is considered quite a steep price as a game at the local arcade costs only $2 to $3 dollars at the local arcade.
Another netizen mentioned that there are no sitting areas at this Pasar Malam.

This essentially makes it hard for people to eat their food items, especially those that contain soup such as Oyster mee sua and Tom Yum soup.
Read Also:
Featured Image: Facebook (TLK Events and Lighting) 

Singapore has nearly 6 million people now,and there's a big problem. It's not about overcrowding; it's something more serious:
Read Also: