Two weeks after ComfortDelGro announced that it will raise its taxi fares from 1 March, other taxi operators like TransCab, Prime Taxi Premier Taxi, and Strides Taxi have decided to follow suit.
Reader: Why does this situation sound so familiar ah?
That's because it happened before lah, all of the taxi companies have always been in collusion with each other for the longest of times…
---
Advertisements

---
At the passengers' literal expense, of course.
Suddenly, I miss the times where Uber and Grab were engaged in a competition of fisty-cuffs. The discount vouchers they frequently gave out were awesome.
Raises in Fares
Starting from 1 March, normal taxi operators will be raising their flag-down fares by 20 cents.
Distance and time-based charges are also set to increase, wherein there will be an extra two-cent for every 400m (or 350m after 10km), and a two-cent increase for every 45 seconds of waiting time for normal taxis.
The Public Transport Council (PTC) has confirmed that the taxi operators have informed them about the decision to raise the fares.
The last fare adjustment was back in 2011, where ComfortDelGro similarly took the lead in raising the flag-down prices and distance prices by 20 cents and two cents respectively.
Reasons for the Fare Hike
According to ComfortDelGro, the fare hike is to mitigate the higher operating costs from rising fuel prices, and to support falling taxi drivers' incomes since the ridership rates are still lower than pre-pandemic conditions.
With regards to the rising fuel prices, it is an indisputable fact since mid-2021.
Due to the growth in demand for energy sources during the third wave of the pandemic, it has caused demand to sharply increase in spite of shortening supply.
In the past three months, oil prices have increased substantially.
On 20 January 2022, Brent crude oil was already going at $86.95 per barrel on the international market, a 30% hike from November 2021.
The Goldman Sachs Group predicted that crude oil prices will hit the $100 mark in the third quarter of 2022…
---
Advertisements

---
But no thanks to President Putin and his decision to invade Ukraine, the prices have soared to $105 per barrel in the past two three.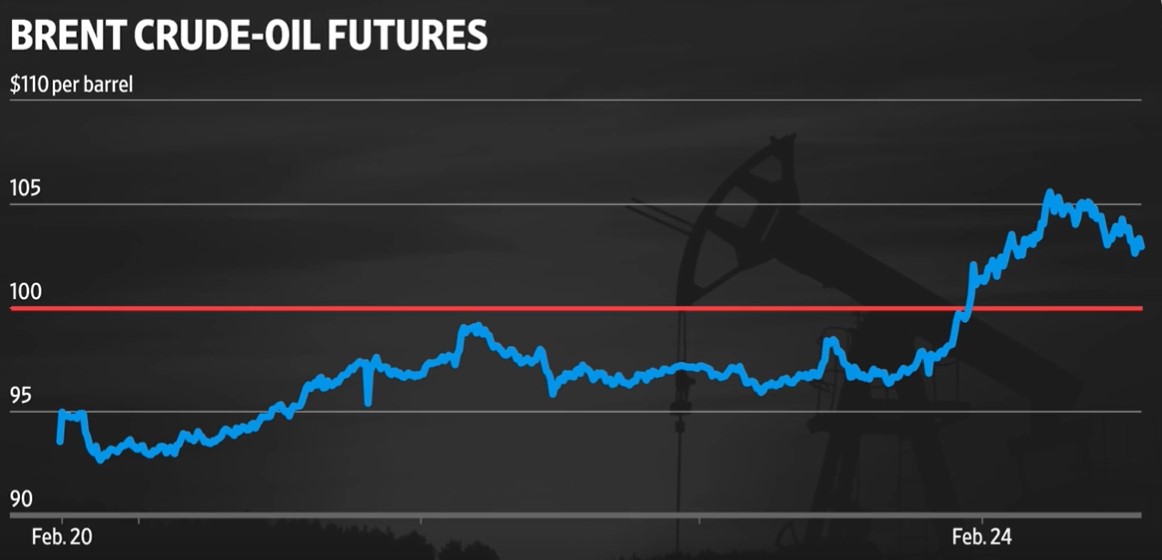 Joy.
Higher increases in the oil prices can be expected if the war on the European continent drags out, and if Saudi Arabia and the Organisation of Petroleum Exporting Countries (OPEC) doesn't step in to increase the supply, we might have a third oil crisis on our hands.
The plights of a global economy, that's all that can be said.
Deregulation of Taxi Fares
It should be mentioned that different companies will have slightly different fare hikes, so you might want to check with the specific taxis you're riding before you actually sit yourself comfortably on the upholstery.
Industry sources state that only flag-down rates should be affected, while the distance and time rates will remain the same.
The other fare hikes will kick in a week after ComfortDelGro, on 7 or 8 March.
---
Advertisements

---
And since taxi fares have been deregulated since 1998, the PTC has no right to intervene or control the fates of taxis or private hire cars.
The only things that taxi and private hire car operators are obligated to do is to inform PTC of any fare increases for the sake of transparency, and to ensure that passengers are aware of the additional surcharges when they hire a taxi.
PTC explained the rationale behind the deregulation: "This allows demand and supply for such services to be matched efficiently based on prevailing market conditions, while spurring operators to improve their service offers and to maintain competitiveness in their fares."
For this price hike, I won't argue because of the oil, but this doesn't mean that the taxi operators having a mutual agreement with each other doesn't hold water.
Big Brother ComfortDelGro's decisions are never wrong, after all. 
---
Advertisements

---
Read Also:
Featured Image: Shutterstock / Dr David Sing