---
Advertisements

---
How did people feel when the teenagers vandalised their neighbourhood?
They saw red. 
4 Teenagers Arrested for Vandalism of Public Property
On Sunday (13 November), when most were either bingeing Netflix or sleeping, four goofy teenagers decided to set out in the wee hours of the morning to showcase their artistic talents.
They headed to Block 325 Sumang Walk in Punggol and defaced the multi-story carparks, various park amenities, as well as a motorcycle.
Their spray paint was found on multiple walls, in the forms ranging from random scribblings and various acronyms to vulgarities and obscenities.
Also, they drew on the windshield of a motorbike.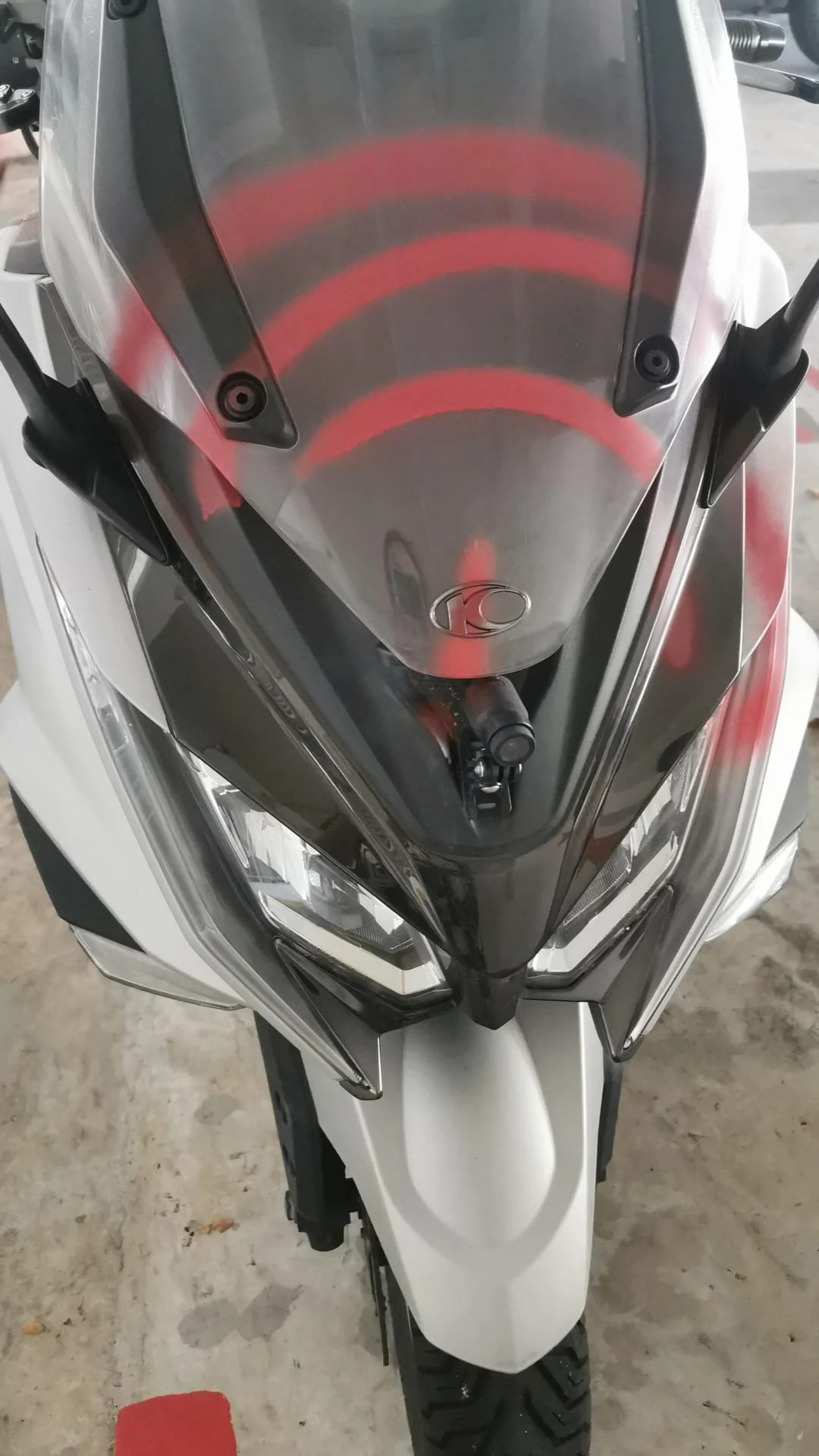 Notable entries for becoming Banksy's successors include:
Wall of vulgarities
One of the walls was filled with swear words.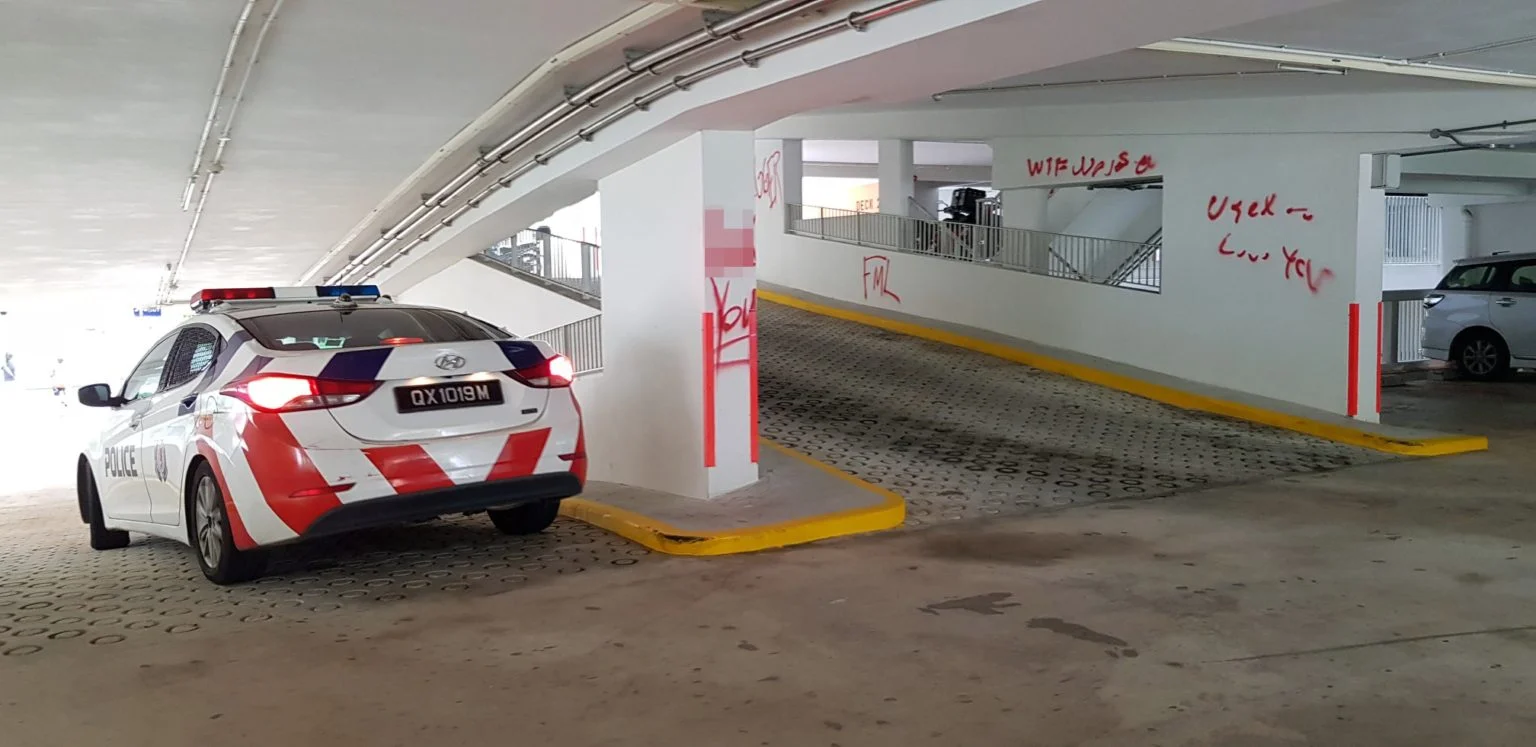 Up Down Upside Down
The up and down signs had been defaced with the directions swapped and rewritten.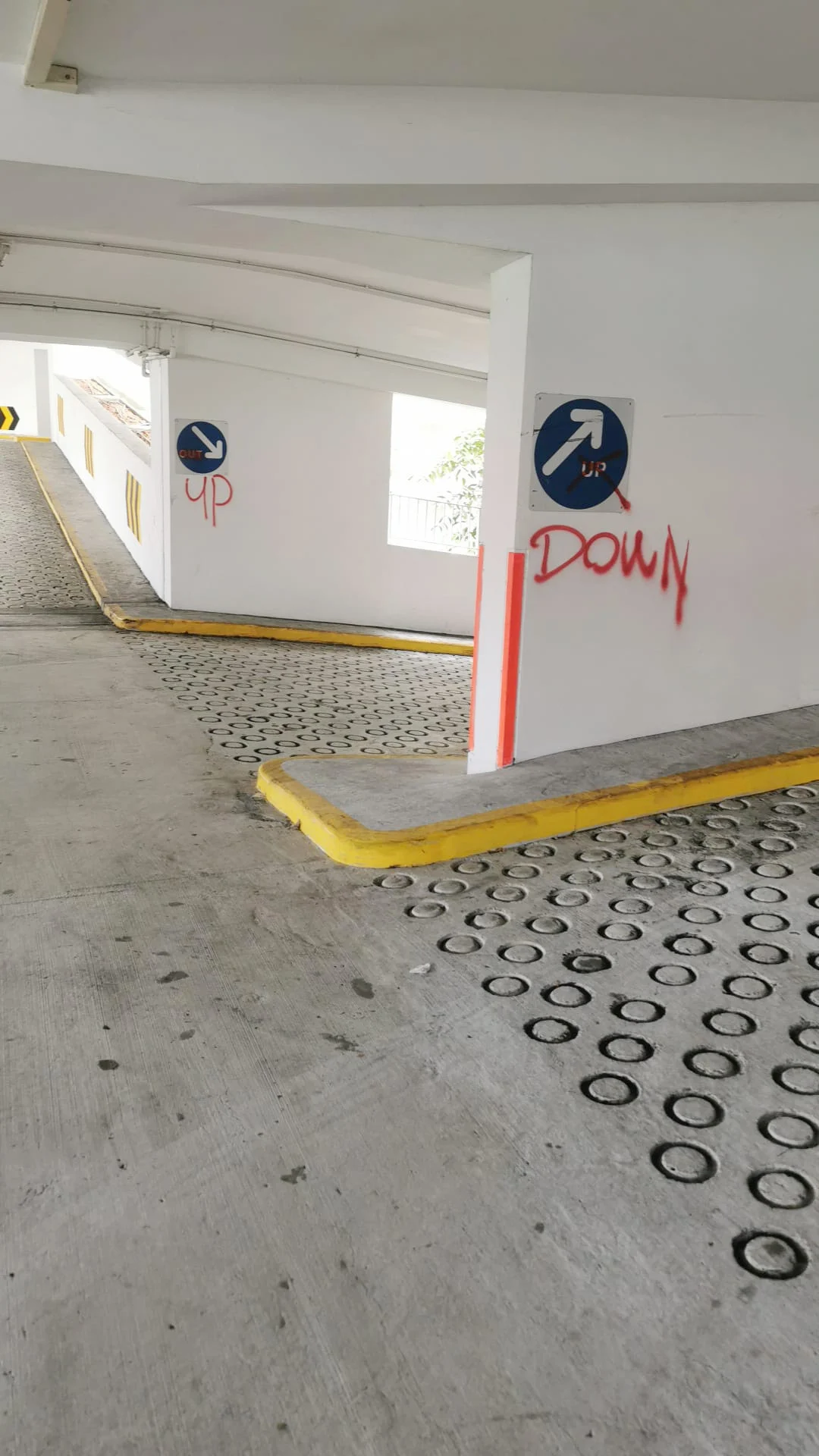 Fitness Funk
They have also defaced the fitness corner in the vicinity of the carpark.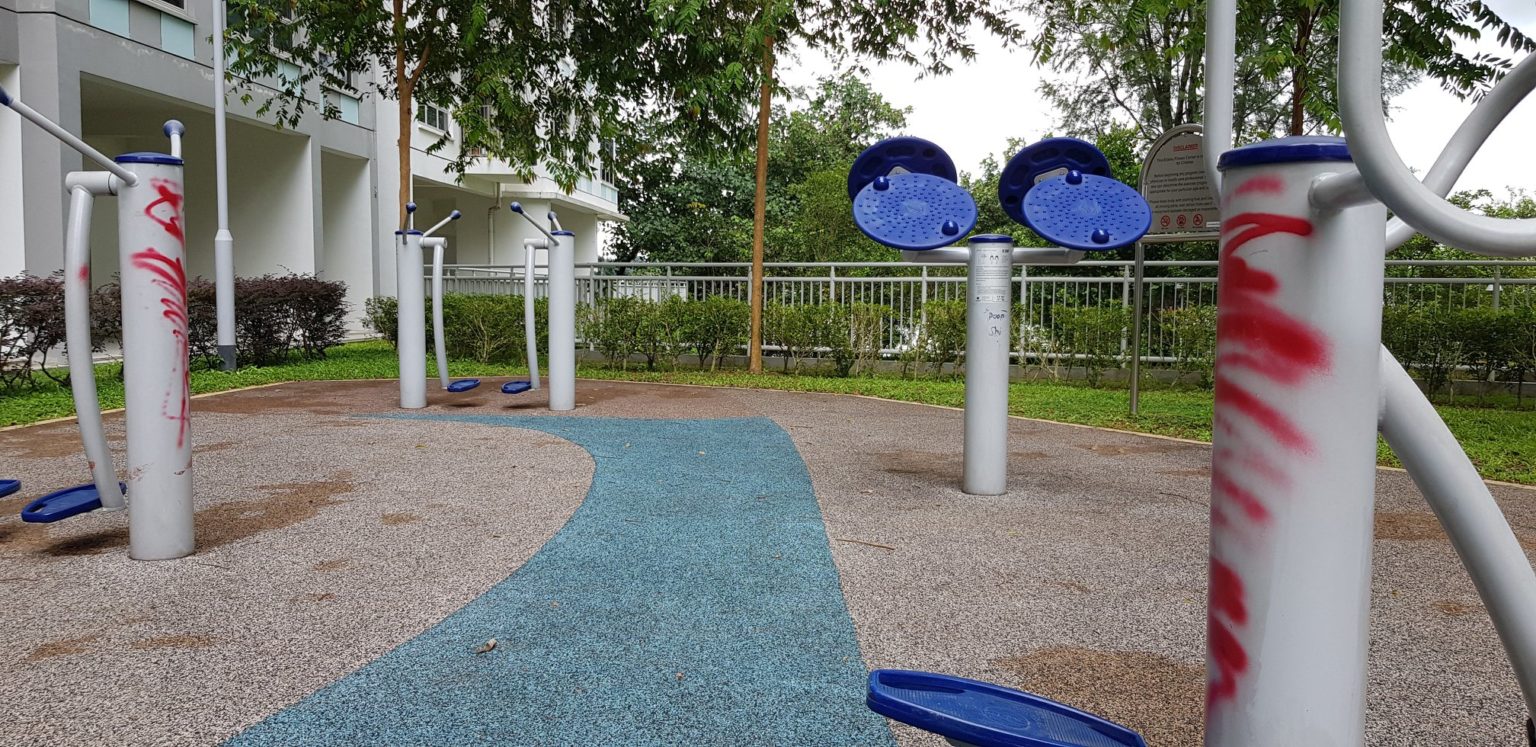 ---
Advertisements

---
The Aftermath
What's the difference between Banksy and these 4 teenagers? Banksy doesn't get caught.
Aged 13 to 14, the mischievous perpetrators have since been arrested after a police report was made at 2:40am on the same day. Short lived glory. 
The act has been deemed to be an act of mischief and vandalism. Investigations are still ongoing. 
For acts of mischief, one is liable to be fined and/or imprisoned for a maximum of two years. 
For vandalism, one may be fined up to $2,000 or imprisonments of up to three years, and three to eight strokes of the cane. 
However, the alleged offenders are not of age and if prosecuted, would be charged at the juvenile court. 
Netizens online have expressed their distaste at the offence. 
Some have criticised the teens' naivete while others have lambasted the education system for being ineffective and not teaching the students to not vandalise. 
They have applauded the CCTV system, saying that it is very effective and offenders will be caught very quickly. 
On the punishment side, some have voiced that since the teens vandalised, they should be the ones who cleaned up the mess, and be given more social work to do.
---
Advertisements

---
Extremists have even called for the teens to be given caning, as the law did with 18-year-old US teenager Peter M. Fay in 1994.
Spare the rod, spoil the child?
This is the actual footage of the incident:
Read Also:
Featured Image: YouTube (SG Road Vigilante) & Facebook (Shin Min Daily News)