---
Advertisements

---
Last Updated on 2022-08-16 , 2:08 pm
Can you believe it's been 11 years since Universal Studios Singapore hosted its first Halloween Horror Nights (HNN) event?
After taking a break from COVID-19, Halloween Horror Nights is back in full swing for its 10th edition this year, with hair-raising programs lined up across 19 event nights, running from 30 September to 5 November 2022.
Here's everything you can expect from HNN this year.
A Trip Down Scary Memory Lane With HNN's Haunted Houses
The haunted houses in USS are a pretty important part of the HNN experience, and for good reasons.
For one, the lines are scarily long, building up ample anticipation so that you're all hyped up by the time it's your group's turn to go in. Once you're in, it's a struggle between trying not to scream like a little girl and stopping yourself from punching the scare actors in the face when you've been targeted for a jump scare. Pretty thrilling experience, eh?
This year's headlining haunted house will pay tribute to some of the scariest and most iconic ones in the past nine editions of HNN.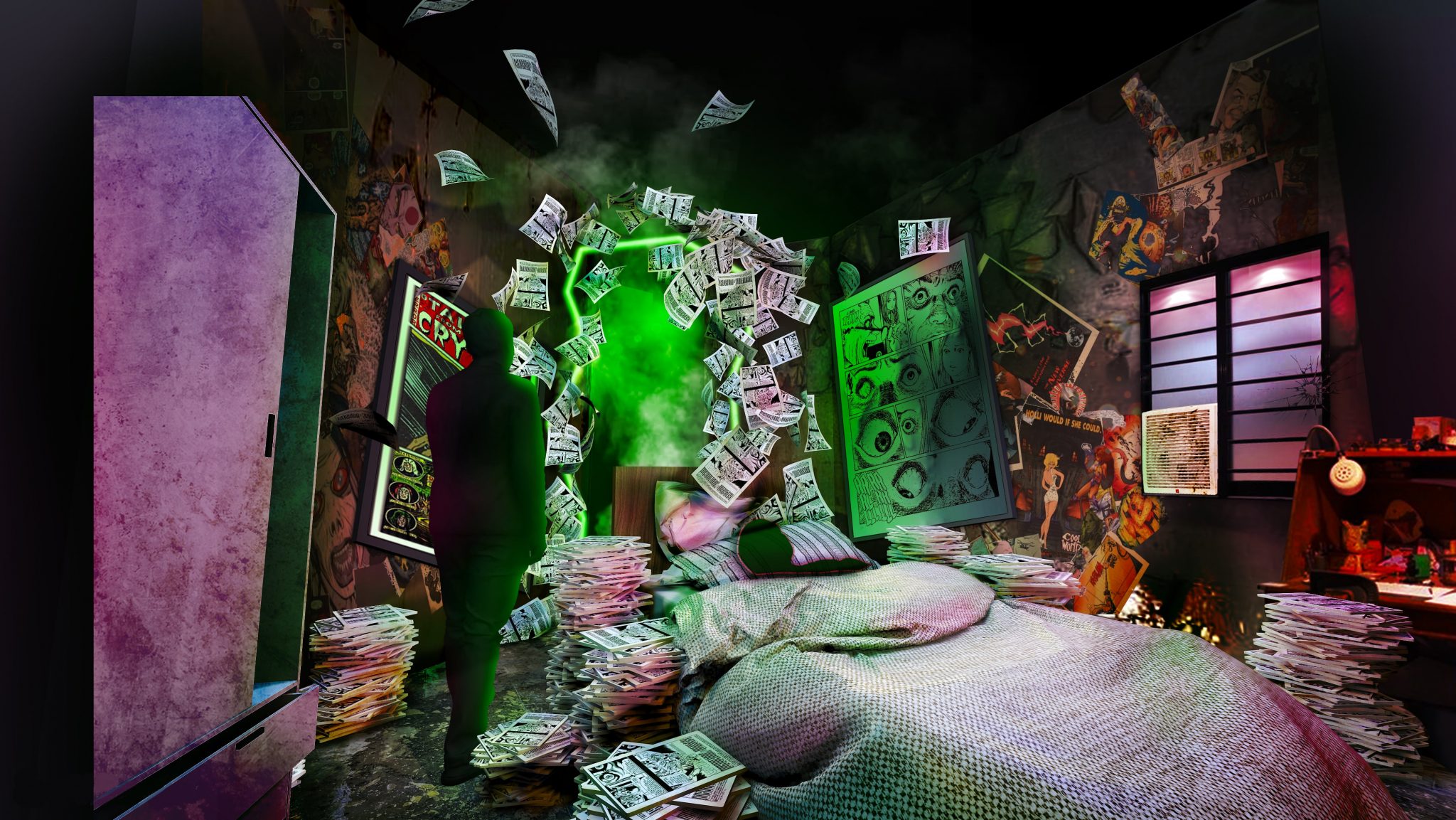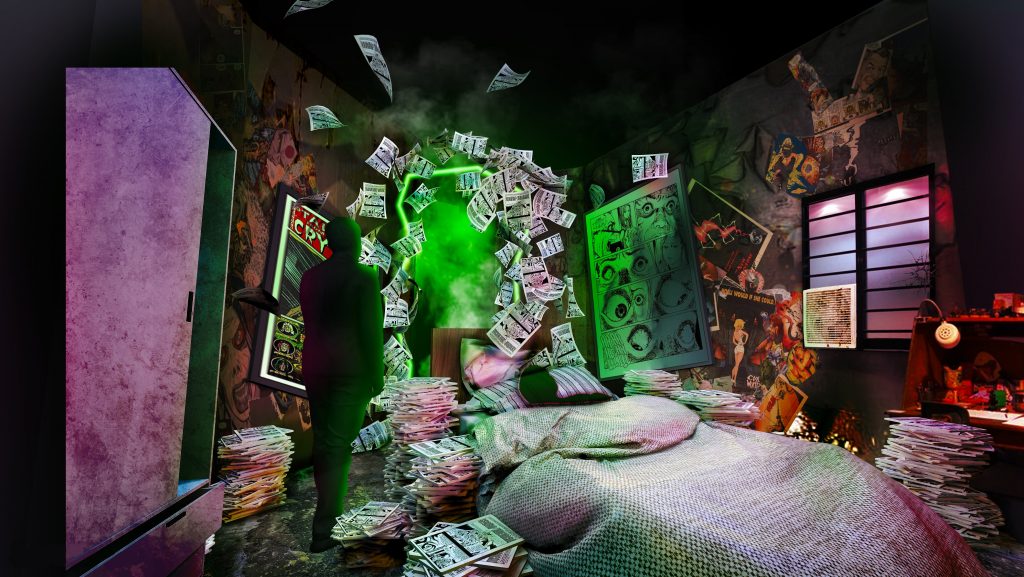 Enter the Killustrator's house, where you'll step inside the mind of and come face to face with a demented artist determined to outdo himself as he brings to life each of his favourite moments from the previous events in Killustrator: The Final Chapter.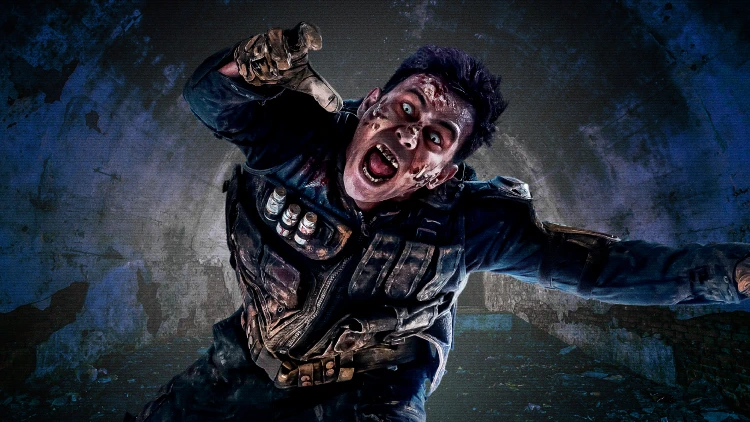 Zombies never seem to go out of style, evidently from the number of the South Korean zombie films Netflix seems to roll out consistently.
Now, you'll get once in a lifetime chance to prepare and fight during a zombie apocalypse in this year's HNN too.
Step into your worst nightmare in Operation: Dead Force, where you'll undergo a drastic transformation to become to become part of a special forces of mutant zombies to fight zombies.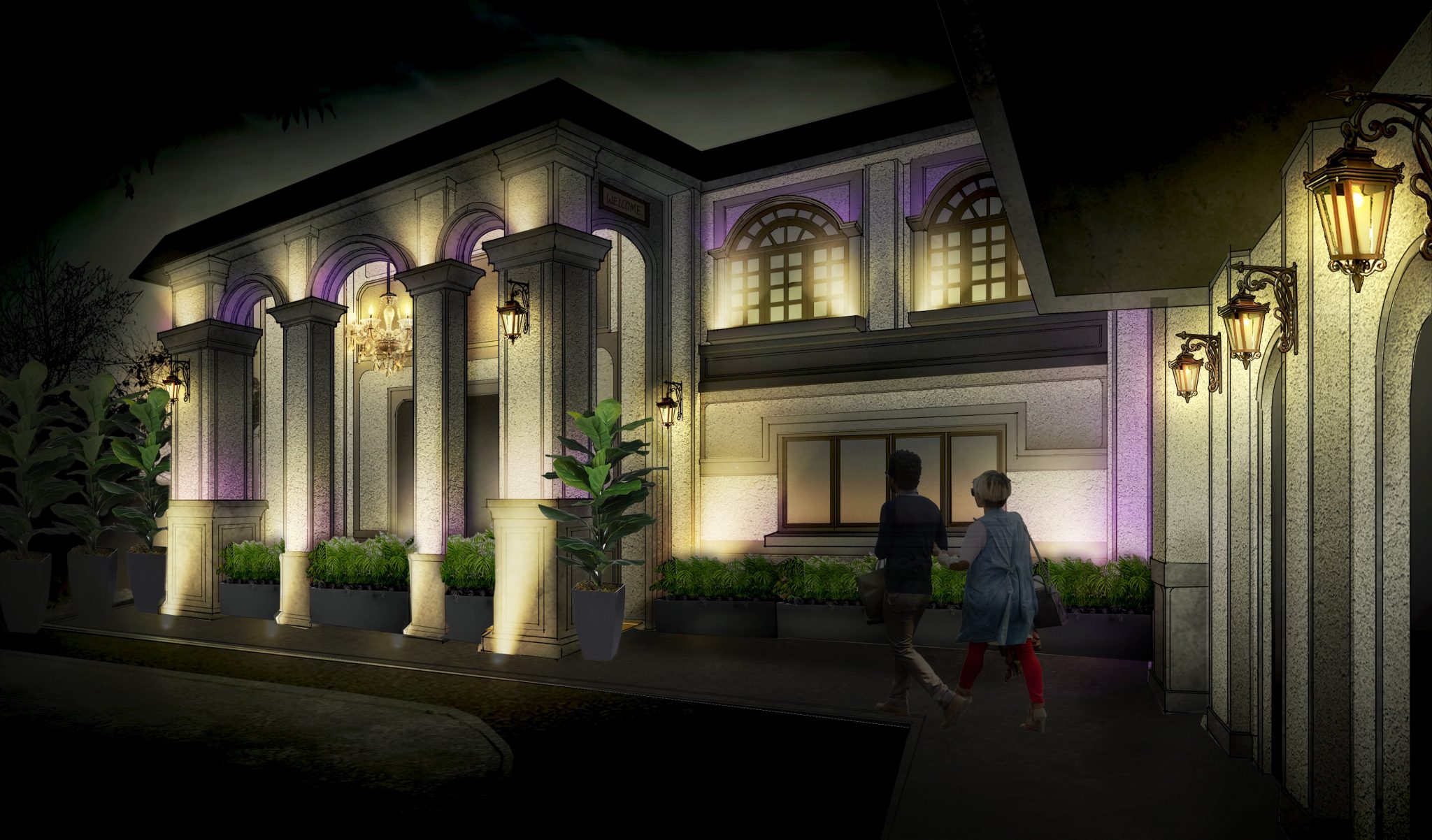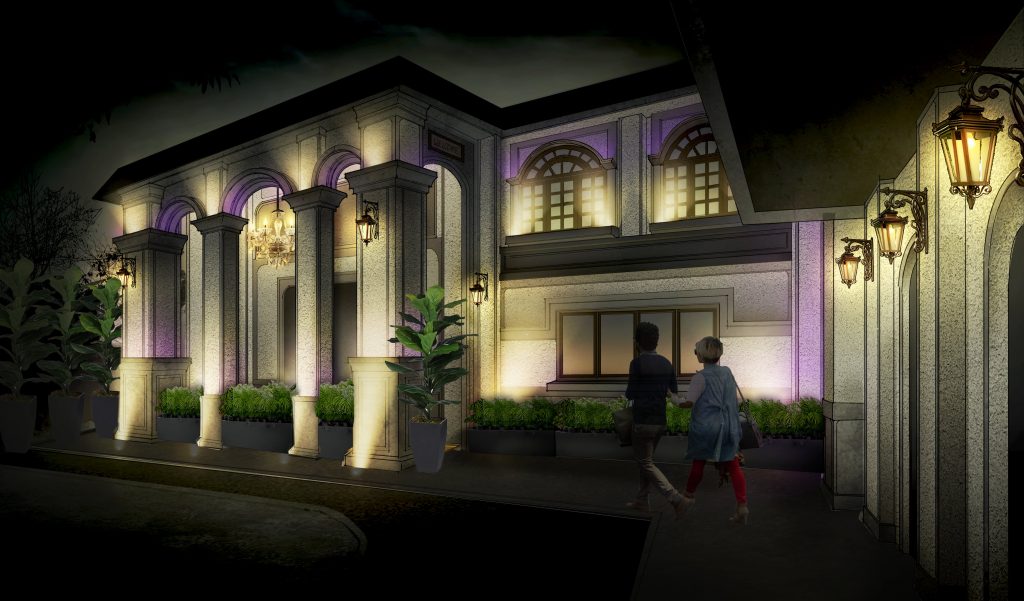 Us Singaporeans have also grown pretty fond of having staycations during the pandemic, so here's one more to add to your memories—The Hospitality of Horror.
Visitors will get a grand tour of a restored mansion once inhabited by Southeast Asia's then-richest tycoon and his favourite wife, upon arrival. But beware—nothing's always as it seems.
Laser Tag with Criminals
First introduced in the 7th edition of HNN and brought back by popular demand a year later, the Laser Tag is one of the most interactive, bonding activities you can take on with friends at HNN again this year.
At just $38 more, you can take part in a round of exhilarating laser tag complete with puzzle-solving challenges in Escape the Breakout.
The facility you'll be fighting in will contain some of the world's most deadliest criminals serving out their sentences. A new shock therapy designed to keep them behind bars will mulfunction, so it's up to your team of five to solve mind-bending puzzles to escape these villains who are definitely out for blood.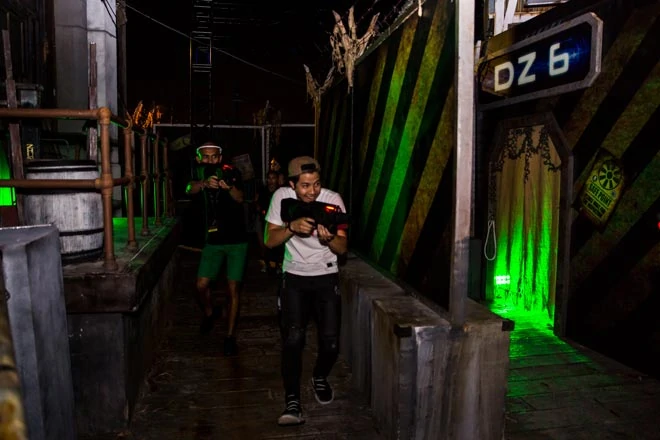 Astrology-Themed Scare Zone & Pontianaks
When you think of astrology, you might fondly recall of the times you spent scrolling on Instagram liking posts that you're certain confirms your crush's compatibility with you just because "the stars said so".
Things over at HNN certainly won't be as cheery, though.
The well-loved Astrology theme gets a dark twist this year in one of the scare zones, as 12 Dark Zodiacs are primed by the fabled Horrorcle to harness the power of their supreme leader, the 13th Zodiac, in The Dark Zodiac.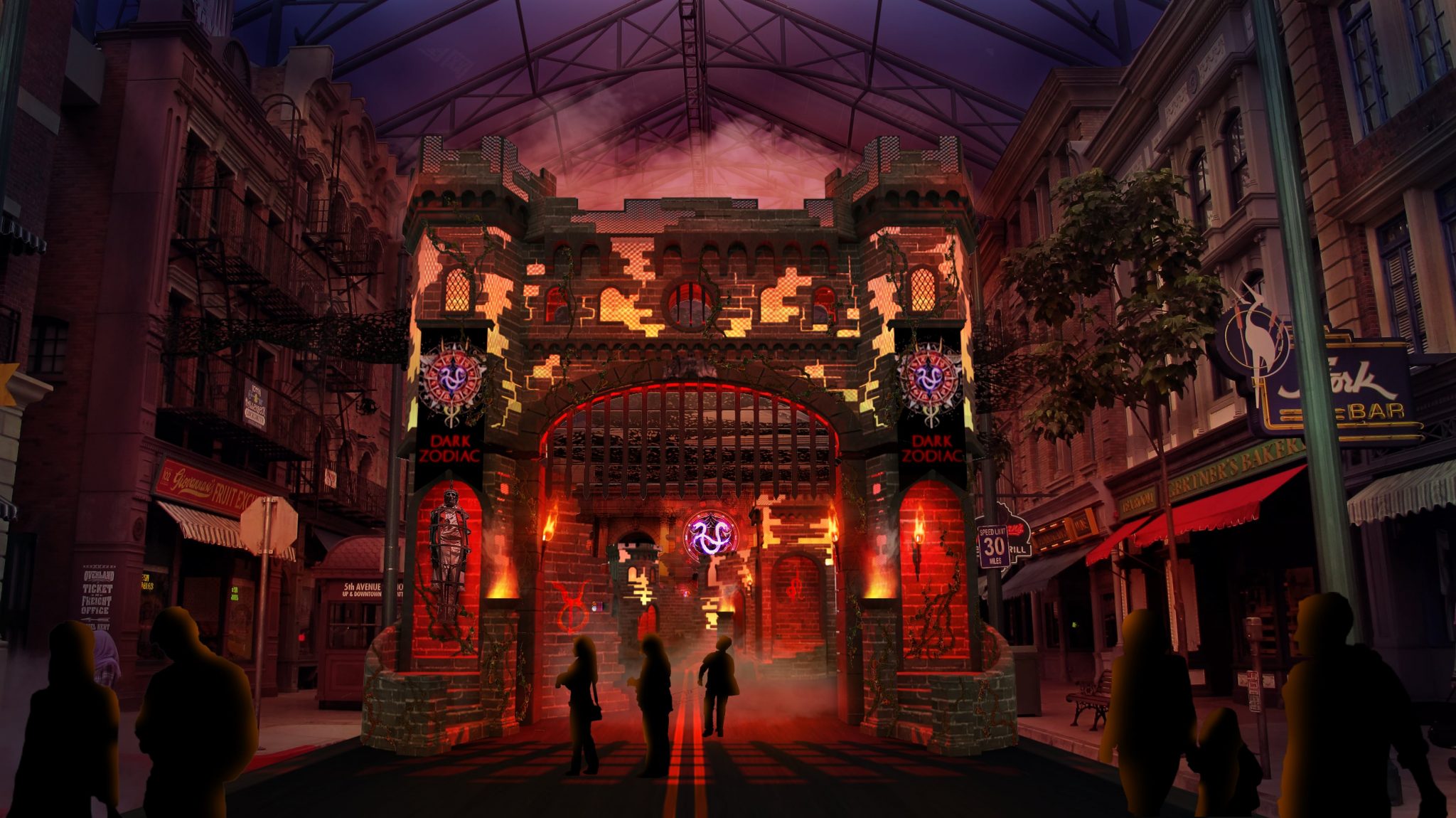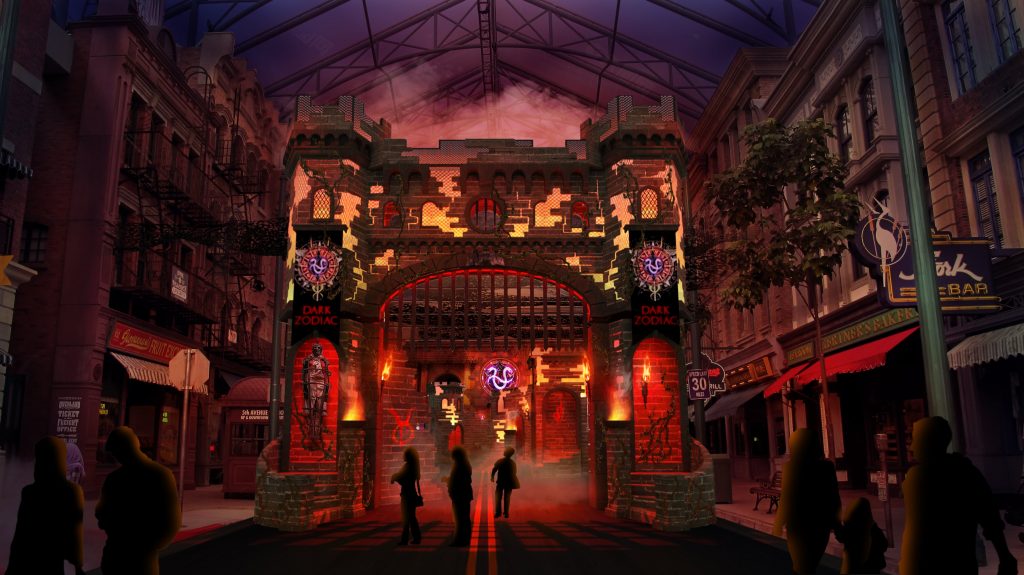 Ghastly sightings are also just around the corner as you enter a livestream
challenge to hunt and trap Southeast Asia's most vicious spirit, the Pontianak.
Retrace the steps of influencers to find out if the hunters become the hunted in The Hunt for Pontianak.
---
Advertisements

---
So go on and enter these spine-chilling scare zones, where unlike in haunted houses where it's dark and nobody can really make out the extreme fear (and maybe tears) in your face, you'll be able to run and scream to your heart's content while onlookers watch in amusement.
Die-ning Experience
All that running around will undoubtedly work up an appetite eventually.
Why not sit down for a deliciously-wicked meal over at the Die-ning with the Dead experience?
Not only would you be able to savour a truly sensorial experience as the horror-themed meal, your night will also be complete with ghoulish entertainment.
Sit back, relax, and enjoy a comically cryptic journey into the other realm by the Spirit Medium and his creepy Henchmen, in search of the fabled MissFortune.
The macabre dining experience will be held at KT's Grill will be made available with a $105 top-up.
---
Advertisements

---
Not sure what's scarier: the experience or the price.
Beat the Queues by Purchasing Tickets Online
The only thing scarier than the programme lineup at HNN, is potentially having to queue for a long time to get your tickets on the day you're visiting.
Fans can purchase Universal Studios Singapore's Halloween Horror Nights 10 tickets online beforehand, and regular tickets will be available from $78 for peak nights and $68 for non-peak nights.
If you're going in a group of four, consider purchasing the Frights for Four bundle deal of 4 tickets at $388 for peak nights and $338 for non-peak nights.
What's more, the bundle comes with perks including early entry to the park at 5pm and a Halloween Horror Nights set meal.
---
Advertisements

---
If you're still on the fence, just remember: the thing about Halloween Horror Nights is that even if you're not one to scare easily, it's still pretty fun to watch your friends get scared the living daylights out of them.
Sometimes, that's all the entertainment you need.
So go out, grab your closest buddies, and have the spookiest of times at USS this halloween.
Read More:
Featured Image: Resorts World Sentosa

Fresh grads, you don't need any experience to earn up to $4,200 with this "secret":
Read Also: