---
Advertisements

---
After revising the date of Vesak Day for 2023, the Ministry of Manpower (MOM) has announced that it will fall on 2 June instead of 3 June.
The original 3 June date for Vesak Day was determined in reference to the Standard Chinese-Western Multi-Year almanac.
It was revised after the Singapore Buddhist Federation verified the date against other Chinese almanacs following public feedback.
For the sake of following the Mahayana tradition, the date for Vesak Day 2023 was changed to 2 June, so that it will coincide with the 15th day of the Fourth Lunar Month.
For Buddhists, especially those who follow the Mahayana tradition, there are certain days of the month where they adopt vegetarianism as a rite of abstinence or purification.
This typically falls on the first and fifteenth day of the lunar month.
As such, Vesak Day 2023 will fall on a Friday instead of a Saturday.
In a statement on its website, the federation wrote, "We are sorry for any inconvenience caused and will in future conduct additional checks and verifications to prevent similar occurrences."
Due to the revised date, there will be seven long weekends in 2023.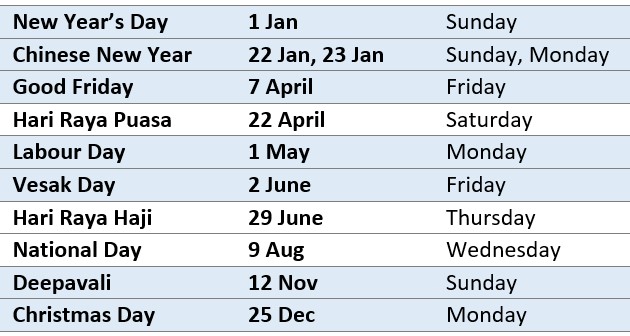 Read Also:
Featured Image: joeni91 / Shutterstock.com
---
Advertisements

---

Here's why a 4-day workweek might finally really be possible in Singapore soon:
Read Also: