---
Advertisements

---
Local celebrities dabbling in side businesses appears to be a growing trend, what with Wang Lei, Pornsak Prajakwit and Michelle Chia engaging in livestreaming e-commerce, or an actor from Ah Girls Go Army starting a food stall (though it toppled in a few months).
This time around, Thomas Ong is joining the fray, with a pop-up wanton mee noodle stall at Singapore Food Festival 2022.
After a two-year-long drought, the food festival has finally returned, bringing a whole feast of over 70 gastronomic experiences based on the pillars of heritage, contemporary and innovation.
This year's theme is Real Foodies Only, and the festival is being held from 31 August to 11 September at Bayfront Event Space.
There will also be a Festival Village with over 25 food establishments and a special nine-course dinner, plus an array of Masterclass workshops, tours, and exclusive menus at partner restaurants.
 One of the stalls is opened by local actor Thomas Ong and top five finalist in Masterchef Singapore Aaron Wong, and their stall is called "Wang Ji Wanton Mee" (王记云吞面).
This is just a guess, but the name is probably derived from their shared surname of "Wang" (王), while the second character translates to "remember".
As Shin Min Daily News reporters were taking a look around the festival, they noticed Thomas Ong himself bustling about the stall.
The Reason For Opening The Stall
When asked about the reason why he opened the stall, Thomas said that he personally loved eating wanton mee.
After eating the wanton mee prepared by good friend Aaron Wong—who also runs Mee Hoon Kuay store—he kept reminiscing about the taste.
Hence, he looked for the chef to partner up.
---
Advertisements

---
In order to participate in this year's food festival, the pair have been preparing for a few months.
Thomas mentioned that they were constantly testing out different recipes in their homes and asking their relatives and friends to be their taste tasters.
If the customers react favourably, he will consider opening an permanent store.
For a pop-up stall, business seems to be doing well: Wang Ji Wanton Mee sells around 300 bowls every weekday, and he estimates that the sales can reach 500 bowls during the weekends.
However, due to the open-air set-up of the food festival, Thomas worries about the afternoon heat during the weekends. If the weather refuses to cooperate, he fears that the customers won't come.
He adds that the stall opens earlier for business doing the weekend. Since it is his first time taking the brunt of the afternoon heat while working at a food stall, he finds the heat almost unbearable.
One Bowl For $12
It is unclear whether the price is only for the food festival, but each bowl of Wang Ji Wanton Mee costs $12.
The customers are undaunted by the price, however, as Thomas notes that there are a few patrons that have returned repeatedly.
By his observations, the customers are reacting favourably; many customers have commented that they liked the smoky flavour in the wanton mee sauce because it is very unique.
According to the Facebook post Thomas Ong made on Sunday (4 Sep), local celebrities Li Nanxing and Vivian Lai stopped by to support his store too.
---
Advertisements

---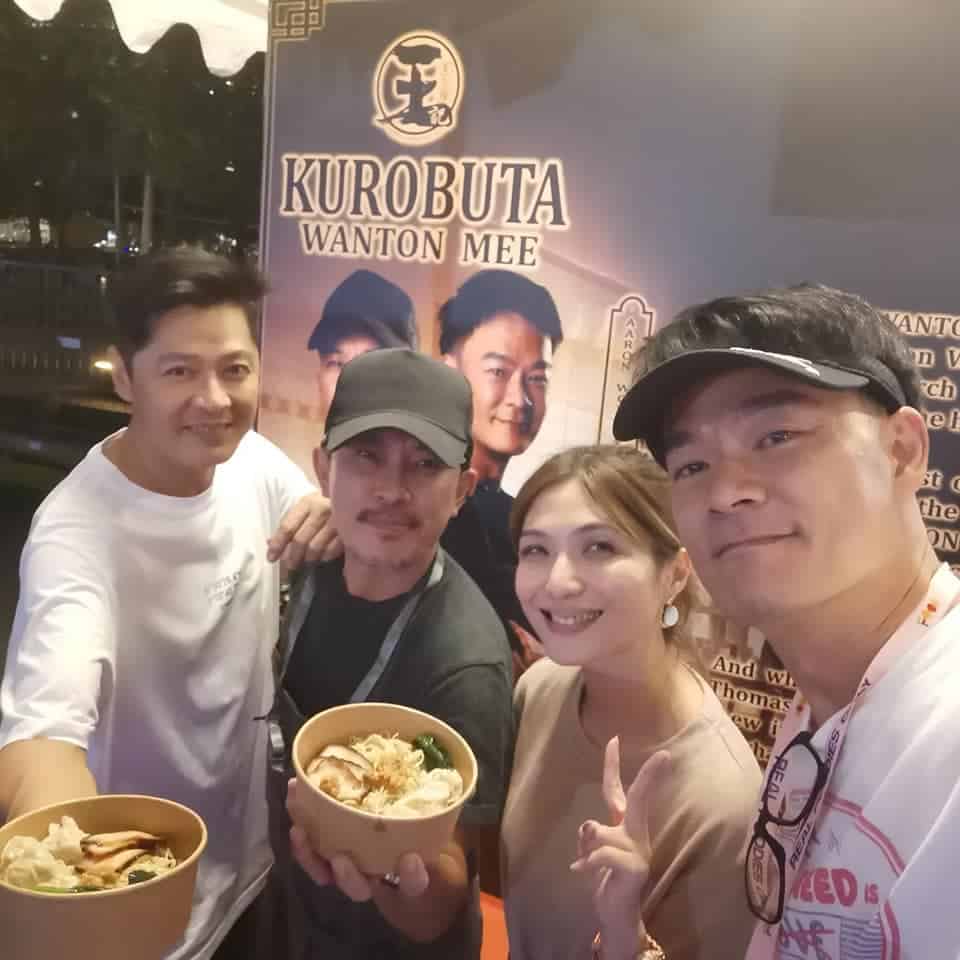 On a separate post, he attached an image of the snaking queue outside his stall, revealing that they "were so busy that they could step away", to the point where they did not have the time to eat or rest.
First F&B Foray
Thomas confessed that he felt very nervous since this is his first foray into the food & beverage (F&B) business.
"It's really difficult in this line of business. Some of the ingredients require a lot of time and personal preparation. The black char siu is carefully grilled by the chef, and even the side dishes are meticulously prepared. Every bowl of wanton mee is cooked and sold on the spot."
Moreover, when they are closing the stall for the night, all of them have to help to clean up the area. After sending his workers home, he would only reach his own house at around 1am in the morning.
Read Also:
Featured Image: Facebook (Thomas Ong 王沺裁)

Your parents are wrong: MSG (Monosodium Glutamate) is good for you (sort of). Here's the truth:
Read Also: