---
Advertisements

---
If there's a prize for one of the most epic and memorable wedding photos, this couple definitely takes the cake.
Because little can top this stunt.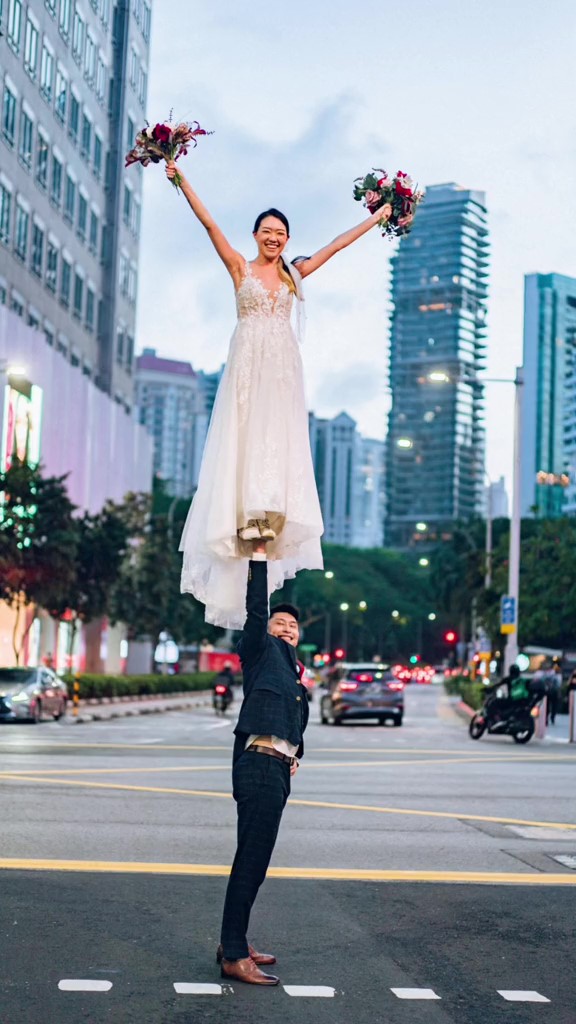 Standing in the middle of Orchard Road, a handsome groom in a three-piece black and white suit lifts up his bride with one hand, her floor length lace-white dress trailing down the length of his arm, her hands raised up high with two flower bouquets, a kissing gesture to her career as a cheerleader.
The best part of it all?
Her unabashed white practice sneakers to his suave brown leather shoes.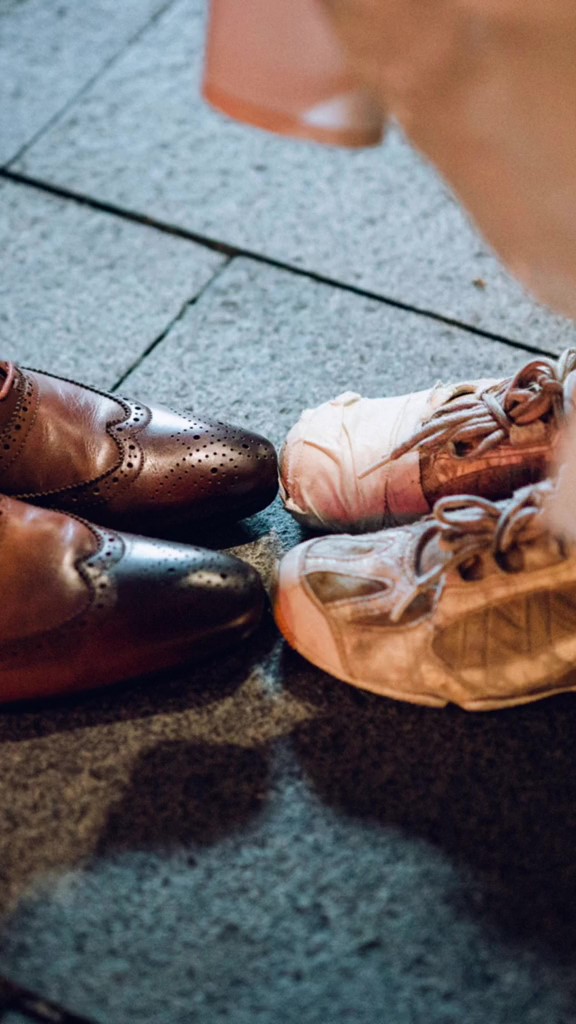 Bold Wedding Shoot in Orchard Road
There are quite a few iconic places in Singapore, even though it's a small island.
If you're looking for an all-inclusive vacation experience, Sentosa would be an ideal location; there are no better photoshoot areas than Singapore's classic and stock-photo worthy city skyline near the waterfront, which is also close to Gardens By The Bay, Esplanade, and Marina Bay Sands.
---
Why Presidential Election 2023 Will Start from June 2023 After President Halimah's Announcemen:
---
Of course, if you're looking to shop till you drop, there's no better place to look than the stretch of Orchard Road, which is where this couple chose as the background of their photoshoot.
The bride and Tiktoker, Denis Alexis (@denisalexis), is well-known on the social platform as primarily posts about her cheerleader life.
Her wedding photoshoot stunt only guaranteed that she would gain a larger following, as the Tiktok video now boasts more than 248,200 views.
---
Advertisements

---
The 41-second video squeezes in the entire progress from the make-up, the planning and coordination, to getting the couple into the zone of completing the stunt once and done, because they were fighting against the time of the traffic light and the dying light of dusk.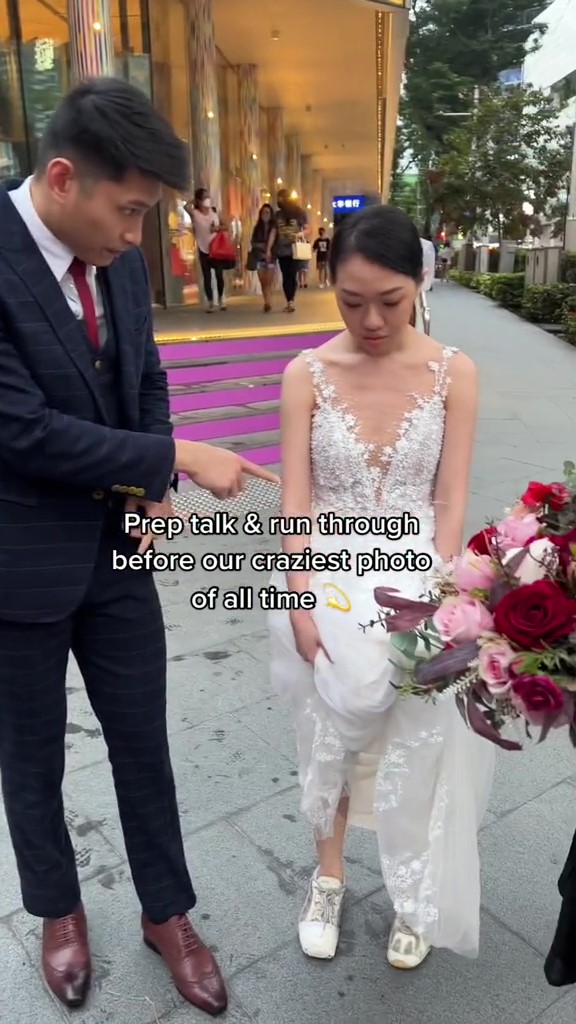 To their credit, everything went perfectly, with an additional helper to ensure that the bride was properly balanced on her life partner's hand, getting a few quick shots in, and swiftly placing her back onto the pavement.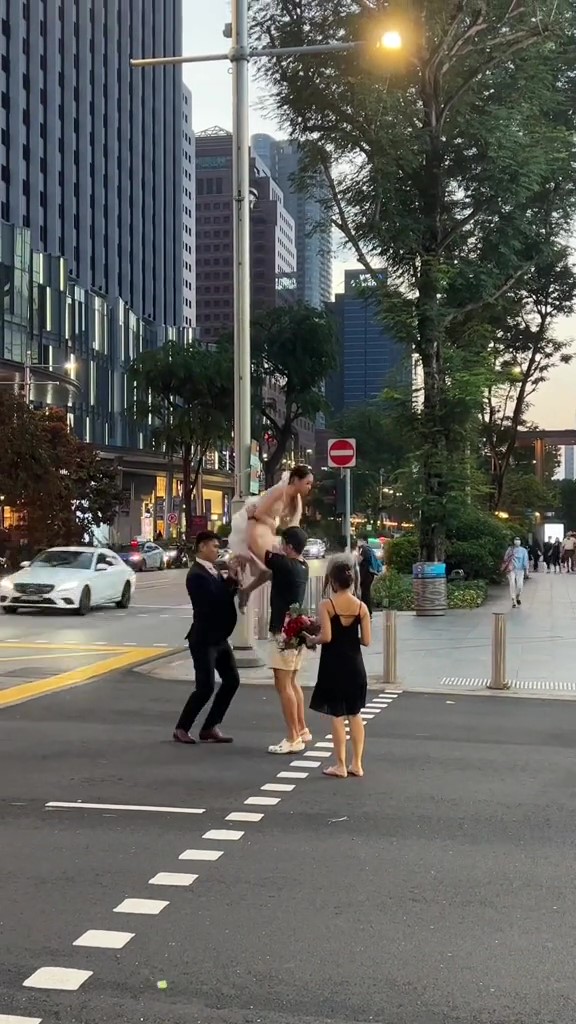 The results, as you have seen, were certainly beautiful and unforgettable.
But honestly?
The most beautiful thing about this entire video was the flush of success on their faces; just the absolute joy they radiated from pulling off something spectacularly crazy.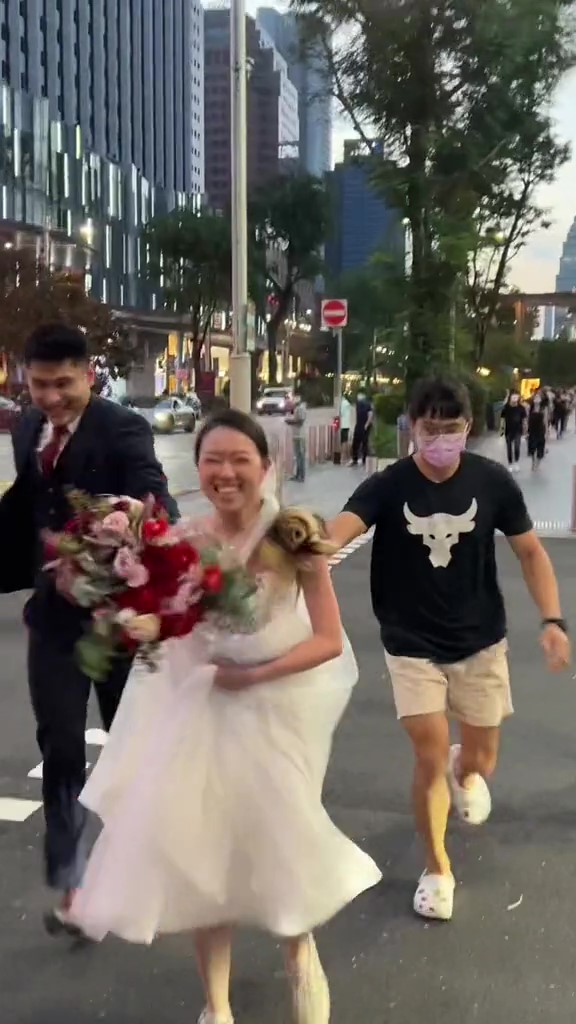 That's what love is, isn't it?
Caught Live on Dashboard Camera
Of course, to make things even more perfect, besides having another friend film down the process, is having a live audience reaction.
Apparently, the bride and groom were lucky enough to get a front perspective of their stunt, thanks to one lucky car's dash cam that caught the entire sequence of events.
In the background, you can hear the passengers in the cars gushing and laughing at the beautiful scene, which is something the moment totally deserves.
---
Advertisements

---
I kind of pity the girls' future partners though, because their standards for a wedding photoshoot have now skyrocketed.
The pedestrians were also nice enough to quickly duck out of the way, or snipe a few photos of their own, because it's not everyday you stumble upon sights like these.
It also gives us perspective of how long the stunt took— approximately 30 seconds, give or take a few. Talk about seizing every second possible. 
The groom must have some serious arm strength too, because he carried his future wife straight up on a single hand for five seconds straight.
That's impressive.
Guess he won't have any trouble sweeping her off her feet and stepping across the threshold when their official wedding day comes.
---
Advertisements

---
Join our Telegram channel for more entertaining and informative articles at https://t.me/goodyfeedsg or download the Goody Feed app here: https://goodyfeed.com/app/
Taking in The Rest of Orchard Road
Of course, the couple weren't done with Orchard Road yet.
The bride happily shared some of the other photos from their shoot, which were so sweet one could puke rainbows, holographic glitter, and unicorns.
One image featured a bus flashing by as their backdrop, perfectly timed.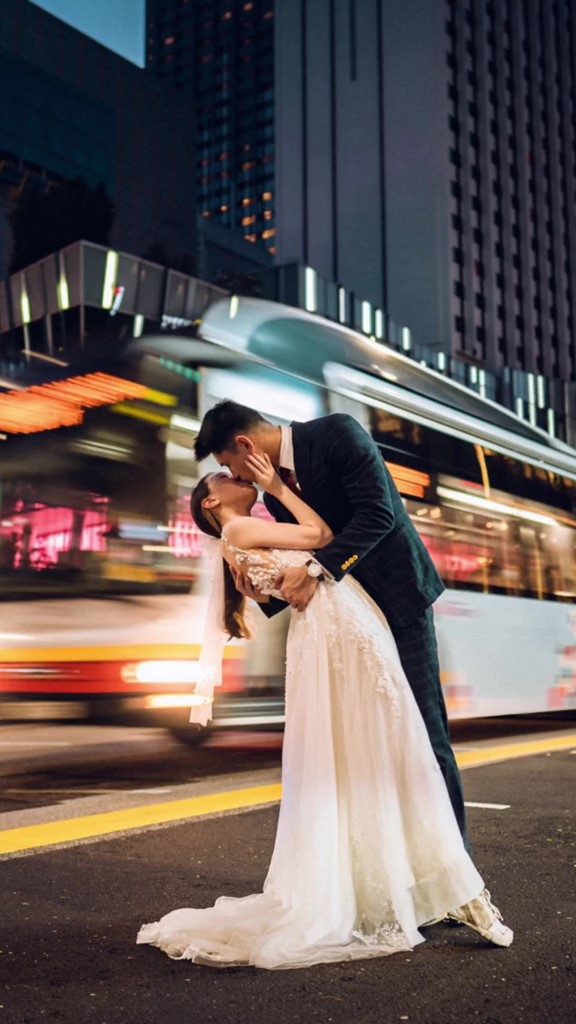 Another was captured as the groom swung his bride around.
The love between them is palpable and it's wonderful.
---
Advertisements

---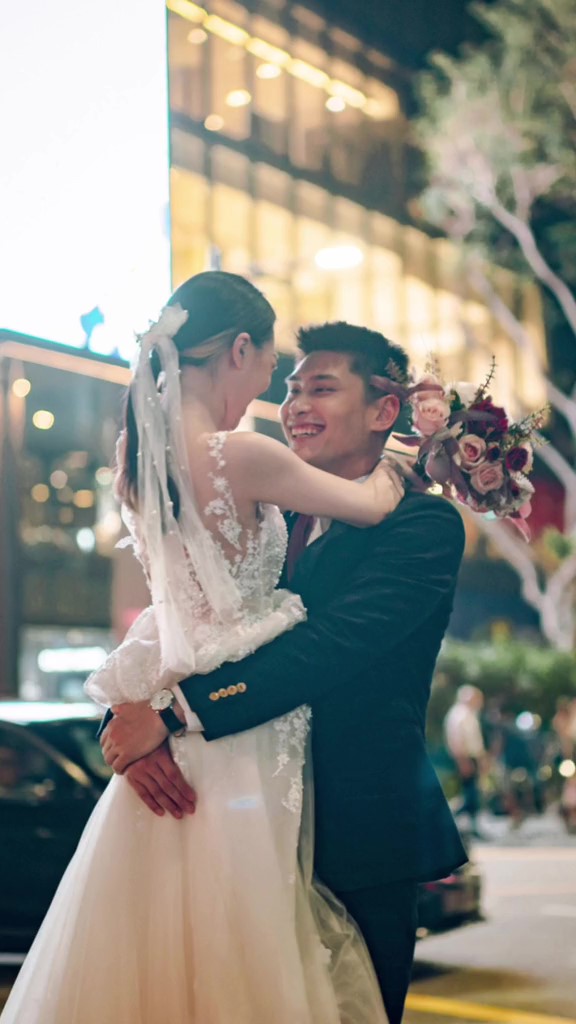 To the other couples, their stunt may be awe-inspiring, but please don't try this unless you're fully trained.
And if you do, always remember that timing is key.
Road conditions can also be crazy, so make sure to choose a weekday or something.
To the soon-to-be husband and wife, here's to a happy and long-lasting marriage to the both of you!
Read Also:
Featured Image: Tiktok (@denisealexis)