---
Advertisements

---
How often do you hear of a car accident caused by our Singapore Armed Forces (SAF), given that all of them have a speed limit of 50 kmh?
A 73-year-old taxi driver was taken to National University Hospital on Tuesday (8 Nov) at around 10.45am after a collision with a SAF vehicle along Pioneer Road North.
According to ComfortDelGro's group chief branding and communications officer Tammy Tan, the taxi driver was driving straight with the traffic light in its favor when it was hit by a SAF vehicle that was turning right in the opposite direction.
The driver ended up being trapped in his seat and the Singapore Civil Defence Force had to use hydraulic equipment to get him out.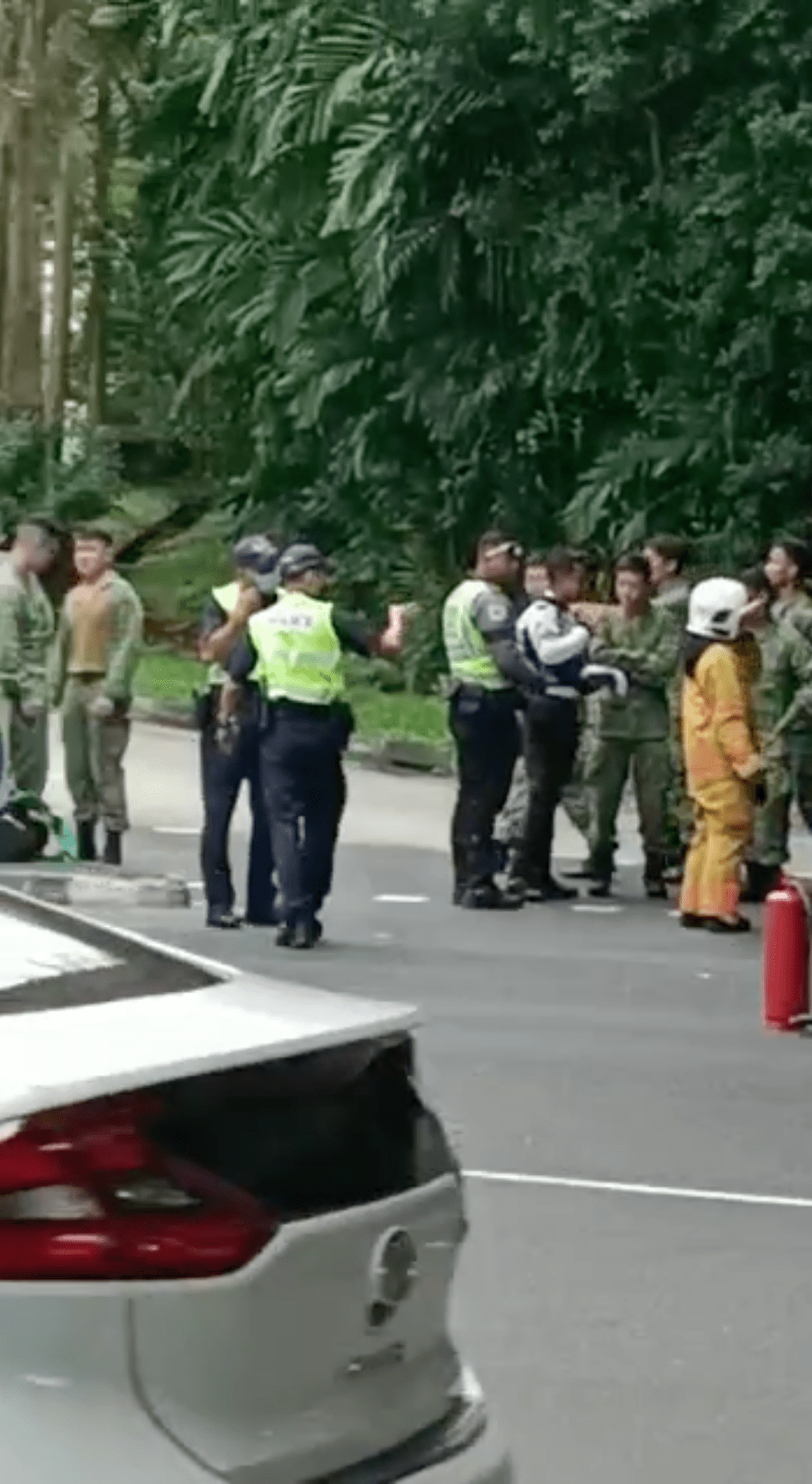 In an eyewitness's video, a few SCDF and police officers could be seen crowding the taxi alongside SAF.
From the looks of it, it appeared to involve a 5-ton, a heavy vehicle used often by the SAF to transport troops and supplies.
On the bright side, no one else was harmed and there were no passengers in the taxi during that time.
---
Why Bird Paradise Suddenly Became Singapore's Yishun:
---
The taxi company, ComfortDelGo, is currently in contact with the driver's family and is providing assistance wherever needed.
Investigations are still ongoing by the police.
14-Year-Old Who Was Hit by a BMW at Punggol Has Passed Away
There was another traffic incident that happened recently but this time, resulting in death.
On 10 October 2022, a young teenager was crossing the road at a pedestrian crossing on Sumang Walk.
---
Advertisements

---
A 24-year-old BMW driver allegedly ran a red light and slammed into the teen, causing him to fly and land a few meters away.
An eyewitness who saw the incident noted how the boy was covered in blood and "was too injured to speak".
He was in a coma when he was sent to the hospital and unfortunately succumbed to his injuries after three weeks.
Read Also:
Featured Image: Telegram (SGRoad Blocks)