---
Advertisements

---
Children can be needlessly cruel sometimes.
A 10-year-old boy was bullied by four of his classmates, who would shove him into the wall, trip him, and punch him until he bled. Out of anger, his parent called the police.
The son's mother, Ms Ma, told Shin Min Daily News reporters that she moved to Singapore for work last year with her two sons and mother.
Her 10-year-old and 4-year-old son are studying at an international school in the Tanjong Katong area, and they are in the Primary 4 and kindergarten classes respectively.
The 40-year-old bank manager related that her older son had been at the receiving end of his classmates' teasing because he could not speak English since last August. However, the teasing gradually escalated to physical shoving and hurled expletives.
Her son endured the whole time, not wanting his mother to report it to the school.
This February, Ms Ma suddenly noticed scratch marks on her older son's back. Her son admitted that it was caused by his classmates. She wanted to complain to the school, but she was stopped by her son again.
"Who could have expected that one of his classmates would shove my son against the climbing wall on 3 June, which caused his forehead to swell. On 17 August, he stretched his leg out and tripped my son, resulting in bruises and scratches on my son's knees and elbows."
After the incident with the climbing wall, her son received medical treatment for his wounds. When the school learned about this, they sent an e-mail to explain the matter.
Subsequently, the involved classmates and their parents apologised, so Ms Ma dropped the matter.
But the bullying started again.
---
Advertisements

---
On 29 August, at around 8:10am, the same four classmates bullied her son again. Not only did they pull down his shorts, but one of them also punched his face and caused it to bleed.
Unable to tolerate it any longer, Ms Ma called the police.
The police have confirmed that they have received a report, and investigations are ongoing.
Shorts Pulled Down Forcibly 10 Times
Ms Ma said that the classmates forcibly pulled down her son's shorts 10 times.
Revealing what she heard from her son, Ms Ma said that as long as the teacher was absent that day, his four classmates would pull down his shorts. They would do so in the classroom, at the corridor, cafeteria, field, and the toilet entrance.
During one instance, her son was exiting the toilet when the four classmates suddenly rushed up to him and pulled down his shorts. Afterwards, they pushed him to the ground. While her son was questioning them, one of them kept pummelling his face with his fists, and another person grabbed his shorts.
It was extremely difficult for him to protect himself, and the bout of violence lasted for three to five minutes.
From the photo given by Ms Ma, her son's cheek was still swollen even though it has been more than a week since the incident happened.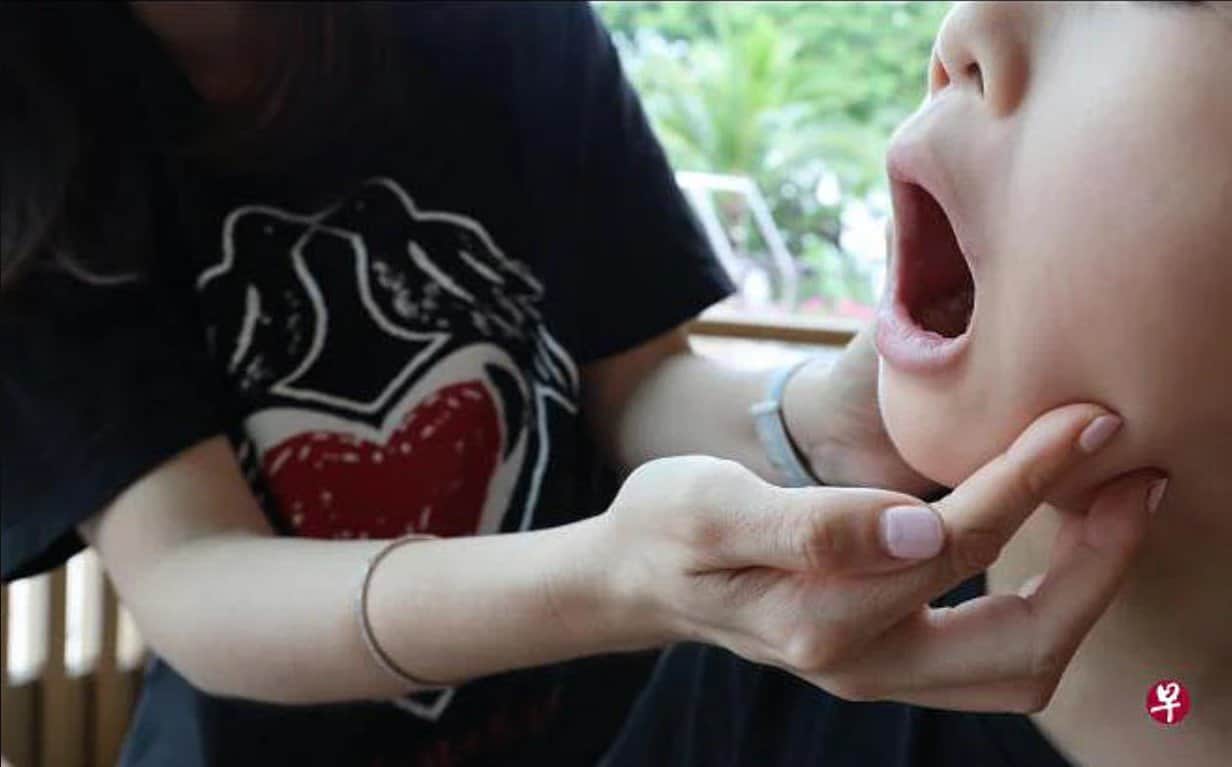 School: Bullying Is Not Tolerated
In an e-mail response that Canadian International School (CIS) sent to the Chinese newspaper, the spokesperson stated that the safety and welfare of the school's student, whether physically or psychologically, are the school's top priority.
CIS said that the school does not tolerate bullying and it takes all allegations of bullying seriously.
---
Advertisements

---
When it comes to incidents like these, CIS has a complete set of procedures and regulations to follow. 
Regardless of the disagreements with your classmates, bullying is never the answer. 
Read Also:
Featured Image: Shin Min Daily News 新明日报

Here's why a 4-day workweek might finally really be possible in Singapore soon:
Read Also: