---
Advertisements

---
Never have I ever… punched and damaged a TV screen.
A TikToker was recently trying out a Virtual Reality (VR) boxing game when she accidentally punched the TV screen.
Here's how it happened.
Accidentally Punching And Damaging TV Screen 
A TikTok user named Hua Sze recently posted a TikTok video of her friend's experience trying out a VR boxing game.
According to MS News, on Monday (12 Dec), Hua Sze and her friends decided to try a VR boxing game while they were at Suntec City.
Her friend, who went first, appeared to successfully get past her first try.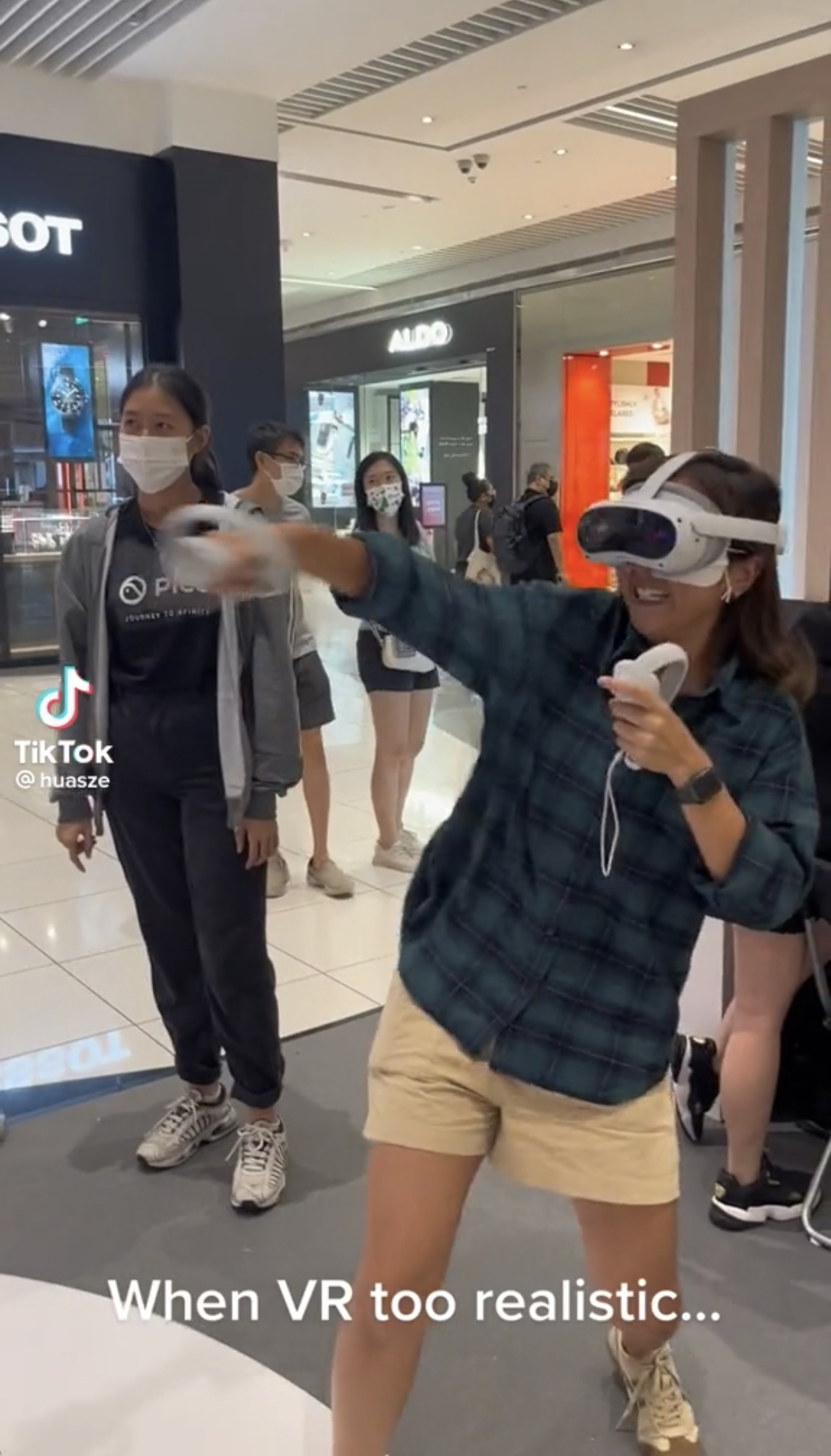 Before she went in for her next punch, her friends hyped her up and cheered her on, telling her that she did a good job,
Her next move, however, was unexpected.
She took a few steps forward in anticipation of her next punch. However, she knocked the TV screen out instead of knocking her opponent out.
Wrong game objective.
One punch to the TV screen completely damaged it, causing the screen to black out.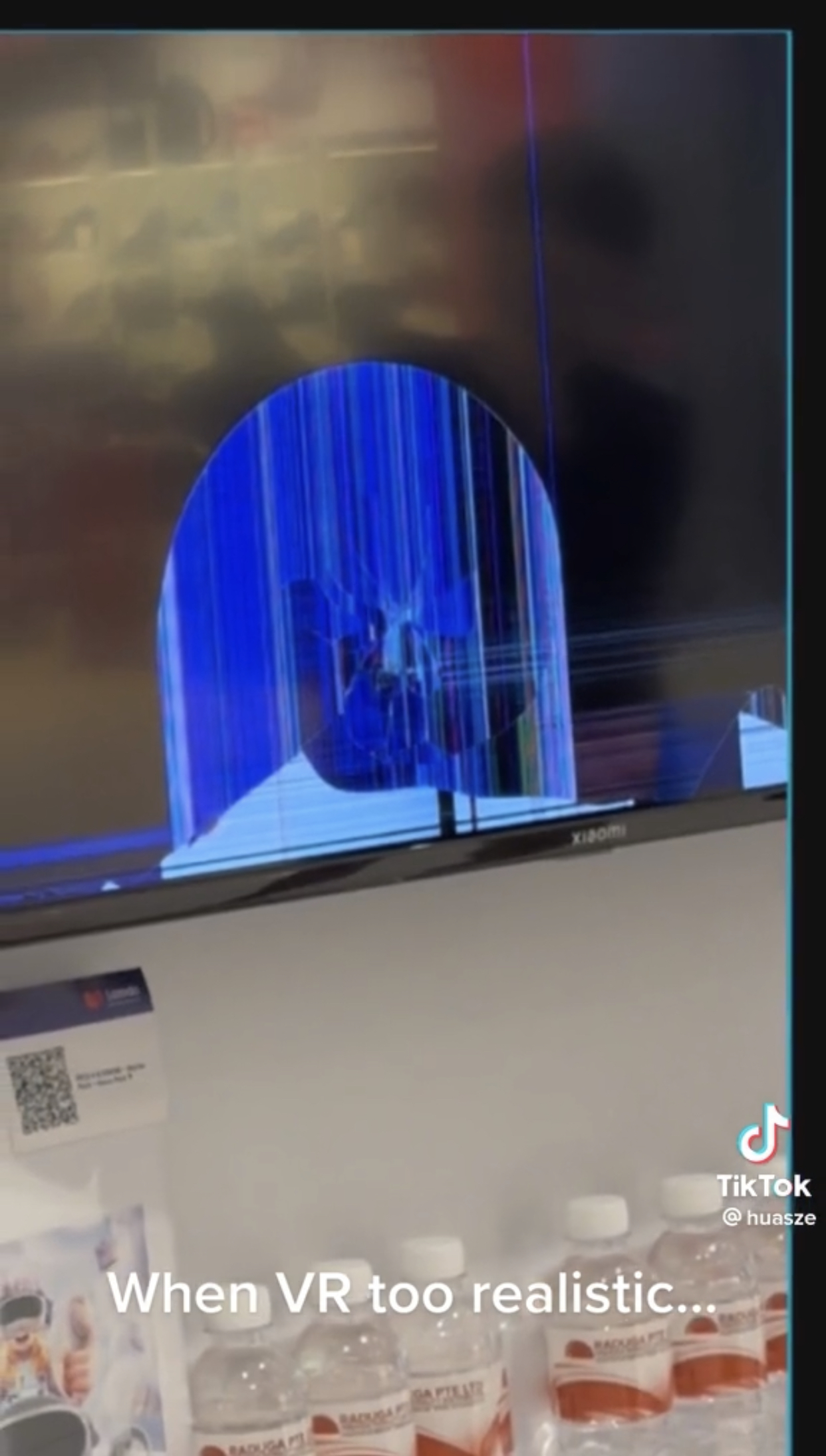 K.O.
Talk about a realistic VR game. In a way, I guess she just did some great marketing for this VR boxing game.
All it cost this VR company was a TV screen. That's more cost-effective than hiring an entire marketing department.
Join our Telegram channel for more entertaining and informative articles at https://t.me/goodyfeedsg or follow us on Twitter : https://twitter.com/goodyfeed
A staff member standing by the side immediately pulled Hua Sze's friend aside.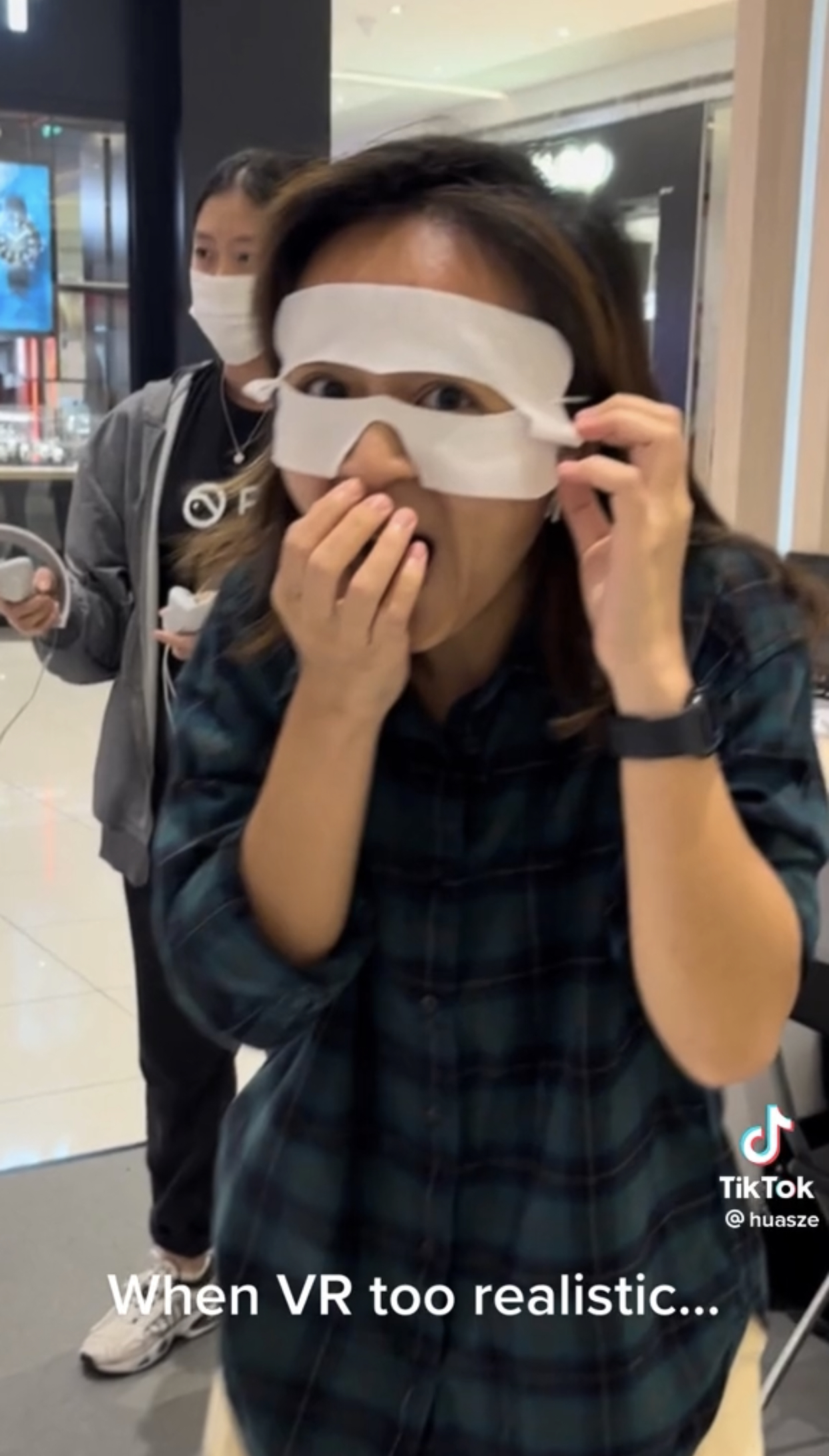 Everyone was visibly shocked—the most astonished being Hua Sze's friend, who punched the TV screen.
Fortunately, Hua Sze's friend did not sustain severe injuries from punching the TV screen.
No Need To Compensate For The TV Screen
Although the TV screen was worth a few thousand dollars, luckily for Hua Sze and her friends, the staff members rejected their offer to pay for the damages.
However, Hua Sze shared that she and her friends intend to return to the event in two days to buy the staff a meal.
When interviewed by Shin Min Daily News, the person in charge of the VR event shared that to prevent such an incident from happening again, the company will arrange for staff to stand beside the player. This ensures that the staff can immediately pull the player aside should the player accidentally go too close to the TV screen.
---
Advertisements

---
The staff can then effectively facilitate the maintenance of a safe distance between the player and the TV screen.
Well, that presents the problem of the staff getting punched instead of the TV screen, but with any luck, the staff members won't end up getting punched by the players.
Read Also:
Featured Image: TikTok (@huasze)

Fresh grads, you don't need any experience to earn up to $4,200 with this "secret":
Read Also: