---
Advertisements

---
Time has really passed by in a blink of an eye.
Though most of us are still trying to process 2019, 2023 is just around the corner.
For the past two years, COVID-19 restrictions have hindered New Year's Day celebrations, and we could only celebrate the new year with a small group of people.
Fortunately, COVID-19 restrictions have (mostly) been lifted, allowing New Years' Day celebrations to come back in full swing.
Still racking your brains on how to spend your New Year's Eve? Here's a list of 7 places you can count down to 2023.
Why 7? That's because 2+0+2+3 equals 7!
Don't say bojio!
1. Great Bay Fiesta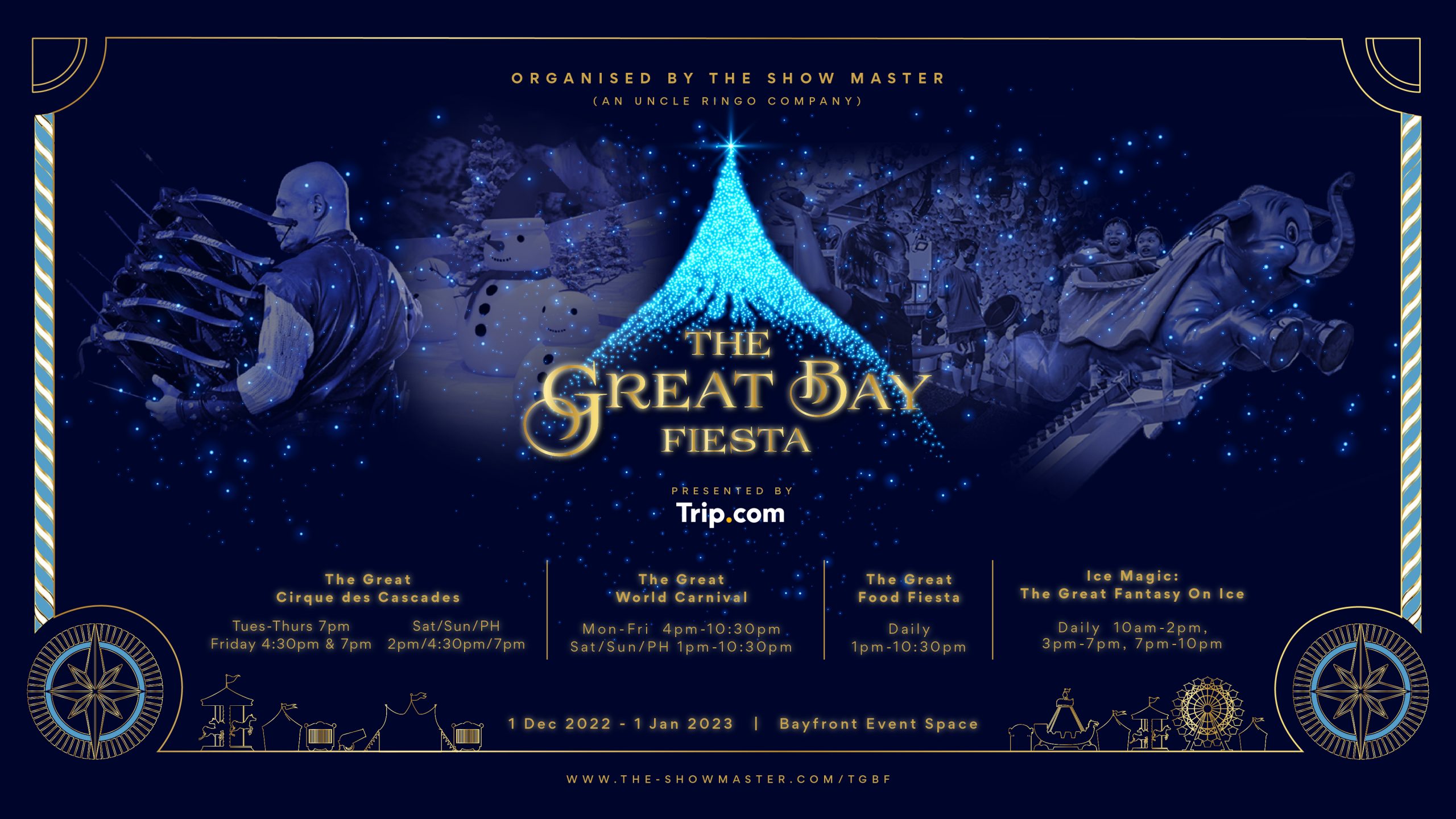 Address: Bayfront Event Space, 12A Bayfront Avenue, Singapore 018970
Presented by the beloved Uncle Ringo, the Great Bay Fiesta features a wide array of exciting activities for you to partake in. From a circus to a winter wonderland, the fiesta has something for everybody.
The Great World Carnival even pays homage to the Great World Amusement Park, which was closed down in 1978.
Indulge yourself in carnival games and earn the chance to win mega-sized plushies. For the thrill seekers, there are classic rides such as the Ringo Slide and Water Boat. If you're a foodie, head over to the Great Food Fiesta, which boasts over 30 stalls.
The fiesta will cease on 1 January 2023, making it the perfect venue to celebrate your new year's countdown. 
Click here to find out more!
2. Mediacorp's Let's Celebrate 2023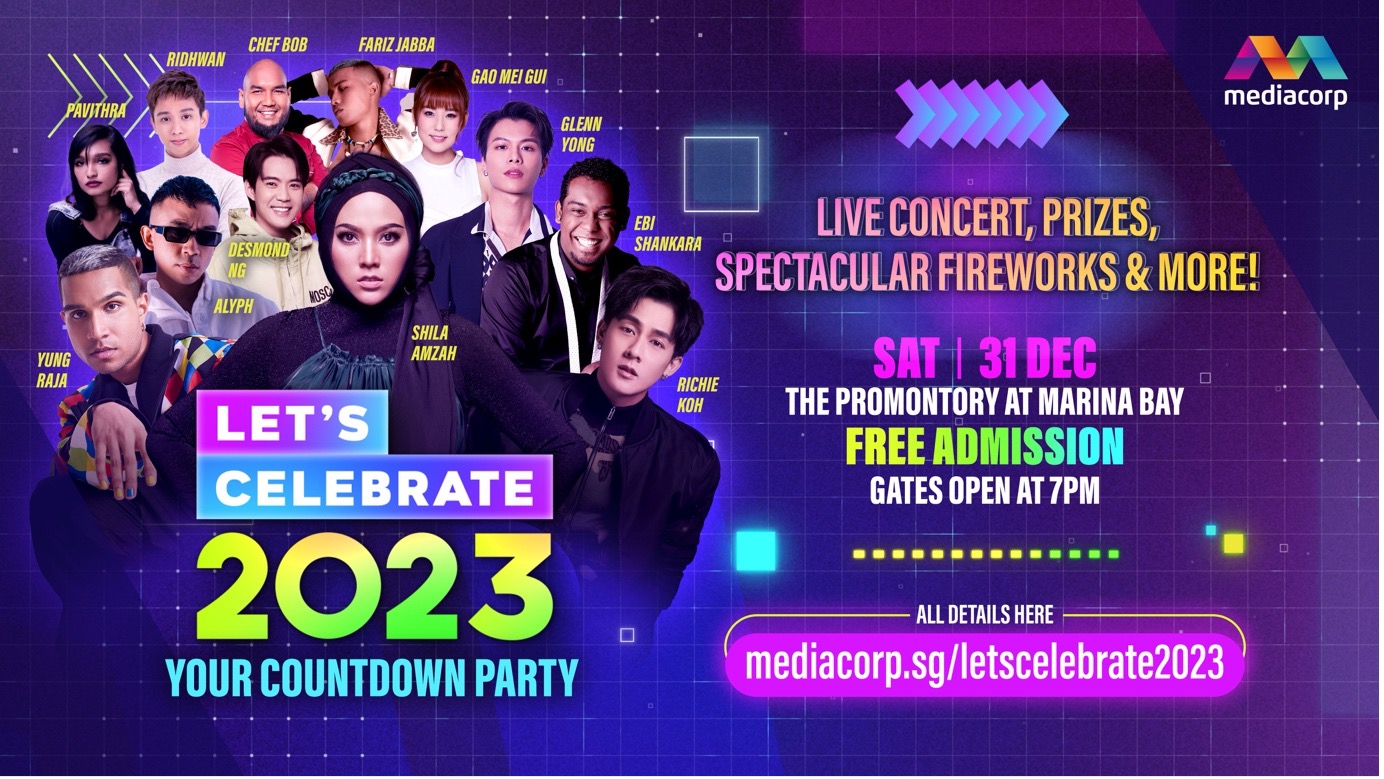 Address: The Promontory@ Marina Bay, 11 Marina Boulevard, Singapore 018940
After a two-year live audience hiatus, Mediacorp's Let's Celebrate countdown show is finally back to usher in 2023. Hosted at The Promontory, audiences will enjoy mesmerising performances by many local artists. 
The celebrations begin at 7 pm and include fun activities such as lucky draws, carnival games and light refreshments. There will also be a photo booth where you can create a personalised video to wish your friends and family a happy new year. 
The best part is that admission is free, the true way to melt a Singaporean's heart. 
For more details, click here.
3. Marina Bay – Star Island Fireworks, Helix Bridge, Marina Barrage, Bay East Garden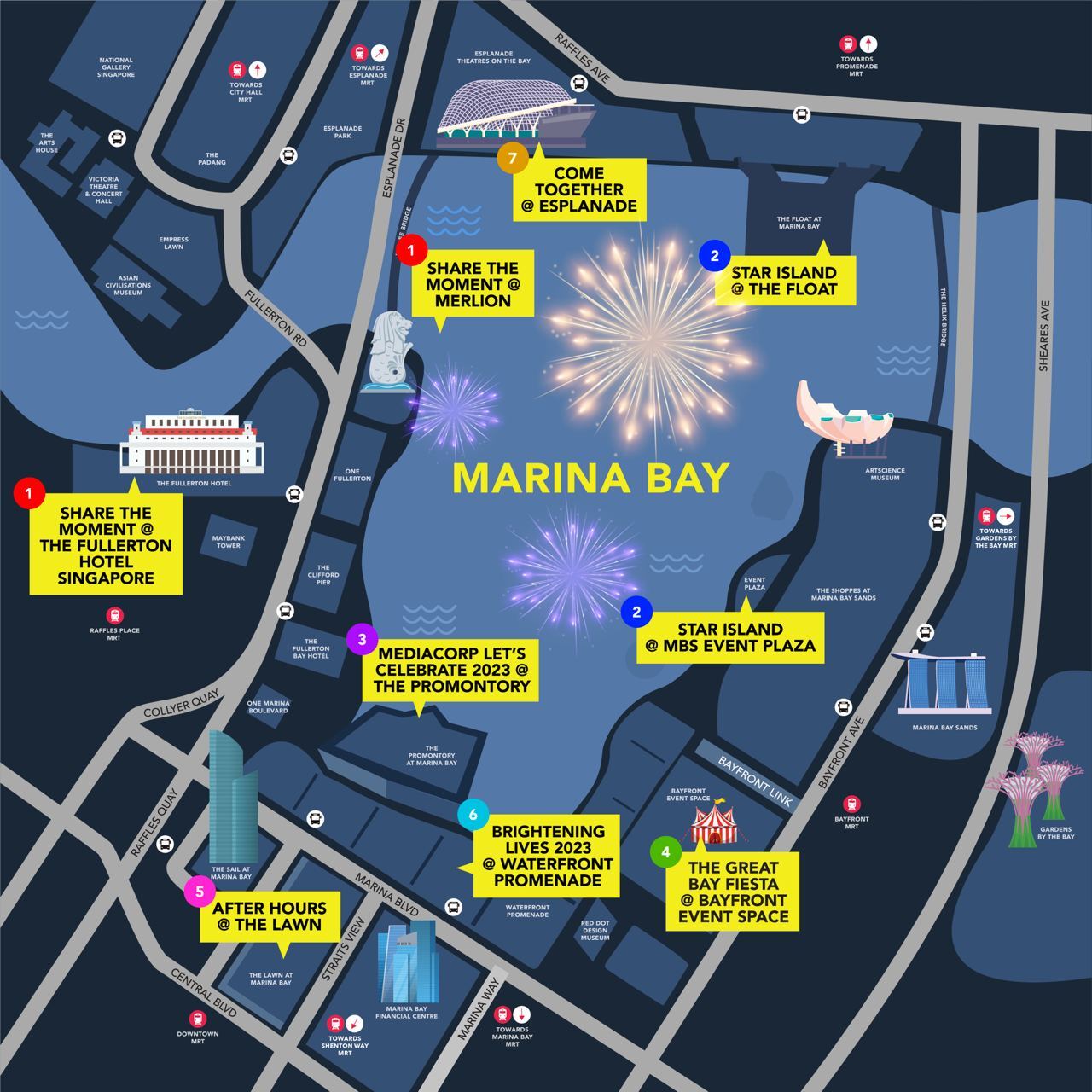 ---
Advertisements

---
Address: 20 Raffles Avenue Singapore 039805 (The Float); Linking between Marina Bay and Marina Centre, Singapore 038981 (Helix Bridge); 8 Marina Gardens Drive, Singapore 018951 (Marina Barrage); 11 Rhu Cross, Singapore 437440 (Bay East Garden)
If you are looking to enjoy countdown festivities without needing to follow the schedule of an organised event, this is the place for you.
In general, Marina Bay is a great place for scenic views and insta-worthy photos. With the onset of New Year's fireworks, locations such as the Helix Bridge, Marina Barrage and Bay East Garden are ideal to catch the full view of the spectacular show.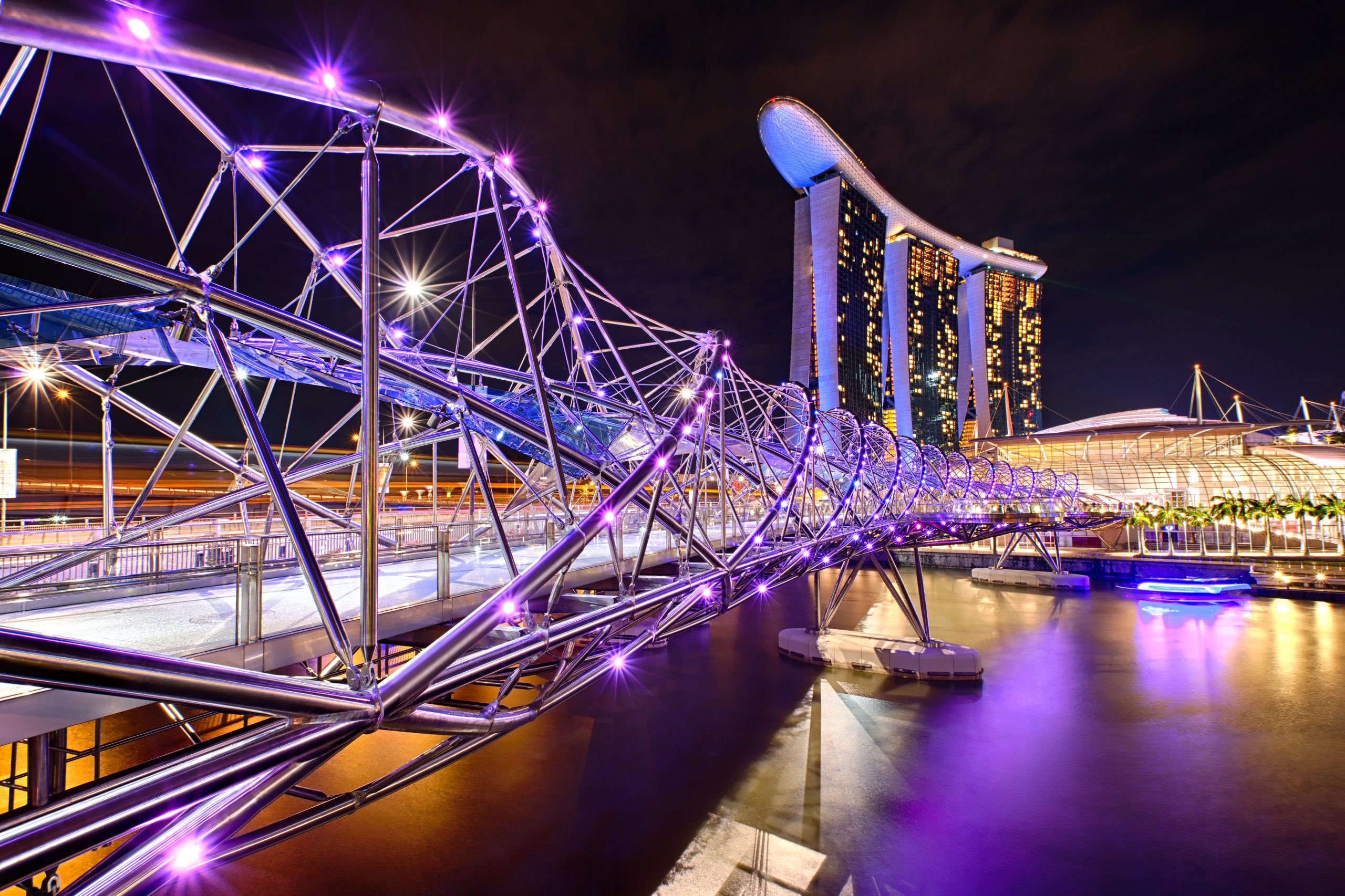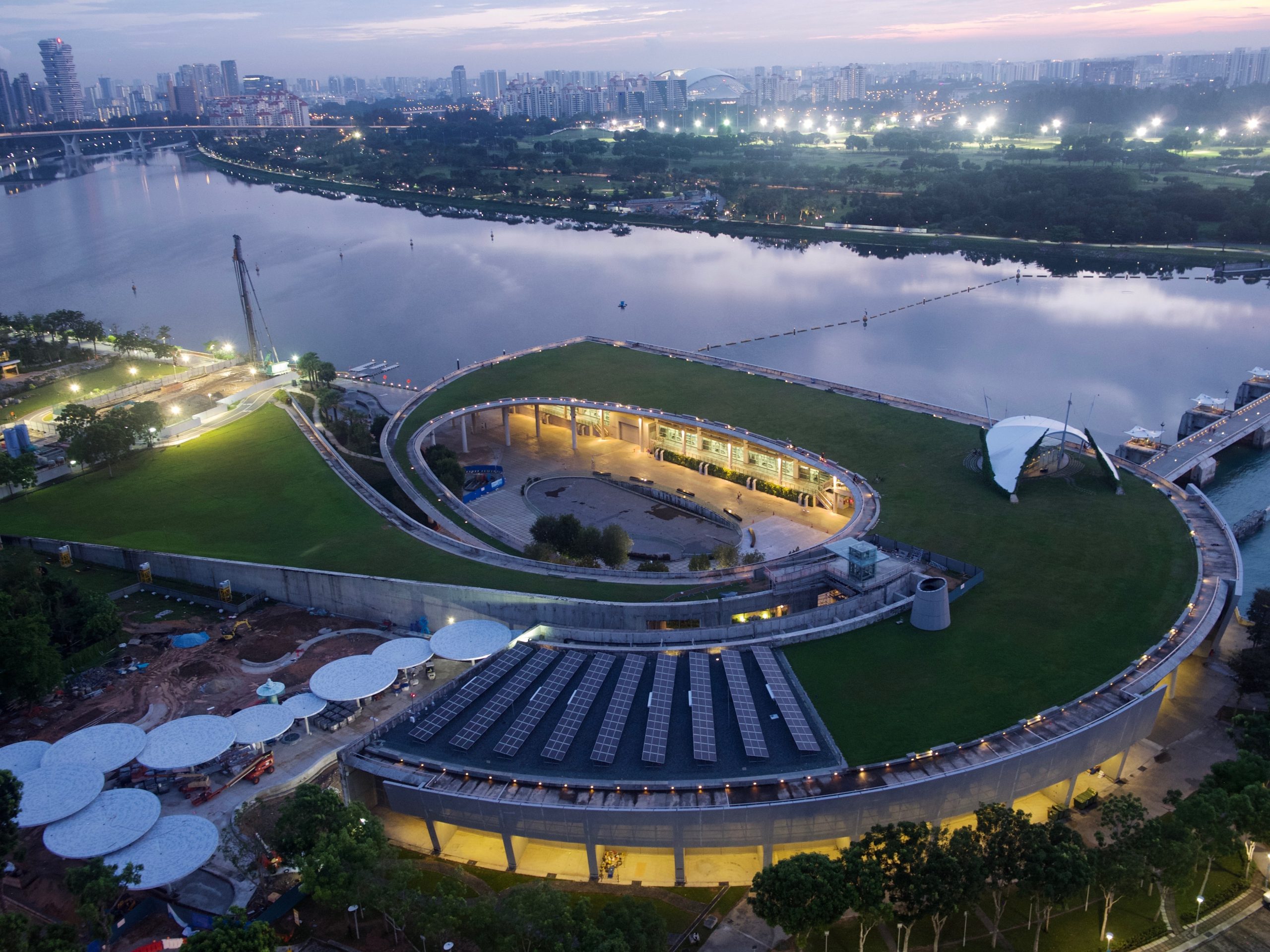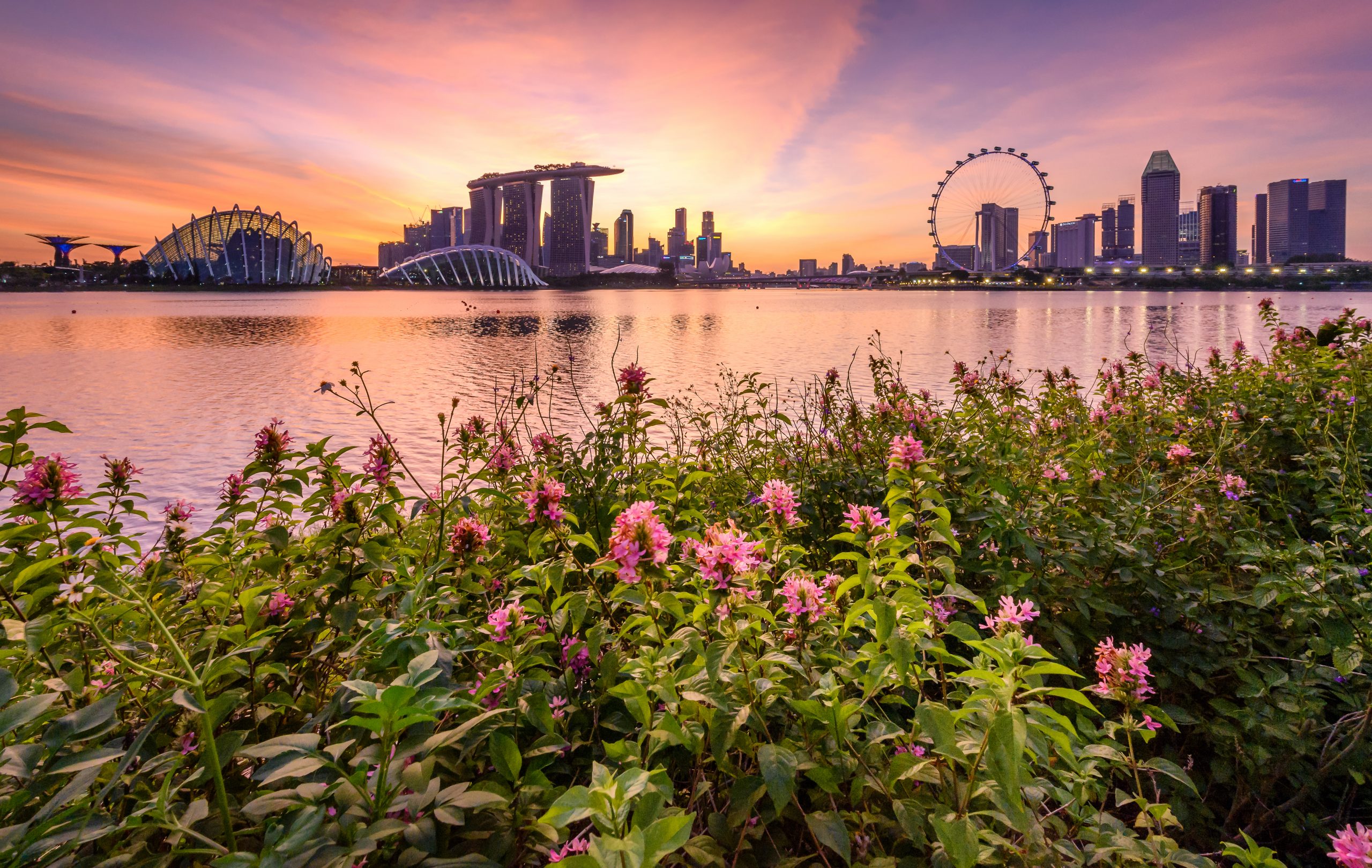 2023 also marks the return of New Year's fireworks, orchestrated by Star Island at the Float@ Marina Bay. You are definitely in for a treat!
Click here for more details on Star Island's programmes and ticketing.
4. Heartlands – Our Tampines Hub
---
Advertisements

---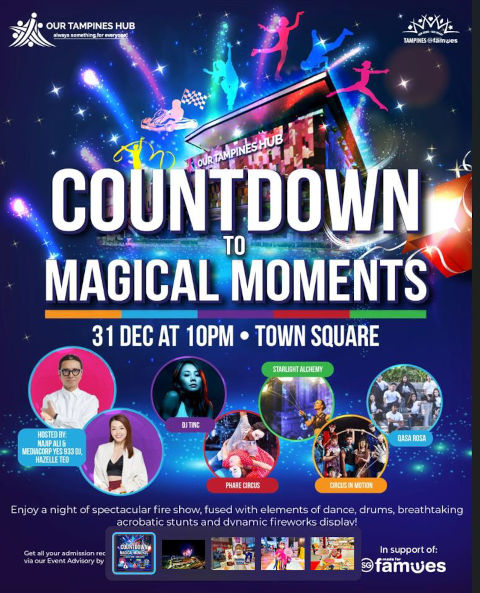 Address: 1 Tampines Walk, Singapore 528523
If you're too lazy to travel, we gotchu.
There will also be fireworks shows in the heartlands, such as Bishan and Yew Tee, so you don't need to travel to Marina Bay if you aren't feeling up to it.
Here's a special shoutout to Our Tampines Hub for going above and beyond.
Besides fireworks, they'll also be hosting the "Countdown to Magical Moments 2023" show and festivities. The public can expect to be wowed by amazing, breathtaking performances such as acrobats, drums, juggling, and so much more. 
---
Advertisements

---
Furthermore, they will also be hosting fun activities for people of all ages, including Laser Tag and a Skating Rink.
For more details, click here.
Join our Telegram channel for more entertaining and informative articles at https://t.me/goodyfeedsg or follow us on Twitter : https://twitter.com/goodyfeed
5. Henderson Waves @ Mount Faber Park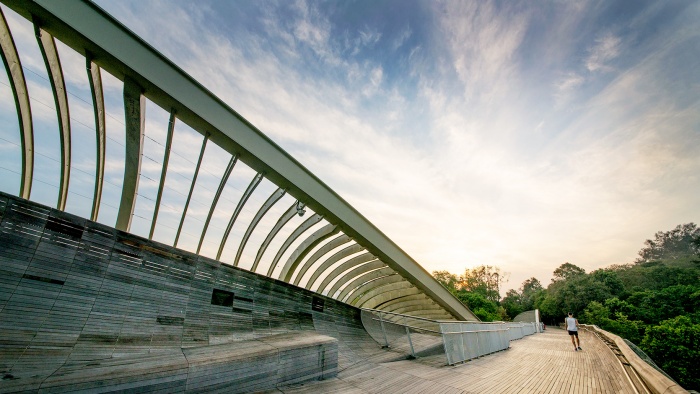 Address: Mount Faber Road
For those who enjoy a less boisterous form of celebration to ring in the new year, perhaps you can consider taking a trip to Mount Faber Park.
Bring some family or friends and take a hike to Henderson Waves and enjoy the last sunset of the year together. As the highest pedestrian bridge in Singapore, not only can you enjoy the quiet tranquillity of nature, you can also get an immaculate view of the sunset.
Maybe the serenity of Mount Faber will help you reflect on the long year. Furthermore, nobody will judge you for not wearing a mask since the restriction is no longer in place. 
Namaste.
---
Advertisements

---
6. Skechers Sundown Live Countdown Party at Sentosa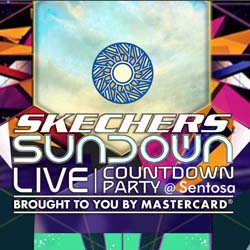 Address: Sentosa Island, Singapore 099981
This party is the complete opposite of our previous entry. Want to rave and party? How about going to the Skechers Sundown Live Countdown Party to spend your New Year's Eve!
At the forefront of the party will be DJ Soda from South Korea. If you love a good rave and enjoy electronic dance music (EDM), come to Palawan Beach on 31 December 2022 and partake in the festivities.
From 31 January 2022, 4 pm, there will be a wide variety of family-friendly activities such as movie-screenings and face painting as well.
For more details, click here.
7. Special Mention: Home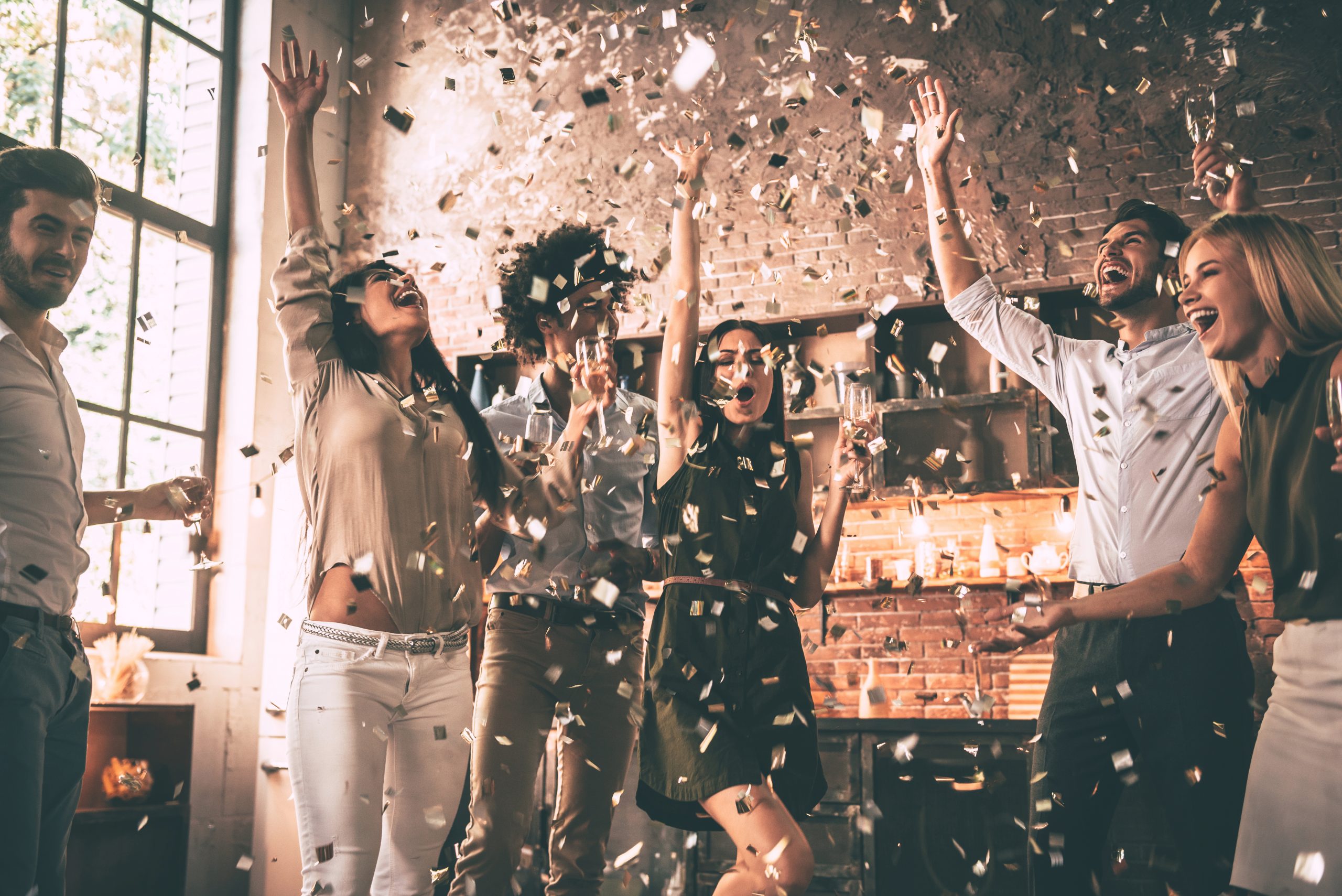 Maybe you just want to countdown to the new year with your family and friends. Since there's no longer a cap on the number of people in a social gathering, why not just orchestrate a countdown party of your own?
Get some food, jio some family and friends, and on the television to Mediacorp's live broadcast of their 2023 countdown show. 
Nothing feels better than home and being in the comfort of those you love. 
It's truly a good way to count your blessings and say goodbye to 2022.
Just remember to order your food early, because based on our experience, restaurants would close their food delivery apps during peak periods.
Read Also:

Fresh grads, you don't need any experience to earn up to $4,200 with this "secret":
Read Also: