---
Advertisements

---
Because of COVID-19, there was no Star Awards last year.
After last year's Star Awards no-show, Mediacorp is determined to make Star Awards 2021 bigger and better.
And, as it turns out, they're ready to back up their words. Literally.
On 18 Apr 2021, the top ten artistes category will take place and it's shaping up to be really intense.
From the nominee pool to who's in it, here are 8 facts about the Top 10 Artistes for Star Awards 2021 you need to know.
The Top 10 Artistes in Star Awards
The Top 10 Male and Female Artistes category was introduced since the first edition of the Star Awards back in 1994.
There's a "graduation" for this category, and artistes who've received the Top 10 Artiste Awards will be given the All-Time Favourite Artiste Award will no longer be eligible for the Top 10 Artistes Award.
So far, 11 male artistes and 11 female artistes have received the All-Time Favourite Artiste Award.
Recipients include Xie Shaoguang, Chew Chor Meng, Li Nanxing, Zoe Tay, Rui En and Xiang Yun.
Bigger Pool Of Nominees
Instead of the usual 40 nominees (20 male and 20 female), this year's Top 10 Artistes for Star Awards 2021 will have a pool of 60 nominees.
30 male and 30 female.
The number of winners, however, remains the same.
This means that the intense for the coveted spot is going to be more intense.
Who's Eligible
To be eligible, artistes must fulfil the following conditions:
A valid term contract with Mediacorp during the qualifying period
Played the lead role or main host in at least one eligible programme, or
Played the supporting role or as an episodic host in at least three eligible programmes or at least 30 episodes out of all eligible programmes
The qualifying period for the award this year ranges from 1 Jan 2019 to 31 Dec 2020.
How The Nominees Are Selected
The nominees weren't selected based on who the bosses like more (well, of course).
The names surfaced after a poll of 1,000 people was conducted by an accredited market research company.
The survey was done across a wide range of demographic across the nation.
The Nominees
Now, the meat of the article. Who's in?
Here is the list of male and female artistes nominated for the award.
Top 10 Female Artiste Nominees
---
Advertisements

---
Aileen Tan
Ann Kok
Belinda Lee
Bonnie Loo
Carrie Wong
Chantalle Ng
Chen Ning
Dawn Yeoh
Denise Camillia Tan
Eleanor Lee
Felicia Chin
He Yingying
Hong Huifang
Hong Ling
Jasmine Sim
Jayley Woo
Jesseca Liu
Jin Yinji
Ke Le
Kimberly Chia
Lin Meijiao
Lina Ng
Mei Xin
Michelle Wong
Paige Chua
Pan Lingling
Rebecca Lim
Tay Ying
Ya Hui
Yvonne Lim
Top 10 Male Artiste Nominees
Chen Shucheng
Chen Tianwen
Darren Lim
Chen Yixi
Dennis Chew
Desmond Ng
Desmond Tan
Edwin Goh
Guo Liang
Henry Thia
Ian Fang
James Seah
Jeffrey Xu
Joel Choo
Joshua Tan
Marcus Chin
Pierre Png
Pornsak
Rayson Tan
Richard Low
Romeo Tan
Shane Pow
Shaun Chen
Xu Bin
Yao Wenlong
Zhang Wei
Zhang Yaodong
Zheng Geping
Zhu Houren
Zong Zijie
How To Vote
Okay, now that you know the nominees, how do you go about making them the recipients?
Unlike previous years, this year's voting will no longer be via telephone.
Instead, people with a valid Mediacorp account can vote online for their favourite stars.
Don't think about spamming either as voters are limited to one vote per category per day.
Free online voting begins today (10 Mar 2021) at 12pm and will end on 18 Apr 2021 at 8pm.
---
Advertisements

---
For those who haven't been watching Singapore TV programmes for a long time, you can check out the SA 2021 website to check out the programmes and nominees for yourself.
Who To Look Out For
This year, three artistes to keep an eye on for the Top 10 Artistes category are Felicia Chin (our teenage crush), Zheng Geping (the hunkle) and Dennis Chew (the proud co-owner of a mookata chain).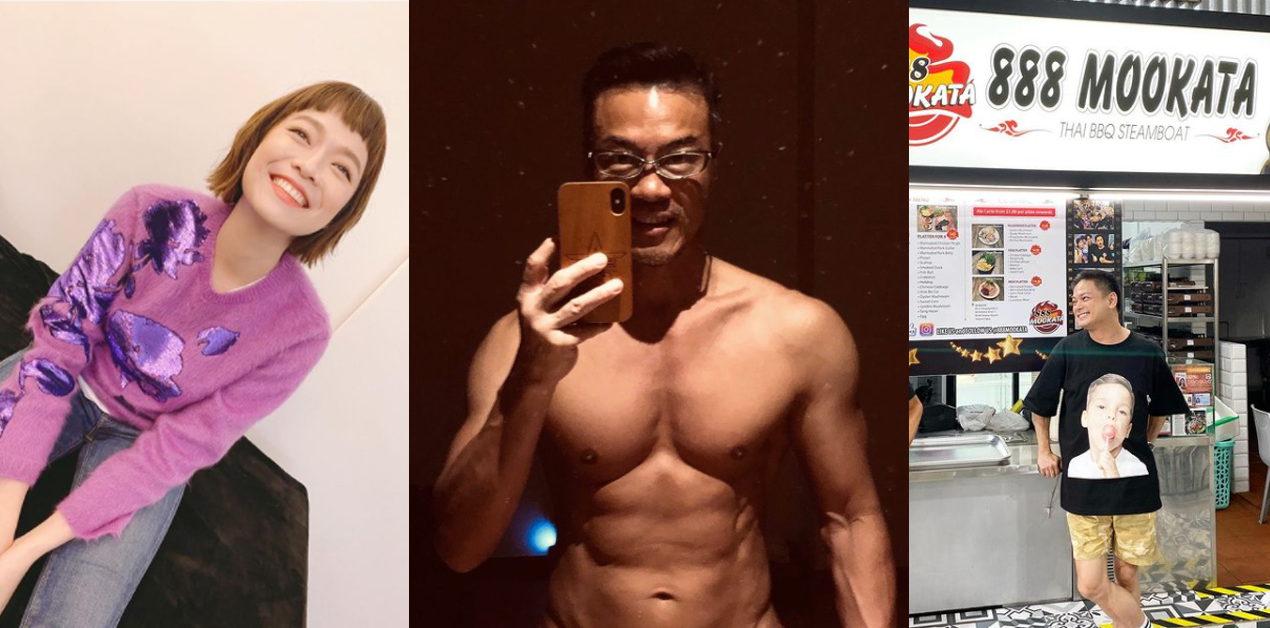 All three of them are on their ninth Top 10 Artiste award and receiving one more this year will see them graduating from the race and receive the All-Time favourite award next year.
A Day Of Excitement
Okay, this isn't exactly for the Top 10 Artiste Award but it's good to know.
Remember how, at the start of the article, we said that Star Awards 2021 will be bigger and better?
---
Advertisements

---
Other than a bigger pool of nominees for the most prestigious category, Mediacorp has prepared a slew of exciting events just for you.
There will be a backstage live marathon providing exclusive behind-the-scenes updates, exclusive interviews with artistes as well as "some surprises" during the ceremony.
The backstage live will start at 3.30pm on 18 Apr 2021 and it can be found at meWATCH or the Mediacorp Entertainment Channel on YouTube.
The Walk of Fame where you see your favourite artistes all dolled up and dressed to impress will take place from 5 to 6.30pm.
You can catch them on meWATCH, Channel 8 and Channel U, as well as the Mediacorp Entertainment Channel on YouTube.
The main awards show will start at 7pm and end at 10pm.
Similarly, it can be caught on meWATCH, Channel 8, Channel U, and the Mediacorp Entertainment Channel on YouTube.
If you've missed it, and you want to watch it on TV for the feels, there'll be a repeat telecast for the Walk of Fame and main awards show on 25 Apr 2021 too.
---
Advertisements

---
For more information, you can check out the Star Awards 2021 website here.
On a separate note, did you know that Singapore's first M18 drama actually beat South Korea's intensely popular drama Crash Landing On You at the Asia Content Award? You can find out more here.
Feature Image: Instagram

Fresh grads, you don't need any experience to earn up to $4,200 with this "secret":
Read Also: