---
Advertisements

---
Mid-Autumn Festival season is upon us, and you'll definitely need a way to burn off those calories from mooncakes, so why not take a stroll along Gardens By The Bay and enjoy the festive decorations?
From 27 August to 11 September, the iconic concrete jungle location will be having an exhibition of River-HongBao-style decorations open to the public to explore and take pictures of.
Here's an opportunity (apart from Chinese New Year) snap a picture for the 'gram with your zodiac mascot at the Supertree Grove area!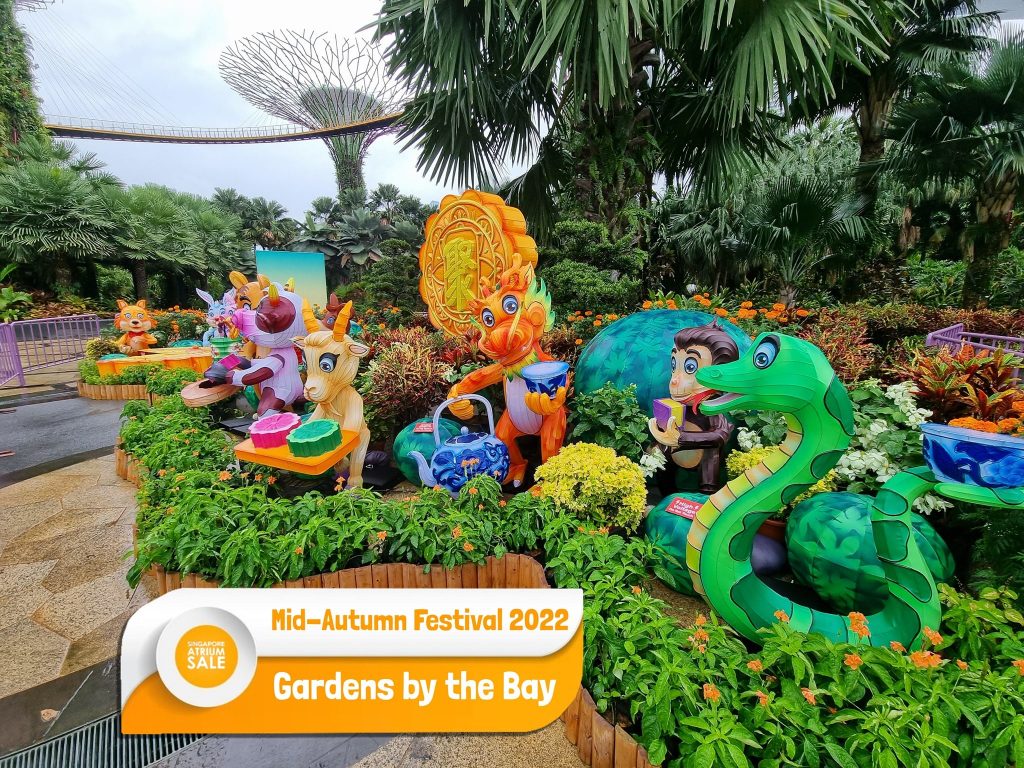 The Mid-Autumn Festival is one of the important traditional Chinese festivals where families gather and celebrate with lanterns, appreciating the full moon which is at its roundest and largest appearance—kind of like your stomach after ingesting one too many mooncakes.
Come join the zodiac animals, as they engage in their own Mid-Autumn Festival reunion under the moon's brightness.
Do take note that the lights-up showcase will occur at 7pm every day, so be sure to stick around till then.
Good Fortune Lantern Tigers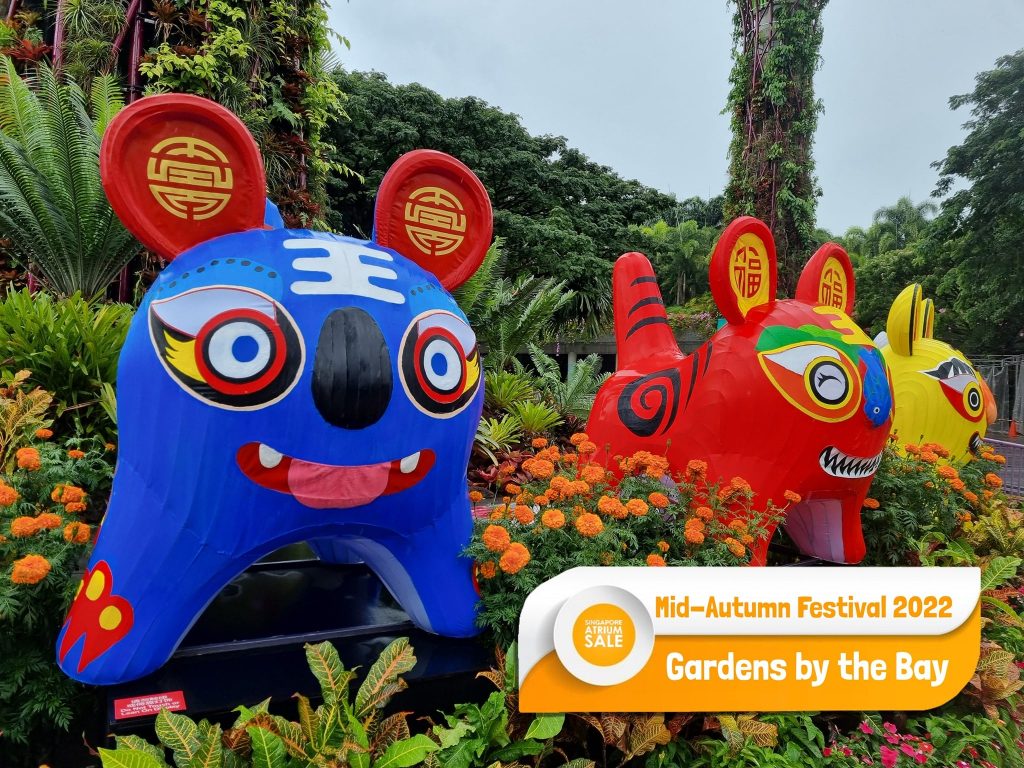 Did you know that tigers are believed to possess the ability to ward off evil and protect people in Chinese culture? That's why the festival organisers have decided to include this colourful display of five lantern tigers, which is inspired by the traditional activity of cloth tiger-making.
Each tiger is designed to represent a different blessing: Joy, Health, Love, Longevity and Peace.
Who needs to touch the Wall Street bull for good luck when you have the Singapore tigers?
Anyway, these lanterns, also located at Supertree Grove, were hand-painted by female inmates in collaboration with the Yellow Ribbon Project, as part of their rehabilitation and reintegration efforts. So go show some support for their artistic talents!
Seoul Lantern Festival 2021 Exhibit
For all the koreaboos out there, this is for you.
Be sure to check out the "Colours of Daily Life" exhibit, where animal mascots first displayed at the Seoul Lantern Festival 2021 will be seen engaging in popular traditional Korean games of yut-nori and kite-flying.
The lanterns are made of hanji, a traditional handmade paper from Korea, and were first displayed at the Seoul Lantern Festival 2021.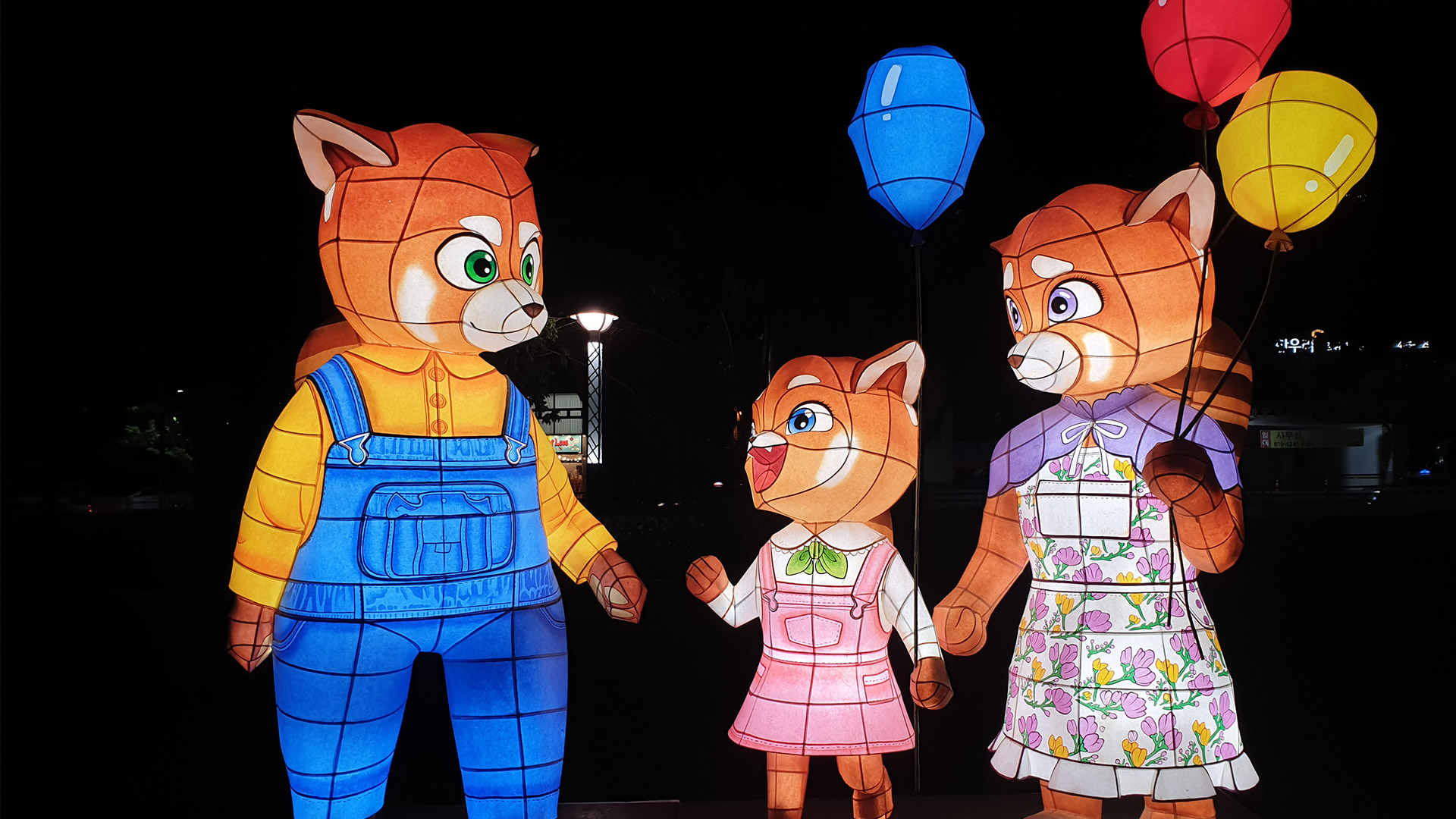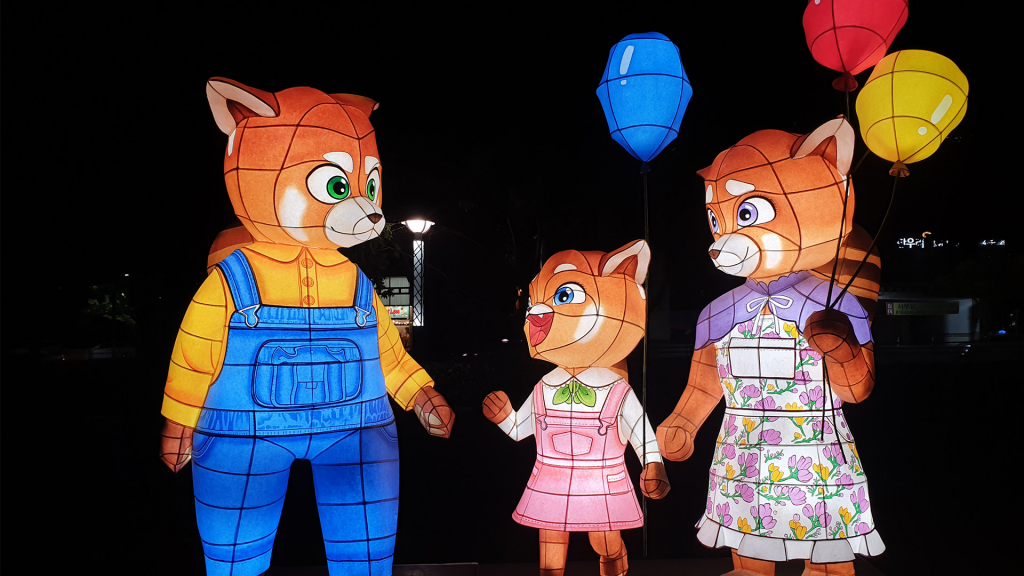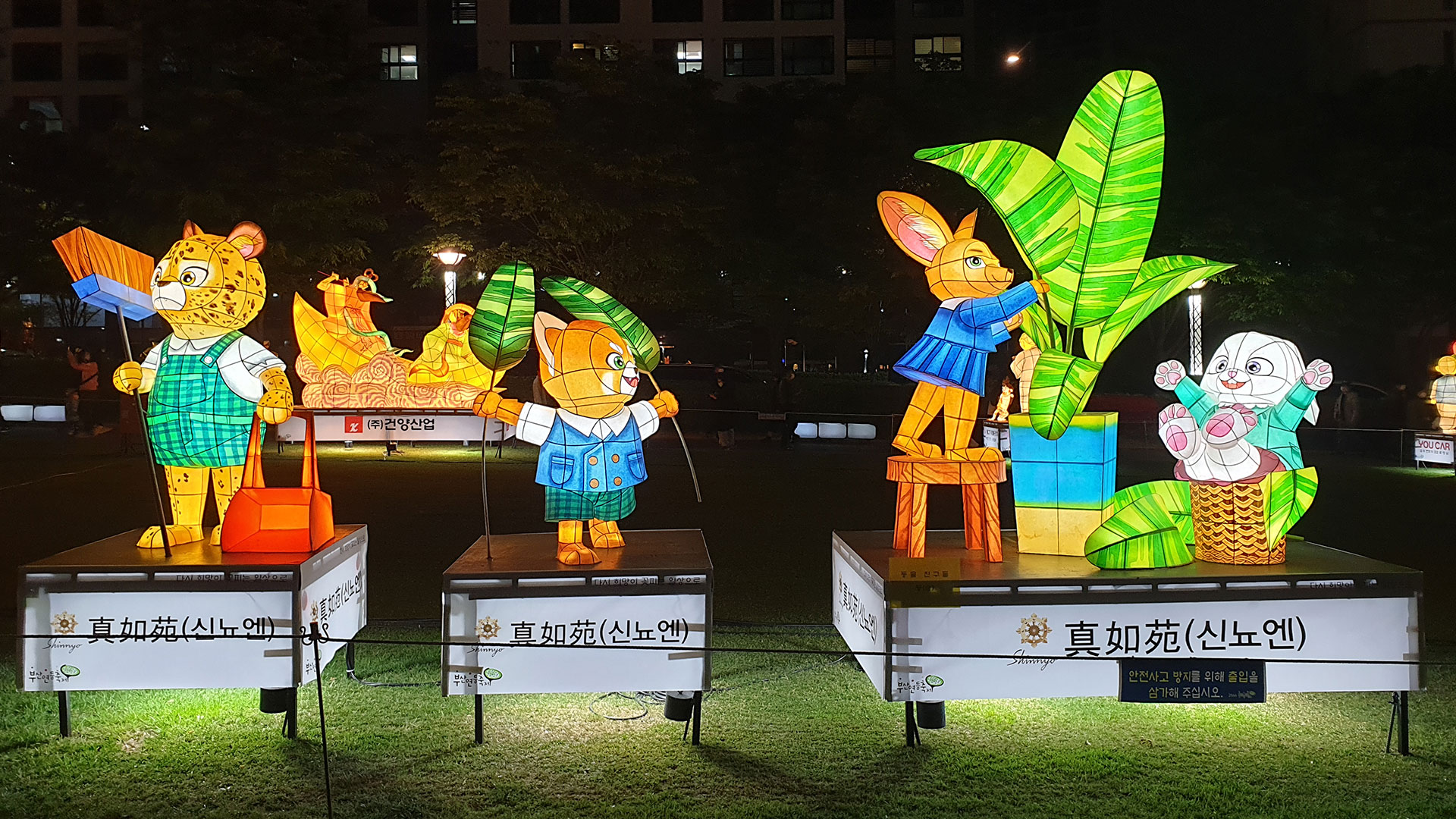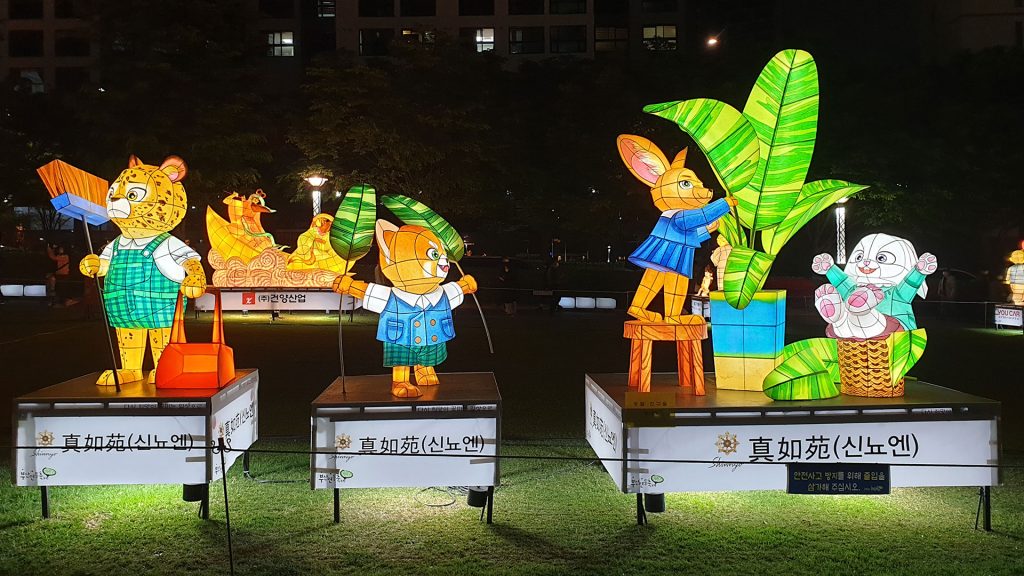 The decorations will be up daily from 6pm to 10pm during the event period, and you may check out the official Gardens By The Bay website for more information on the exhibits and other exciting events that will be taking place.
Happy Mid-Autumn Festival!
Read More:
Featured Image: Facebook (Singapore Atrium Sale)

Fresh grads, you don't need any experience to earn up to $4,200 with this "secret":
Read Also: