---
Advertisements

---
COVID-19 has forced even the God of Wealth, or Cai Shen Ye, into working another job.
This GrabFood rider paraded around Singapore in his best Cai Shen Ye fit, and made a hilarious MV parodying the popular Chinese New Year song Cai Shen Dao (The God of Wealth is here).
Cai Shen Dao, Wo Yao Da Bao
He keeps the iconic "Cai Shen Dao~" at the start of every phrase, but switches the second part for other lyrics like "wo yao da bao" (I want takeaway), "wo yao han bao bao" (I want hamburgers, aptly sang while he was at McDonalds).
Some popular restaurants and food also make an appearance (in the lyrics and in the video), like Hai Di Lao, Din Tai Fung, Cai Png, Kopi O and LiHO.
But the lyrics aren't the best part, the public's reactions are.
Cai Shen Ye's Adventures Around Singapore
He filmed himself parading around in his Cai Shen Ye outfit, and caught many meme-worthy reactions.
It's just something about a Cai Shen Ye walking around, delivering GrabFood so nonchalantly that you have to take a second look. Some even took pictures with him!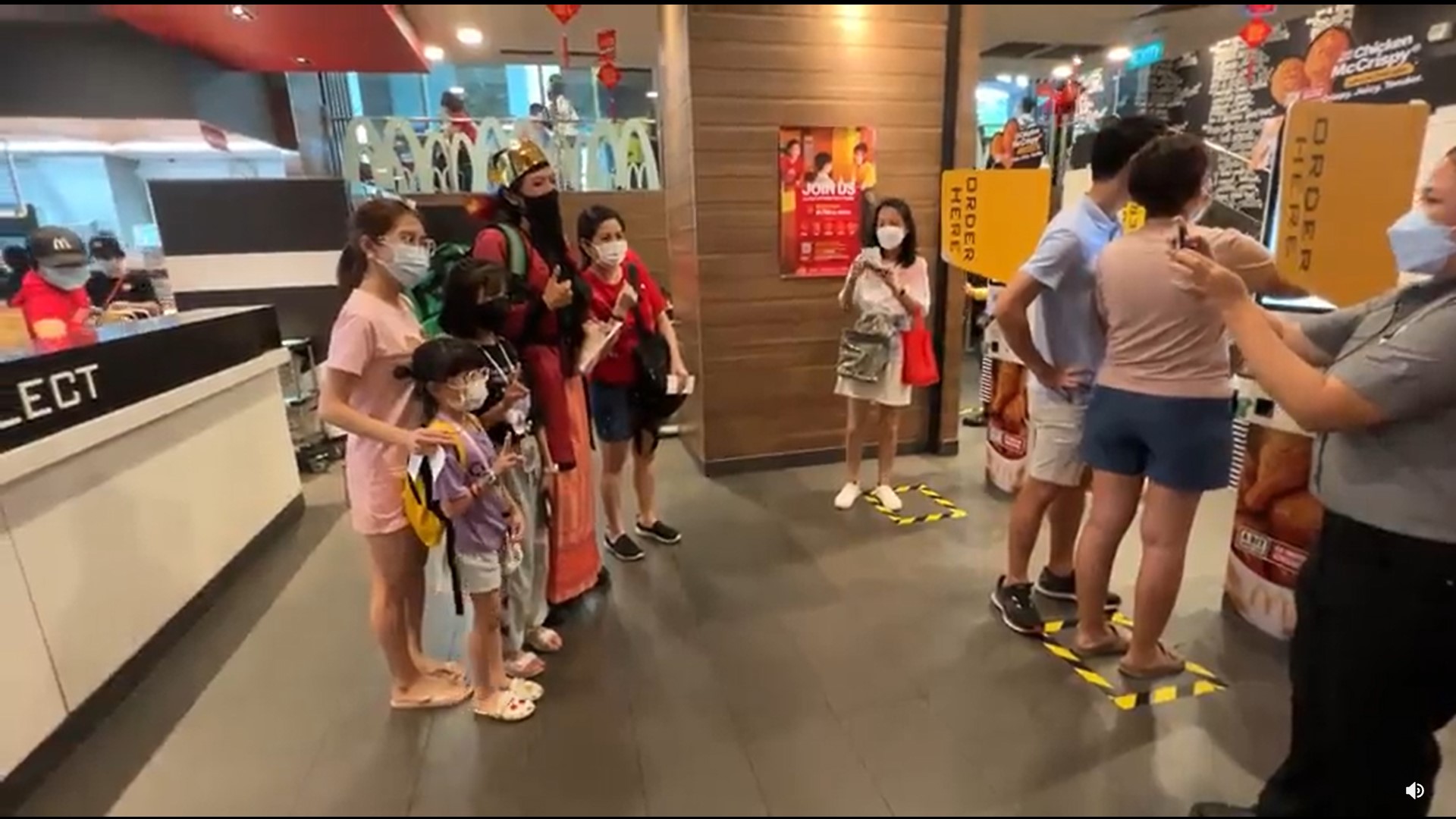 In his adventures, this humourous GrabFood rider tried ordering LiHO with some decorative gold coins, to the cashier's great amusement.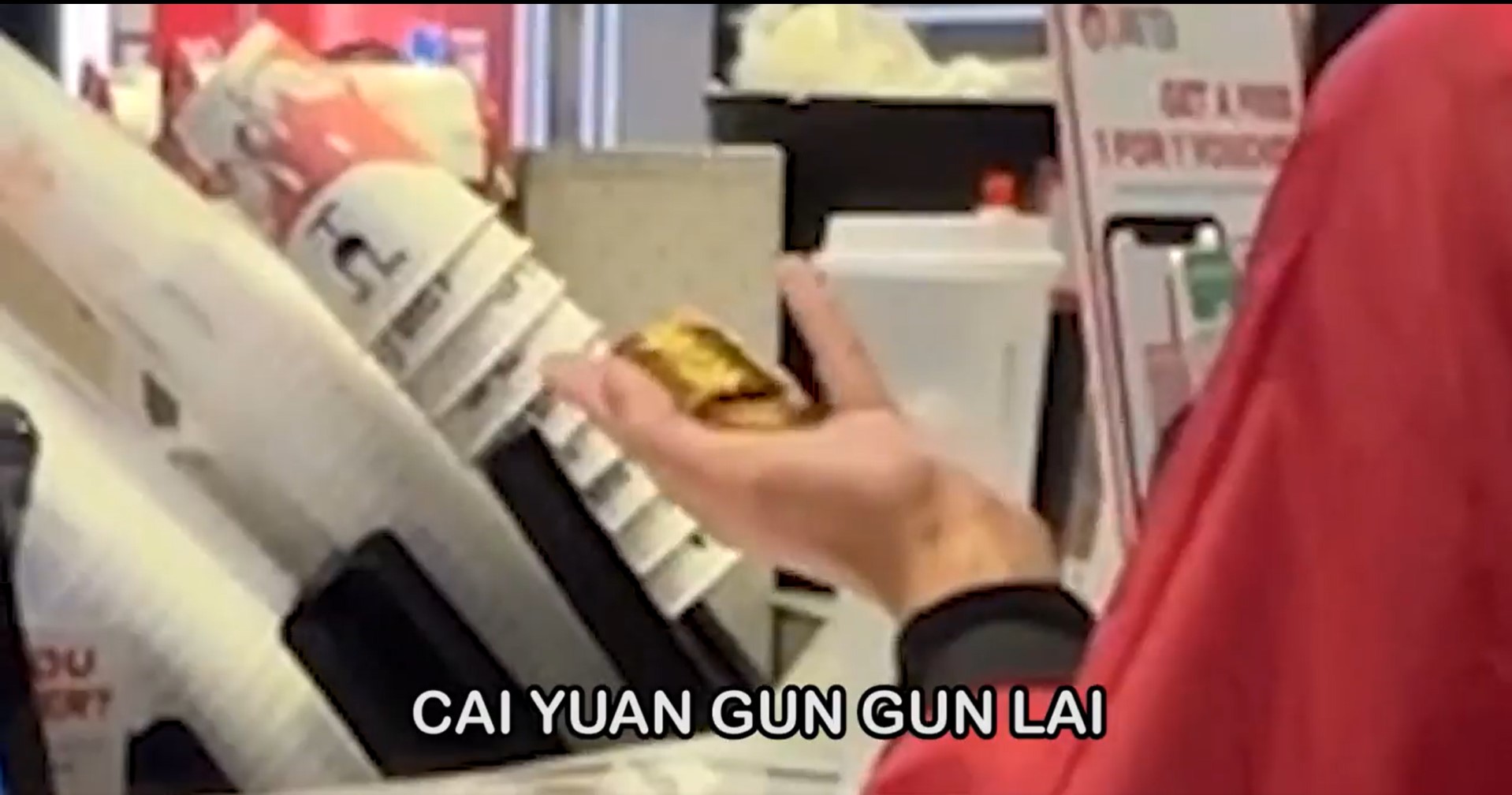 He then walked to a closed Singapore Pools and pointed to the sign stating its closure while the backtrack sings about how Cai Shen will bless everyone to win the lottery. Dramatic irony at its finest.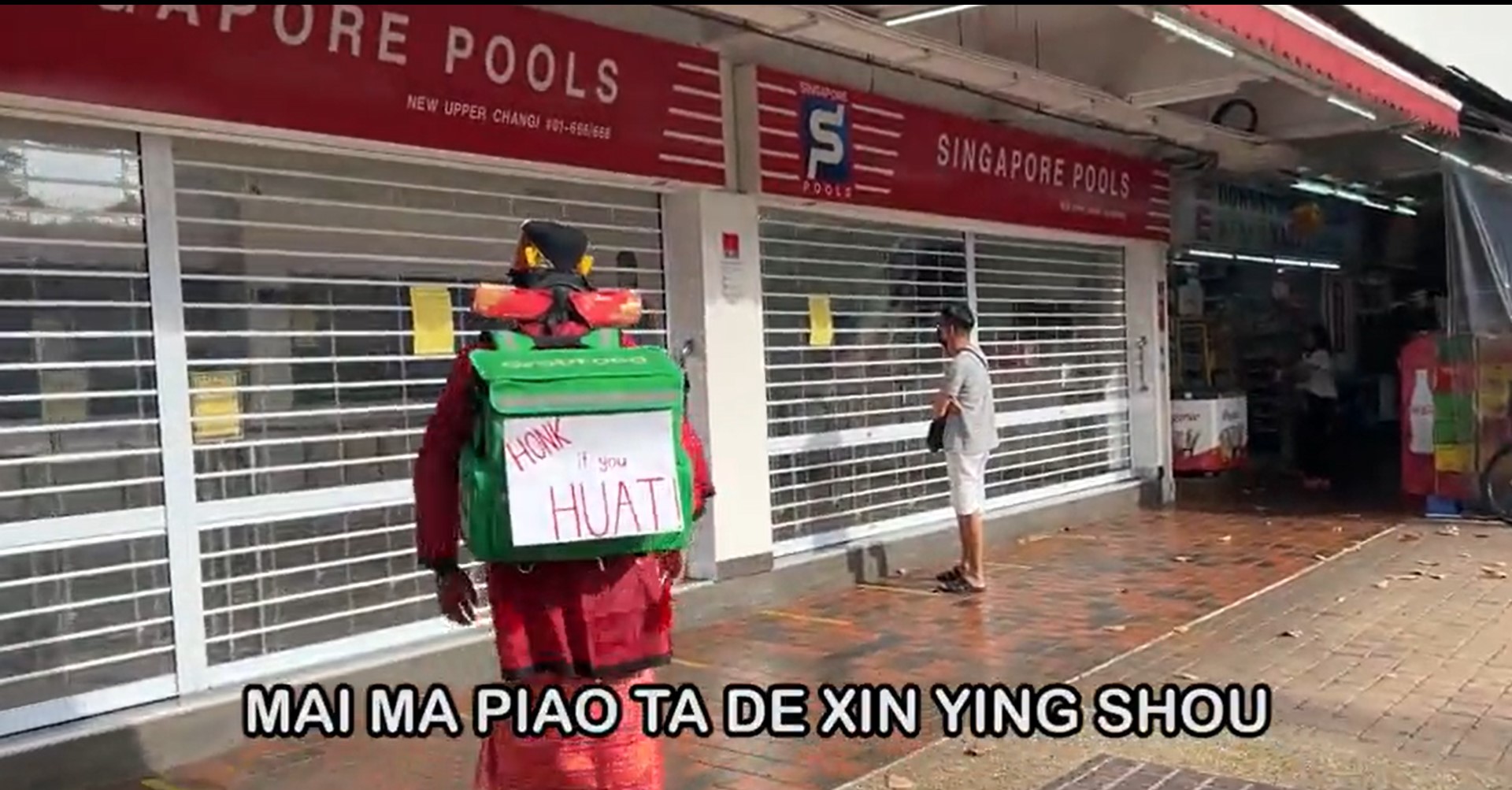 He also went to meet his fellow Cai Shen Ye and read up on some horoscopes… OK lah, he was just following random residents around to see if they will react.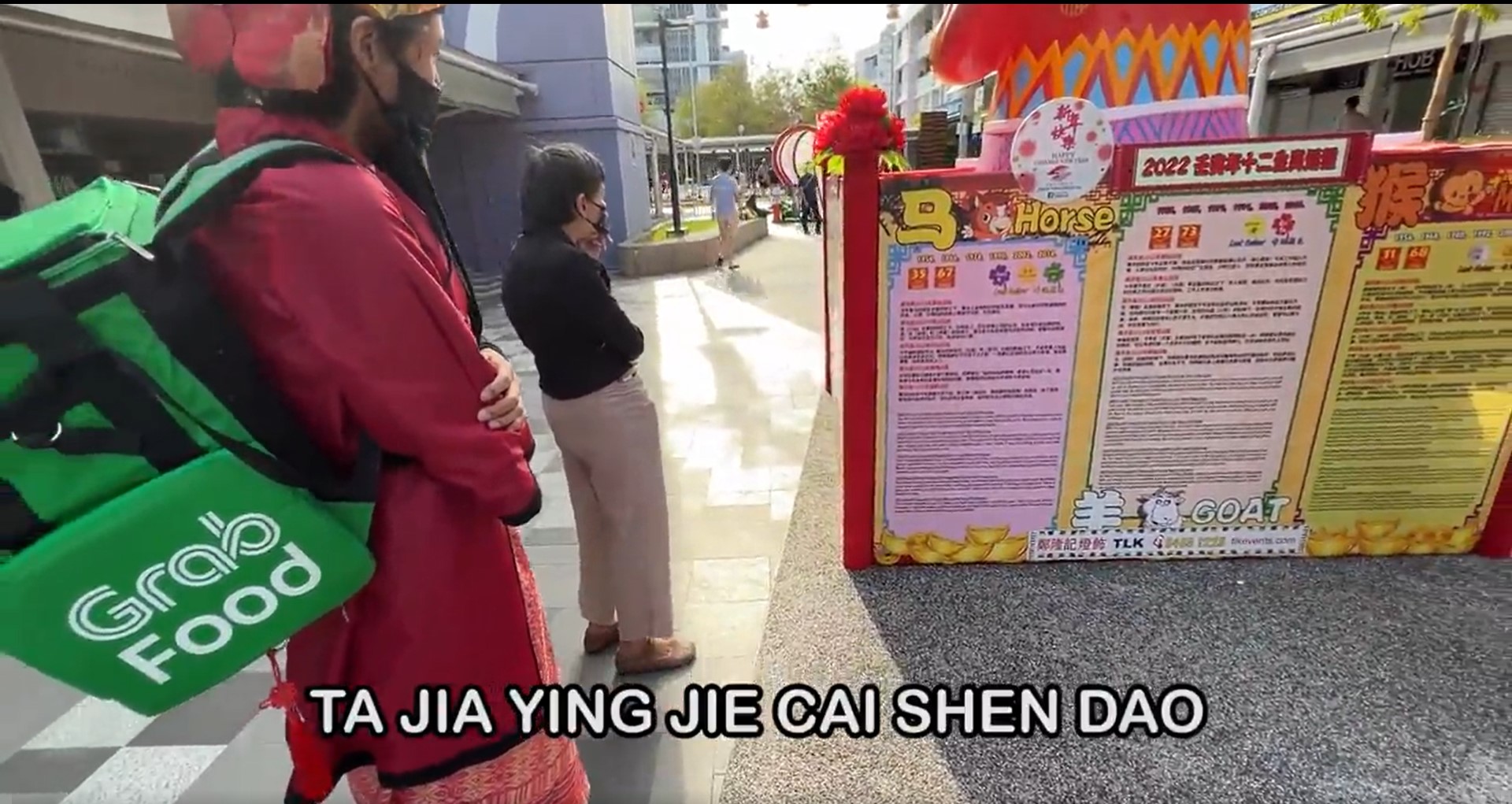 Maybe my sense of humour is broken, but a Cai Shen Ye carrying a GrabFood bag trying to tease a resident might just be the funniest thing in this video.
The "y u don't want cai png" side-eye from a cai png hawker moment is a close second.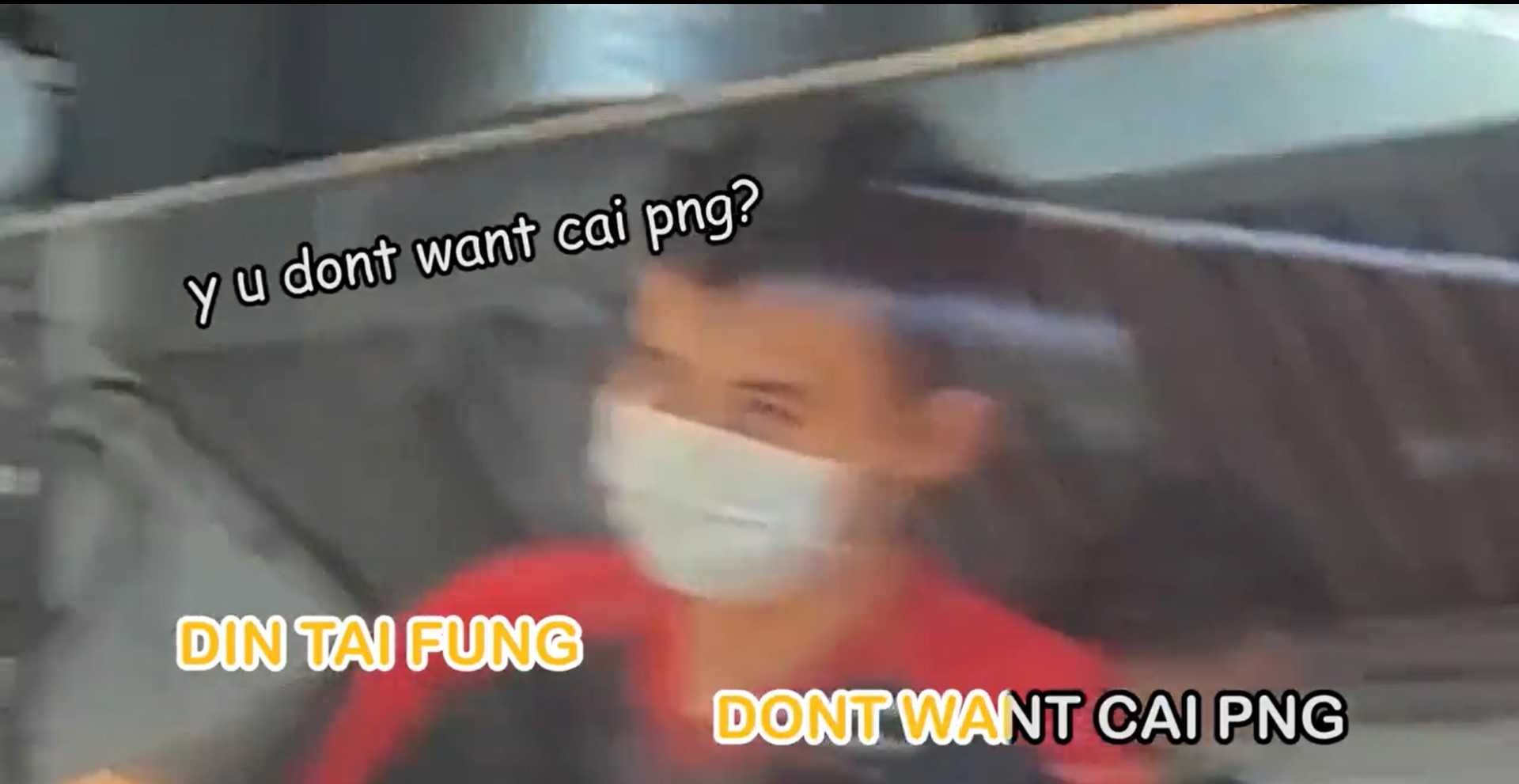 Join our Telegram channel for more entertaining and informative articles at https://t.me/goodyfeedsg or download the Goody Feed app here: https://goodyfeed.com/app/ 
Redditors' Reaction
The video, posted on Reddit by u/AufaLaLa on r/singapore, is 94% upvoted and has a total of 7 awards so far.
Comments praised the user for creating such a well-made video, saying "this dude's effort 1000%".
Another user said that he had also watched Cai Shen Ye's Christmas video and loved both that and this CNY one. Maybe he'll do something for Hari Raya as well?
You can watch the full video here:
 Read Also:
Featured Image: Reddit (AufaLaLa)

Fresh grads, you don't need any experience to earn up to $4,200 with this "secret":
Read Also: