Are you looking to beat the heat or to escape your relatives this Chinese New Year? Boy, do we have just the solution for you.
Ice Magic, the winter-themed pop-up playground, will be extended until the end of this month.
Here's what you need to know about it.
---
Advertisements

---
"Ice Magic: The Great Fantasy on Ice" Here to Stay for Another Month
Ice Magic will extend its stay in Singapore for another month due to "popular demand". However, we're not quite sure whether the popularity stems from the snaking queues or the attraction itself.
If you were anywhere on social media last month, you would have heard of the winter-themed playground already. It's like Snow City but with longer queues, more Instagram-worthy shots and more activities.
The playground will be open from 7 January to 29 January 2023. So if you're looking for a place to bring your younger cousins this Chinese New Year, Ice Magic's the place to go.
Snow Slopes, Ice Slides, Ice Cycling and More
There's no need for you to book that trip to Japan anymore. You can enjoy winter fun and activities without breaking the bank on a flight ticket.
Over at the winter-themed playground, you can make snow angels, build a snowman or even go down a snow slope on a tyre! You probably shouldn't get into a snowball fight, though. The place is rather crowded, and you don't want your snowball to end up in the face of a Karen's child, do you?
However, the winter-themed playground's main attraction isn't the fresh fluffy snow. It's the TikTok-famous ice slide, which towers at a grand height of 4.5 metres.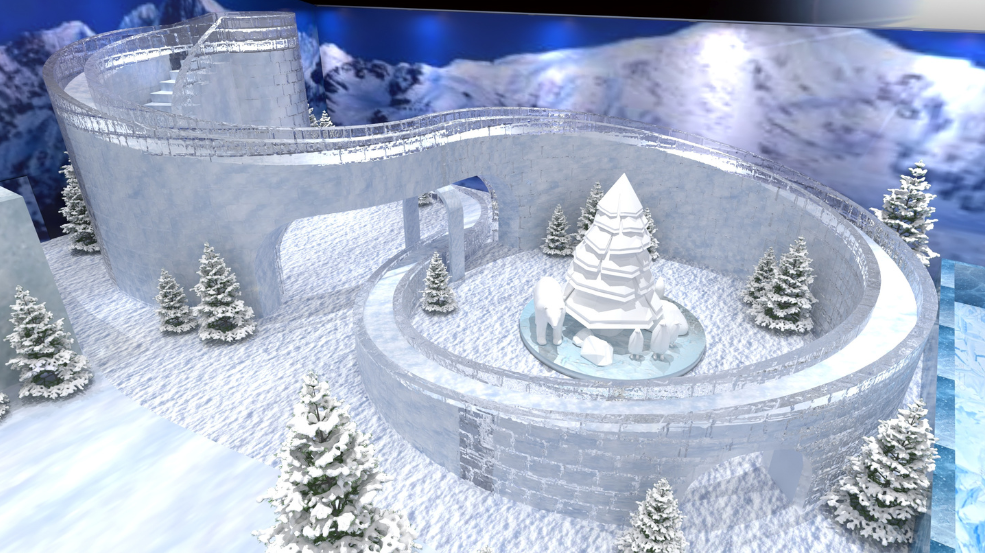 The giant slide is made of real ice, so you better come prepared with a snuggly coat and some gloves.
Is the ice slide not enough of a thrill for you? Well, you can try whipping out your competitive side in a game of bowling or hockey with your friends—but on ice.
Join our Telegram channel for more entertaining and informative articles at https://t.me/goodyfeedsg or follow us on Twitter : https://twitter.com/goodyfeed
You can even try cycling on ice, although we recommend cycling with a friend (or your date) on the twin bike if you're not great at cycling.
Feeling a little thirsty? There's also an ice bar available at the pop-up, so you can crack open a cold one with the boys. The ice bar serves a variety of ice-cold beers as well as ice-themed cocktails.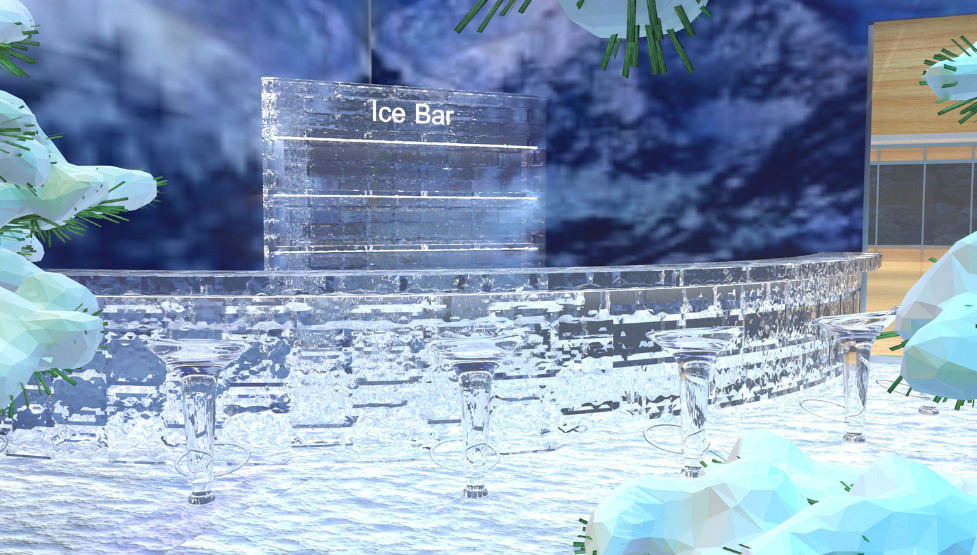 You can watch this video to find out more about what's in store for you at the winter wonderland:
---
Advertisements

---
Ice Magic: Expectations vs Reality
Consider yourself warned, however, that all good things don't come easy. Last year, Ice Magic was slammed on social media mainly for its long queues.
Guess some Singaporeans just can't Let it Go.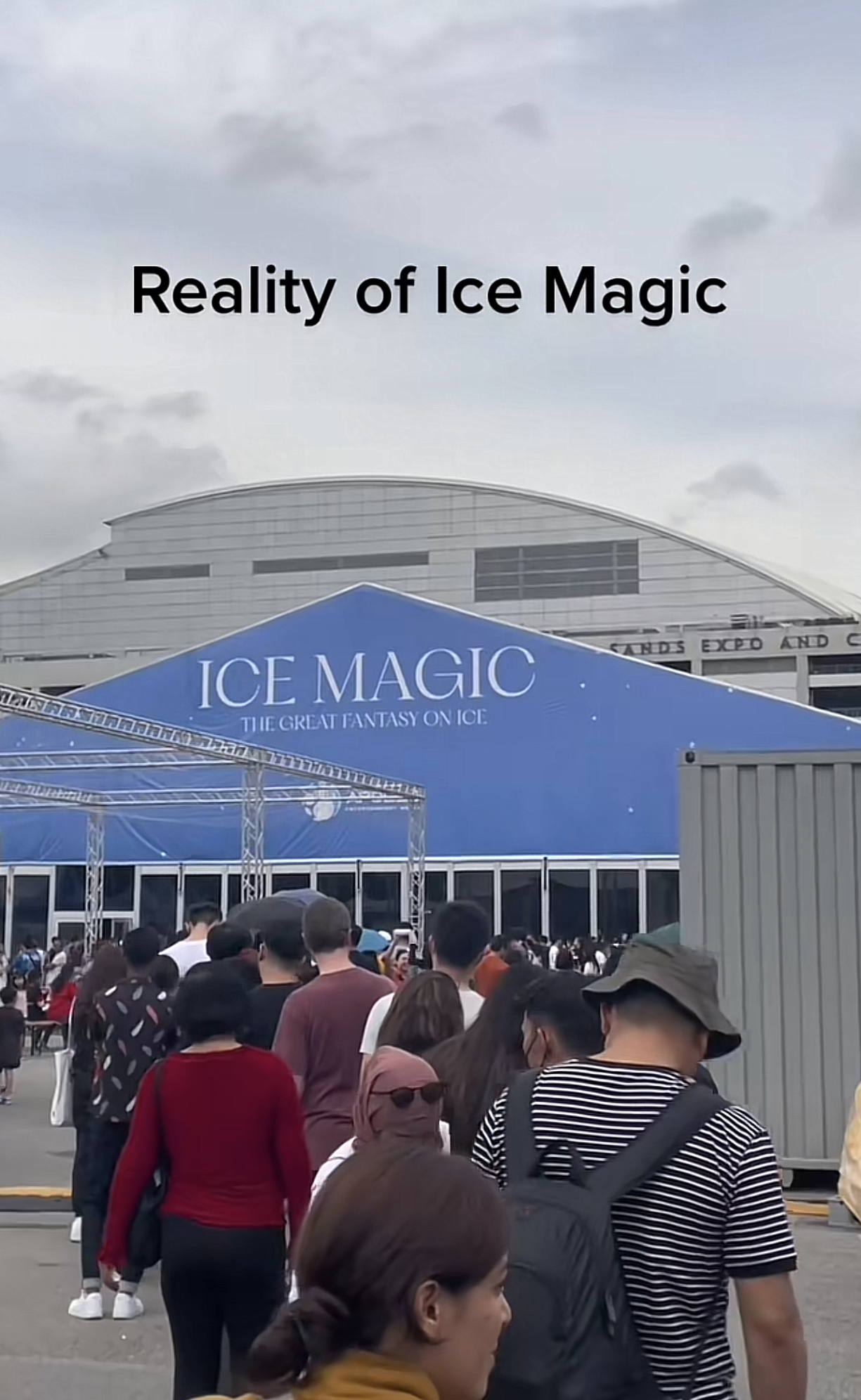 The queues shouldn't be a problem if you're coming here during Chinese New Year to avoid visiting your relatives though. The longer the time away, the less you'll have to interrogated about your non-existent partner, right?
The pop-up playground also found itself in the limelight after a security guard ironically got into a heated argument over a wristband with a patron at the ice-cold playground. The commotion eventually escalated into a fight.
Regardless, tickets for the winter-themed playground are available now on SISTIC Singapore, and prices start from as low as $25.
What are you waiting for? Make your way to the Bayfront Event Space and start living out your Frozen dreams!
Read Also:
Featured Image: TikTok (@ilovechilliii) + SISTIC Singapore
---
Advertisements

---