---
Advertisements

---
Jack Neo, better known as the director of Ah Boys to Men, posted a photo on Facebook on 17 October 2022.
But it's not just a typical image.
Apparently, his youngest son, Raffles Neo, is currently serving National Service and has just gone through the passing-out parade (POP).
Jack Neo Shares Image of His Son in NS & It's Like a FaceApp Version of Him
In the army context, all new recruits have to go through basic military training, also known as BMT.
Afterwards, they will go for the POP graduation and which is a major milestone.
To get a better idea, perhaps watching Ah Boys to Men would help a lot (although it's unknown if the younger Neo goes through the usual combat-fit BMT, as he appears to be in a PES C BMT as he's wearing a beret on his POP, while usually, new recruits from normal BMT would wear a jockey cap).
Technical facts aside, his son does have a splitting image of his father. Now we can imagine what Jack Neo looks like back in his NS days.
Jack Neo even took a group photo with fellow comrades of his son. Lucky for them if they are a fan of his movies.
It must have been like a dream to take a photo with the director of the movie that they watched when they were in primary or secondary school.
Yes, Ah Boys to Men first came out almost a decade ago—time flies.
More About Jack Neo's Family
If you would like to kaypoh more a bit about his family, here it is.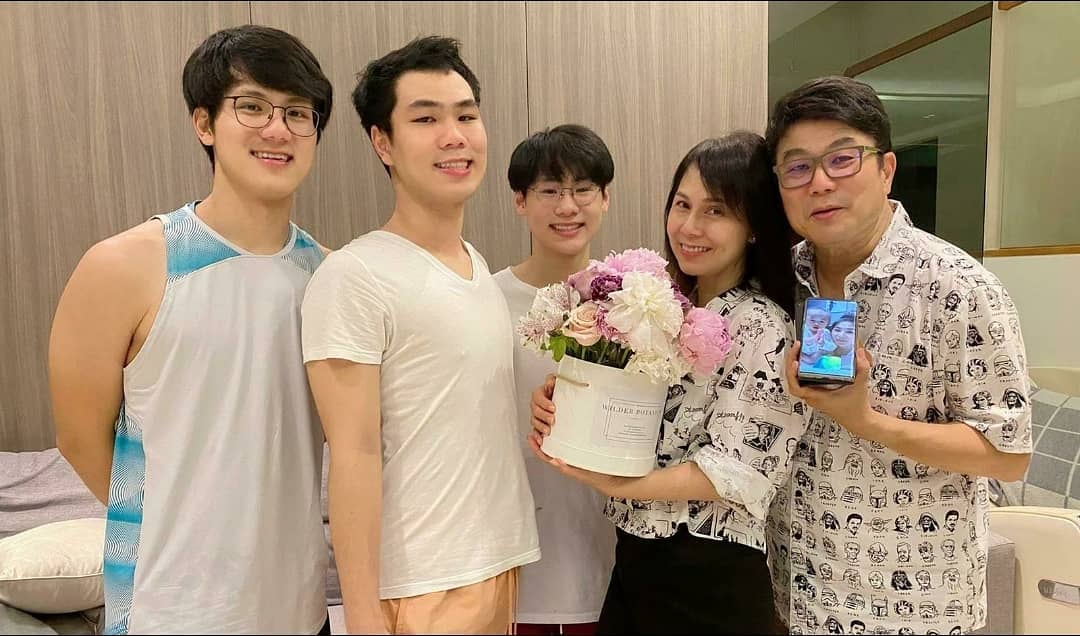 Jack has three sons and one daughter—Ethel, Regent, Ritz, and Raffles. His eldest son, Regent, 28, just got married last year.
He shared that Regent's wedding was just a small and simple church affair, with a few family and friends in attendance. They initially wanted a 250-pax wedding banquet but were unable to make it happen due to the new COVID-19 restrictions.
His only daughter, Ethel, 30, got married in 2016 and currently has two kids.
Read Also:
Featured Image: Jack Neo / Facebook.com