---
Advertisements

---
Many Jay Chou fans were left disappointed after facing multiple issues while trying to buy concert tickets.
And if you think that only those who were buying tickets online were affected, the people who physically queued at Singapore Sports Hub will tell you otherwise.
Here's what went down.
Queued For Hours, Both Physically and Virtually
Lest you forgot, the Taiwanese superstar will bring his Carnival World Tour to Singapore on 17 and 18 December 2022 at the National Stadium.
Singapore priority ticket sales open on 5 May at 10am, via ticketing platform Tiketek Singapore.
You're required to sign up for an account here before being able to purchase tickets.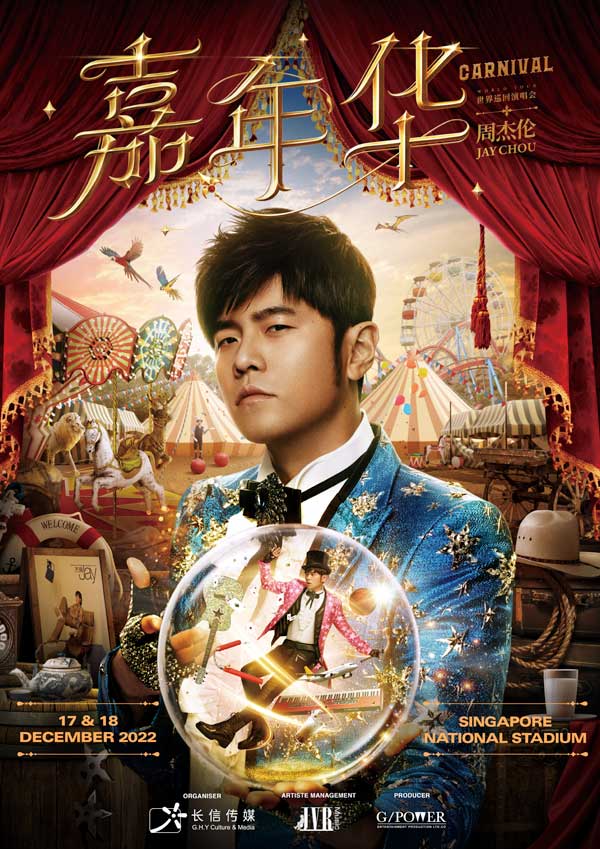 Some fans opted to purchase the tickets physically at Singapore Sports Hub, and ended up stuck in an unmoving queue for hours.
According to Mothership, the queue did not move at all at 11:20am. That's more than an hour after the ticket sales were supposed to start at 10am.
Additionally, many people started queuing super early to get a guaranteed spot. Imagine how frustrated all the people who started queuing at 7am were.
The situation was the same virtually too, where fans waited in a virtual queue for their turn to book tickets. Many were stuck in the queue for hours.
You might think: well, it'll be worth it if they manage to get tickets, right?
Unfortunately, many in the virtual queue did not even have the chance to select their ticket.
Gateway Time-Out, Couldn't Process Payments 
Many fans were airing their grievances on the concert organiser's Facebook page, and it seems like the server crashed for everyone.
Comments showed that many people's pages, when refreshed to go to the next stage of the ticketing process, showed a "504 Gateway Time-Out" notice. Alternatively, some people got a "The service is unavailable" notice.
Others said that when they got to the final payment page, they were unable to pay. One person even used four different cards, but all got declined.

Some people said that the money was deducted from their bank account, but the website said that the payment didn't go through.

All in all, it was a mess, and many people ended up not being able to get tickets.
Join our Telegram channel for more entertaining and informative articles at https://t.me/goodyfeedsg or download the Goody Feed app here: https://goodyfeed.com/app/
Organiser Apologised, Cites Technical Difficulties As Reason
In a statement released by G.H.Y Culture & Media on 5 May, they apologised to the fans who experienced difficulties in the ticketing process.
They stated that the ticket provider, Ticketek, was experiencing technical difficulties, and had to slow down sales to solve the issue.
---
Advertisements

---
Although fans should be able to successfully purchase tickets now, do expect to wait for everything to be processed.
Read Also:
Featured Image: Facebook

Fresh grads, you don't need any experience to earn up to $4,200 with this "secret":
Read Also: