---
Advertisements

---
An elderly man was hit on 20 September 2022 at around 8.27 am at the Junction of Compassvale Cresent and Compassvale Street.
He had jaywalked across the street when the traffic light was red.
However, what was shocking is that when the incident happened, the passers-by around him did not stop to help.
This video of the incident was posted on SG road Vigilante's Facebook page and has garnered over 68,000 views with over 1,000 Facebook reactions.
The social dilemma is whether to pity the elderly man for being hit and having nobody around to help him up, or the damaged car caused by the incident.
The Incident
Sengkang had a heavy downpour that day and there were a few pedestrians and a cyclist running across the traffic light despite a red man.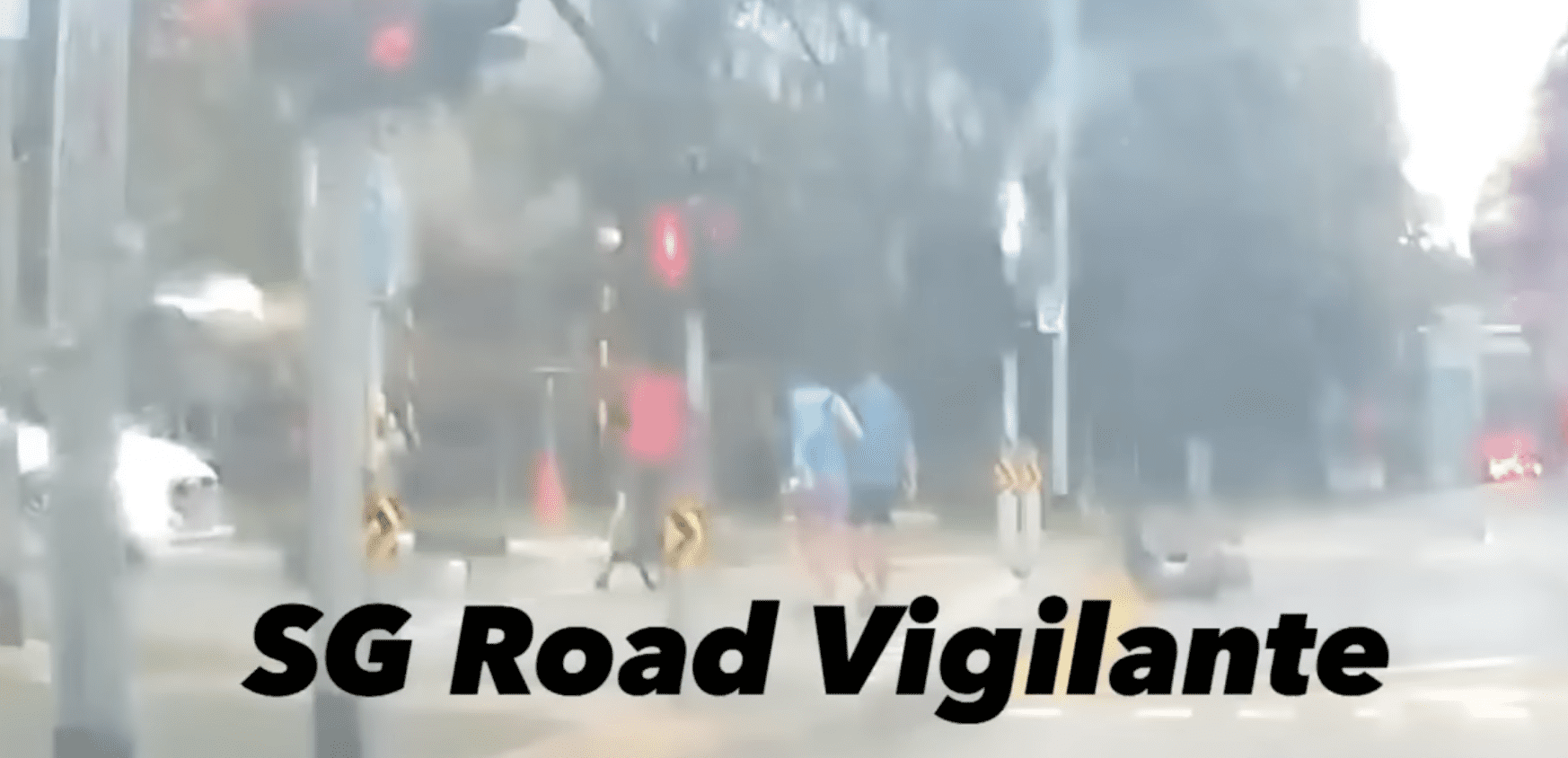 The elderly man dashed across the street and got hit by a blue car on the side. However, no one stopped by to help him after witnessing this incident.
After a while, the elderly man stood up and ran away, which meant he was not severely injured (or the rain was just too heavy?).
The driver who filmed this video horned at the man, asking him to stop. The blue car was damaged and the debris could be scattered on the floor.
Reactions from Netizens 
There were mixed reactions to this incident, towards the different groups of people in this video.
Some of them were amused that nobody actually offered help to the old man but instead chose to shelter themselves from the rain.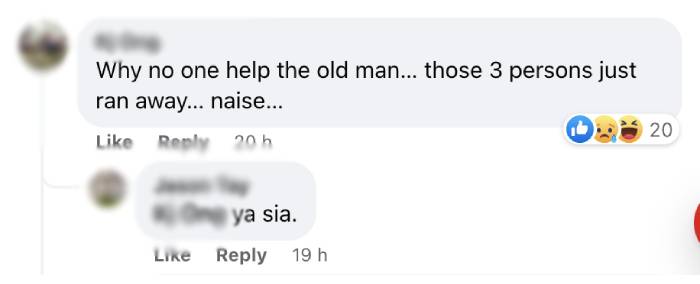 Whereas others felt that it was the old man's fault for jaywalking and there was no need to pity him.

Others showed concern for the blue car instead as it was damaged.

Some people also felt that it was not the driver's fault as the pedestrian traffic was at red light.

Moral of the story?
Bring an umbrella, because according to the weatherman, it'll rain almost every day for the rest of this month.
Read Also:
Featured Image: Facebook (SG Road Vigilante)

Fresh grads, you don't need any experience to earn up to $4,200 with this "secret":
Read Also: