---
Advertisements

---
Unless you're a hamster who's too busy running away from nothing on a wheel, you're probably aware of the sacking of Dr Jeremy Fernando, a former lecturer at Tembusu College – one of four residential colleges at University Town.
But if you are a hamster who's taken a break from running to do some reading, here's what happened.
On Sunday (18 Oct), NUS announced that it had fired Fernando after receiving complaints of sexual misconduct by two students.
While they reported him to the university because they didn't want other students to go through the same ordeal, the two students hadn't made a police report, which means he would walk free, despite the allegations.
The university later chose to make a police report, due to the "seriousness of the allegations".
Now, nearly a week after the dismissal was announced, Fernando has responded, and says that he too has made a police report.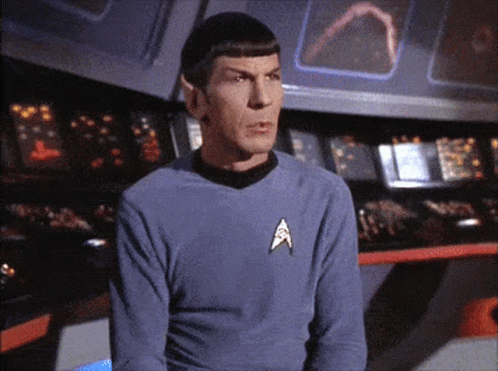 Sacked NUS Lecturer Finally Responds to His Dismissal; Had Also Made His Own Police Report
The problem, however, is that we have no idea why.
Yesterday (24 Oct), the former lecturer released a statement to apologise for his actions.
Fernando said that he had refrained from commenting on the matter as it had been a "period of reflection" for him, and also because investigations are ongoing.
"I now feel that given the seriousness of the allegations made against me, it is important that I make this statement to clarify my position, as much as I am able to at this point," he added.
"First, I would like to apologise for the distress these events have caused to those caught up in this situation, and those closest to me. It was never my intention that my actions would affect them, and I am sorry for that."
---
Advertisements

---
He added that he has fully cooperated with investigations conducted by NUS and the police, and that he accepts the university's decision to let him go.
"Accordingly, I fully accept my dismissal on the grounds of a breach of NUS' Code of Conduct," he said.
The last part of his apology was a little unexpected, though.
Fernando wrote that he has made his own police report, on a "related aspect of this situation".
However, he said that since investigations are still ongoing, and that he may be bound by "certain obligations of confidentiality," he can't comment further on the proceedings.
"I would also like to express my gratitude for the support I've been shown during this time."
Sexual Misconduct Allegations
So, what exactly is he apologising for?
The first thing you have to know is that two students made separate allegations against the former teacher.
The first student said that Fernando had been making non-consensual sexual advances towards her since Oct 2019, and only stopped at the start of the circuit breaker.
At one point, the lecturer allegedly kissed and groped her without consent, and even performed oral sex while she was drunk.
---
Advertisements

---
Fernando also allegedly sent many gifts to the victim's house even though she asked him to stop.
"He pressured me into various sexual acts and discouraged me from telling my friends," the victim said.
As for the second student, Fernando first approached her during online classes and privately messaged her on Zoom.
A week later, they met another male student for drinks at a restaurant, and went back to her apartment.
While they were there, Fernando allegedly tried touching her and kissed her when the male student was in the bathroom.
When she pulled away from him, he told her not to tell anyone, because he would lose his job if word got out.
---
Advertisements

---
Suspended Four Days After Receiving Complaint
Four days after receiving the first complaint, NUS suspended Fernando and issued a No Contact order to him, meaning he was prohibited from contacting the complainant through any means, on or off campus.
The same was done for the second complainant.
Both students were also interviewed by officers from NUS' Victim Care Unit and were asked if they wanted to make a police report, accompanied by an officer, but they declined.
So, the university chose to make a police report, but this is a move that AWARE has questioned.
NUS Promises More Transparency 
While the suspension and dismissal was somewhat swift, many students were displeased with the university's handling of the case as they feel NUS could have been more transparent.
---
Advertisements

---
In response to this criticism, Professor Tommy Koh of Tembusu College acknowledged that there was a delay in disseminating information related to the case.
Moving forward, Prof Koh said the university will be more transparent about internal communications regarding cases of sexual misconduct.
It is, however, mindful of the fact that the privacy and welfare of victims should not be compromised.
Professor Joked About Resigning
After talking about how the university will improve its handling of sexual misconduct allegations, Prof Koh said something he perhaps shouldn't have.
In a Facebook post in which he detailed the case, a commenter said that as rector, Koh should take responsibility and resign.

For those who don't know, rector refers to the head position of a certain university or college.
In response, Koh could have said, well, he didn't have to respond at all, actually.
Instead he chose to say this:
---
Advertisements

---

You're probably surprised at how easy this was, right? All he had to do was ask, and Prof Koh resigned.
But if things were this easy, Donald Trump would have resigned as President a day after being elected.
In reality, Prof Koh was just joking.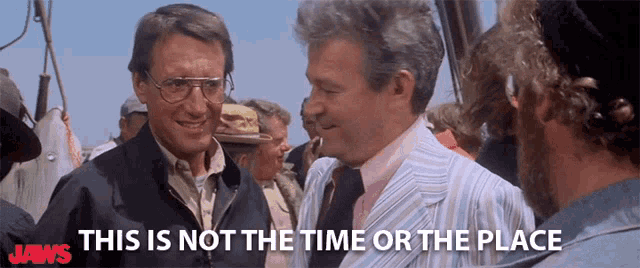 Speaking to TODAYonline, Koh said he was just "joking" about offering to resign.
Who exactly he thought he would amuse with this joke was not revealed.

How much cash are you getting in December 2023 from the Government? Here are the facts simplified for you:
Read Also: