With the welcoming of the new year, @C-peaceful-and-quiet1011 has decided she will not relent on her accusations that JJ Lin is a playboy, and now she accuses him of having a relationship with his assistant as well.
How this all began initially was that @C-peaceful-and-quiet1011 had abruptly stepped forward, claiming that she had an intimate relationship with the Mandopop Singer JJ Lin, only to double back shortly after saying that it was just a misunderstanding.
If you want to know the full details of that particular saga, you can read more about it here.
Claims that JJ Lin had a Relationship with his Assistant
From the user's most recent post, she allegedly found someone who went through the same ordeal as her, and not just a random someone—it was JJ Lin's assistant.
On 4 Jan, the Weibo user proceeded to upload more posts as what she deemed as evidence: a large number of handwritten letters that had been mosaic-ed to hell and back to look like ancient hieroglyphs and photos of wrapped presents with tags addressed to JJ Lin.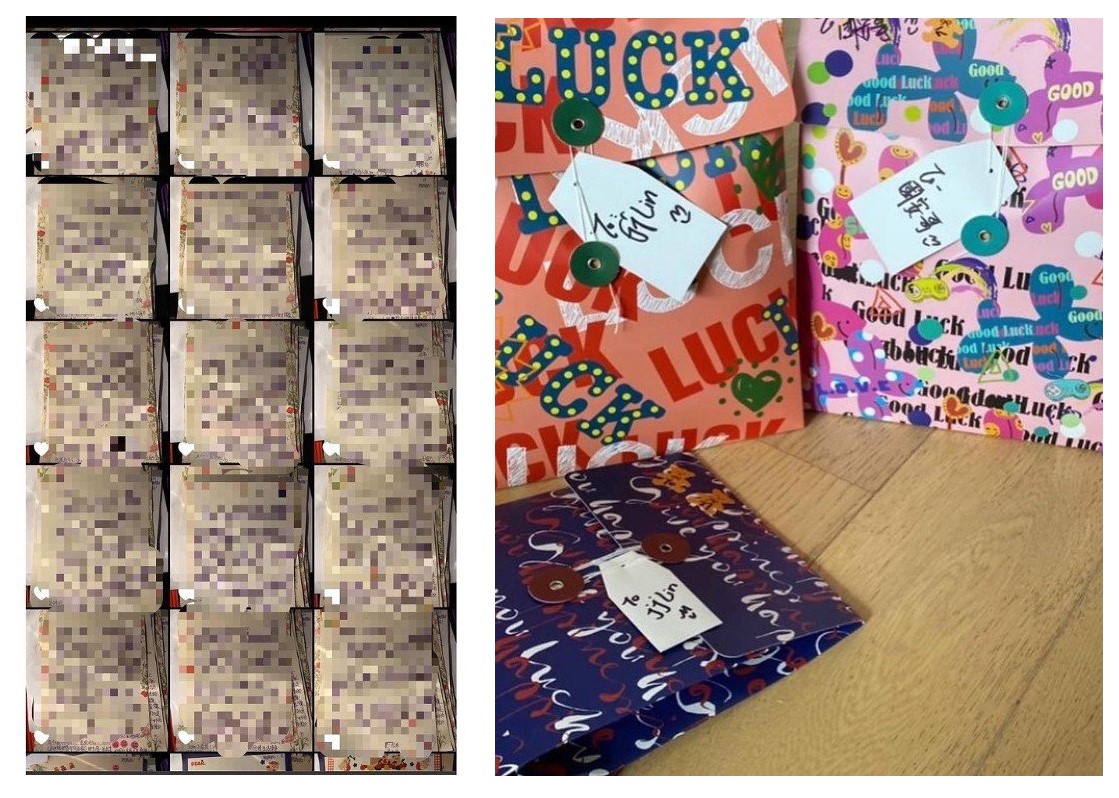 No offence, @C-peaceful-and-quiet1011, whose username is completely contradictory to the ruckus she's causing, those pieces of evidence are awfully cryptic.
Plus, celebrities receive gifts from their fans all the time, there is no specific sender mentioned on those packages, just the fact that it is addressed to JJ Lin.
In addition to the attached pictures and screenshots of ambiguous conversations between JJ Lin and assistant-slash-partner, @C-peaceful-and-quiet1011 also added in a long rant, speaking of the mistreatment that the assistant went through when she was in a relationship with JJ Lin.
The following are just translated excerpts from the post:
Have you forgotten about the encouragement she gave you in the past? When you met with someone else's wife in Hong Kong back then, she didn't bring it up and waited for a long time, why didn't you bring it up first!
And she still told me not to say it! You gave [her] such a ridiculous explanation in return, and yet she still gave you an honest and hopeful consolation! She told you not to worry, and said that the fans that supported you will always support you, and told you not to be so negative!"
But when she does ten good things for you, and just because one thing wasn't done well, why do you disregard everything that she has contributed? She's also a person, not a God. She will also have moments where she will commit mistakes, times where she will have emotions, but think about what you were feeling when you were scolding her, did she look very afraid!
She still listened to your justifications in the end, and continued to encourage you! There are also times where she has feelings, gets angry, and rebukes you, but have you ever seriously listened to her explanations?
Besides that, the Weibo user also talked about how JJ Lin and assistant's relationship was usually kept under wraps, plus whenever the workers or his friends treated her badly, JJ Lin wouldn't do anything to intervene.
Overall, the Weibo user accuses JJ Lin of being callous towards the assistant, reaffirming her previous statement that his gentle demeanour was just a façade.

Join our Telegram channel for more entertaining and informative articles at https://t.me/goodyfeedsg or download the Goody Feed app here: https://goodyfeed.com/app/
Truth or Falsehood?
In terms of the general public opinion though, most people, especially JJ Lin's fans are sceptical of the veracity of @C-peaceful-and-quiet1011's claims.
---
Advertisements
---
Not that I blame them, since her opinions have basically been a pendulum sway; all fervent to prove that JJ Lin has his scandals in one minute, then in the next, reluctant to pursue the issue and calling it a "misunderstanding".
There are also other netizens who think that the girl needs help, with one of the commenters going as far as saying, "I think this girl has brain problems."
In any case, JJ Lin seems rather unaffected by the whole situation.
While the Weibo user is ranting her mind off in a 1445-character essay, JJ Lin was busy in his recording studio producing songs as per usual.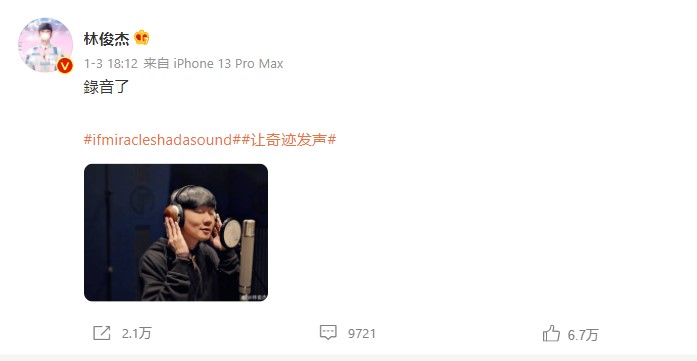 However, the silence from him and his studio is rather queer as well, since they're not in a rush to refute the rumours, or is it that they are simply confident that the public opinion will be on their side?
Will this be the last we see of @C-peaceful-and-quiet1011?
---
Advertisements
---
Truthfully, I doubt it.
And for the rest of Weibo, it's just another day of eating melons and waiting for more tea to spill.
Read Also:
Featured Image: Facebook (林俊傑 JJ Lin) & Weibo (C-peaceful-and-quiet1011)
---
Gong Cha and Heinz have collaborated to come out with a Tomato Bubble Tea series. We tried them and died. Here's why: